Perler Ideas: Perler Beads Drink Topper
Perler Ideas: Perler Beads Drink Topper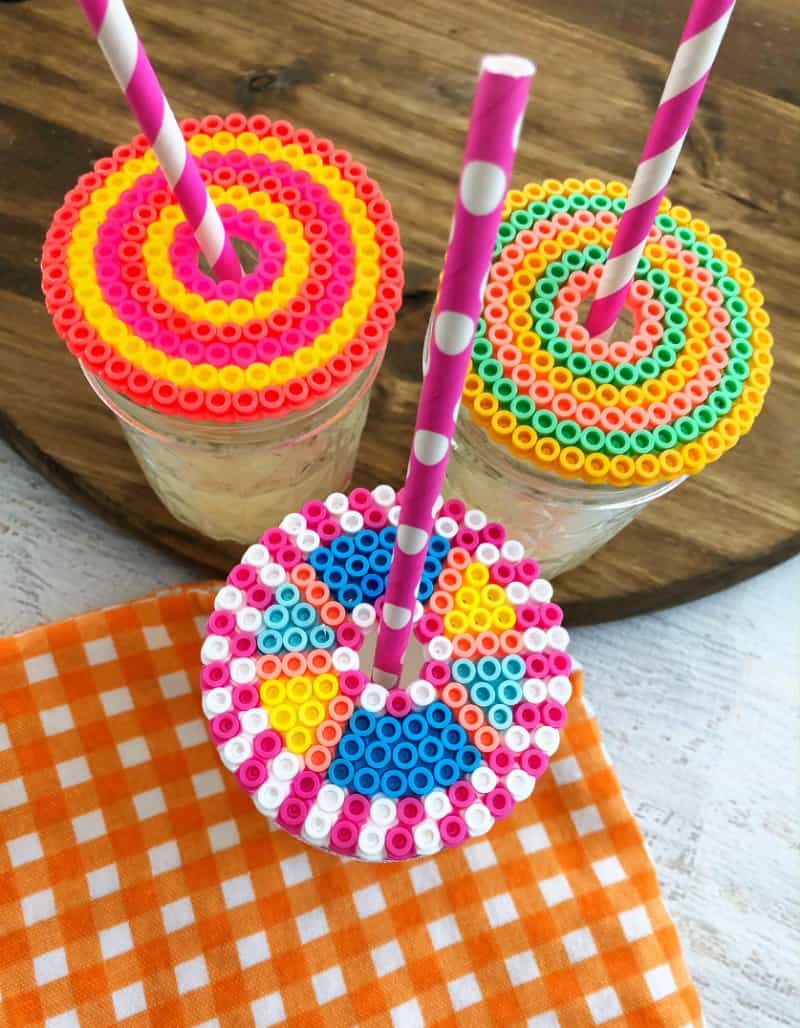 This is an excellent craft if you need some Perler ideas!!  Not only is this fun but extremely useful around the summer time when you want to drink lemonade outside on the porch.
Not only will it keep pesky bugs away from your drinks but it will also double as a marker if you make different colors and different designed Perler Beads drink toppers!
Perler Beads
Do you remember the cute little Pokemon Earrings made out of Perler Beads we made?  Those are definitely loved my Pokemon lovers all over!  You could make a Pokemon Ball drink topper too!
If you enjoy easy crafts you can do with the kids, you should try this fun Flower Craft idea!  It's a craft where we made flowers out of felt!  Another kid friendly craft idea is this homemade playdough recipe!  Kids LOVE this stuff and it's really easy to make.  Heck, I love the homemade playdough.  It's therapeutic!
Perler Bead Ideas
Perler Ideas: Perler Beads Drink Topper Supplies:
Circle pegboard
Perler bead ironing paper
Bead tweezers
Colorful paper straws
Perler Ideas: Perler Beads Drink Topper Instructions:
1. Use your tweezers to place your beads onto your circle pegboard.
2. You can place the Perler beads in whichever pattern you'd like, I love the circle pattern.
3. Once you reach the center peg, keep that and the circle around it empty (this will be the straw space).
4. Carefully piece of ironing paper over the circle pegboard and iron (no water/no steam) for several seconds or until the beads start to fuse together.
5. Once the beads are fused together, carefully remove the ironing paper by peeling the paper back (the beads will stick to the paper).
6. Carefully remove the beaded circle off the pegboard (it will be hot).
7. Lay flat until dry.
8. Place on the top of a Mason jar with a straw in the center to keep bugs and such out of your summer drinks.
Here are photos that show how to make a Perler Beads Drink Topper: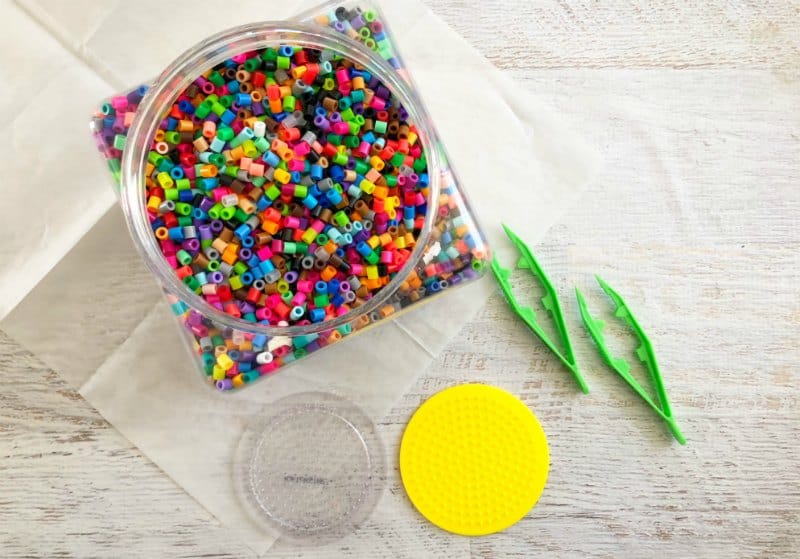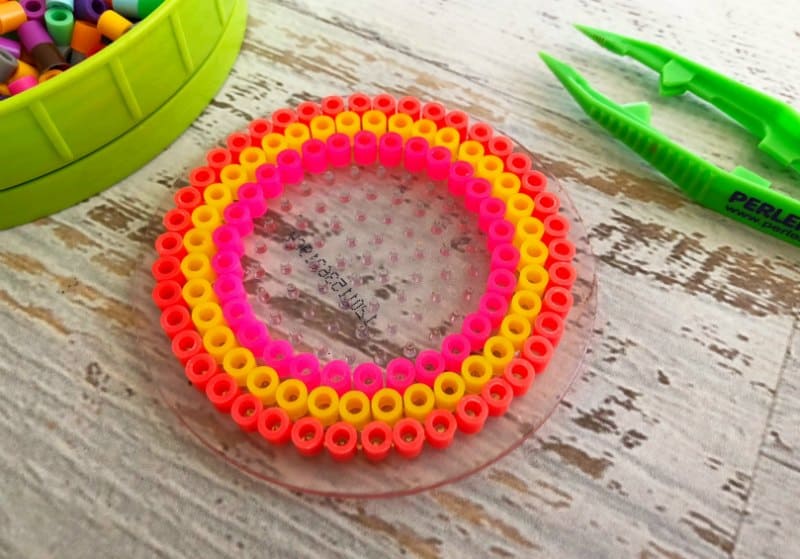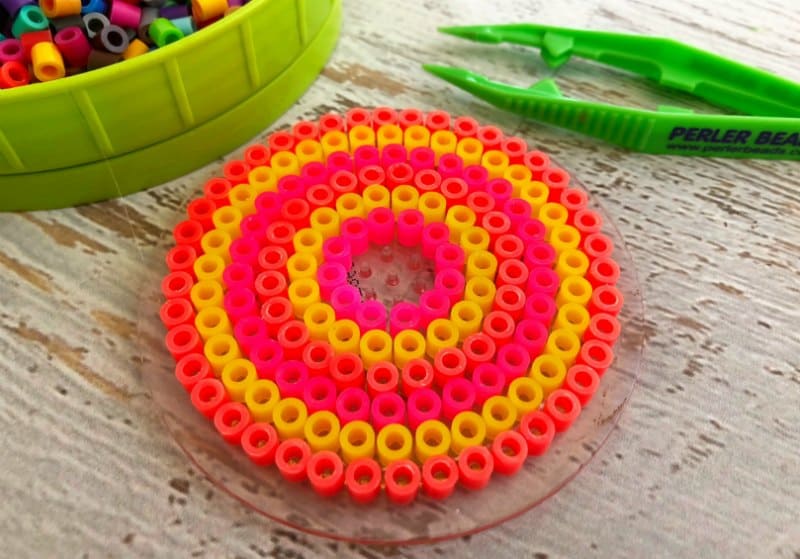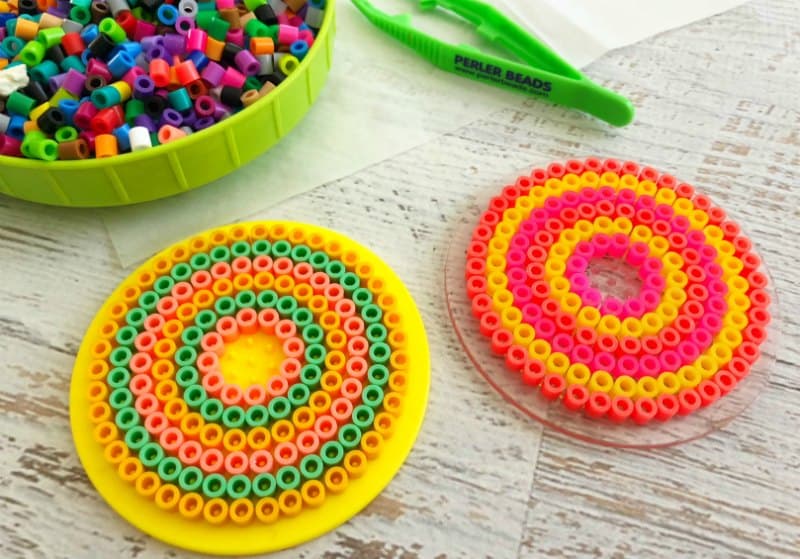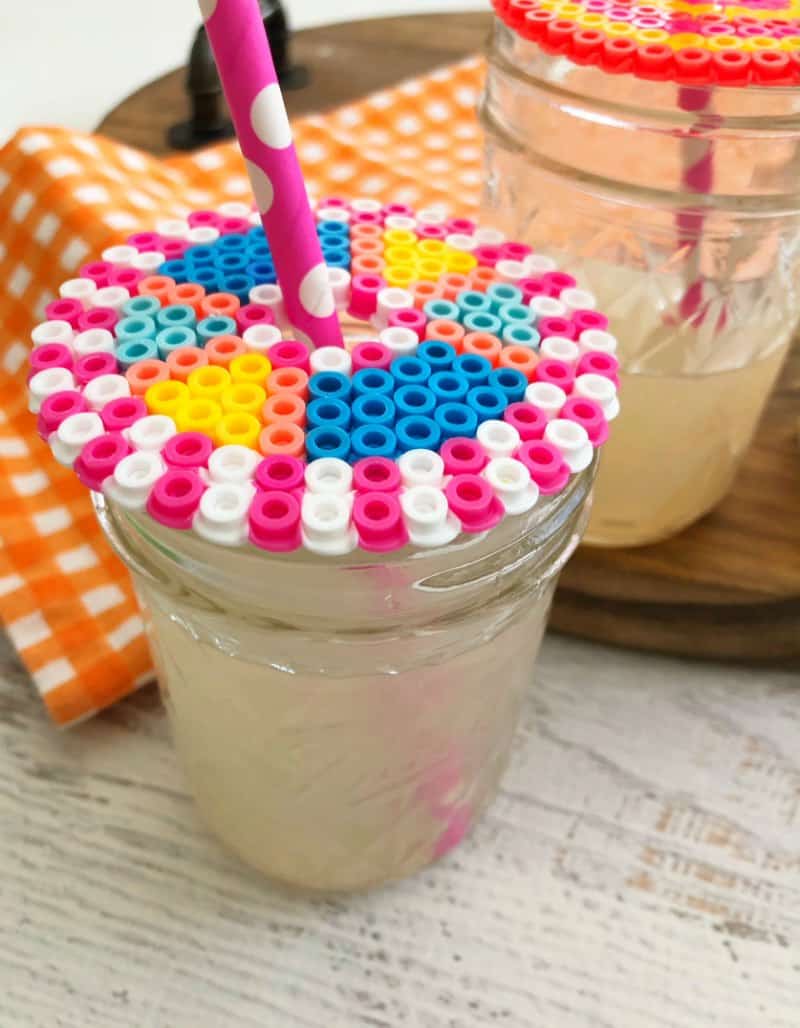 Don't forget to Pin it for Pinterest later!

Have you used Perler beads for crafts before?