Rock Dominoes – Fun Craft Idea for Kids
Rock Dominoes – Fun Craft Idea for Kids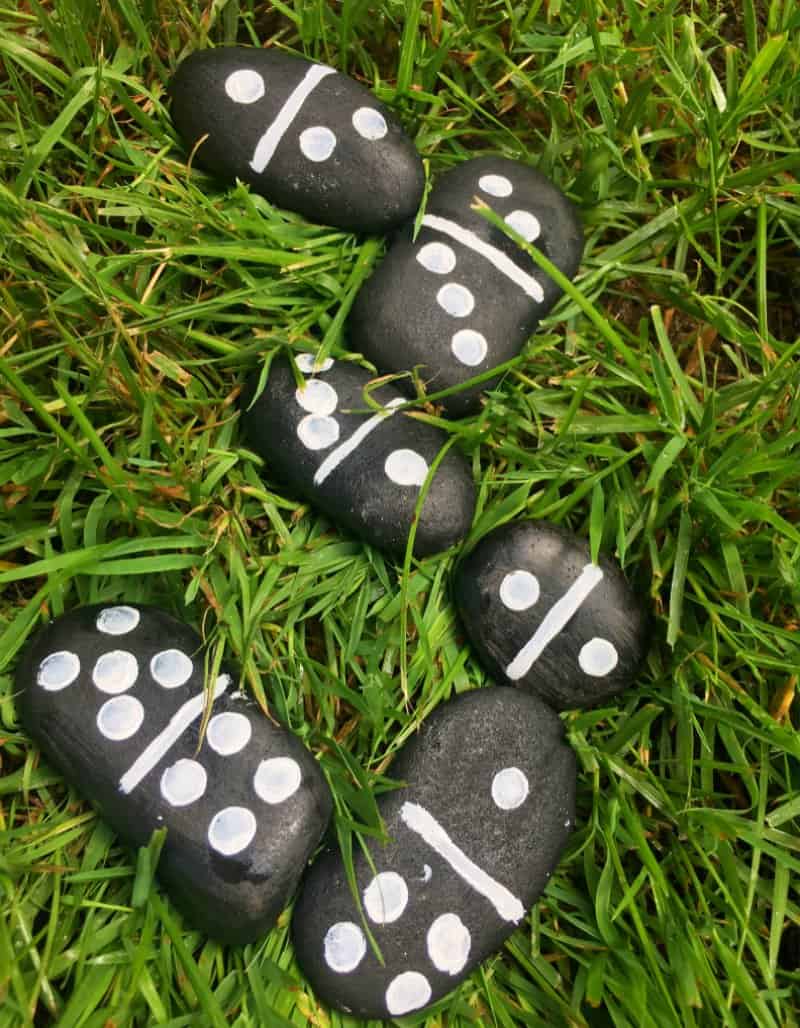 Smooth rocks aren't just for skipping them across the water anymore! You can make Rock Dominoes too! With 28 smooth oval shaped rocks, you and your kids can make this fun craft idea that you can enjoy for hours at a time.
What You Need To Make Rock Dominoes
28 oval shaped rocks
Black and white craft paint
Pencil with new eraser tip
Newspaper or scrap paper
How to Make Rock Dominoes
Lay out your newspaper or scrap paper before you get started.
Paint all 28 rocks black using a foam paintbrush and let dry on your scrap paper (they dry very fast).
Squirt a quarter-sized amount of white paint onto a scrap piece of paper (you might need more but you don't want to waste so start small).
Paint a white line across the center of your rocks using your thin tipped paint brush.
Paint the following dots onto your rocks on each side of the white line by tipping the end of your eraser into the paint and onto the rock:
Blank: Blank
Blank:1, 1:1
Blank:2, 1:2, 2:2
Blank:3, 1:3, 2:3, 3:3
Blank:4, 1:4, 2:4, 3:4, 4:4
Blank:5, 1:5, 2:5, 3:5, 4:5, 5:5
Blank:6, 1:6, 2:6, 3:6, 4:6, 5:6, 6:6
Let your rocks dry and they are ready for a game.
Other Craft Ideas for Kids
Here are the photos of how we made our rock dominoes.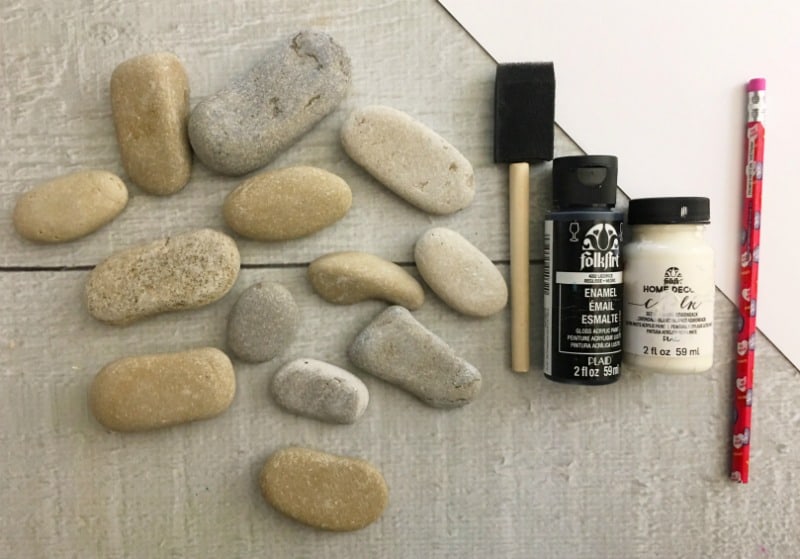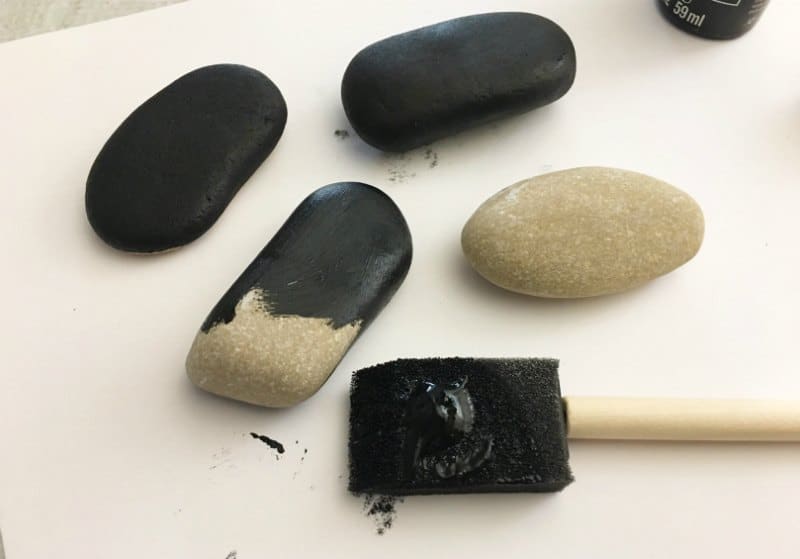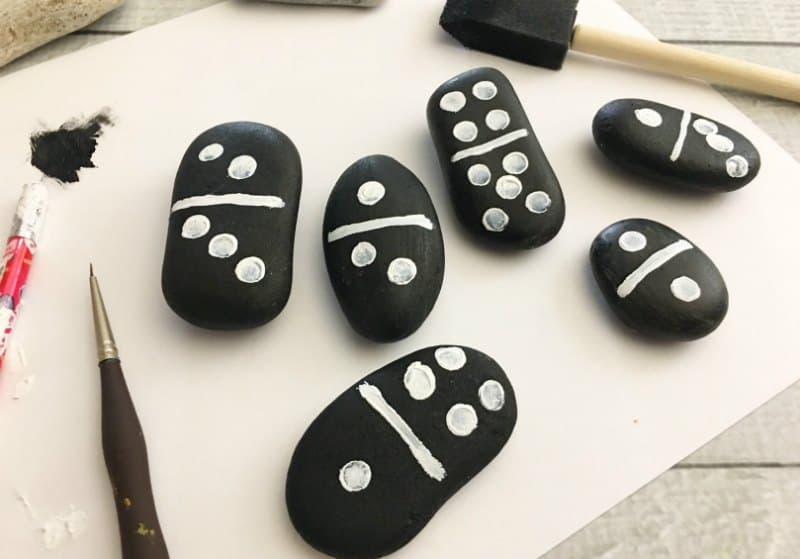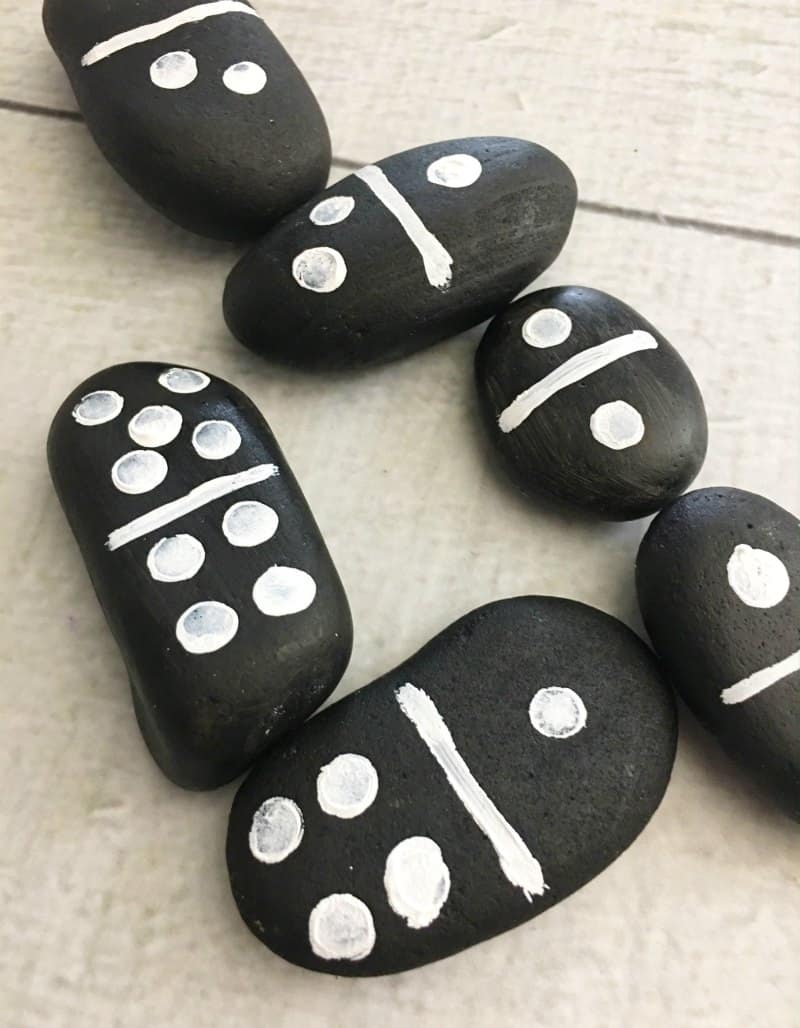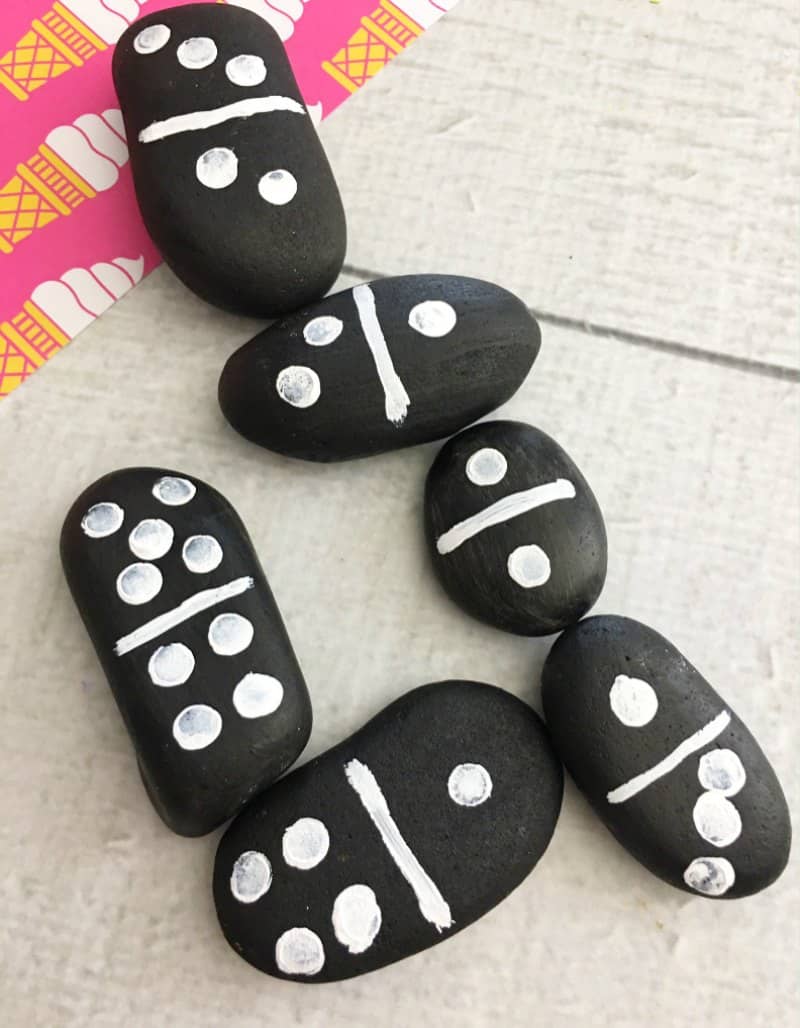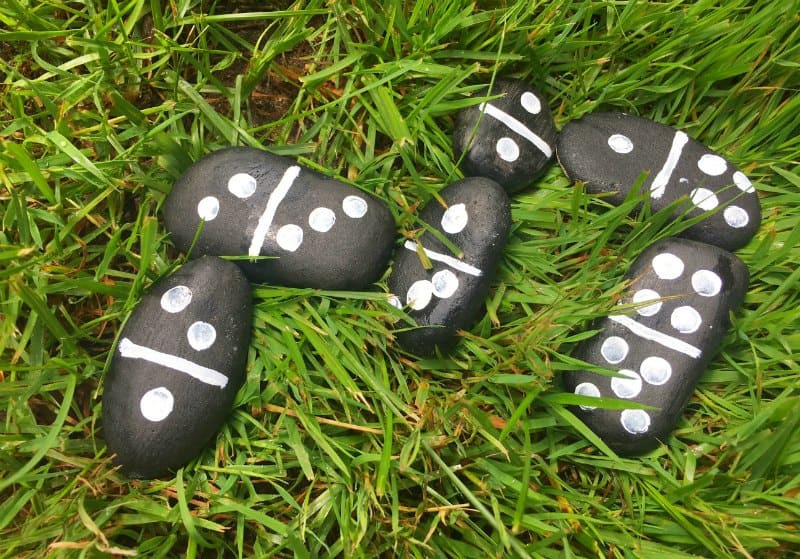 Don't forget to Pin it on Pinterest for later!