Table Runner Craft Project Idea (and a ScotchBlue Giveaway)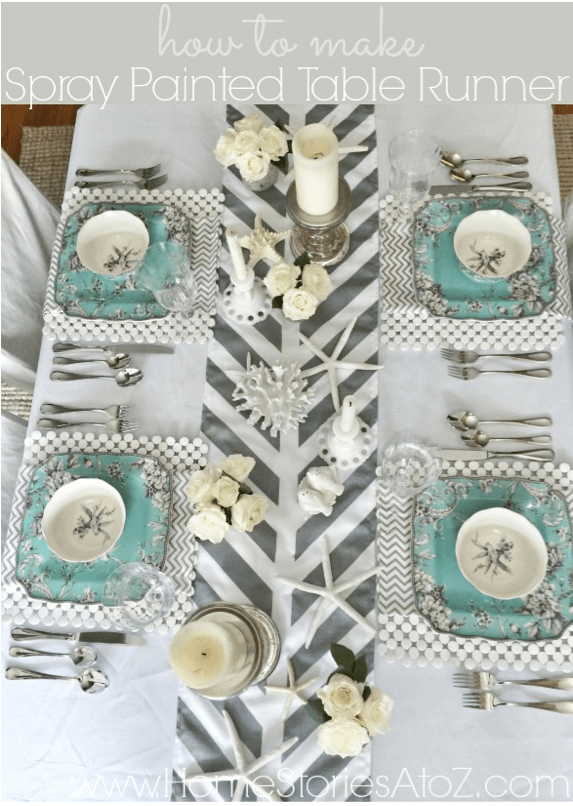 (This photo was taken by Home Stories A to Z for ScotchBlue.)
Table Runner Craft Project Idea (and a ScotchBlue Giveaway)
As I gear up for the holiday season I start to think about simple and fun ways to freshen up the house look and decor.  You can give a room a whole new look with a splash of color.  One of my favorite color combinations are aqua and grey.  I love it!  The chevron patterns are hot right now too.  We found this table runner craft project idea that was originally done by Beth over at Home Stories A to Z for ScotchBlue that we thought was share worthy!   Don't you just love how those colors look together?  Absolutely beautiful, yet simple and elegant.   Good job Beth!
She was able to create this amazing project for under $20.  Now that's my kind of craft idea.  You can head over to Home Stories A to Z to get the full project details and step by step tutorial for this project.  I myself have used the ScotchBlue™ Painter's Tape with Advanced Edge-Lock™ Paint Line Protector tape that she used and found it to be perfect for this type of project plus so many more.  You won't ever see the paint seep through the lines and it's perfect on cloth and furniture.  I actually keep stock of this stuff in my craft closet.  In fact,  I have a chevron pattern that I want to do on my next Chalk Paint furniture project I plan to do.  Be sure to check out our popular homemade chalk paint recipe found here with a few samples of our chalk paint furniture ideas.
ScotchBlue Giveaway
Not only did ScotchBlue send me 4 packs of tape but they are also offering up to give one lucky reader the same kit!  All you have to do to enter is leave a comment below and tell me what project you plan to do with ScotchBlue tape!  Easy, peasy!
This giveaway will end on September 16th, 2014 at 9am CST.  One winner will be chosen at random.  Good Luck!