Keto Crab Rangoon Dip Recipe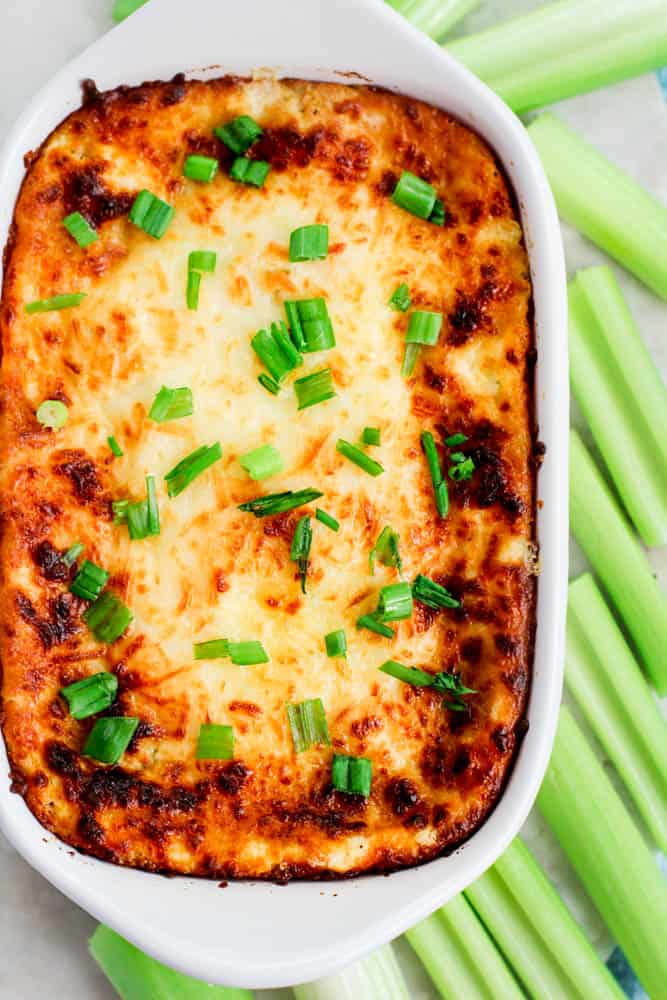 You have got to try this Keto Crab Rangoon Dip recipe! It's super filling. You can serve it with a side of celery, pork rinds, or even come low carb cheese crackers that are keto friendly too!
This hot dip recipe is perfect for parties! Even though it's keto friendly, I can nearly guarantee that even your non-keto friends will love it!! Mine do!
It always amazes me when people hear me talk about the Keto diet, they automatically think we eat bland food or food that taste like cardboard.
After they try a keto friendly dish like this, I'm quick to tell them it's keto! Their reaction is always entertaining with a response that is usually followed by a no way response to my statement.
Then it's immediately follow up with a question that requires me to explain what does a day of eating look like when you are following the keto diet.
It makes for great conversation but it almost always inspires someone to research the keto diet a bit more so they can decide if it's for them or not. I always point them out to this post: How To Start Keto The Easy Way
I don't want them to get overwhelmed with information when starting because that will just make them want to quick if it's too hard.
It's recipes like this that always sell someone on the keto diet! Just look at this cheesy Keto Crab Rangoon dip! So yummy!
Keto Crab Rangoon Dip Recipe Nutrition
Serves 8
Calories 138, Total C 2.6g, Fiber 0.4g, Net C 2.2g, Sugar 1.5g, Fat 10.8g, Protein 8g
Let me show you how we made it:
Keto Crab Rangoon Dip Recipe Instruction Photos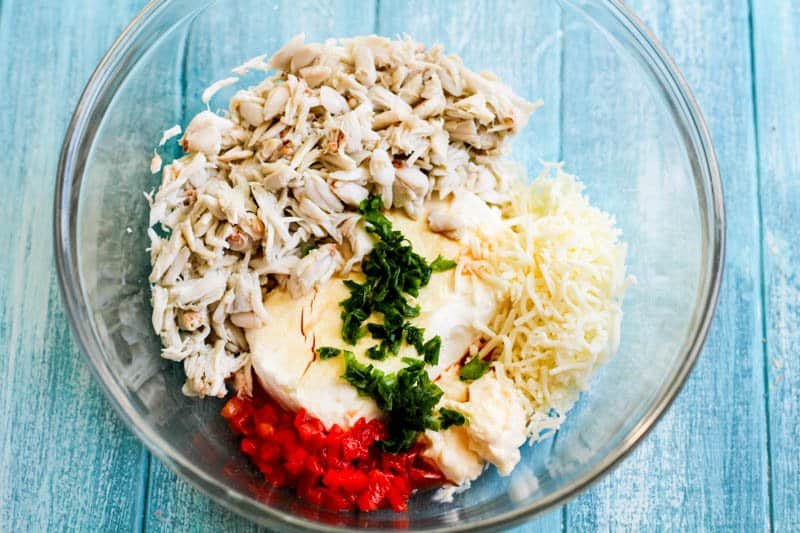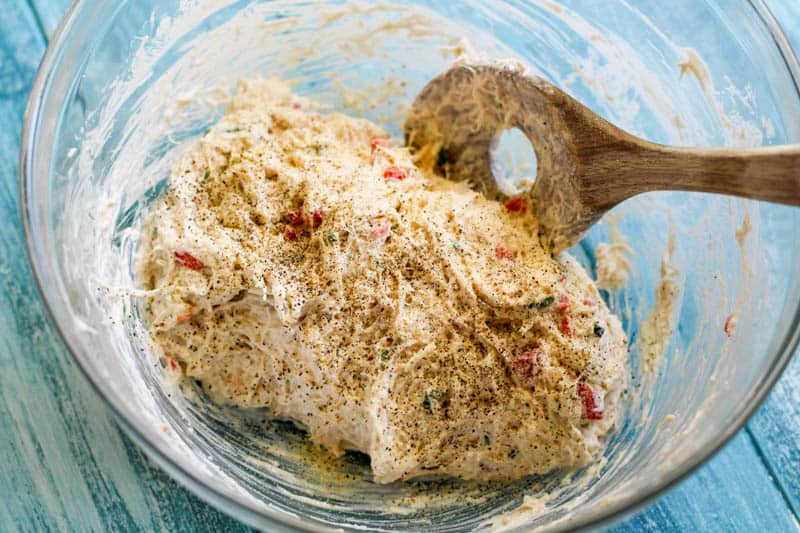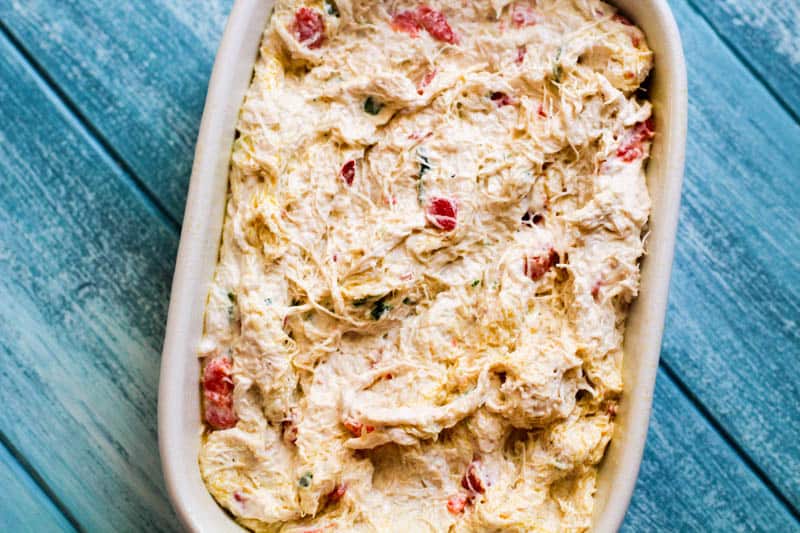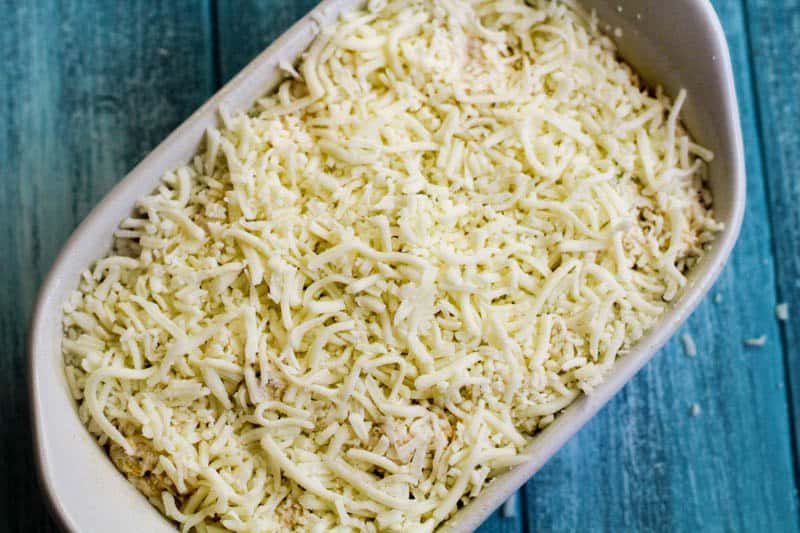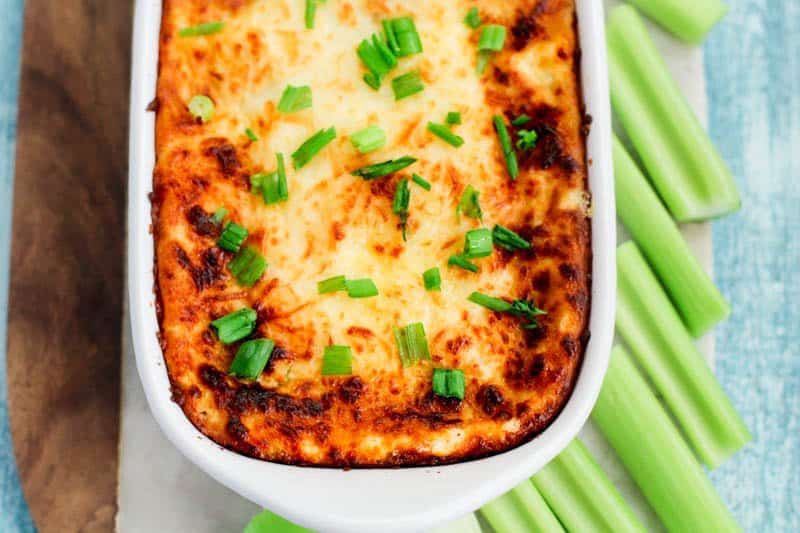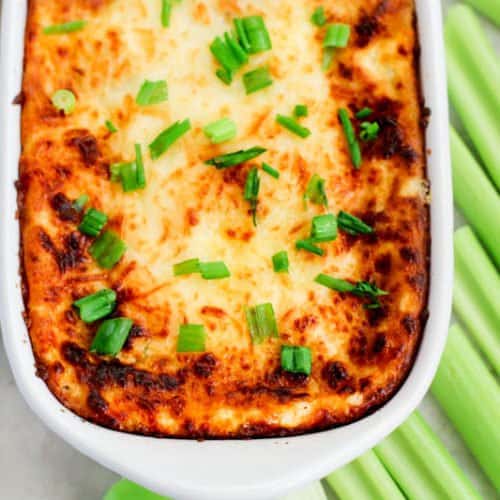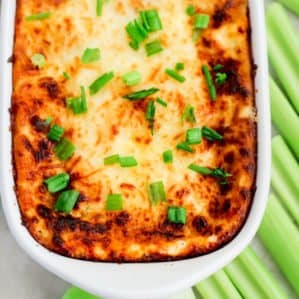 Keto Crab Rangoon Dip
Ingredients
2

cups

of crab meat

1

tablespoon

of green onions

8

oz

cream cheese

softened

2

teaspoon

of mayonnaise

2

teaspoon

of amino acids

1/2

lemon

juiced

1/4

teaspoon

of stevia

1/4

cup

of diced pimentos

drained

1/2

teaspoon

of garlic powder

1/4

teaspoon

of black pepper

salt to taste*

1

cup

of shredded mozzarella cheese

divided
Instructions
Preheat oven to 350 degrees Fahrenheit.

In a large bowl, mix together all ingredients, minus 1/2 cup of mozzarella cheese.

To a well-greased 8x4 baking dish, add in crab mixture and top with remaining mozzarella cheese.

Bake for 20 minutes, or until cheese has melted and has slightly turned golden color.
Nutrition
Serving:
1
serving
|
Calories:
138
|
Carbohydrates:
2.6
g
|
Protein:
8
g
|
Fat:
10.8
g
|
Fiber:
0.4
g
|
Sugar:
1.5
g
|
Net Carbs:
2.2
g
Nutrition facts are provided as a courtesy.
Other Keto Information you will find helpful:
5 Reasons to Make Perfect Keto Bars Your Go to Snack
Keto Pumpkin Bulletproof Coffee
Benefits of Intermittent Fasting
Authentic Chiles Rellenos Recipe
Tips For Success When Starting The Keto Diet