Keto Pumpkin Bulletproof Coffee
Keto Pumpkin Bulletproof Coffee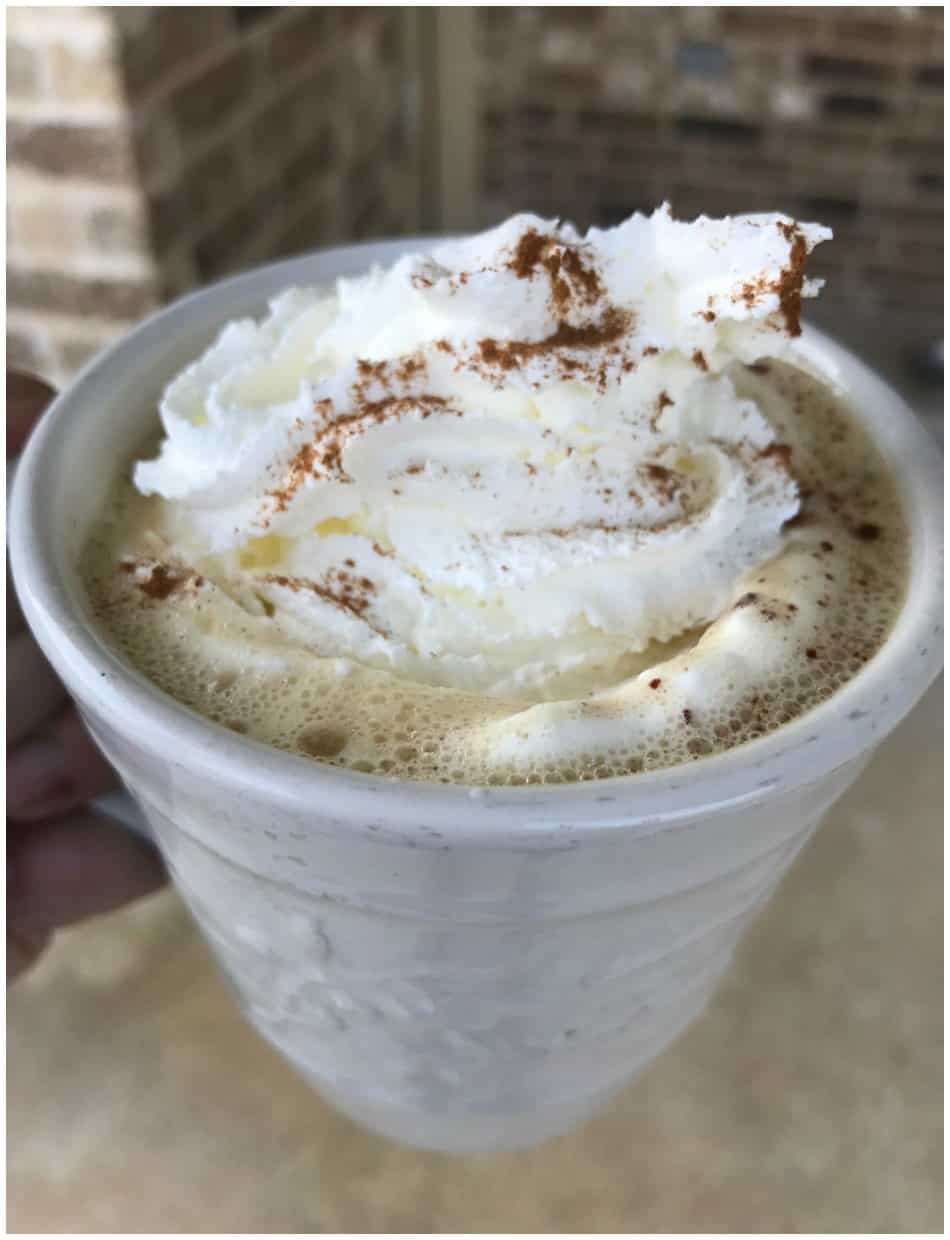 The following recipe comes from, Stacy as part of our Ketogenic Diet Pumpkin Recipe challenge.
Keto Pumpkin Bulletproof Coffee Ingredients
Cold brew coffee
1/2 c. Coffee grounds
3 c. Water
1/4 c. Unsalted butter (melted)
1/4 c. Coconut oil
1/4 c heavy whipping cream
1/4 c of pumpkin puree (not pumpkin pie filling)
1/2 tsp pumpkin pie spice
1 tsp vanilla
Keto Pumpkin Bulletproof Coffee Instructions
Cold brew
Place the coffee grounds in a jar along with 3 c. Water. Place the lid on and put in the fridge over night. Then strain the coffee through a coffee filter and colander.
Pumpkin mix.
Melt the butter and coconut oil. Wisp in the rest of the ingredients. Store with a lid in the refrigerator.
If using the cold brew : mix that with the 1-2 tbs of the pumpkin mix in a blender. And pour over ice.
Or use fresh hot brewed and 1-2 tbs of the pumpkin mixture. I would also blend the hot brew.