Low Carb Baked Zucchini Mozzarella Cheese Squares
 Low Carb Baked Zucchini Mozzarella Cheese Squares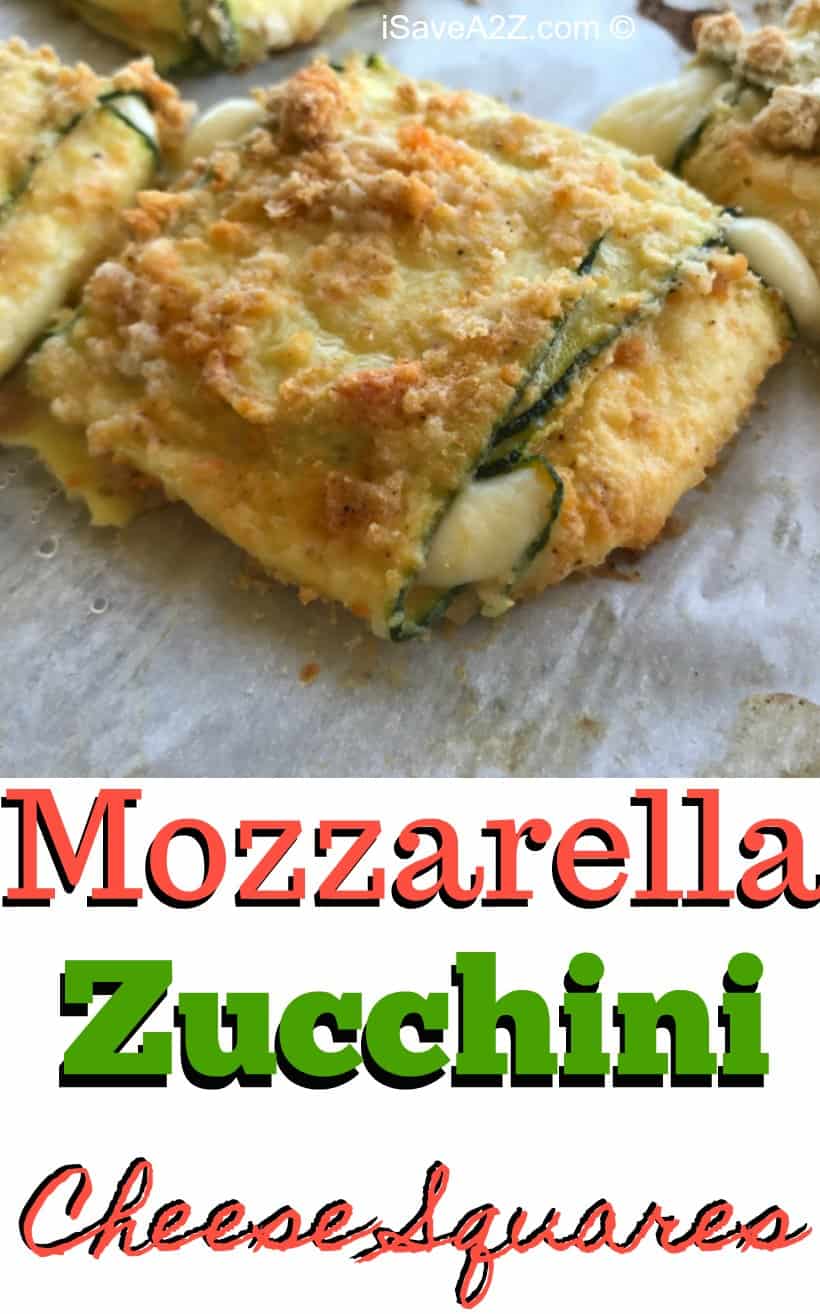 It seems I am constantly coming up with new ways to make my Low Carb Diet exciting.  Thank goodness I am able to get inspiration from my friends who are also doing this Ketogenic Diet with me.  This one was inspired by a friend who is rocking the Keto diet! We see a recipe and we try to Ketofy it!  (Is that even a word? lol!)
Speaking of which, if you are new to the Keto Diet or maybe you are just curious about how it works, you must read this article that explains everything about it:  Simple Way to Start the Ketogenic Diet
I always have cheese on hand and I always have Zucchini or Squash on hand so this recipe was a no brainer.  I wanted to make this recipe as simple as possible but yet, make it delicious at the same time.  I don't even want to tell you how many recipes I fail at.  It's not pretty at all but this one was not a fail at all! I'm super excited to share it with you!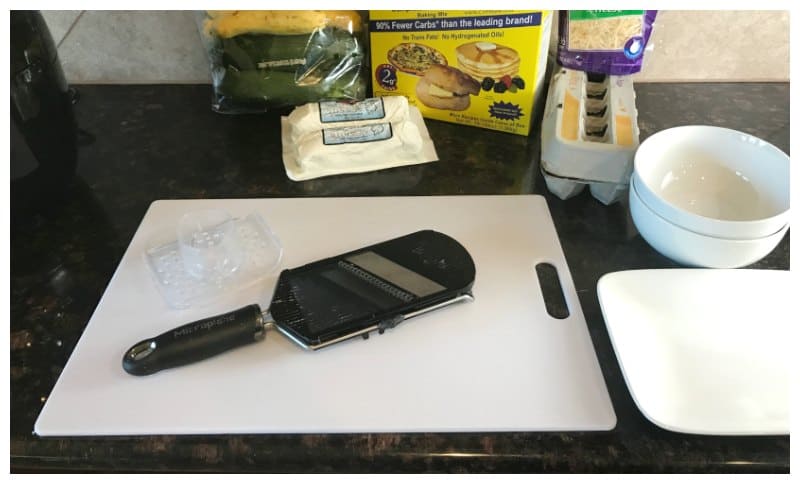 Low Carb Baked Zucchini Mozzarella Cheese Squares Ingredients
Mozzarella Cheese or (Cheese sticks if you have those too)
1 Large Zucchini (or 2 medium sized)
2 large eggs, whipped
1/3 cup crushed Pork Rinds (I used pork rinds with lots of flavor)
Salt and pepper
Low Carb Baked Zucchini Mozzarella Cheese Squares Instructions
 I started by washing the zucchini and using my Mandolin Food Slicer to slice them long ways really thin.  There are 4 different thickness settings on my vegetable slicer and I used the thinnest setting which is number 1.  If you cut them too thick, it will take longer to cook them.
After slicing the zucchini, I prepped the cheese.  I used Mozzarella cheese because it can take high-temperature heats and not dissolve into nothing when it's done baking.  It tastes amazing too!  I usually buy a block of Mozzarella but I used cheese sticks I had in the refrigerator this time.  I much prefer the block of cheese I can cut into small one inch squares instead.  I ended up cutting the cheese sticks into three sections.  I used 2 of the sections of each cheese stick (2/3's of a cheese stick to be exact)
I placed two slices of zucchini down in a criss-cross fashion, then placed the cheese in the center.  I folded the very bottom zucchini slice over first, then the other side of the very bottom zucchini slice over next.  This locks the top piece of zucchini in place.  The I folded both sides of the top zucchini over the bottom layer (as seen in the photos below).  The zucchini sliced very thin is extremely flexible.  It also sticks in place nicely too.  I was able to hold on to the folded part and dip it as needed without it falling apart.  If you have trouble, you can use toothpicks to help keep it together during this process too.
After creating a huge stack prepped zucchini squares, I mixed the eggs in one bowl and the dry ingredients in another bowl.
The dry ingredients are a mixture of 2/3 cup Carbquik and 1/3 cup crushed pork rinds.  I highly suggest using a blender or food processor to grind them down as much as possible.  I crushed them with my hands at first but it just wasted enough.  Another thing to note, I used spicy pork rinds.  These definitely added flavor to this recipe.  If you don't use flavored pork rinds, I suggest you add your favorite seasonings to the dry mixture.  About 1 teaspoon of SeasonAll Seasoning would be perfect!
You will dip each zucchini square into the egg mixture first and then dip it in the dry ingredients next.  Then place each coated square on a baking sheet lined with parchment paper to prevent sticking.
Bake these squares at 350 degrees for about 25 minutes or until they become golden brown and the zucchini is soft.
Important:  Allow them time to cool before you touch them.  They will be too hot to pick up and taste.  I would allow at least 5 minutes or more cool down time.  Maybe even longer for younger kids.  They taste great cold too!
I've made this recipe in the oven and in the air fryer!  The air fryer only takes 9 minutes for them to turn golden brown!  This is an excellent cooking technique especially during the summer months when you don't even want to turn on the oven.  I have the Rosewill 5.8 Quart AirFryer and I love it!  It's big too!  It's the perfect size for our family of four.  I was about to fit about 8 squares in each baking session!  Easy, peasy!!
I am in love with this recipe.  Have you ever been invited to go to a party and not have any fun finger foods to bring?  Or maybe you are just tired of the same boring meat and cheese ideas for the low carb or Keto diet?  Yeah, same here!  This is exactly why I made these!  You don't have to keep them warm either.
I would like to invite you to join our Low Carb Inspirations group over on Facebook.  We have an amazing community of like-minded folks who are always willing to help and discuss the low carb or keto lifestyle which has been extremely helpful to me and my journey.  You can get even more Keto or Low Carb Recipes on the Keto Friendly Recipes Facebook Fan page too.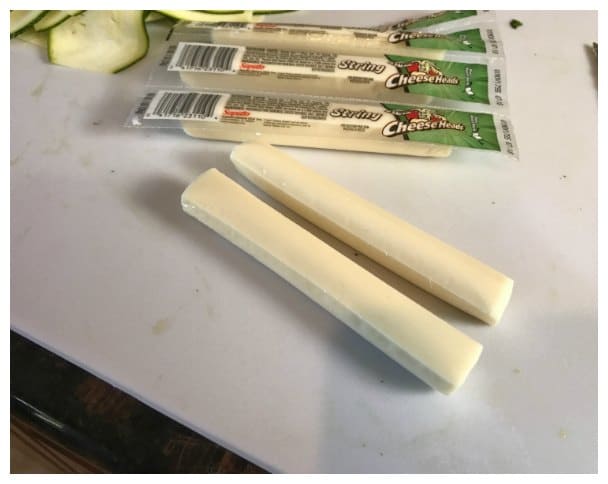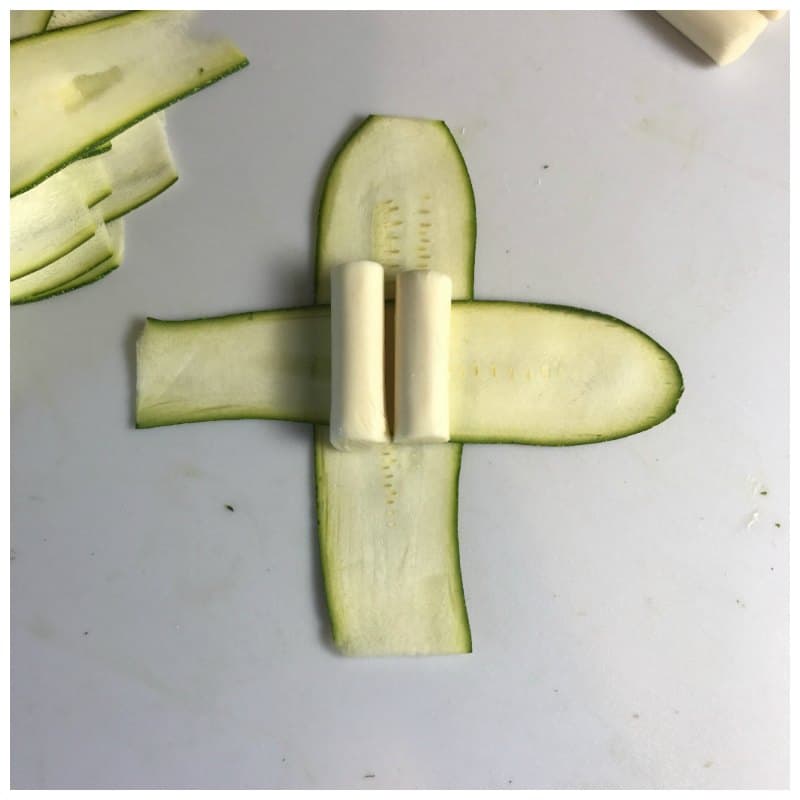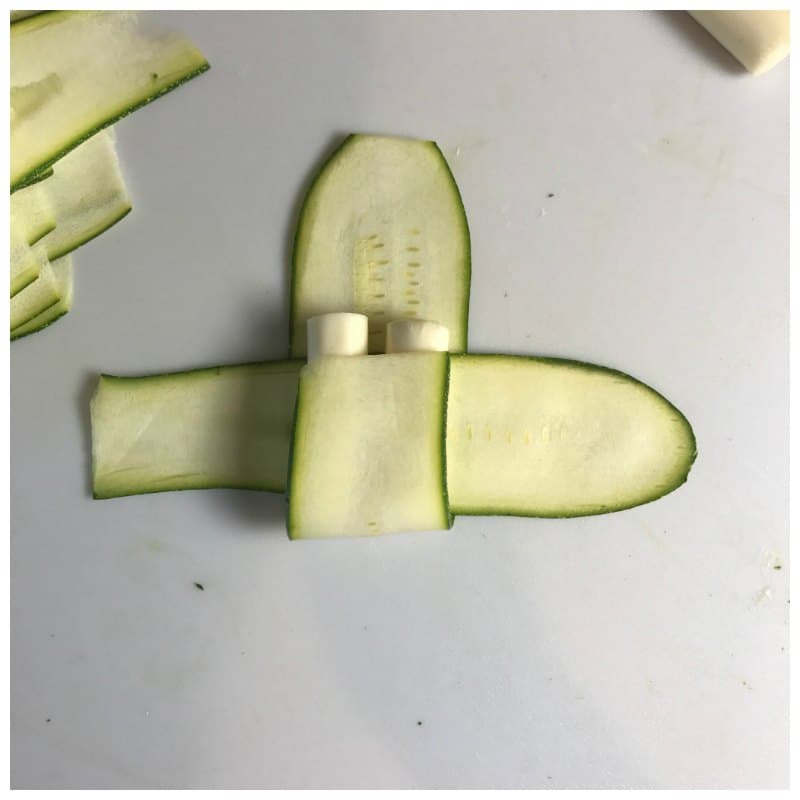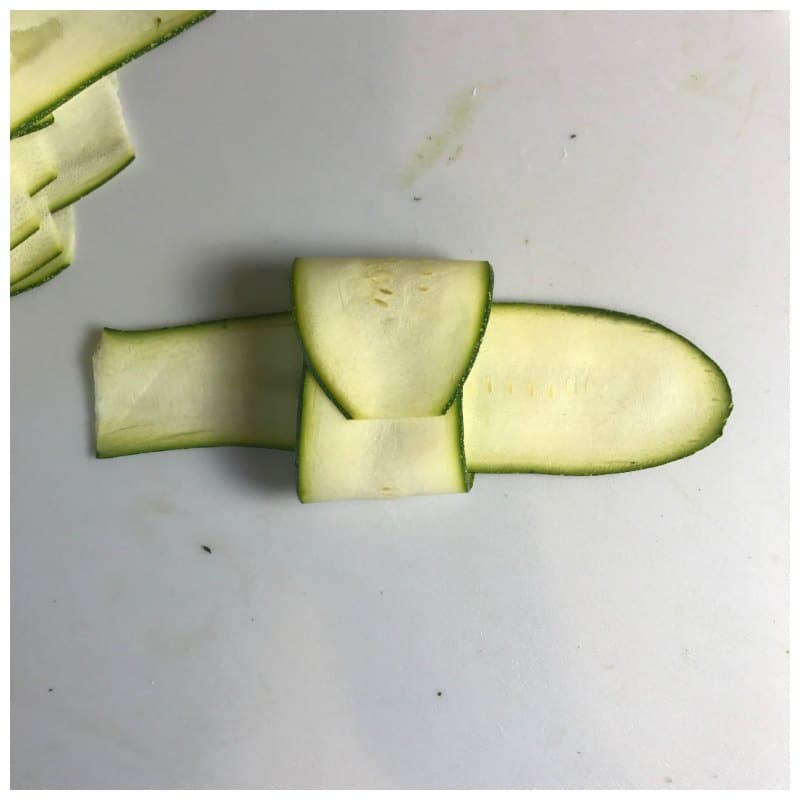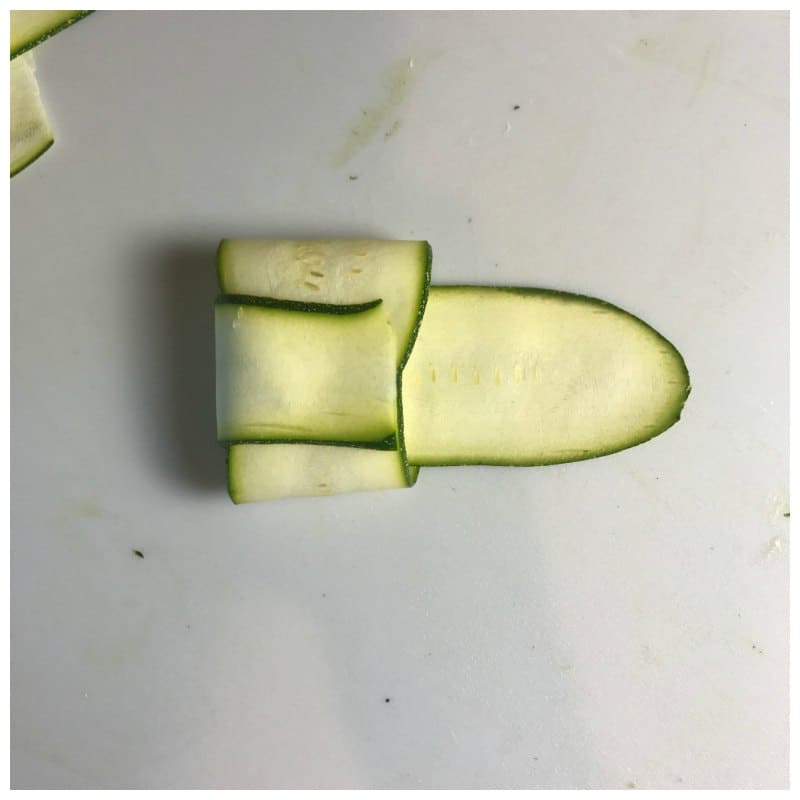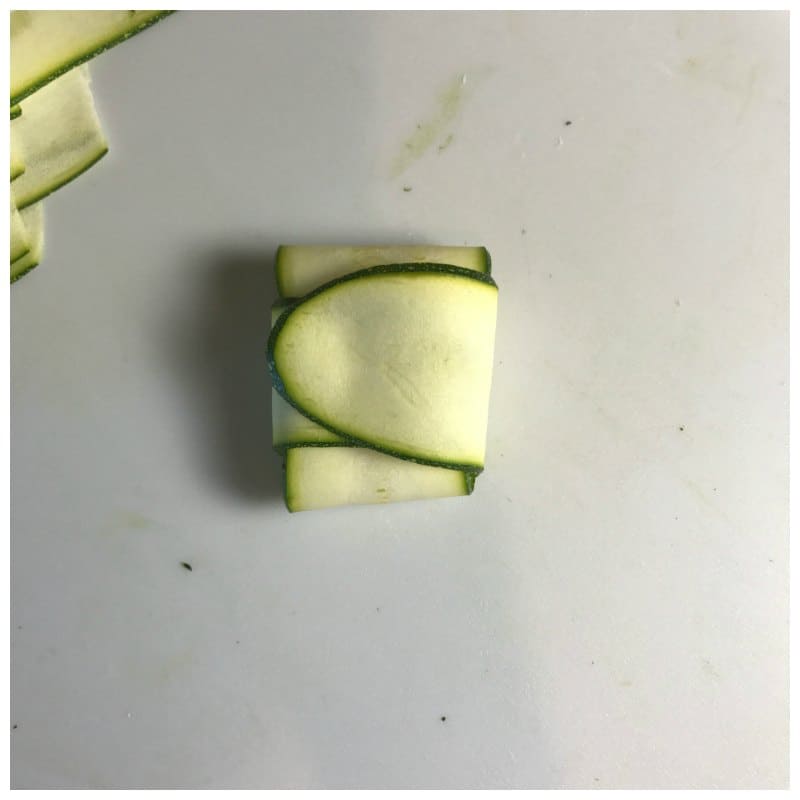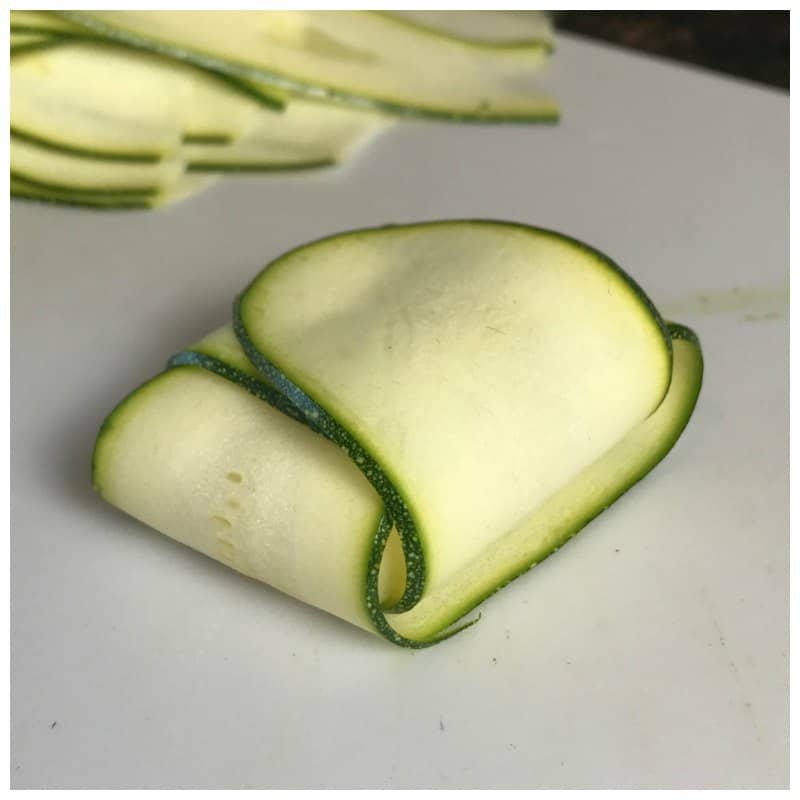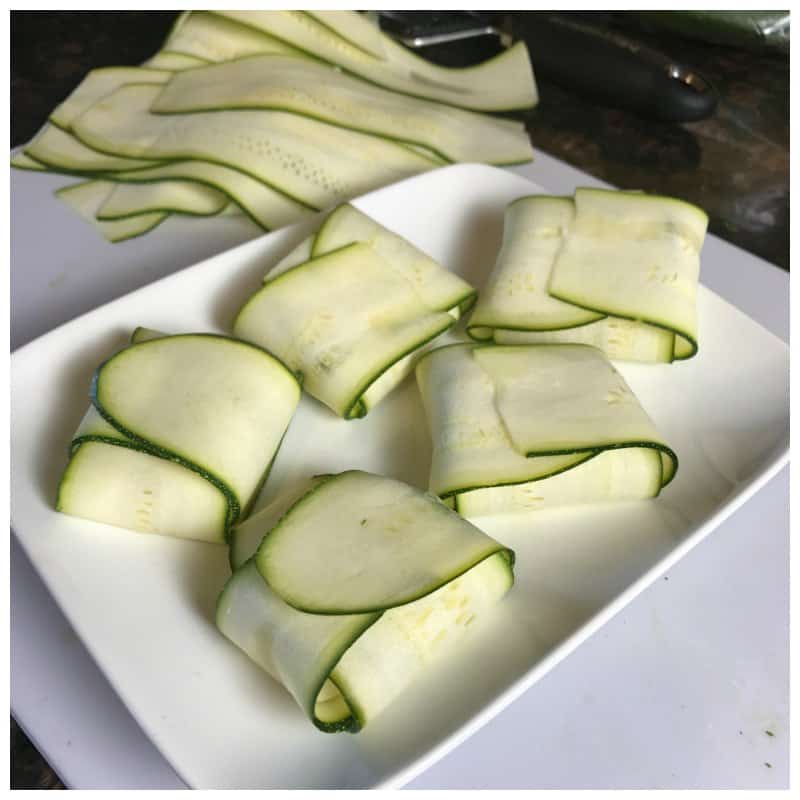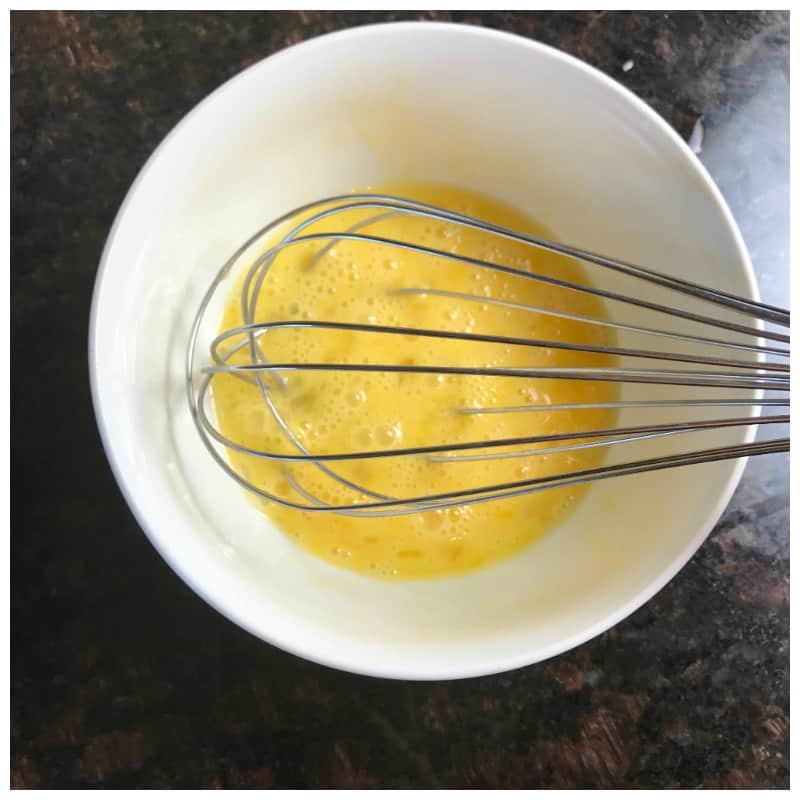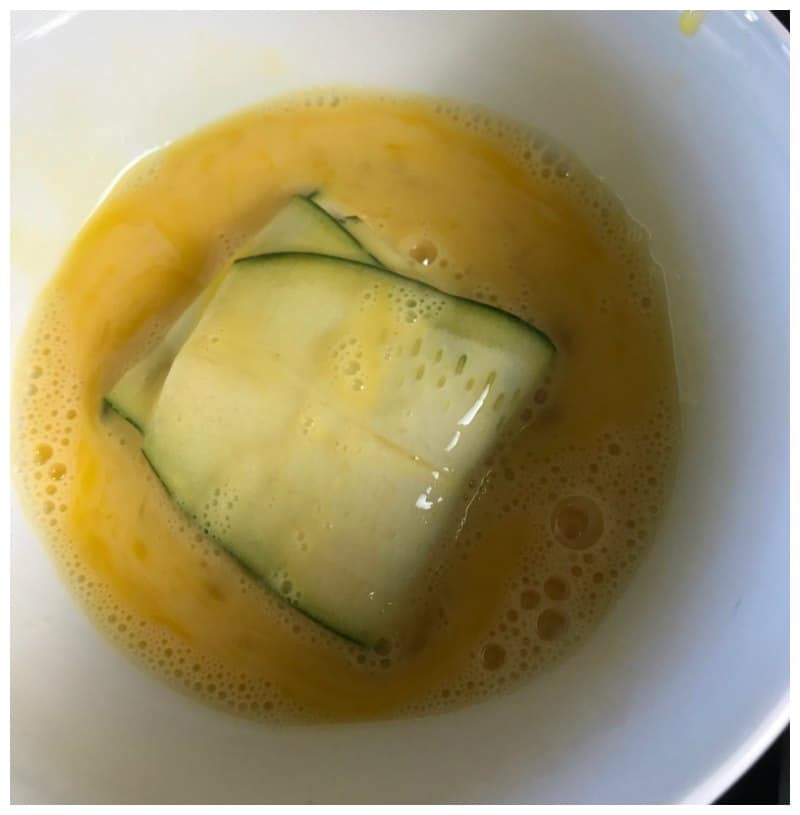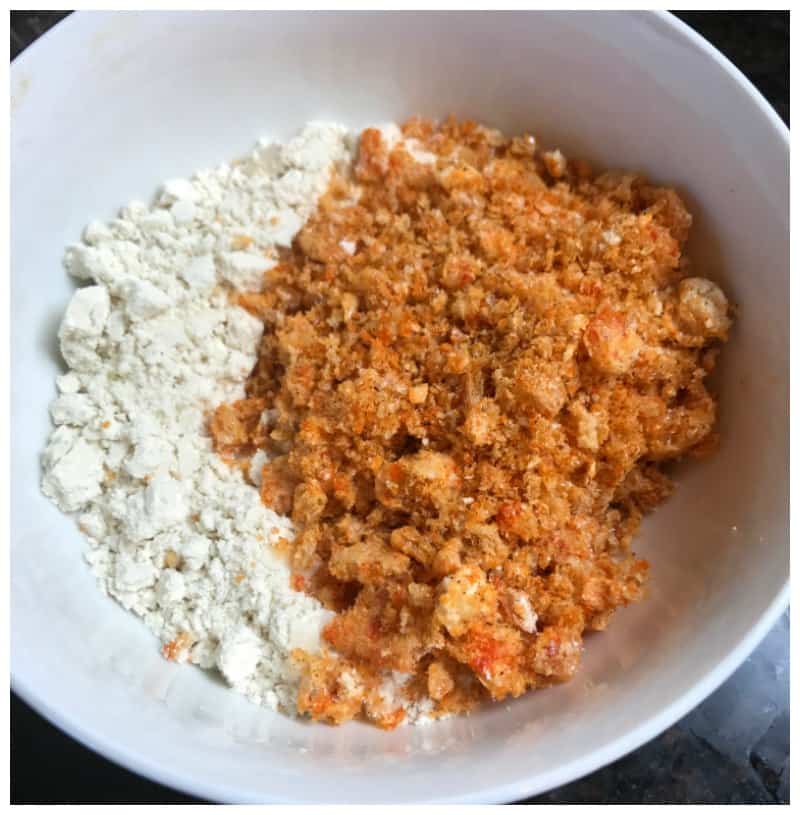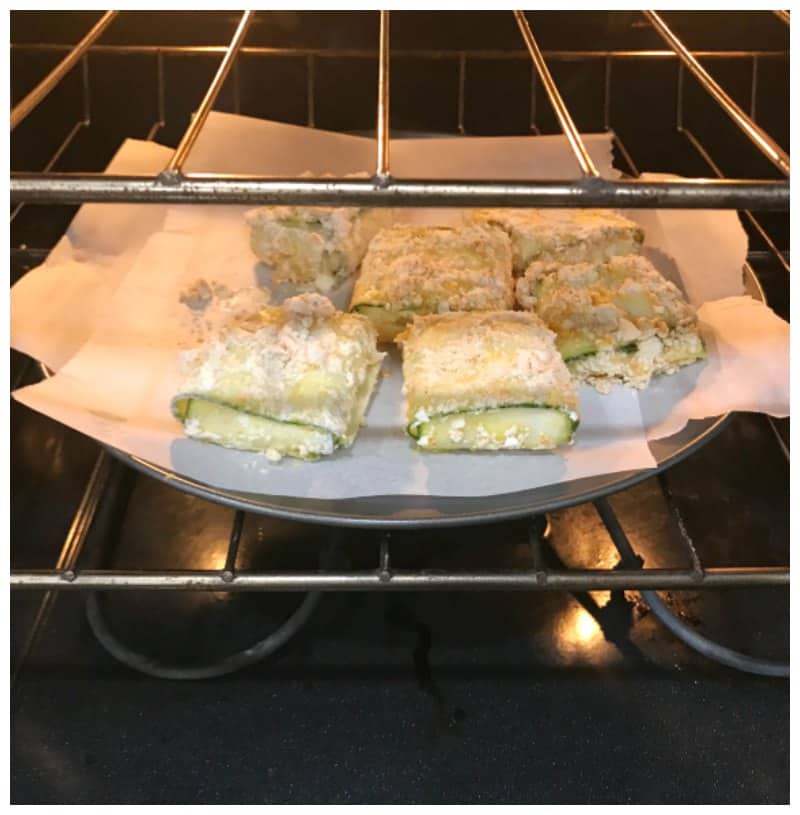 I put half in the oven and half in the air fryer since this was my very first time using an air fryer!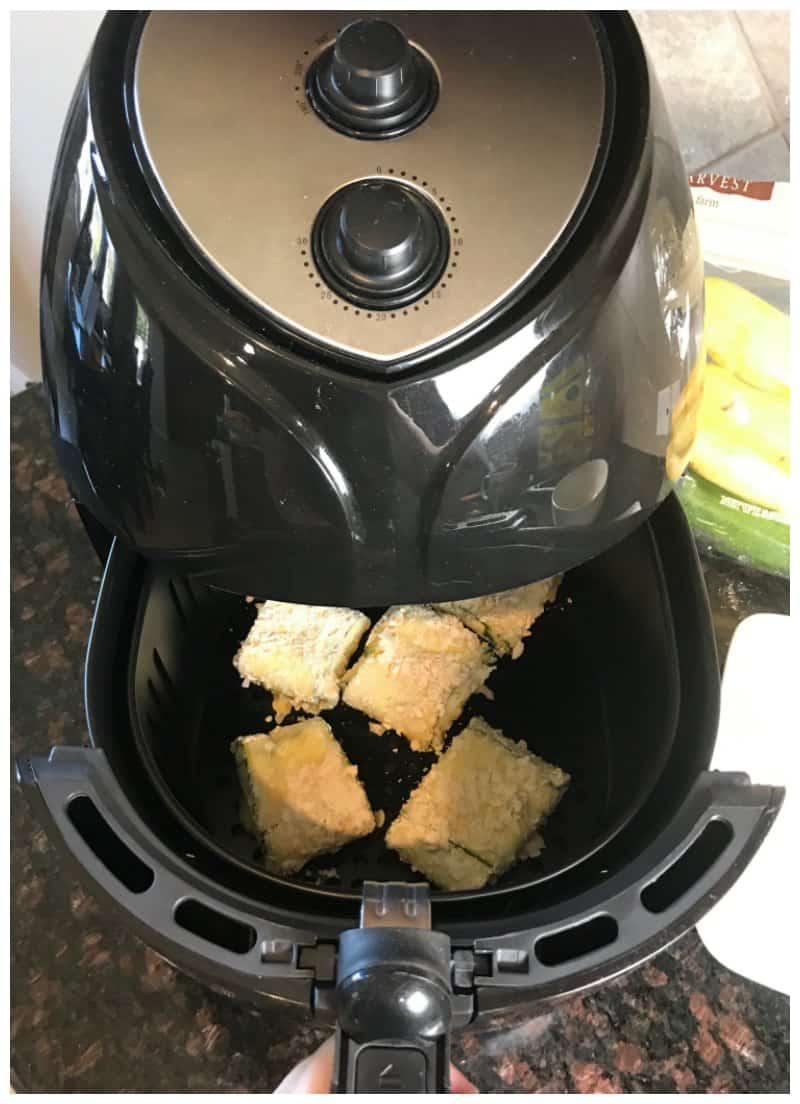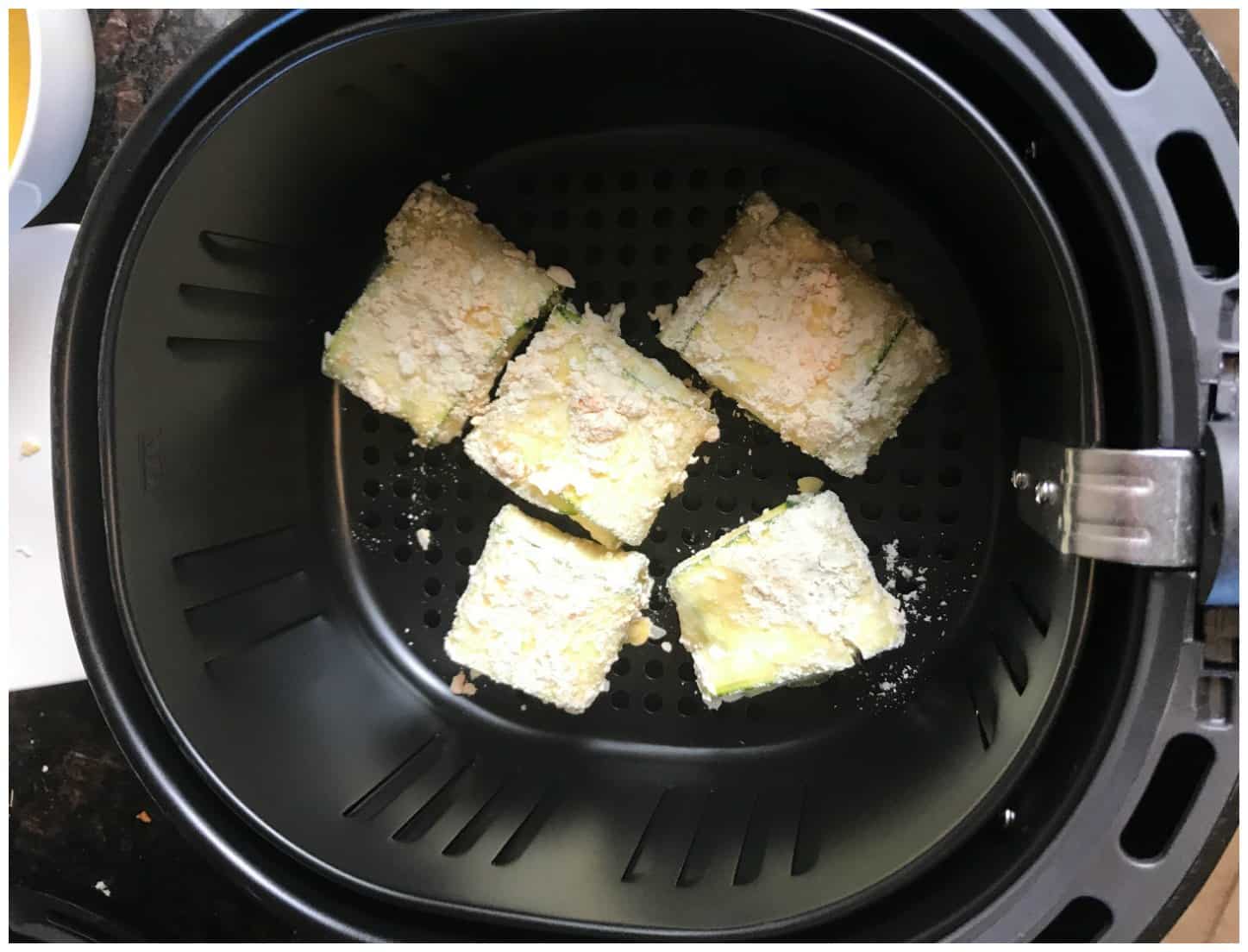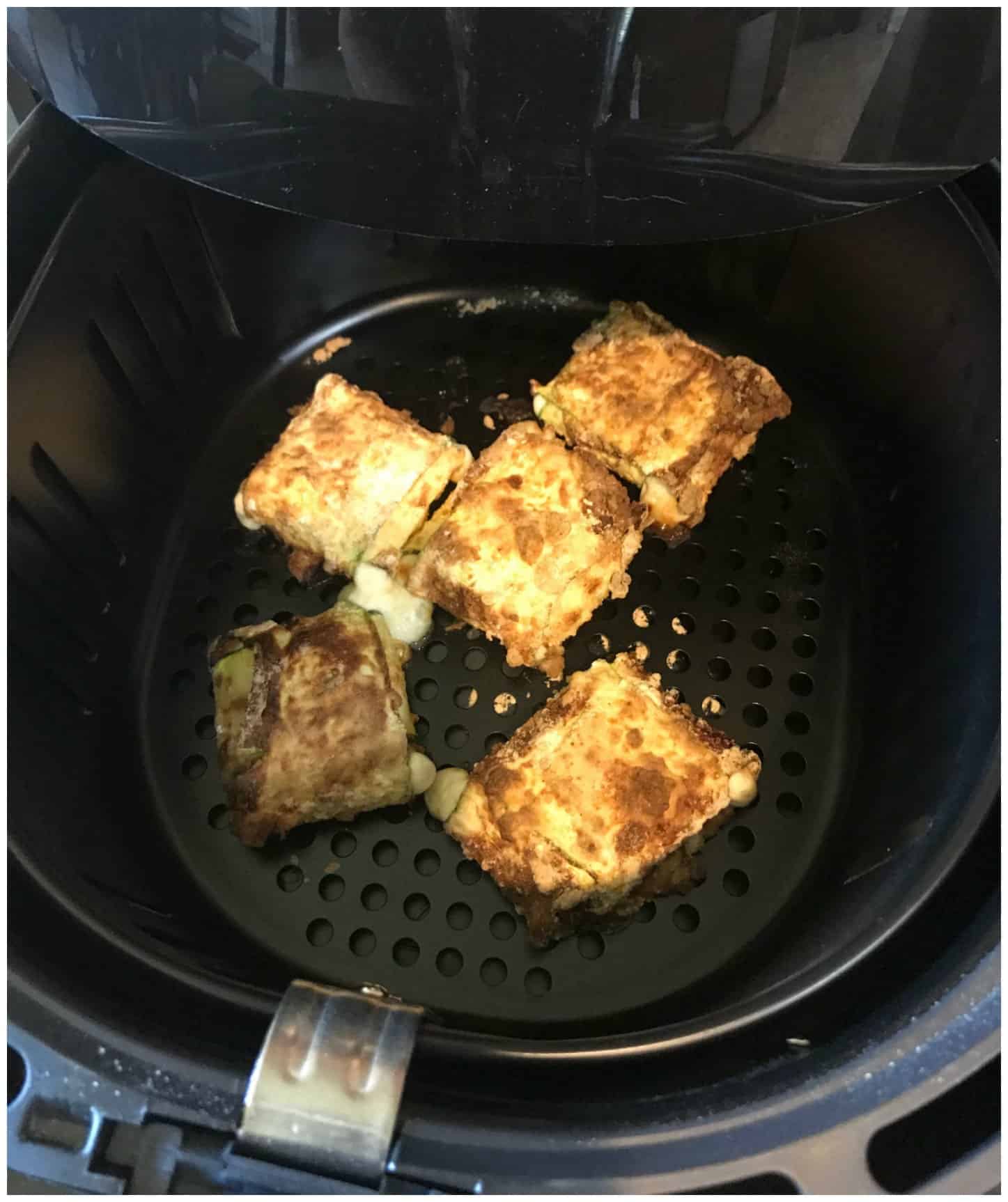 Both methods worked amazingly well!  The air fryer was faster of course!  The finished product was DELICIOUS!!!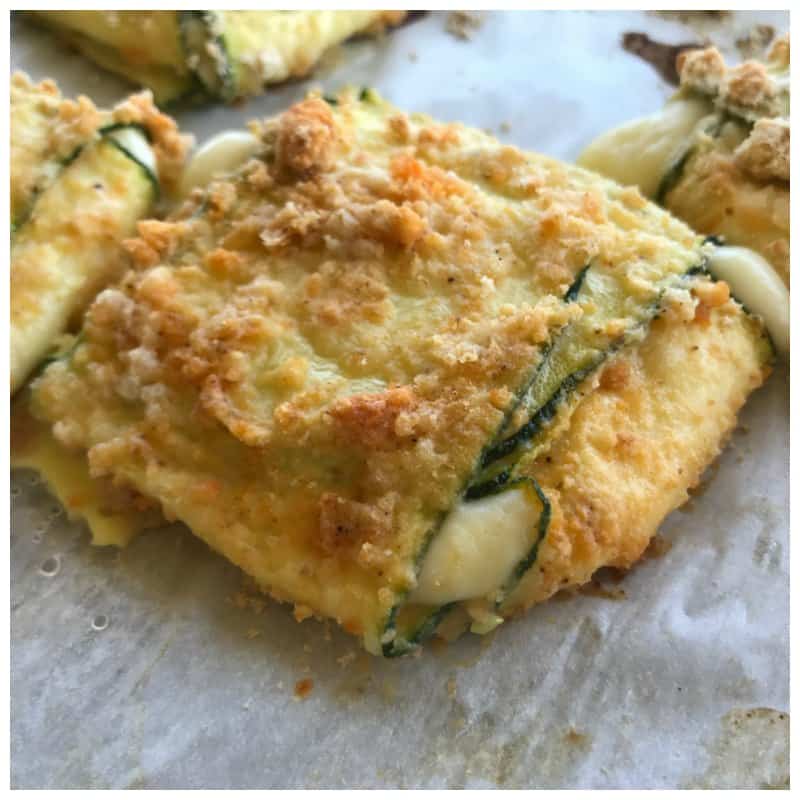 Feel free to Pin It on Pinterest for later too!