Starbucks Copycat Pumpkin Latte Recipe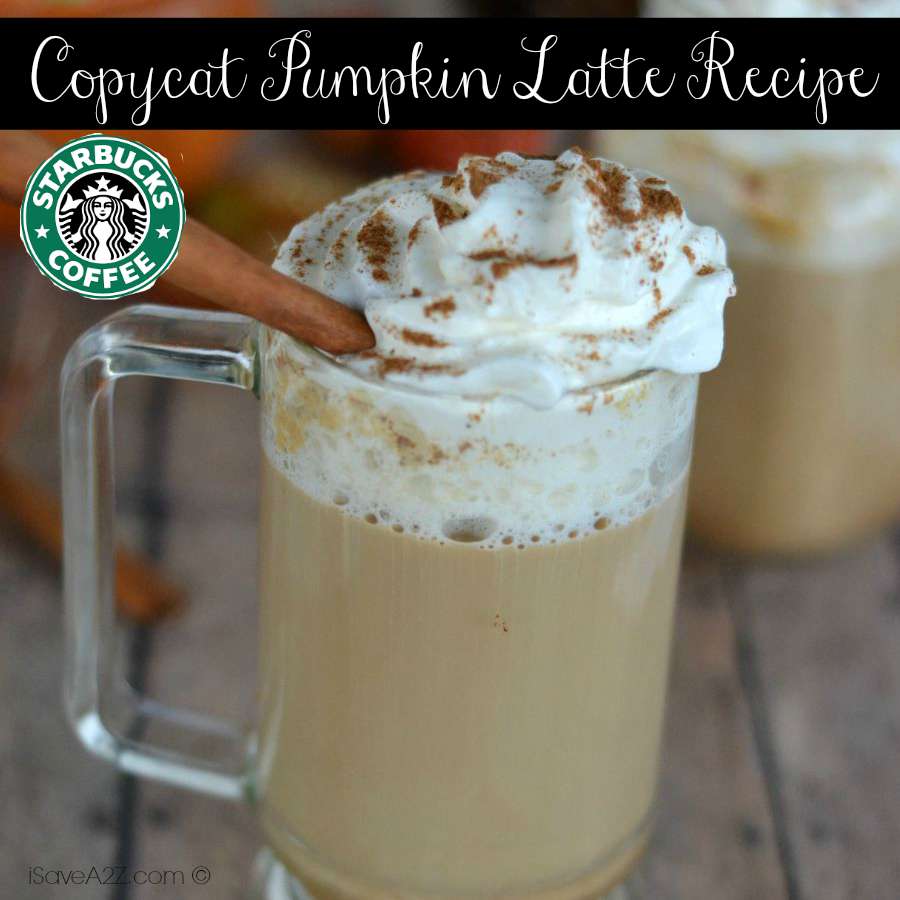 Starbucks Copycat Pumpkin Latte Recipe
Get ready!  The cooler weather will be here before you know it and it will be a perfect time to enjoy a homemade Starbucks Copycat Pumpkin Latte!  I have moved to the country where Starbucks isn't on my way to anything anymore.  It has been my mission to perfect some of my favorite drink choices so I can make them at home.  Not only will a save me a few dollars but I won't have to drive far either.  After the move I invested in a coffee & espresso combo machine.  I never realized I could get one machine to do both.  I love the milk froth too.  It's the best!  You can get super creative and make some fun coffee art if you have the time.  It does take patience though.
Speaking of crafts…  I really want to take these plain glass mugs I used for this drink and etch something cute on them.  Etching glass is super fun and easy when you own a Silhouette machine.  You should see some of our easy beginner Silhouette projects.  Now I've just got to come up with a cute or sassy morning saying for my mugs.  Any ideas??   I'm gonna have to think on that for a bit.  This sounds like a future craft article for sure.
Here's a printable recipe for our Starbucks Copycat Pumpkin Latte Recipe.  I hope you enjoy it as much as we do.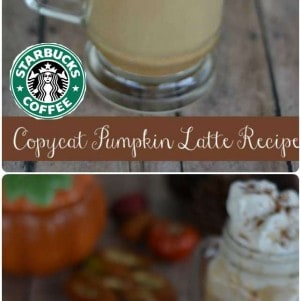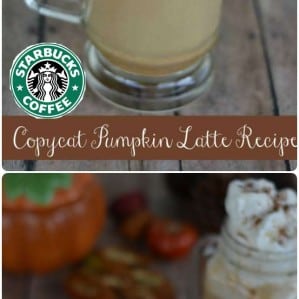 Starbucks Copycat Pumpkin Latte Recipe
Instructions
In a small sauce pan add pumpkin, sugar and vanilla. Cook over a medium heat for about 1-2 minutes until warm. Add sugar and stir until you get a nice syrup. Wisk in the milk slowly and continue to cook for another 1 minute until warm do not let it boil over.

Pour your espresso into 4 large coffee mugs. Divide the milk mixture among all 4 cups.

Top with cool whip and garnish with cinnamon.

ENJOY!
Nutrition facts are provided as a courtesy.