Starbucks Lemon Cake Copycat Recipe
Starbucks Lemon Cake Copycat Recipe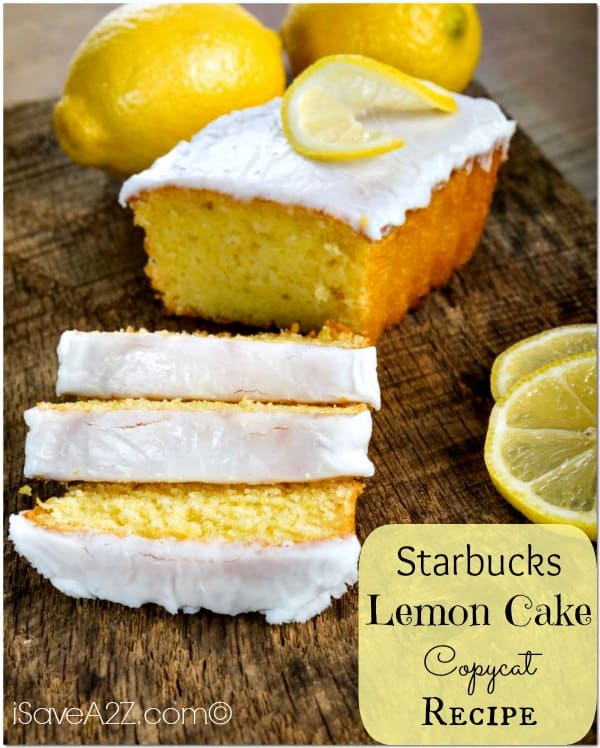 If you love going to Starbucks, like I do, then it is very likely that you also LOVE their lemon cake! This stuff is almost addictive. I normally like lemon desserts anyway, but I find myself wanting this all of the time. So….I have been on the hunt for a Starbucks Lemon Cake Copycat Recipe and I think I have found it! If you try this, you'll have to come back and let me know what you think too.  OH, and we have also perfected the Starbucks Java Chip or Double Chocolate Chip Frappuccino copycat recipe here too!  You've got to try it!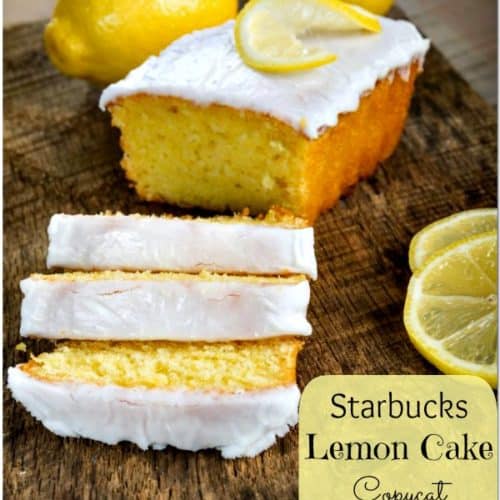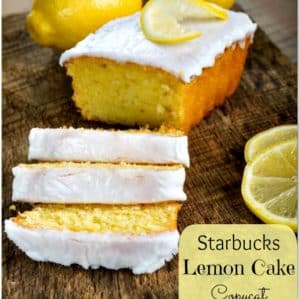 Starbucks Lemon Cake Copycat Recipe
Instructions
Preheat your oven to 350 and grease and flour a 9x5 loaf pan.

In a large bowl, combine salt, baking soda, flour and baking powder and mix well.

In a medium bowl, combine eggs, vanilla extract, lemon extract, butter, sugar and lemon juice with a mixer until well mixed.

Now, pour the wet ingredients into the dry ingredients and blend until smooth.

Add the oil and lemon zest and mix again.

Pour mixture into loaf pan and bake for 45 minutes or until a toothpick inserted in the middle comes out clean.

Towards the end of the cooking time, put your glaze ingredients in a small bowl and wisk together until blended.

Remove cake from oven, pour glaze on top and let cool.
Notes
I like my glaze to stay a little thicker so I let my cake cool slightly before I pour on the glaze.
Nutrition facts are provided as a courtesy.
I hope you enjoy this recipe as much as I did. I did have to purchase a loaf pan, like THIS ONE, because that is something my kitchen didn't have.
If you have a sweet tooth like I do, then be sure to check out all of our other yummy desserts HERE!
Enjoy!