Blueberry Zucchini Bread
Check out this neat recipe for an absolutely delicious Blueberry Zucchini Bread! If you're looking for a unique bread for any kind of occasion, then this recipe will be perfect for you! The recipe below will bring you step by step into making this Blueberry Zucchini Bread all your own, from your very own kitchen! This bread is unique because now you can incorporate zucchini into the ever loved blueberry bread, and still have it taste absolutely delicious! Try it now! If you like this recipe, you might also like some of our other great recipes! Such as our Jalapeno Cornbread, our Best Carrot Cake, or even our Copycat Raspberry Swirl Pound Cake!
If this still isn't enough recipes for you, then there's no need to worry! Check out this neat cookbook dedicated to breads of all kinds! All from regular bread to sweets breads!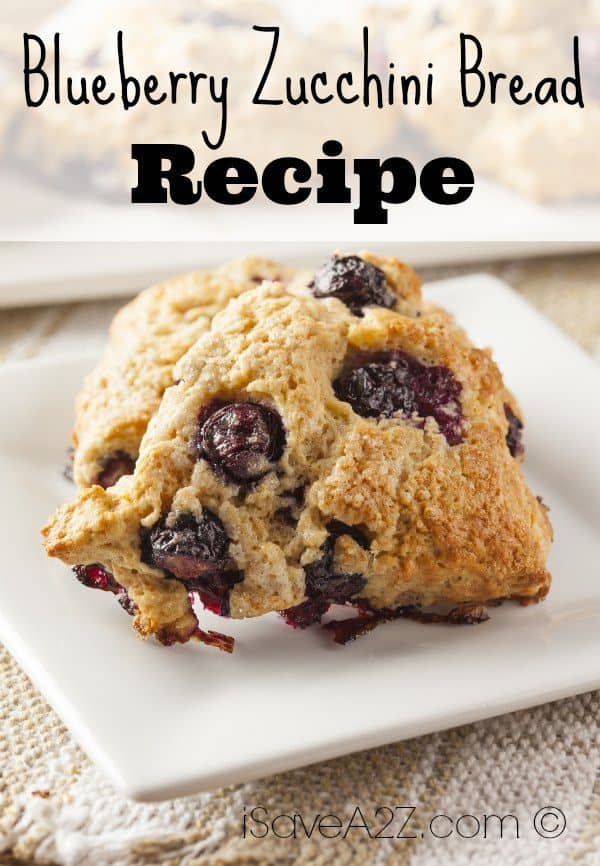 Blueberry Zucchini Bread
Instructions
Preheat your oven to 350 degrees F and lightly grease 4 mini loaf pans for later.

Take out a large bowl, and beat together your eggs, vanilla, and sugar. Fold in the zucchini here. Now you want to beat the flour, salt, baking powder, baking soda, and cinnamon together. Now gently fold in the blueberries before transferring to the prepared mini pans from earlier.

Bake these mini loaves for 50 minutes into the preheated oven, or until a knife can be inserted in the center of the loaf, and can come out clean. Let these loaves cool for about 20 minutes while still in the pans. Then you can take them out and place onto wire racks to allow them too cool.
Nutrition facts are provided as a courtesy.