Lightweight Single Nest Eno Hammock and Straps
Lightweight Single Nest Eno Hammock and Straps
I was recently sent a Lightweight Single Nest Eno Hammock with straps to try out.  First off, I couldn't believe the small package it came in.  This thing is so lightweight, it's hard to believe it's a full sized hammock.
I've always enjoyed a hammock in my backyard.  I've had one of those regular ones that come on a stand in my backyard for a year.  It's amazing how weathered and worn out they look only after one season.  I'm a bit too lazy to take the heavy thing down to store it when it's not in use too.  Not only that, but finding a place to store that bulky thing was a problem too.
I really, really like this Lightweight Single Nest Eno Hammock and Straps.  They make a Double Nest Eno Hammock that I'm already eye balling next!  There are four of us in our family and we are all fighting over this!  Another thing that is kinda hard to believe, it has a max weight of 400lbs!  I tested that max weight with a couple people in this Lightweight Single Nest Eno hammock and it really does hold it's max weight!  Unbelievable!  The single nest was a bit cramped because it's only meant for one person.
I grabbed a few photos on my youngest trying it in our front yard.  I insisted she go outside and play with her friends but she insisted on reading a book in the shade under the trees with her new hammock.  Yes, hers!  She claimed it!  Crazy kid.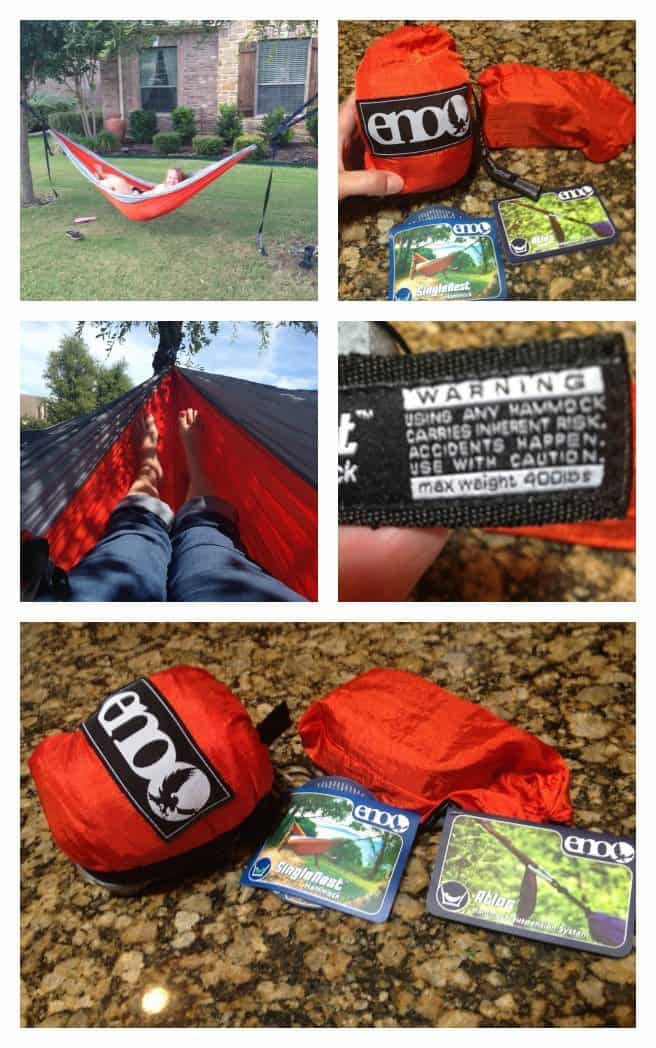 This thing would be perfect for our camping trips or hiking.  I say hiking because of the lightweight of this hammock and it's small enough to be important enough to keep in your backpack.