Ninja's and an Inexpensive Home Security Options
Disclosure:  This post has been sponsored by IZON as part of the the Mom It Forward Blogger Network. All opinions or fear of ninjas is 100% my own.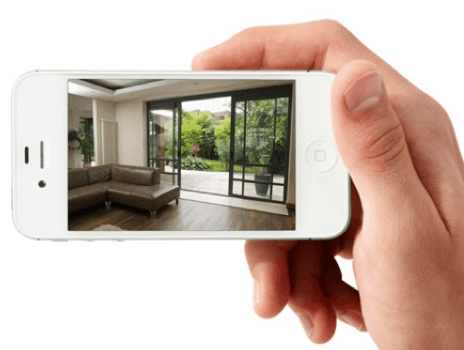 Ninja's and an Inexpensive Home Security Option
UPDATE:  Winners have been emailed!!  The contest is now CLOSED
Congrats to:
Dustin
Danielle
Sherri
Cynthia
Carrie
I'm not sure if it's just me, but I have been on the hunt for an inexpensive home security option ever since Christmas time.  I couldn't believe how many of my friends had packages stolen from their front porch.  It was shocking to hear.  Nearly unbelievable.  I, myself, just recently moved to the country.  I feel like I am in the middle of no where.  I am in the middle of no where.  Don't get me wrong, I love it.  I really love it.  I hear the sounds of the birds and the cows mooing on a daily basis.
I can't stop thinking about home security options though.  This troubled me even when I was in a neighborhood and my neighbors were close.  Even more so that I think about it now because if I were to scream, no one would hear me except the cows, birds and deer.  One day I had the Fedex driver drop a box at my door and the loud sound scared me half to death.  He kinda chuckled though because it really wasn't that loud.  It was just unexpected on my part.
My driveway is very long and my house is hidden from the street amongst a bunch of trees.  Well hidden.  Meaning, if an intruder wanted to come and kill me he could and he would probably get away with it.  Okay, so maybe that's unlikely but I want to feel secure in my home.  Just as I am sure you want to feel secure or know that your packages won't get stolen.
I've been researching a few security ideas.  I installed a driveway alarm.  It works just like a doorbell.  When a vehicle travels by it, it rings a sound in my house.  This means that before someone gets out of their vehicle I know they are here.  It's not a motion sensor either because the rabbits would set that off all night long.  It's detected by metal only.  That works for me during the day and only for someone who drives in a car down my driveway but I can tell you that if someone were to come and kill me they won't be driving down my driveway with their headlights on to tell me they are here.  I'm imaging some ninja style costume with a butcher knife coming at me.  That driveway alarm won't handle ninjas.  lol  I'm kinding.  Partly.
This brings me to my next inexpensive home security option and my personal favorite.  It's the IZON security camera.  It's a home security camera that streams video right to your phone!  If I hear anything in the middle of the night I can just look over at my phone to see the camera pointed outside.  And yes, it's got night vision too!  Night vision!!  Yeah, baby!  Go ahead ninja's,  I dare you!
Ok, in all seriousness this is pretty cool.  Ninja's may not attack but it sure does give me piece of mind and that's priceless.  Now I can see things like my teenager at home if she gets home before me.  There have been a few times that my child has made it home 5 minutes before me because I was running late.  Or what about the times you are away on vacation?  You wanted someone to check on the house to make sure it's still there.  Oh wait!  I almost forgot to tell you about the push notifications!  You can set up noise and motion alerts too.  You can set up video playbacks.  The IZON camera will store up to 100 events for you.  It's pretty darn cool.  The set up was simple too.  I just plugged it in and downloaded the app.  (which is compatible with iPhone and Android)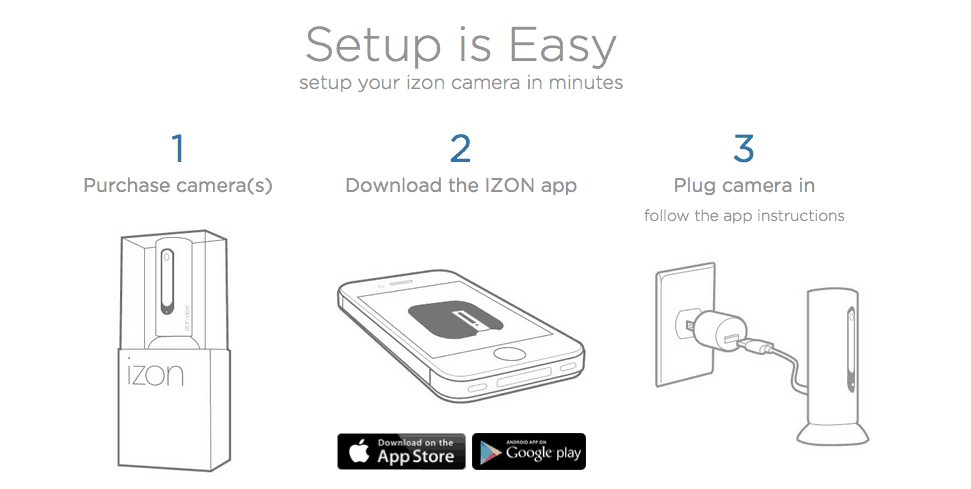 There are two different camera types.  The IZON view and the IZON 2.0.  I personally recommend the IZON view because of the night vision.  (You know, you just gotta see those ninja's coming at you…)
They can even catch the person taking cookies out of the cookie jar! Now that's funny.
I tried calling a home security company to install cameras around my house and can you believe the bill was going to be about $3000!  Three grand and that price was mainly for the labor to install cameras.  Three grand!  And the guy told me it could be as high as eight grand depending on the set up I wanted. Geez, really?!  That's a lot of money.  Crazy expensive.  Not even an option for me.  The IZON is the best value solution for DIY home security and self-monitoring.
Now here's the best part about my job. When I find something I really, truly believe in I get to work with that company to offer a big savings to my audience! That's you!
Head over here to get exclusive iSave savings off of these IZON cameras! This IZON link already has a discount coupon code attached to it so you just hit the buy button. Easy peasy. I couldn't talk about these awesome cameras without providing you with some major savings now could I?!
Note:  No subscription fees either!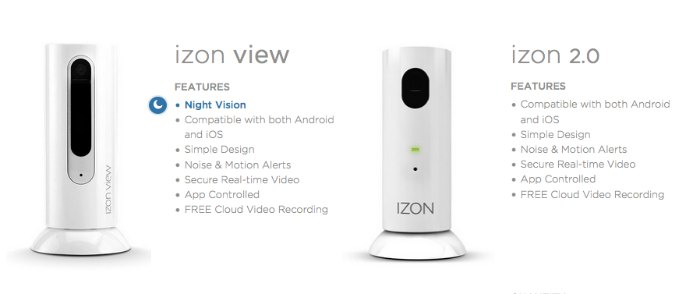 This could mean no more stolen packages for my friends and no more scary ninja dreams for me.
IZON Camera Giveaway with Five Winners!
Bonus!  I like this camera so much that I am hosting a giveaway!  FIVE lucky readers will win Two IZON 2.0 Cameras (ARV: $79.95 each for a total ARV of $159.90)!!  Who's feeling lucky?
To enter all you have to do is head over to the IZON website  to view the IZON cameras.  Come back and leave a message telling me why you feel you need this security option and which camera you like the best?  I will randomly choose one winner from the list of comments on this blog post.
Contest ends on February 19th, 2015 at 11:59 pm CST.  US only.
Be sure to support IZON by liking and following them on social media:
Here are some possible options for this camera:
Baby monitor
Pet monitor
Home surveillance monitor
Small Business surveillance monitor
Good Luck!