Pumpkin Spiced Butter Coffee Recipe
Pumpkin Spiced Butter Coffee Recipe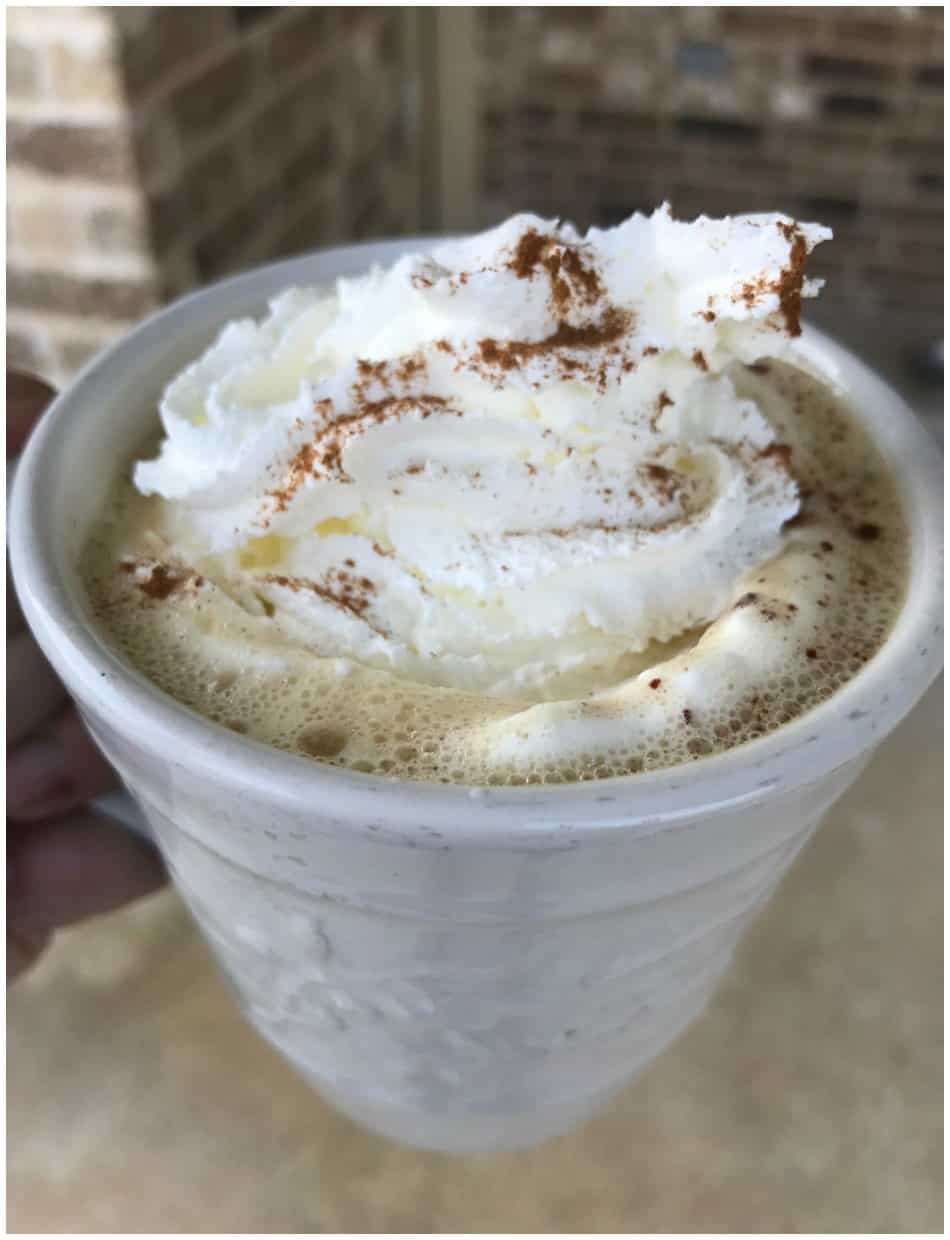 Wait-what?! Butter coffee? YES! Butter coffee!!! When Community® Coffee reached out to me to make a recipe, I immediately knew which recipe I wanted to make.
We've all heard the hype about butter coffee (aka Bulletproof coffee) and all of its benefits. But have you actually tried it yet? I drink butter coffee once a day. It helps me increase my fat intake on the Ketogenic diet that I am dedicated to. I'm down 3 sizes so far! Halleluja!  Butter coffee is a delicious way to increase your fat intake.  Keto dieters know this struggle all too well.
You don't have to make a plain old butter coffee, you can spice it up with the seasons too! This morning there was a rare crisp, cool feeling in the air which immediately had me thinking about pumpkin season. Gosh, I love pumpkin lattes. I don't want all the sugar, but I do love me some pumpkin!
The cooler weather inspired me to make my first pumpkin spiced butter coffee for breakfast this morning! It was creamy, smooth and delicious! Absolutely dreamy! I also took about 10 minutes out of my day to enjoy the weather on my back yard patio as I sipped this cup of Heaven too. Best morning ever!
Let me tell you how to make a pumpkin spiced butter coffee for yourself. I start with a good brand of coffee. Community® Coffee is my go to choice. In fact, I'm trying to remember how I got turned on to Community® Coffee. I'm not the person who frequents local coffee shops. I've been making my own coffee at home for ages. I remember tasting it at a business of some sort. Maybe it was a car dealership? I can't remember but what I do remember is that I wanted that brand of coffee so I can make it at home! You know coffee is amazing when you are asking people what brand they are serving. This was a long time ago. I don't even think those handy K-cups were even a thing yet. In fact, I'm sure they weren't. I'm just so darned happy I can purchase this at my local grocery store because a really smooth spiced pumpkin butter coffee starts with a smooth blend of coffee!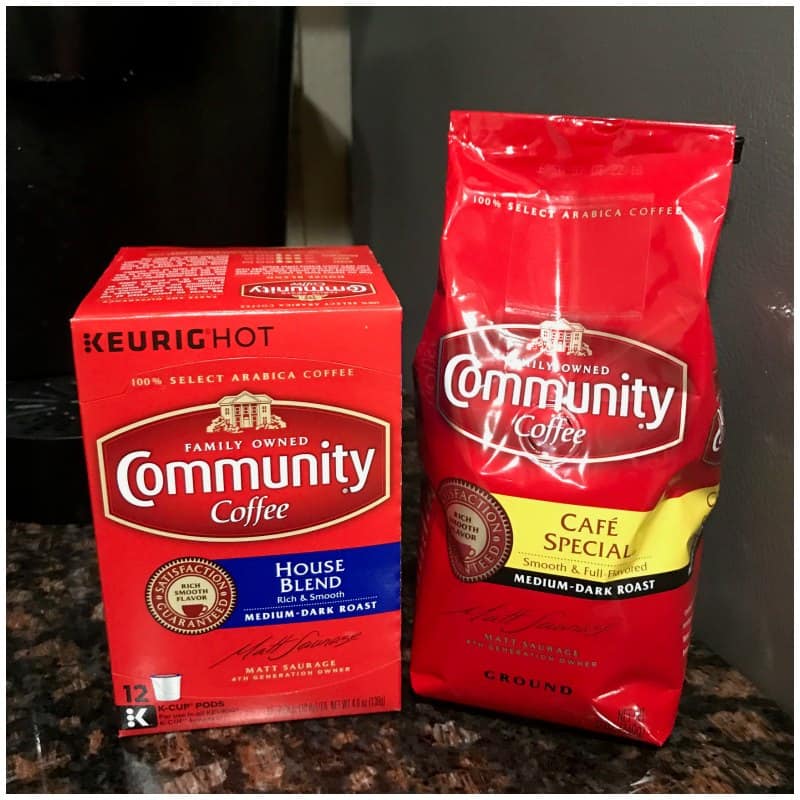 In fact, I was able to snag this coupon that is redeemable at HEB: $3.00 off any TWO (2) Bags or K-Cup® Boxes of Community® Coffee
TIP:  They put a limit on coupons but you can print this coupon TWICE for extra savings!!!  Grab the coupon before it runs out!
It's time to stock up on my favorite coffee!
Pumpkin Spiced Butter Coffee Recipe Ingredients
8oz Hot Community® Coffee (blend of your choice)
1 tablespoon butter
1 tablespoon coconut oil (or MCT oil if you prefer)
Optional: 1 or 2 Stevia drops for added sweetness
Optional: Sprinkle of Cinnamon or Pumpkin Pie Spice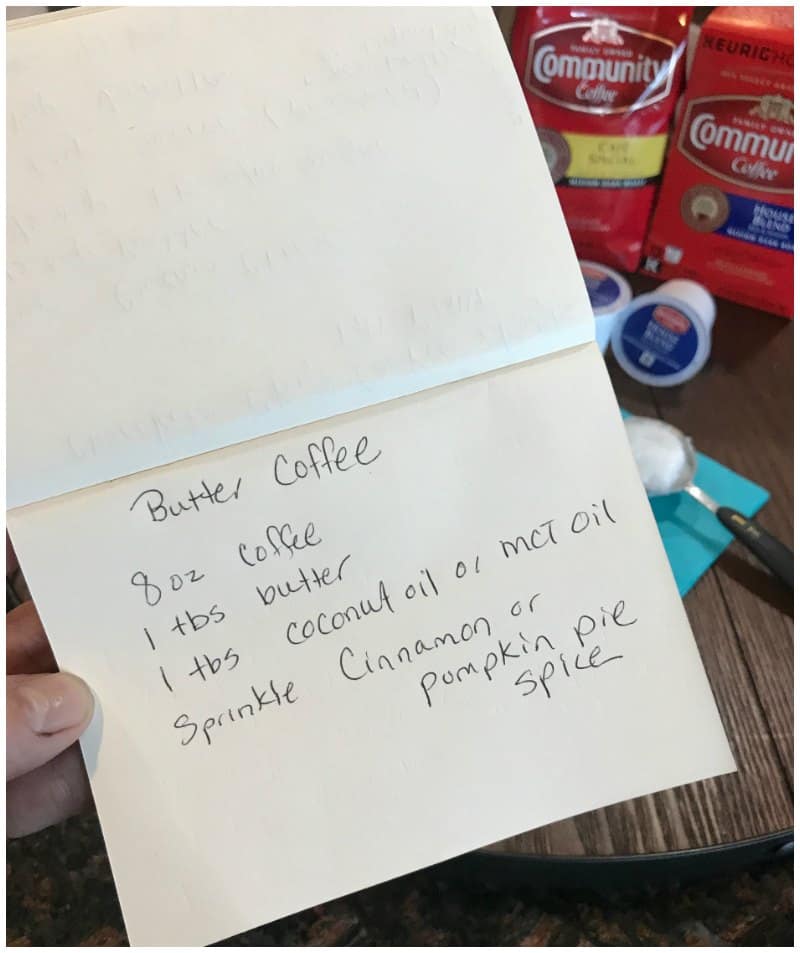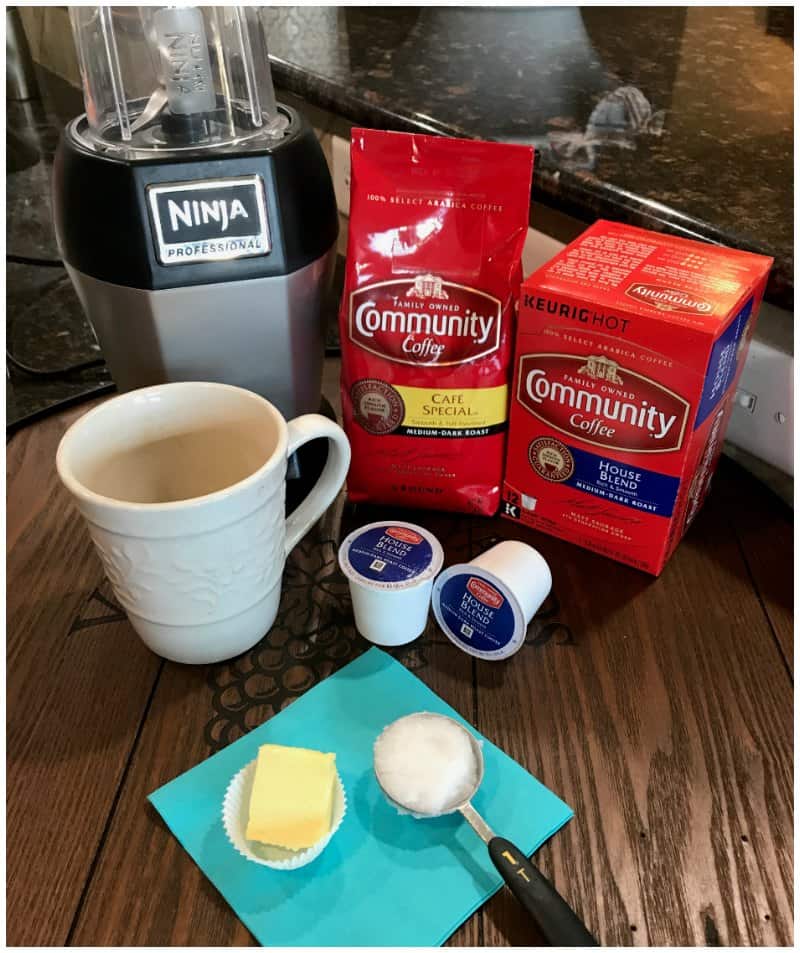 Pumpkin Spiced Butter Coffee Recipe Instructions
Add a tablespoon of butter, a tablespoon of coconut oil (or MCT oil), the sweetener, and the spices in a blender.
Now make a cup of your favorite hot coffee.
Add the hot cup of coffee in the blender. Make sure the lid is secure. Blend it on high for a few seconds until all the ingredients are fully combined. BEFORE you open the lid to the blender, be sure to allow the pressure to settle a bit. You don't want to open it right away and have hot liquid splatter out all over the place or all over you! That could be painful! Mixing it with a spoon won't work either. You must blend it.
Enjoy a delicious cup of smooth coffee that's full of healthy fats.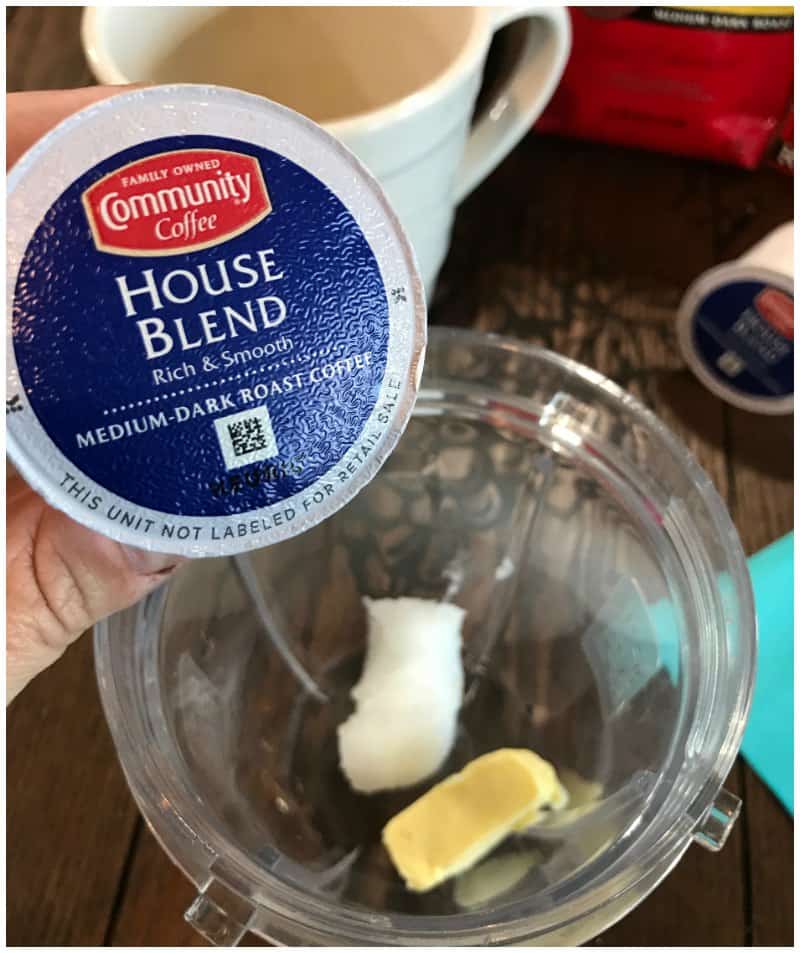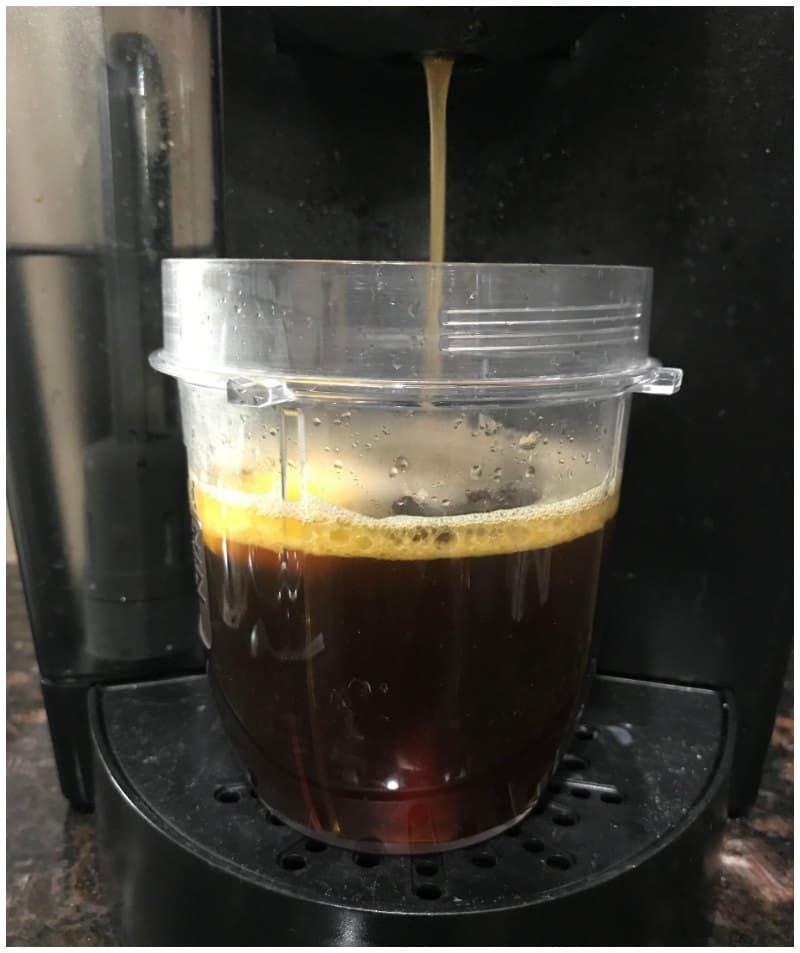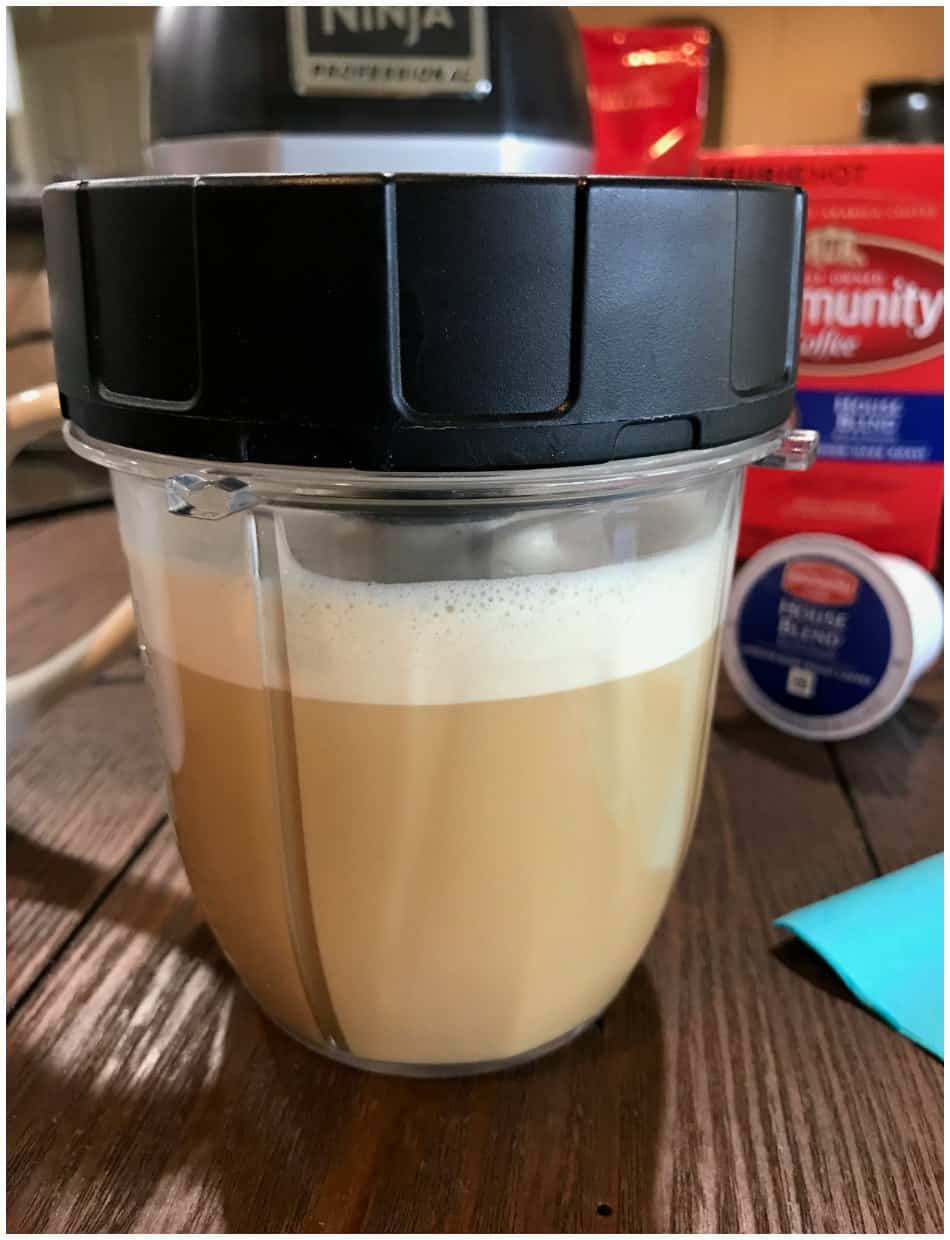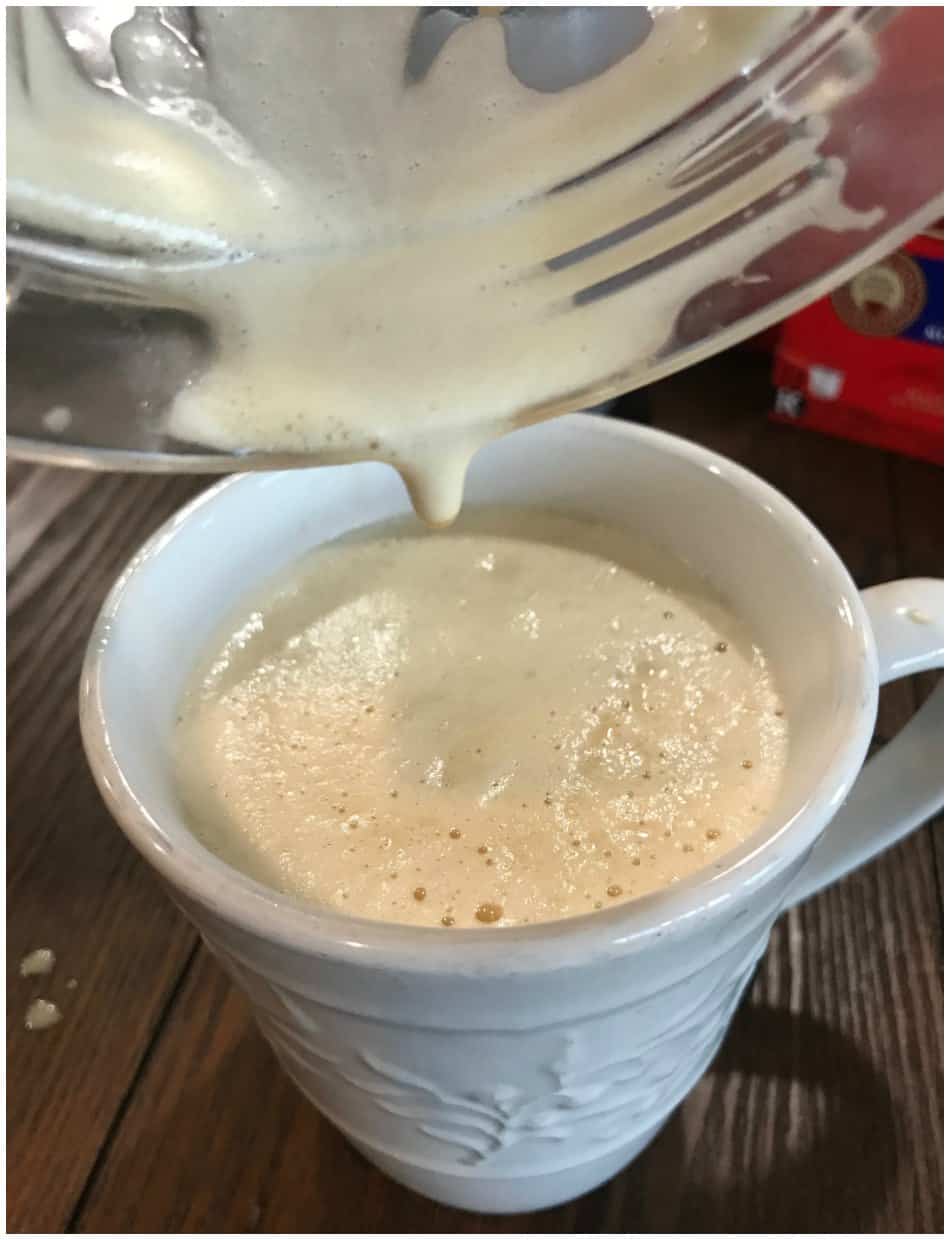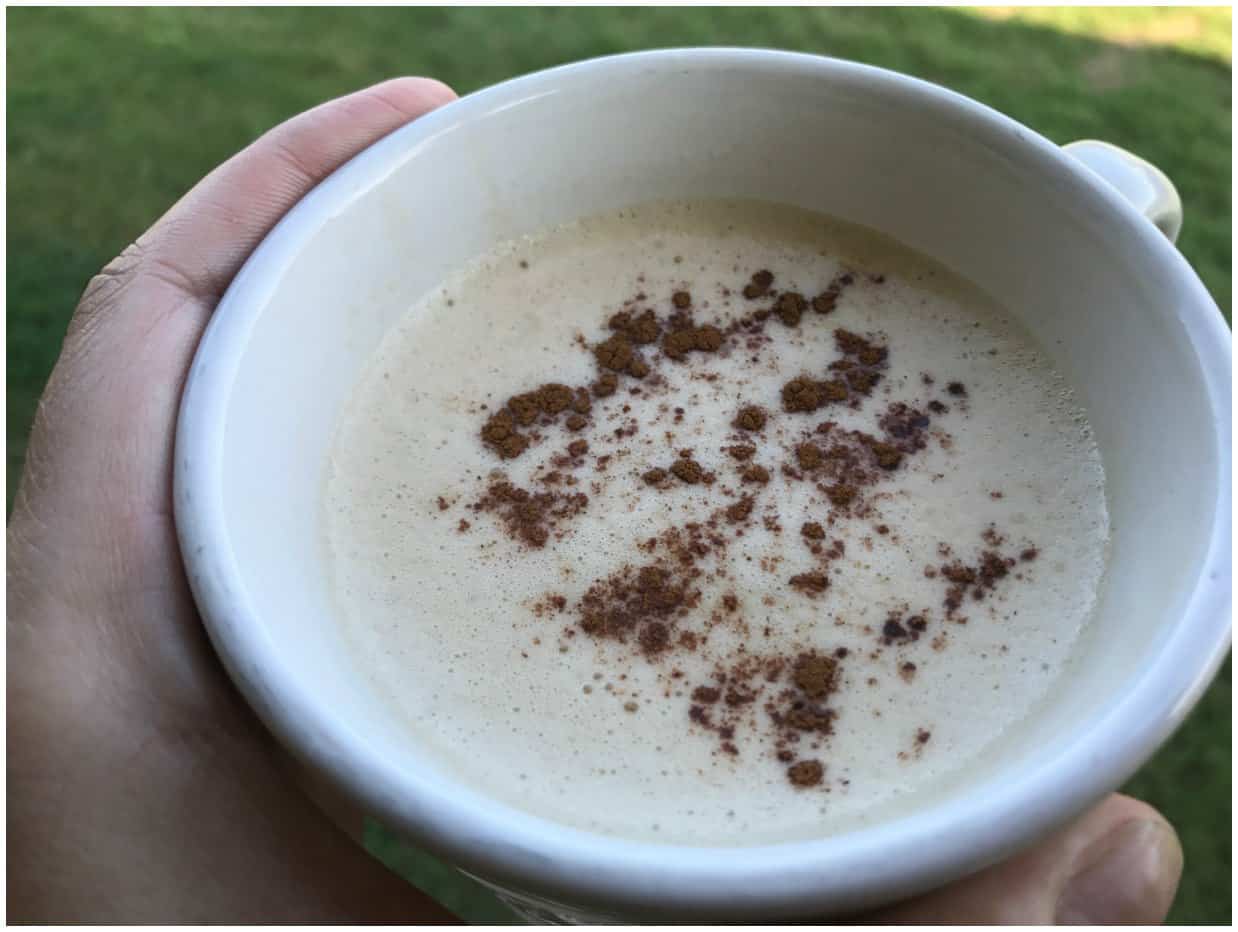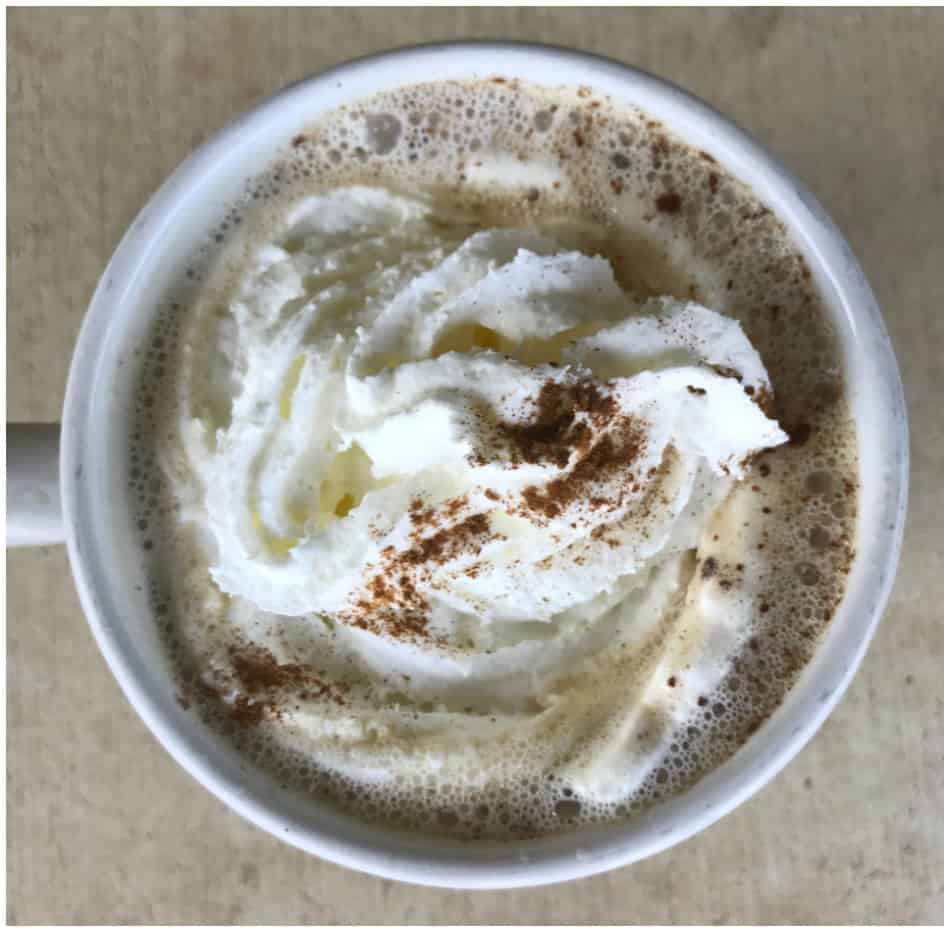 If you are interested in learning more about the Ketogenic way of eating I highly suggest you read this article:  Simple Way to Start the Ketogenic Diet