Cranberry Apple Acorn Squash

Cranberry Apple Acorn Squash
Check out our neat recipe for our great Cranberry Apple Acorn Squash! If you have been looking for some nice squash related recipes, then you are in luck! The recipe below will bring you through all of the steps that you will need to take in order to make this fantastic Cranberry Apple Acorn Squash! If you're looking for other squash recipes, then be sure to check out our Copycat Panera Autumn Squash Soup, our Yellow Squash Casserole, or even our Butternut Squash Lasagna!
If this just isn't enough squash recipes for you, then there is no need to worry! You should be sure to check out this neat Squash Cookbook! It's filled with all the recipes you could need for using squash! With this cookbook, whenever you are in the need, or have a craving for squash, you won't be stuck trying to find a unique recipe for you to make for you and your family!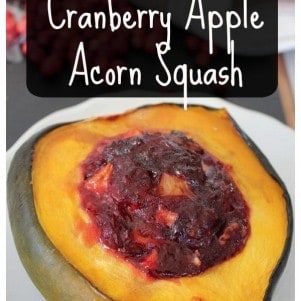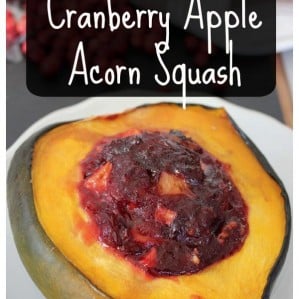 Cranberry Apple Acorn Squash
Instructions
Preheat oven to 375.

Core peal and chop apples.

Cut squash in half and remove seeds.

Add a small amount of water (1/8" - 1/4") to a shallow baking dish and place squash cut side down in pan.

Bake for 30-40 minutes.

Add cranberries, apple cider, cinnamon, brown sugar and nutmeg to a medium pan over low heat.

Cover and cook until cranberries begin to pop and break down.

Mix cornstarch with 1 tablespoon warm water and stir to make a slurry.

Add slurry to cranberry mixture and stir until thickened.

Add apples and pecans and stir to combine.

Remove from heat.

Remove the acorn squash from the oven,

Drain water and return squash to pan cut side up.

Fill with the apple cranberry mixture and bake another 30 minutes.
Nutrition facts are provided as a courtesy.