Yellow Squash Casserole
Come check out yet another one of our amazing recipes, this one being a great recipe for a Yellow Squash Casserole! If you're looking for a nice main dish that isn't too unhealthy for you, then this recipe should be perfect for you! The recipe below will be sure to take you through step by step into making this absolutely amazing Yellow Squash Casserole! If you're looking for some similar recipes, why not try our Butternut Squash Lasagna?
If this isn't enough for you, then there is no need to worry! Check out this neat Squash Cookbook! Filled with all the recipes you could need for using squash!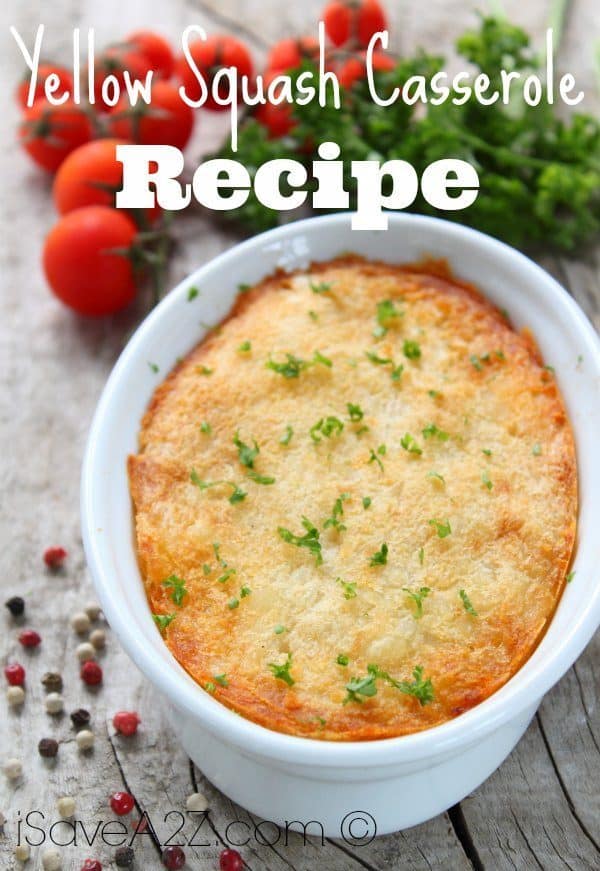 Yellow Squash Casserole
Ingredients
Instructions
Preheat your oven to 400 degreed F

Now place your squash and onion into a large skillet, and put it over a medium heat. Be sure to pour in a small amount of water. Cover this, and cook it until the squash is tender. It will take about 5 minutes. Drain well afterwards, and place it into a larger bowl.

Now in a medium sized bowl, mix together your cracker crumbs and your cheese. Stir in half of this mixture into the cooked squash and onions. In a smaller bowl, mix together your milk and eggs before adding to the squash mixture. Now stir in 1/4 cup of melted butter, and season it with salt and pepper. Spread this into a 9 x 13 inch baking dish. Before putting this in the oven, sprinkle the remaining cracker mixture on top and dot with 2 tablespoons of butter.

Bake the casserole into the preheated oven for about 25 minutes, or until it is lightly browned.
Nutrition facts are provided as a courtesy.