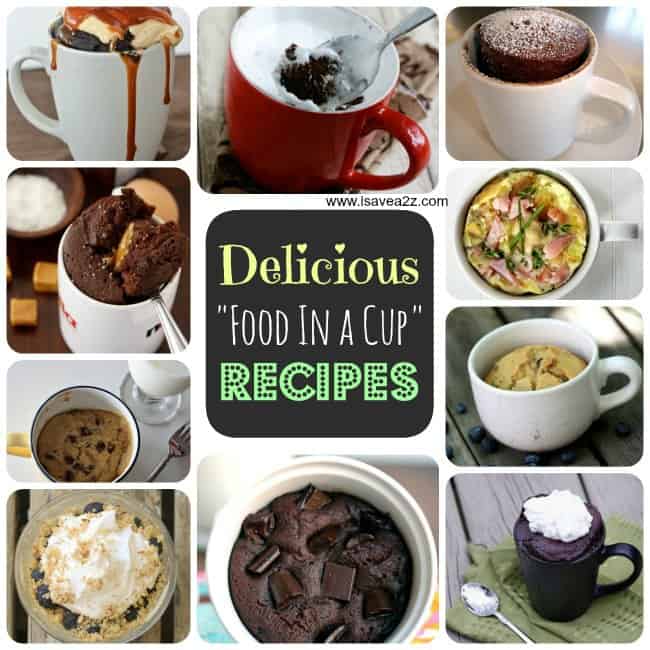 Source:  Foodista
Microwave Chocolate Cake in a Mug Recipe
This Microwave Chocolate Cake in a Mug Recipe is a must try!  Get the kids to make it!  They love it!  The hardest part about this recipe is the cleanup.
This is the most dangerous hocolate cake in a mug recipe in the world, don't you think? Because now we are all only 5 minutes away from chocolate cake at any time of the day or night!  It's light, fluffy and out of this world good!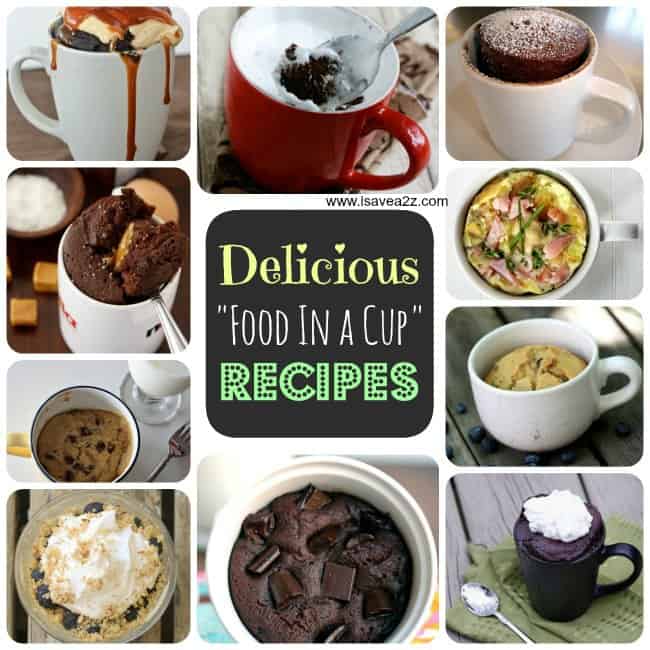 Ingredients
4

tbsp.

flour

4

tbsp.

sugar

2

tbsp.

cocoa

1

egg

3

tbsp.

milk

3

tbsp.

oil

A small splash of vanilla extract

1

large coffee mug

3

tablespoons

chocolate chips

optional
Instructions
Add dry ingredients to mug, and mix well.

Add the egg and mix thoroughly.

Pour in the milk and oil and mix well.

Add the chocolate chips (if using) and vanilla extract, and mix again.

Put your mug in the microwave and cook for 3 minutes at 1000 watts (high).

The cake will rise over the top of the mug, but don't be alarmed! Allow to cool a little, and turn it over onto a plate if desired.
Here are a few other "microwave in a mug" recipes that are worth mentioning!  Give them a try!  You will be glad you did!
Microwave Brownie in a cup Recipe
Source:  No. 2 Pencil
Brownie in a cup recipe can be found here.
Chocolate Peanut Butter in a Mug Cake
Source:  Yammies Noshery
Grab the Chocolate Peanut Butter Mug Cake recipe here.
Nutella in a Mug Cake
Source:  LiveLovePasta.com
Grab the Nutella in a Mug Cake Recipe here.
Cheesecake in a Mug
Source:  TheLighterSide.com
Grab the Cheesecake in a Mug Recipe here.
Cookie in a Mug
Source:  No. 2 Pencil
Grab the Cookie in a mug recipe here.
Chocolate and Salted Caramel in a Mug Cake
Source:  Babble
Head over here to get the Chocolate Salted Caramel in a mug recipe.
Chocolate Fluffernutter in a Mug Cake
Source:  Babble
Could there be anything more delicious than the Chocolate Fluffernutter in a mug recipe?!!  Nope, I don't think so!
Coffee Cup Quiche
Image by Bill Hogan/Chicago Tribune/MCT
If you are looking for an easy microwave breakfast idea, this one is a must try.  Grab this recipe here.
Blueberry Muffin in a Cup
Source:  ivorypomegranate.com
This is a great recipe if you are trying to find a lighter breakfast idea or maybe just a healthier snack idea.  Grab the blueberry muffin in a cup recipe here.
Healthy Muffin in a Cup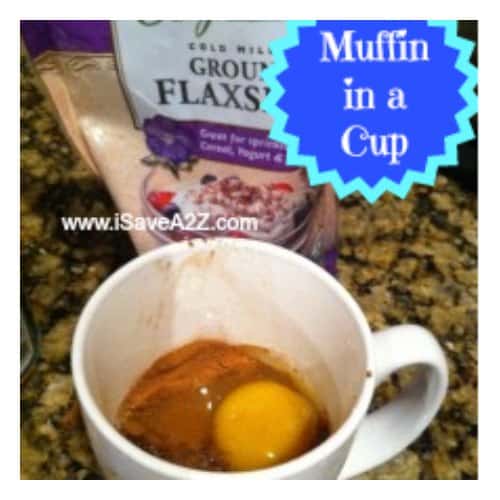 And last but certainly not least, let's not forget about our very own Healthy Muffin in a cup recipe!  This recipe is made with nothing but healthy ingredients and sure to fit in with your diet plan!