Easy Sugar Cookie Bars Recipe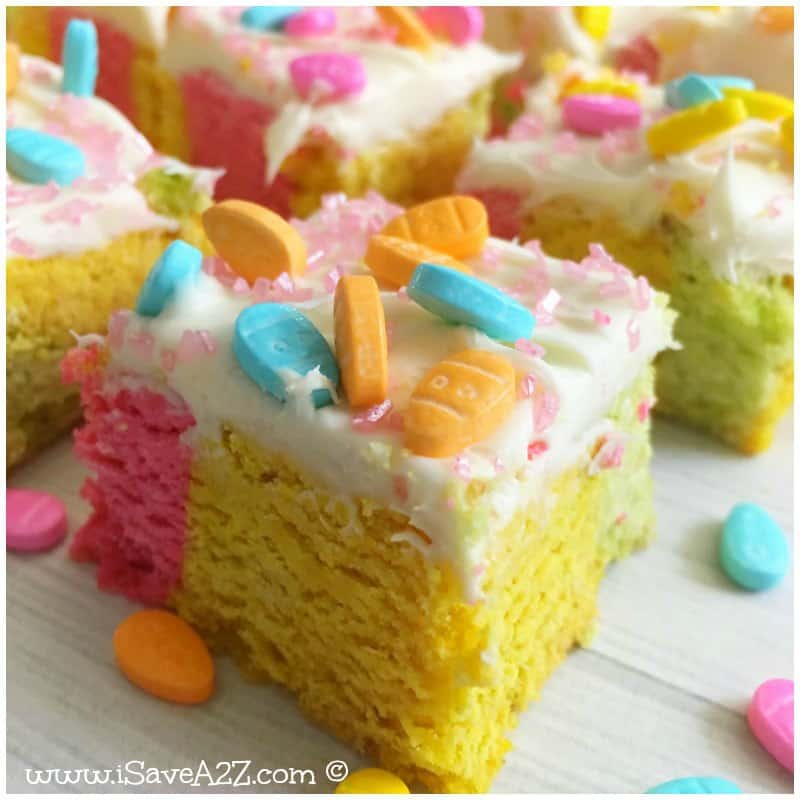 Just look at how cute these are!  This is a easy Sugar Cookie Bars Recipe that you have got to try!!!  Who knew a little color would make such a popular dessert idea!  We decorated these up for Easter but honestly, you could add any theme or any colors you want to make it your own.  Imagine these for a baby shower or a birthday with the colors of your theme!  The possibilities are endless really!
Grab the printable version of this recipe at the very bottom of this post.
Easy Sugar Cookie Bars Recipe Ingredients
2 1/2 cups all purpose flour
1 1/2 teaspoons baking powder

1/2 teaspoon salt

10 tablespoons softened butter, unsalted

1 cup sugar

1 egg and 1 egg white

1 tablespoon vanilla extract

16oz vanilla frosting

Festive Easter sprinkles (or your party theme)
Easy Sugar Cookie Bars Recipe Instructions
1. Preheat your oven to 350° and grease a 8 inch square baking pan with butter or non stick cooking spray
2. In a large mixing bowl, combine your butter and sugar and beat until light and fluffy (2-3 minutes)
3. Now mix your eggs and vanilla extract
4. Then mix in your flour, baking powder, and salt until you have a thick dough (dough might seems crumbly at first, keep mixing)
5. Separate your dough into three bowls, add a few drops of food coloring to color each one a different color, and mix well
6. Break off colored pieces of your cookie dough and press into the bottom of your baking pan
7.  Bake for 20 to 25 minutes and let cool
8. Frost your bars with your vanilla frosting and top with festive sprinkles
TIP:  Be sure to use the gel food coloring so it doesn't water down the dough.
Here are a few photos of the process: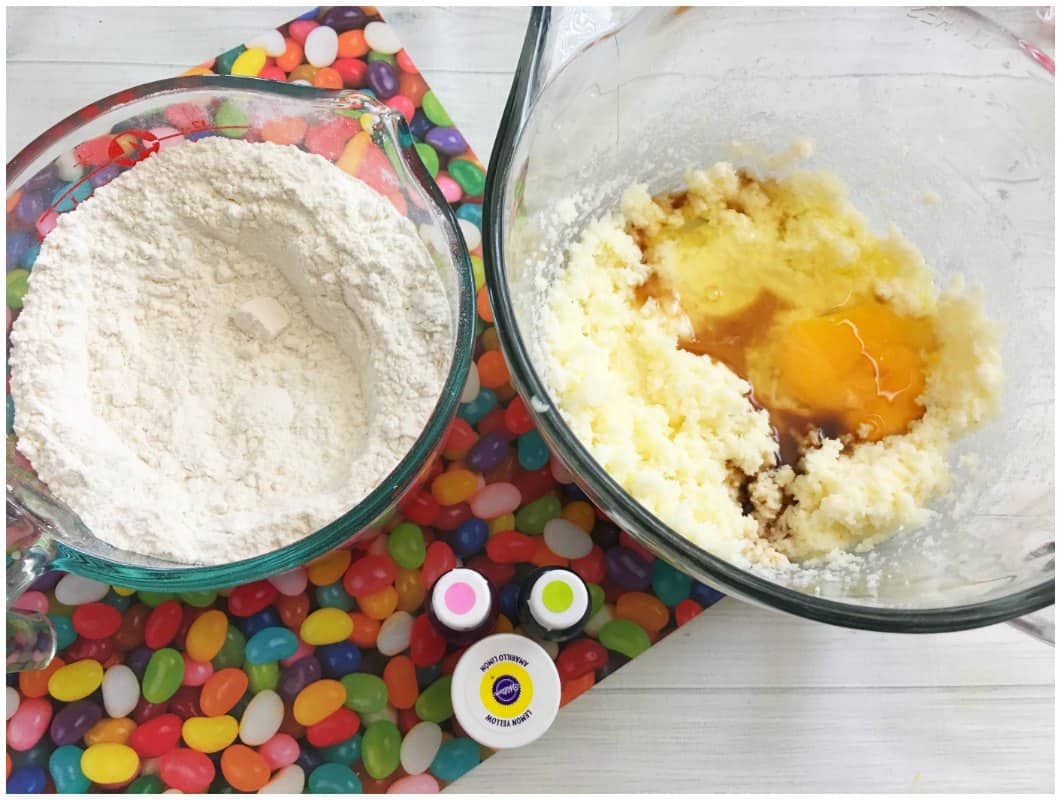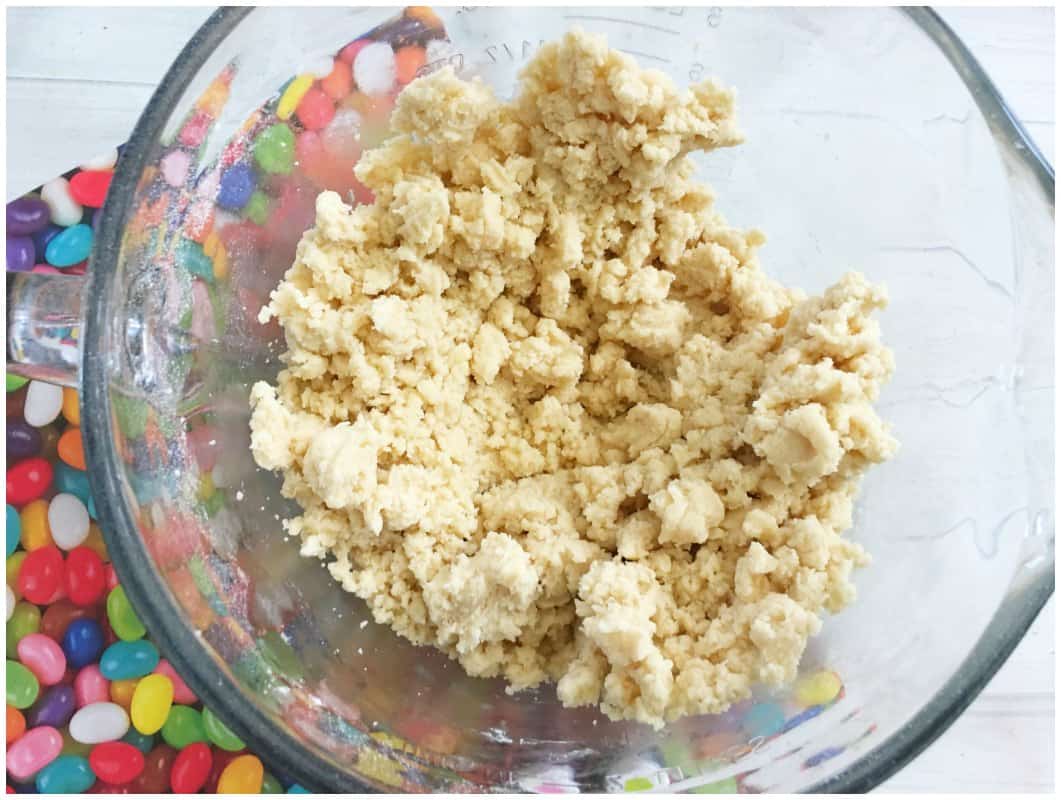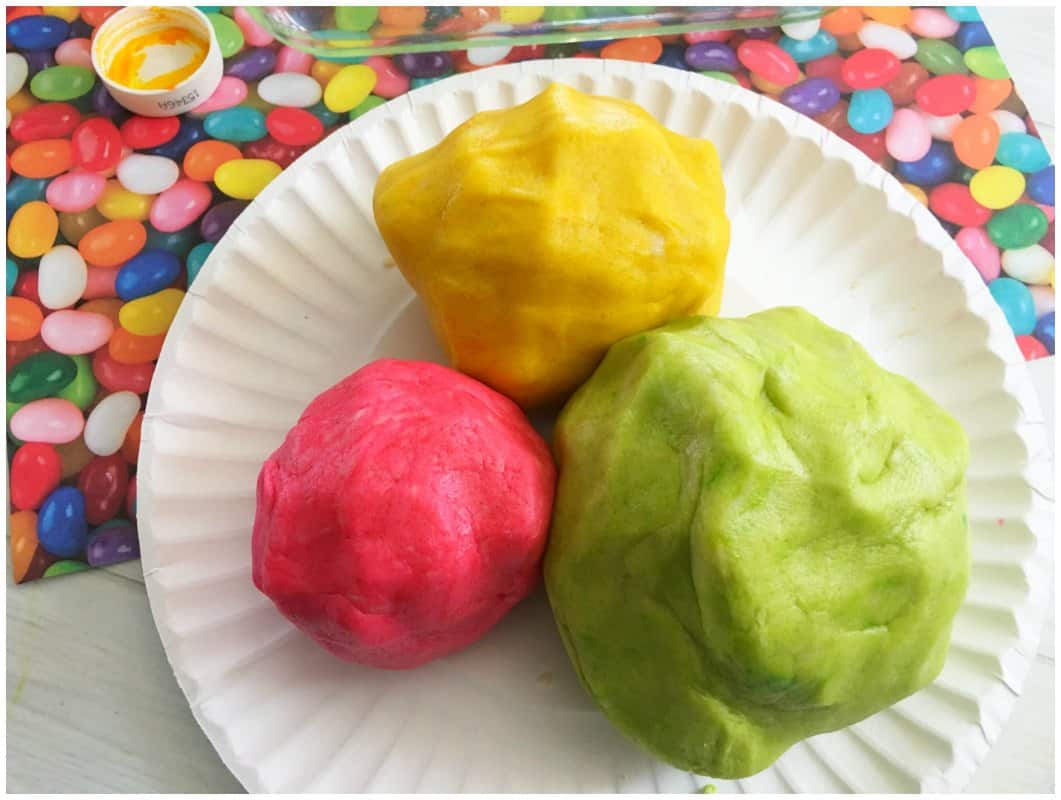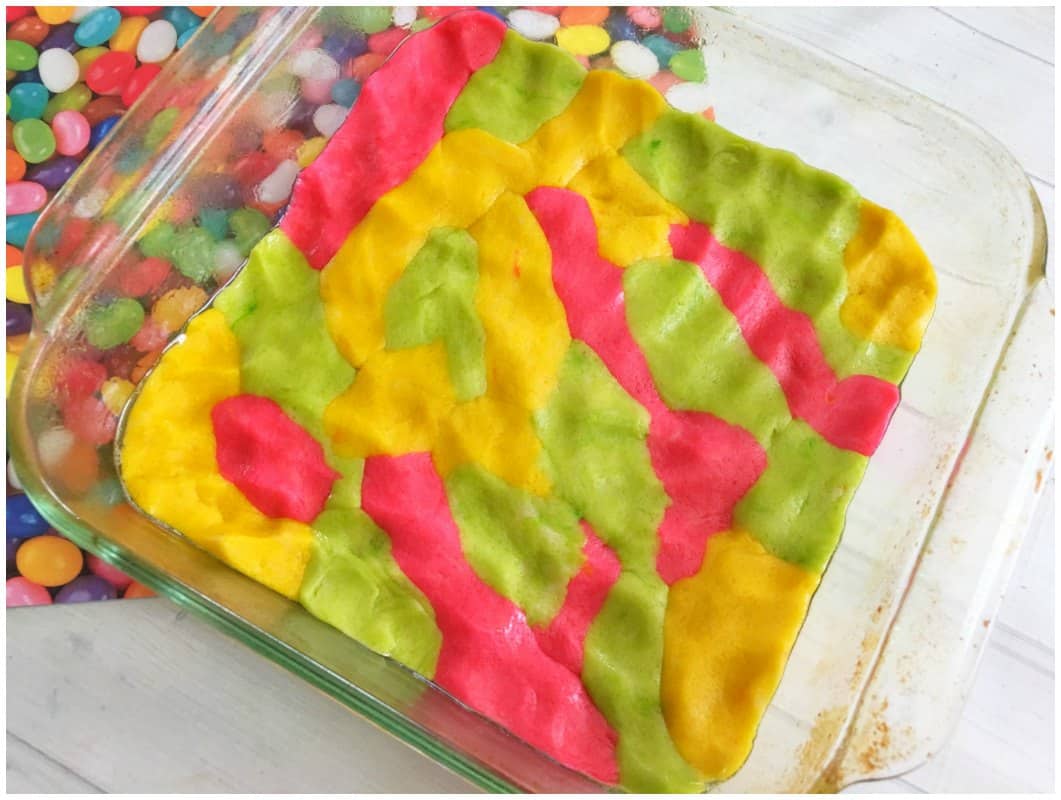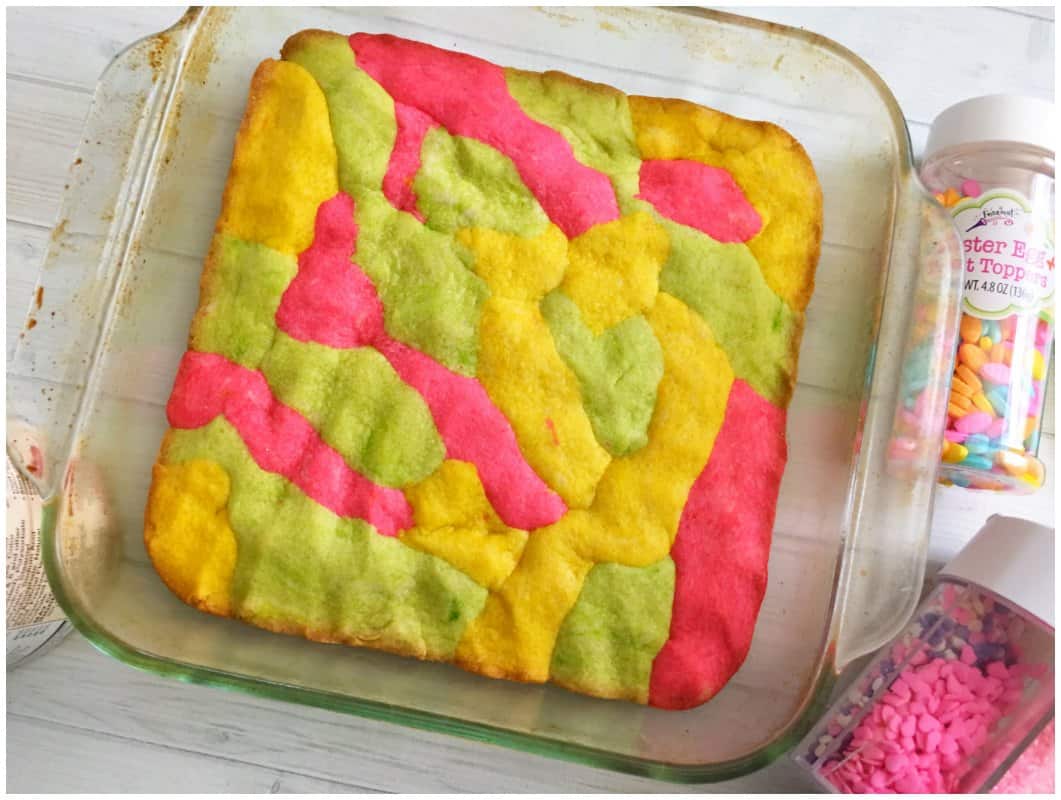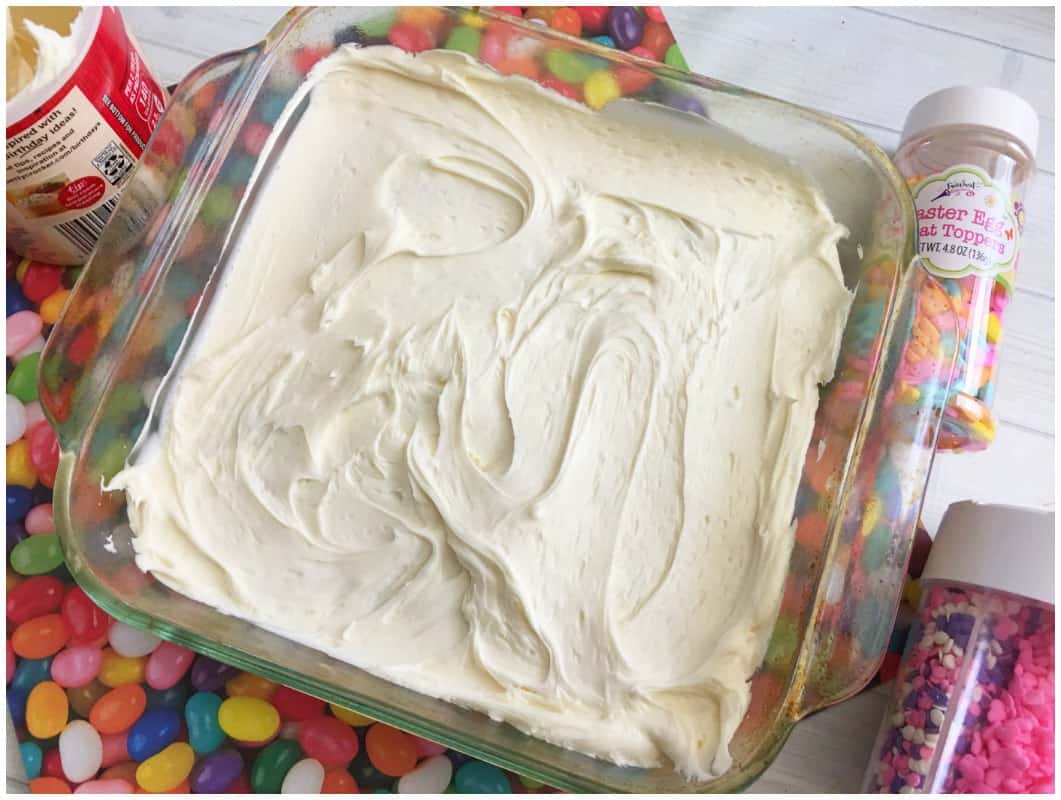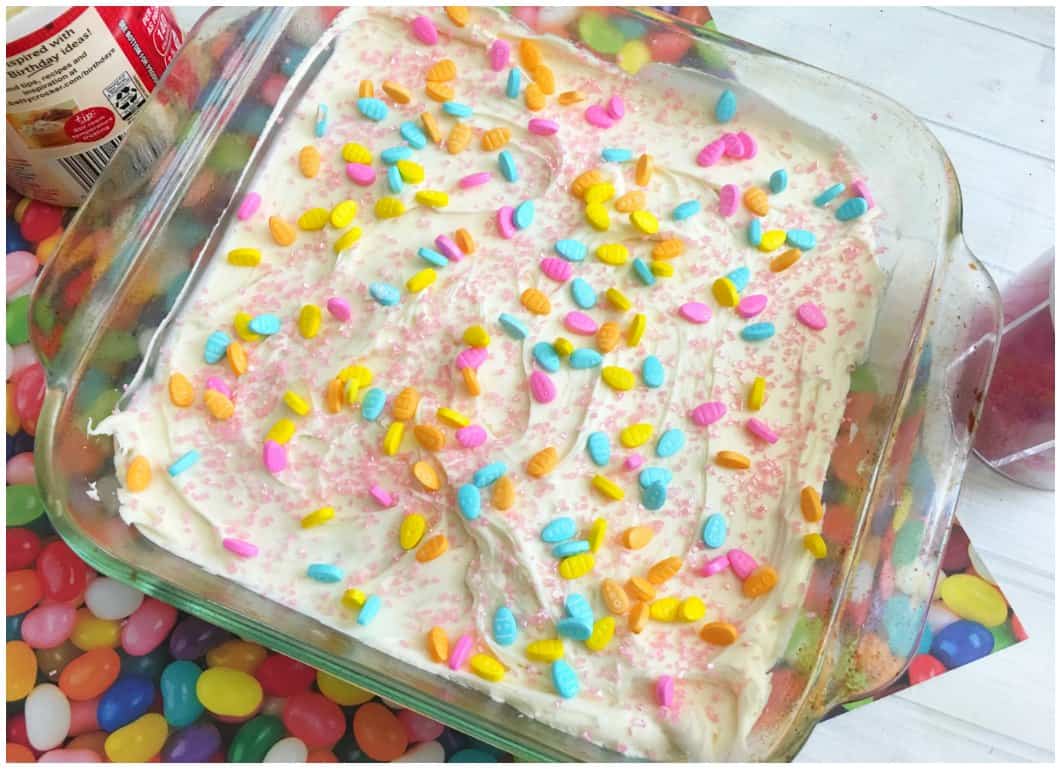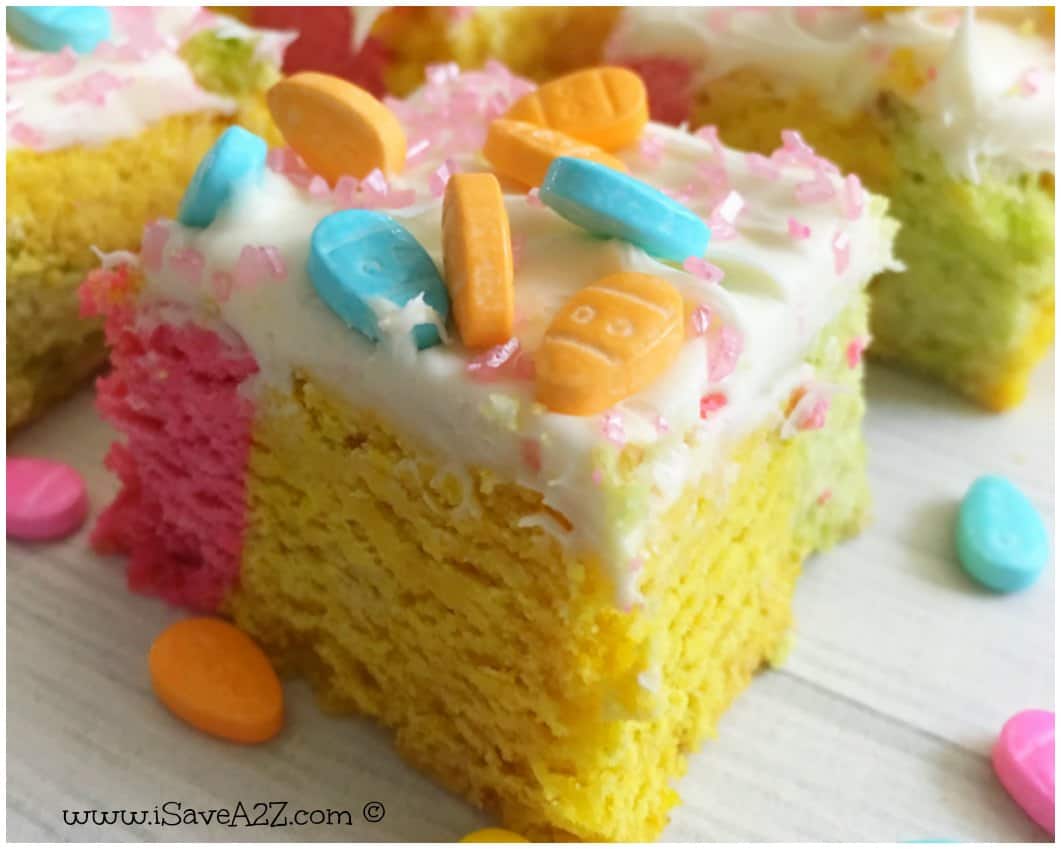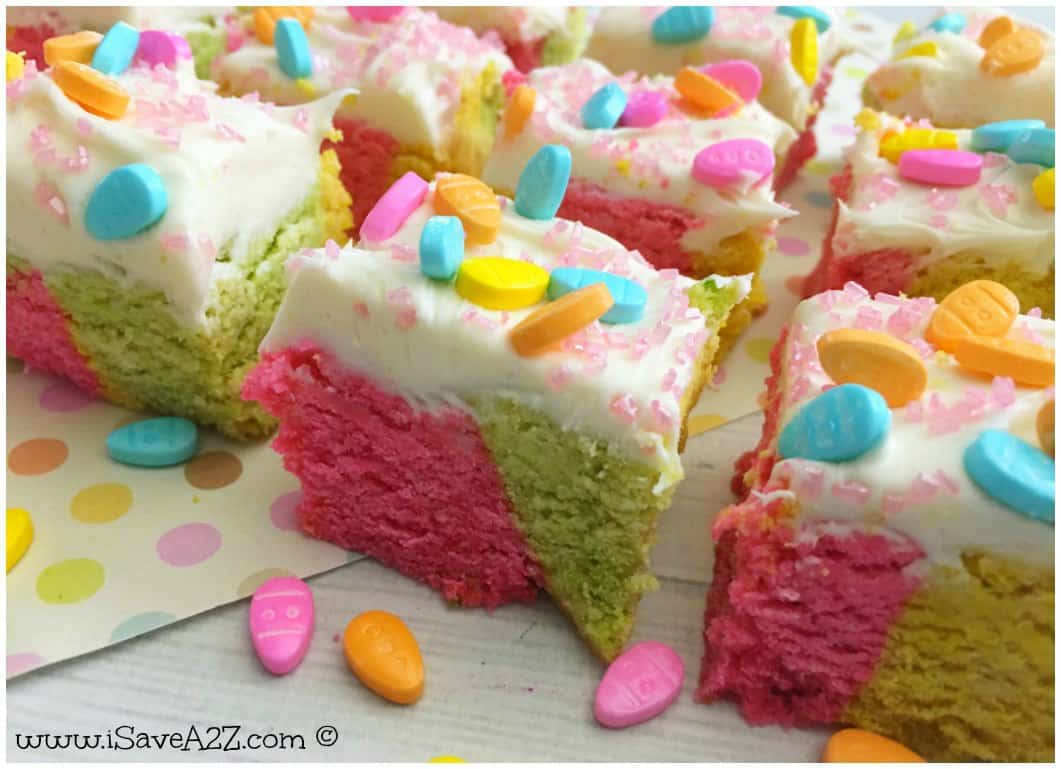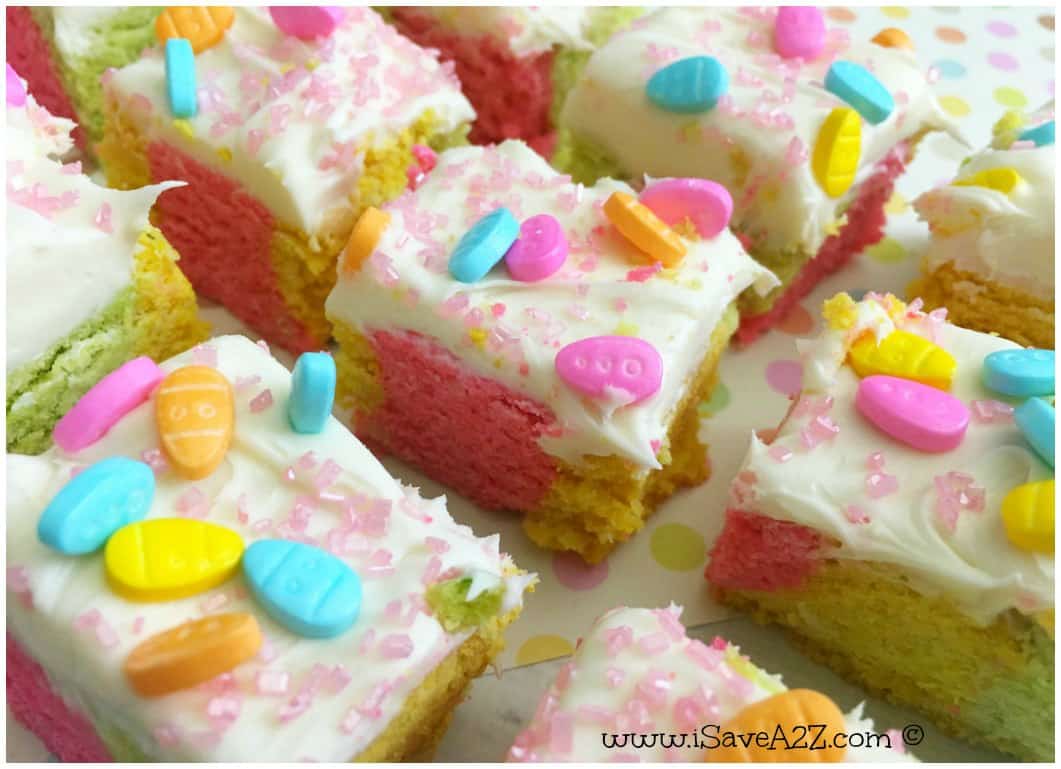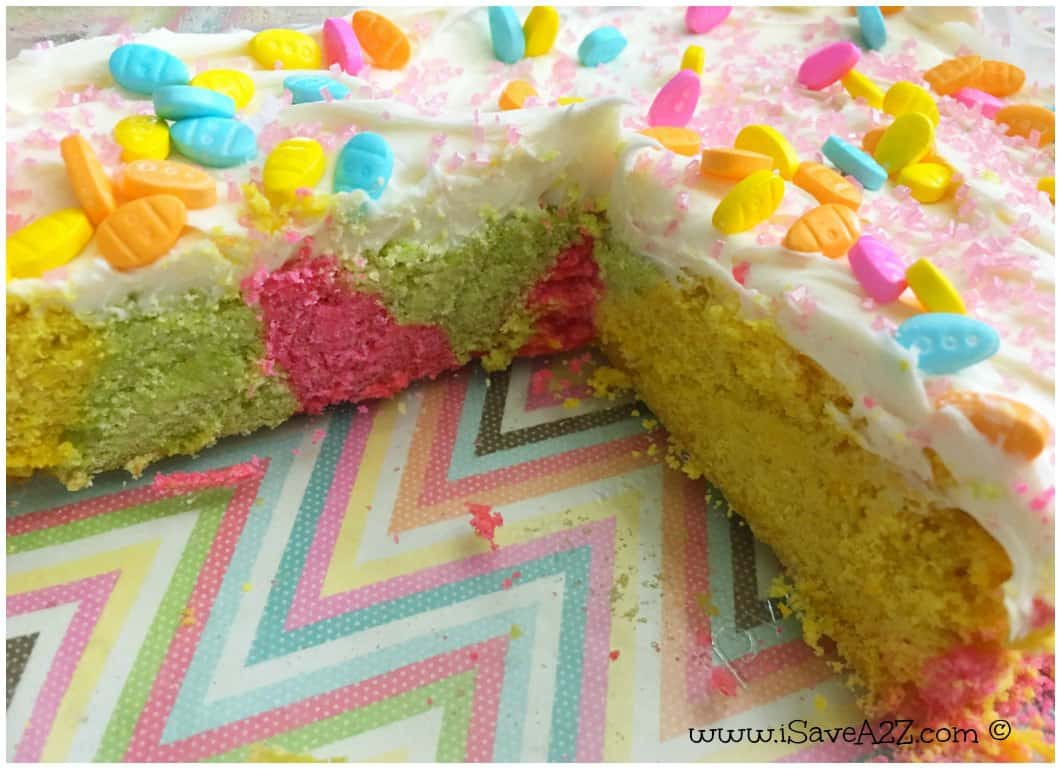 Feel free to Pin It on Pinterest for later!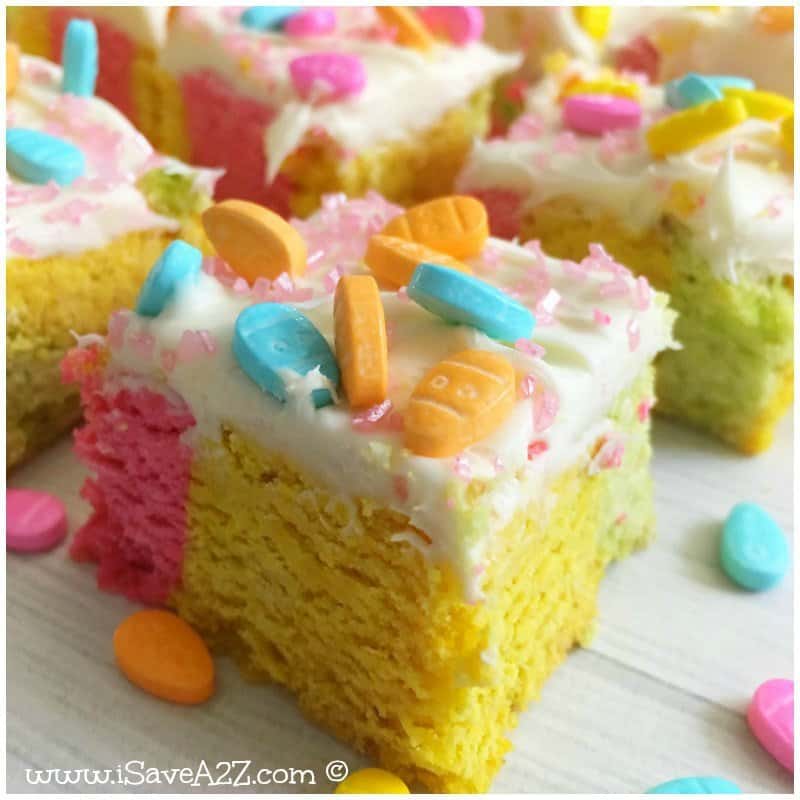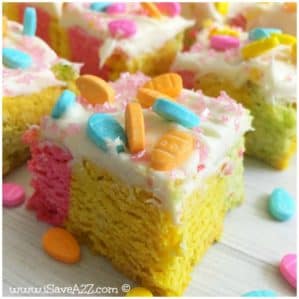 Easy Sugar Cookie Bars Recipe
Instructions
Preheat your oven to 350° and grease a 9x13" baking pan with butter

In a large mixing bowl, combine your butter and sugar and beat until light and fluffy (2-3 minutes)

Now mix your eggs and vanilla extract

Then mix in your flour, baking powder, and salt until you have a thick dough (dough might seems crumbly at first, keep mixing)

Separate your dough into three bowls, add a few drops of food coloring to color each one a different color, and mix well

Break off colored pieces of your cookie dough and press into the bottom of your baking pan

Bake for 20 to 25 minutes and let cool

Frost your bars with your vanilla frosting and top with festive sprinkles