Easy Pressure Cooker BBQ Wings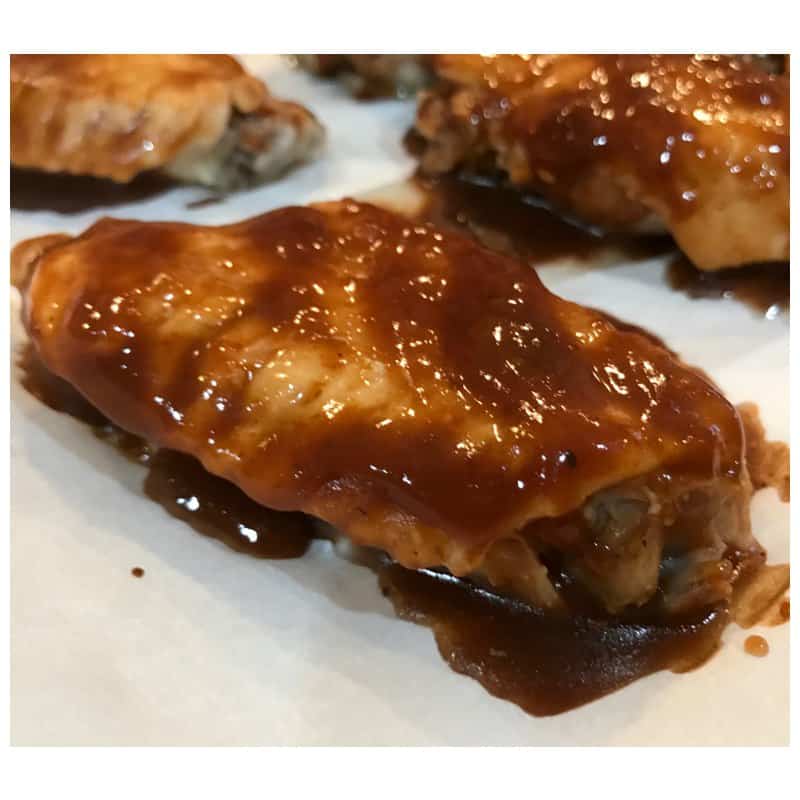 I have found the fastest technique for making easy pressure cooker bbq wings!  It's been more than a year ago when I made my Honey BBQ Wings made in an Electric Pressure Cooker recipe.  I can't believe it's been that long.  I am still very much in love with my Instant Pot Pressure today as I was the first day I tried it.  I may have a bit more love for it today because I've gotten good at these recipes!
I'm pretty sure this recipe should be titled "Jen's Lazy Way of Making BBQ Wings" in the pressure cooker.  Lol!  Hey, when you find a quick way to get dinner on the table after a very long day it's a win!  Today was just that day for me.  I forgot to take something out for dinner and I had no leftovers.  What to do, what to do?
The fact that I can take a bag of frozen chicken wings and have them ready from frozen to ready-to-eat in about 17 minutes still amazes me.  It's not often that I forget to defrost something for dinner but it does happen.  I always keep a bag or two of frozen chicken wings in the freezer for this exact reason.
My other favorite recipe to make for dinner is pressure cooker meatloaf.  It's not as easy as tossing a bag of meat in the pressure cooker but it does cook fast and it tastes amazing.  I always make sure to plan a day to have our meatloaf at least once a week.  The whole family loves it.
Easy Pressure Cooker BBQ Wings Ingredients
1 Large Bag of Frozen Chicken Wings
1 bottle of your favorite bbq sauce
Easy Pressure Cooker BBQ Wings Instructions
Place the frozen chicken wings in the pressure cooker and add 1 cup of water.
Lock the lid and add 12 minutes on high to the timer.  If your chicken wings are already defrosted, I would only steam them for about 9 minutes.
Make sure the pressure valve is set to seal to lock in the steam.
Once the 12 minutes is up, quick release the pressure value.
Carefully remove the cooked wings with a pair of thongs and place them on a baking sheet.  Baste all the chicken wings with your favorite bbq sauce and broil it for about 5 minutes.  This will be just enough time to allow the bbq sauce to caramelize.
Serve warm and enjoy!
Products from Amazon.com
‹
›
I invite you to take a minute to add yourself to our special email list so you can be included in lots of good information such as Recipes, Tips, Printables and Meal Plans! We've got some amazing information to share and I don't want you to miss out!
Sign up here:

Here are a few photos we took along the way: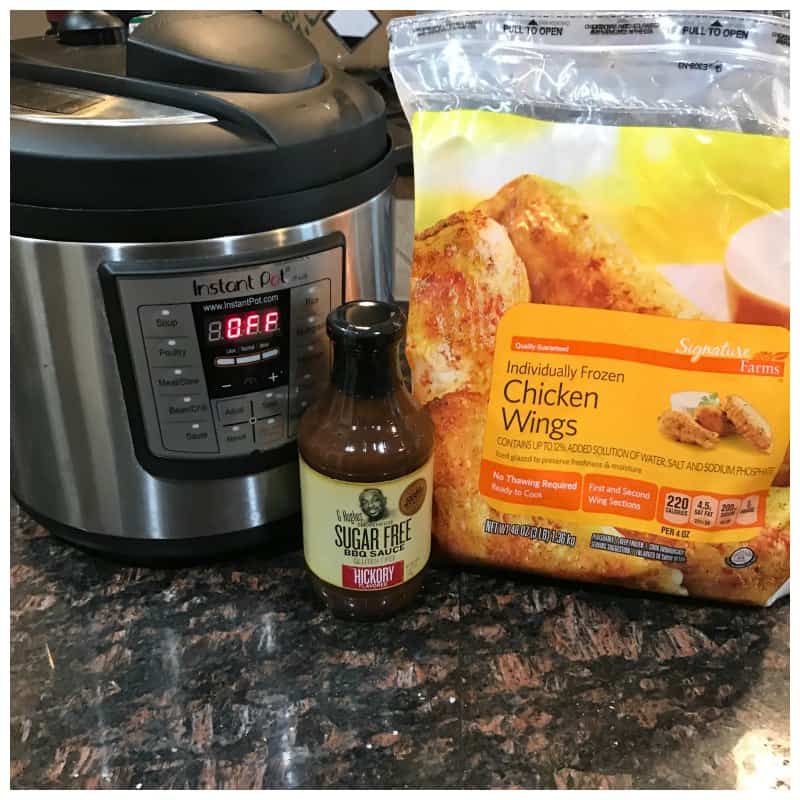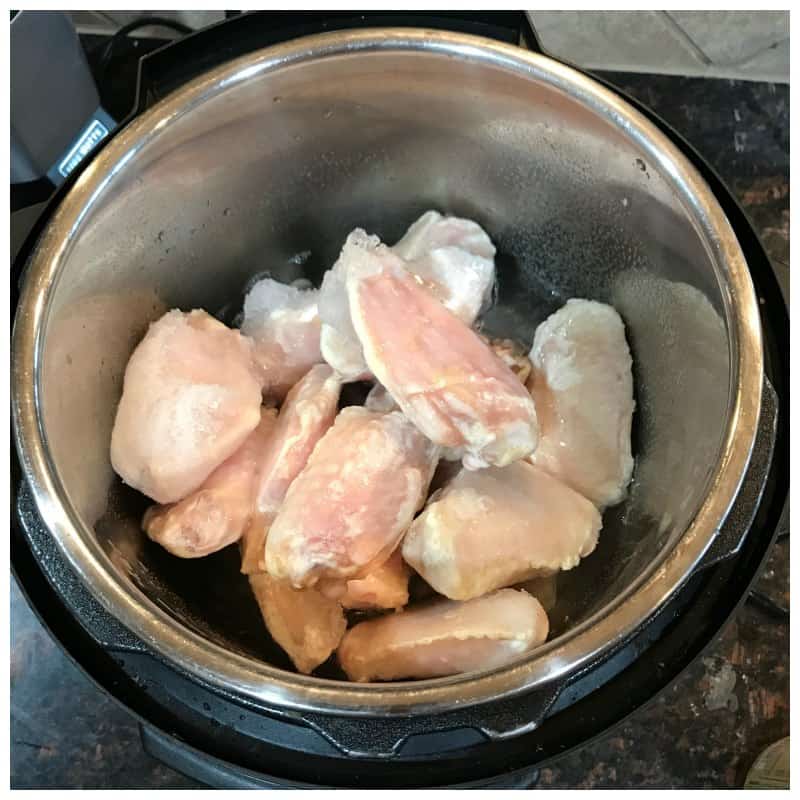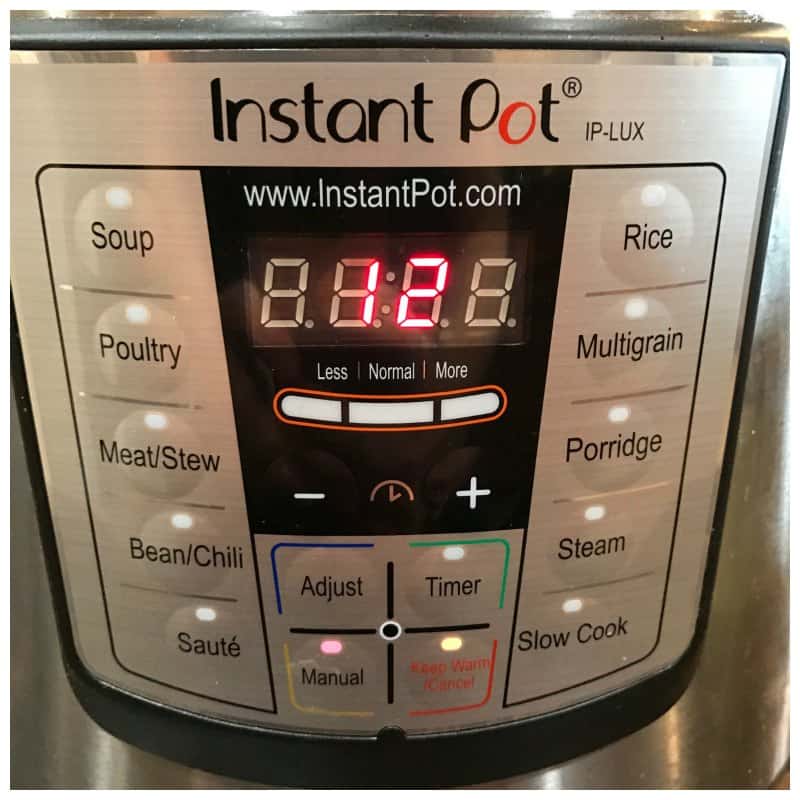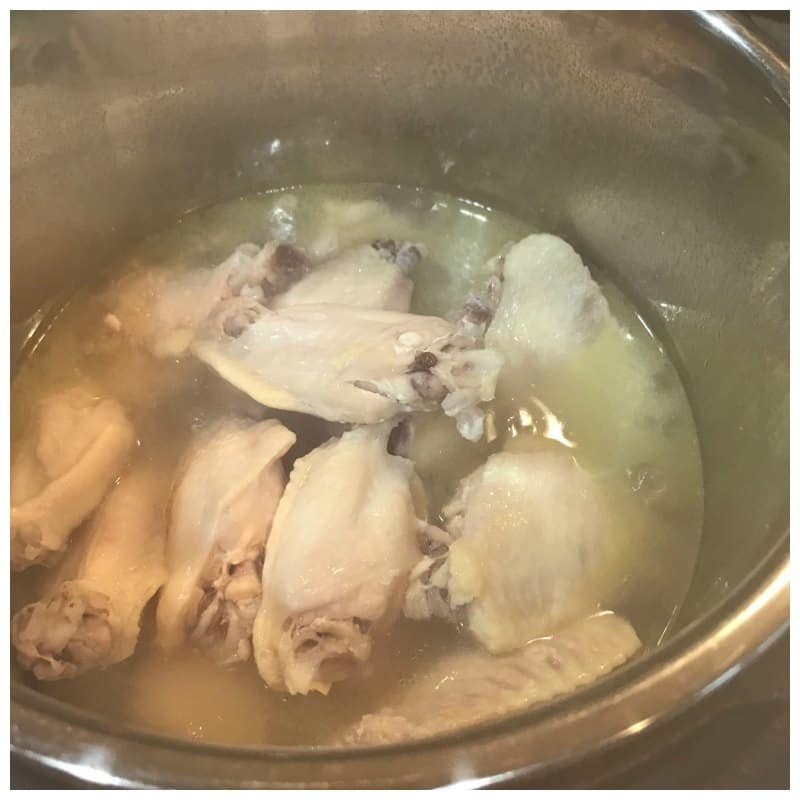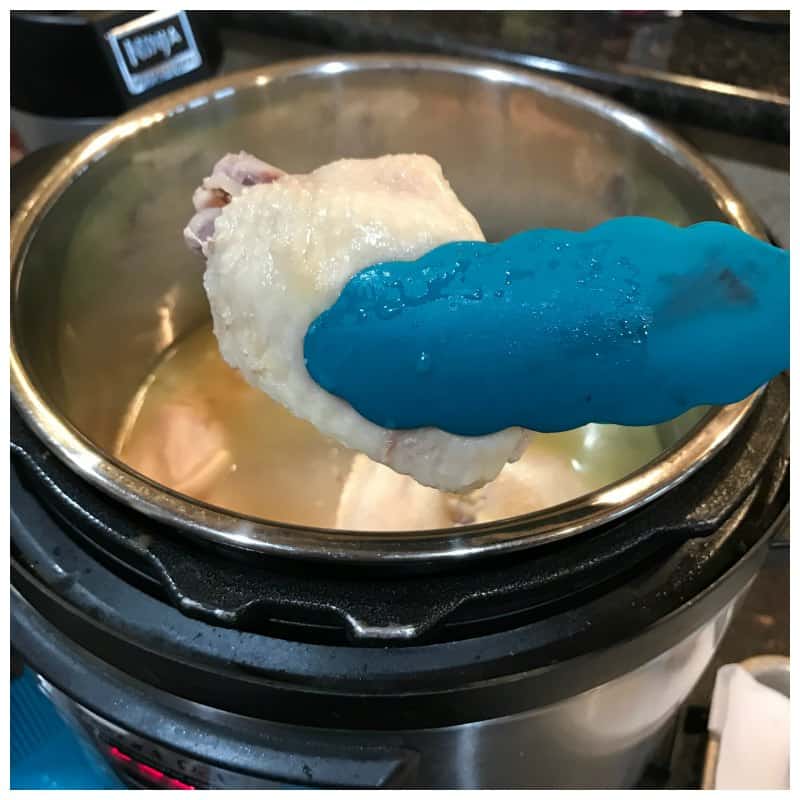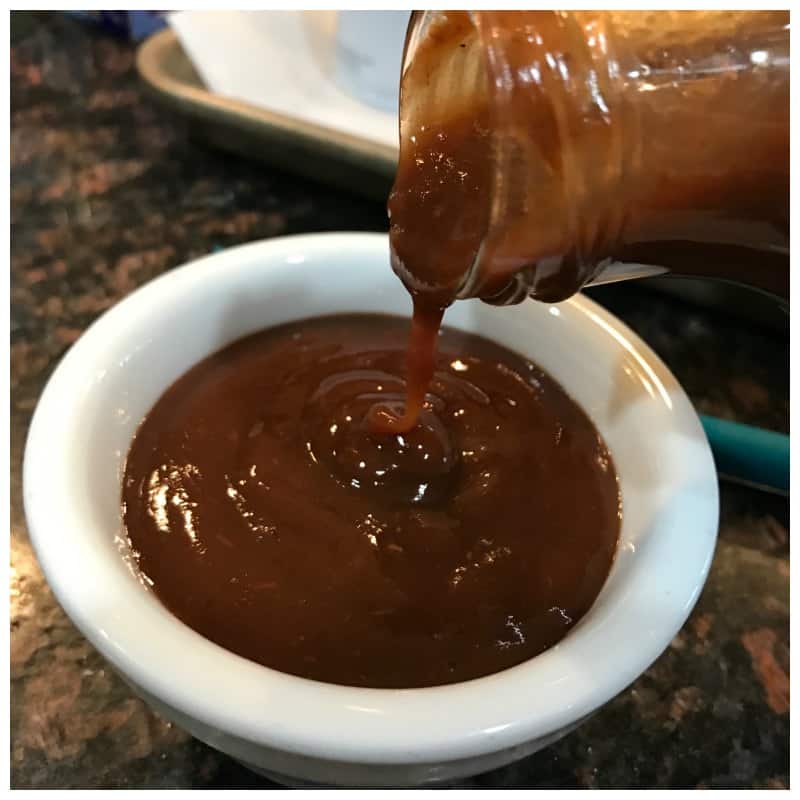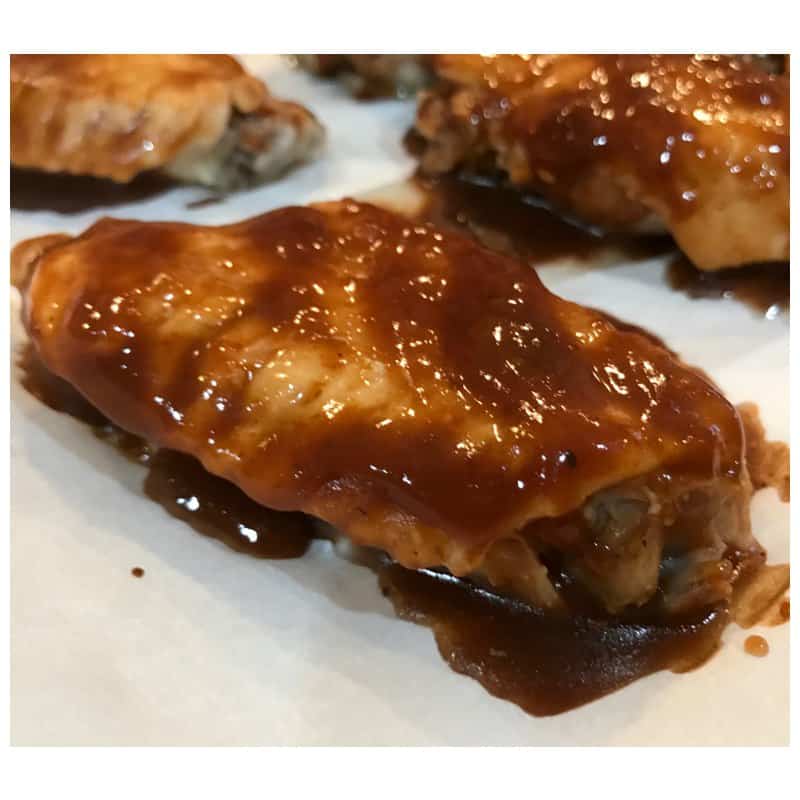 TIP:  If you are trying to eat the Ketogenic way of life, I have found a sugar free dressing!  It doesn't really caramelize the sauce and make it sticky but it's super tasty and loaded with tons of flavor!  Tastes just like the real bbq sauce!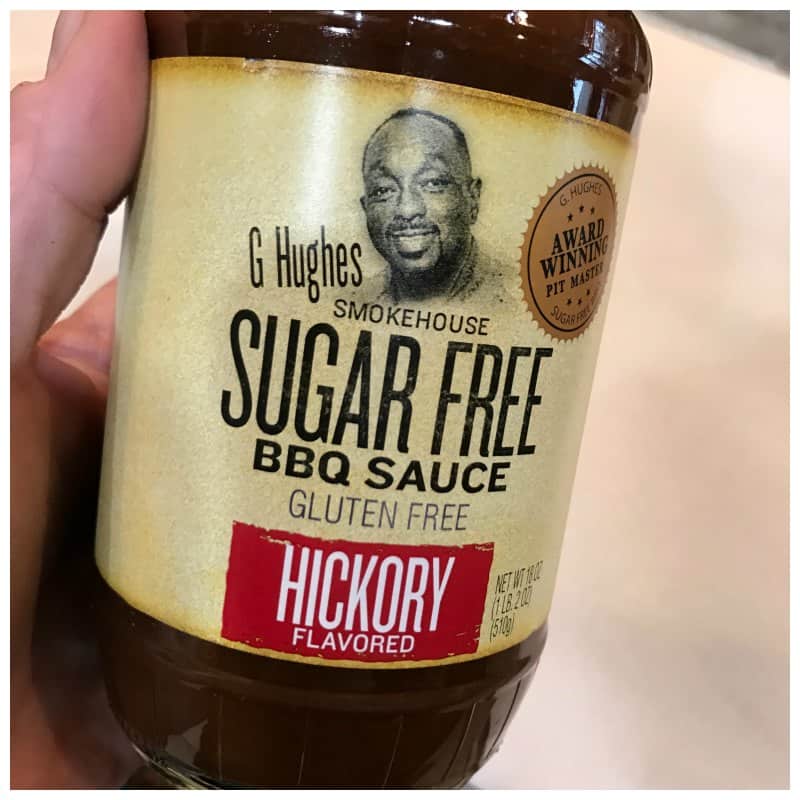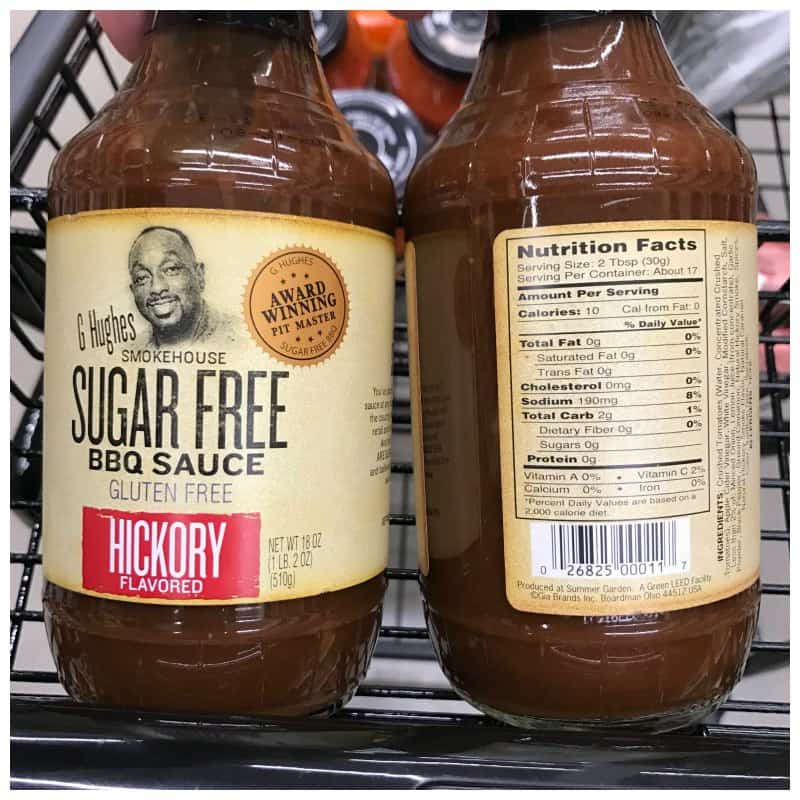 Feel free to pin it on Pinterest for later too: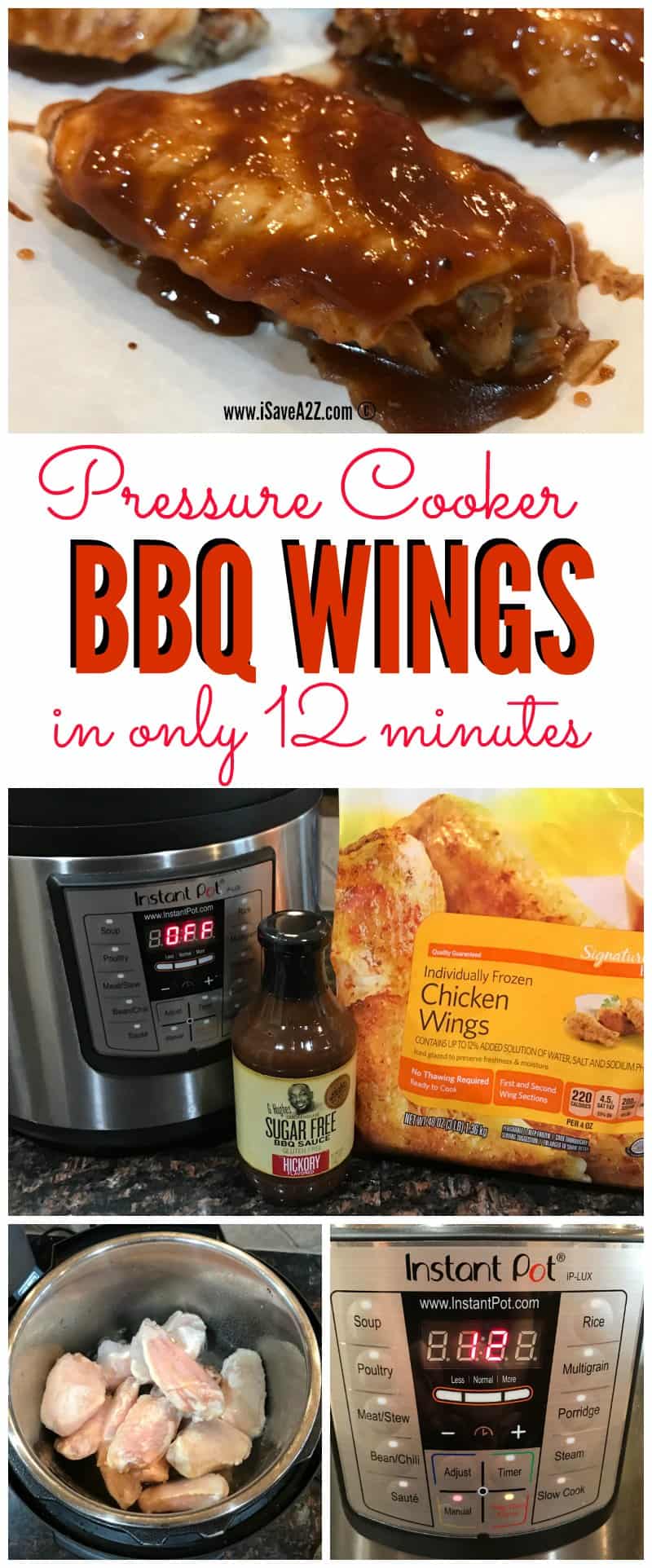 Instant Pot Recipes: Honey BBQ Wings made in an Electric Pressure Cooker