Decorative Stamped Domino Serving Tray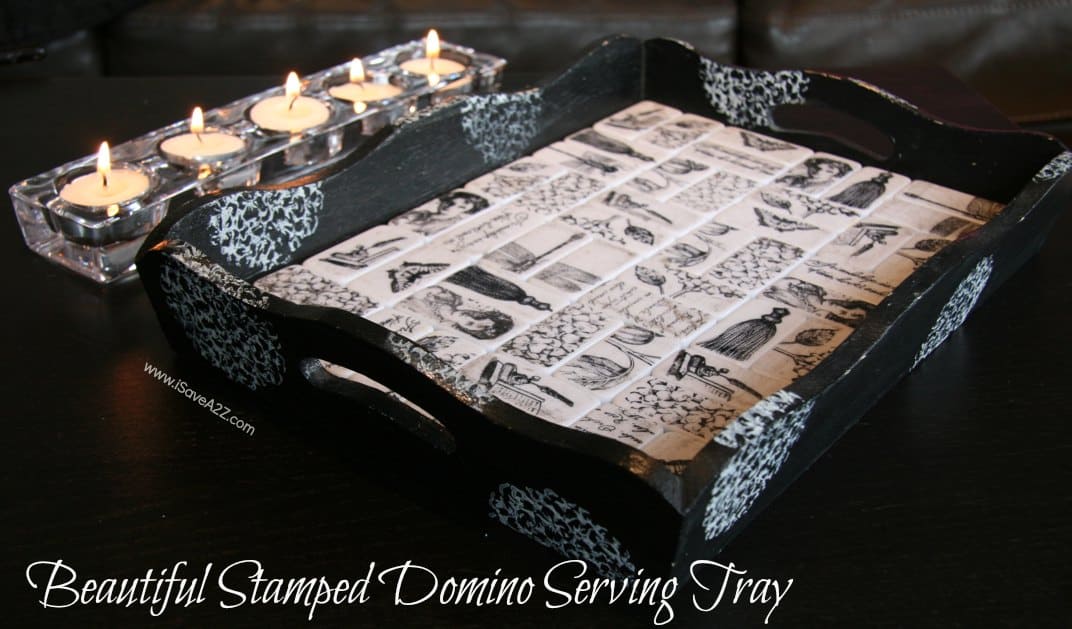 Decorative Stamped Domino Serving Tray
Check out how cute this Decorative Stamped Domino Serving Tray is!  I was recently visiting my dear friend Kristan Serafino, Celebrity Hair Stylist of SerafinoSays.com in New York City!  The minute I walked into her place I noticed two things!  First, her super adorable doggie, Ringlett and secondly, this beautiful stamped domino serving tray.
Here's a photo of Ringy on her birthday!  And yes, she has beautiful hair!  Of course she does!  Her Mommy is a Celebrity Hair Stylist DUH!  Her hair is softer than mine.  I can't believe I am jealous of a dogs hair…  Head over here to see more photos of Ringlett.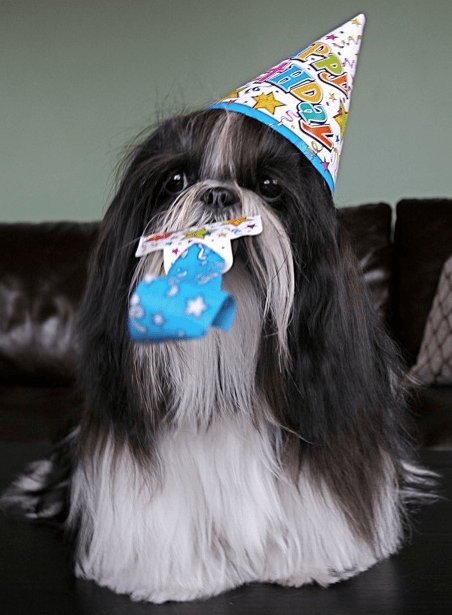 After giving tons of attention to Ringy, I was drawn over to this beautiful piece of artwork.  I want one!  I want one BAD!  Of course I asked where she got it.  Proudly she said my Mom made it for me!  I still want one!  Isn't it gorgeous?!  Barbara Serafino, Kristan's Mom, is a true artist with a keen sense of style.  She is generous enough to share with us exactly how she made this beauty.
Supplies Needed:
Here's how you can make your very own Decorative Stamped Domino Serving Tray:
Paint your serving tray first.  I use an acrylic paint for this process. I always use the DecoArt Crafter's Acrylics Primary Pack
.
I would match the tray color to the stamp color you plan to use to decorate your domino set.  In the photo above she used black for the tray color and black for the ink.
Start by stamping the domino set with StazOn Ink using different designs. You line 2 or 3 together and stamp them as one. You can set up the design any way you want.  Be creative!
Once the dominoes are stamped you spray them with a clear spray sealant.
Tip:  The ink will wear off if you are using this as a serving tray to be sure to double coat the sealant letting it dry in between coats.  If this is just for show the ink should last forever.
After all the dominoes have dried, lay out them onto your tray in whatever design you want.  Then use the E-6000 Craft Adhesive to glue them down.
That's it!  You're done!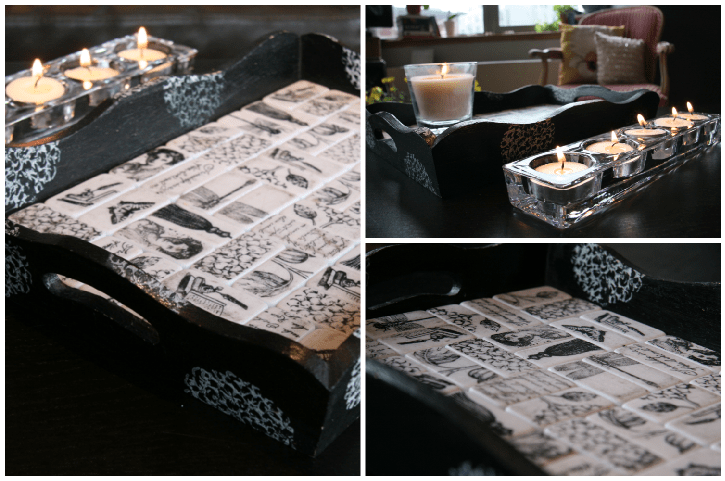 Thanks Barbara for the inspiration!!!
Also check out some of our other crafts! Such as our: