Painted Wooden Spoons Gift Idea

Painted Wooden Spoons Gift Idea
If you are looking for a fun and frugal gift idea then you need to check out this Painted Wooden Spoons Gift Idea!  Valpak reached out to me and asked for a content post for a frugal Mother's Day Gift Idea and this one fits the ticket!  This craft idea can be done by kids and adults!  The kids get a kick out of making Mom's gifts and the Mom's will love anything our children make us.  Get creative and use your favorite colors too.  Rainbow painted wooden spoons anyone?  Don't forget to check out our Exploding Box Card tutorial that would be a perfect Mother's Day Card you can make too.
I was able to score a four pack of wooden spoons at Walmart for only 88¢.  I use these spoons all the time so I know they are a super useful gift idea.
Here's what you will need to make your own Painted Wooden Spoons:
Acrylic paints of your choice (I used three in this project)
Paint brush
Painters masking tape
Wooden spoons
Paper plate
Ribbon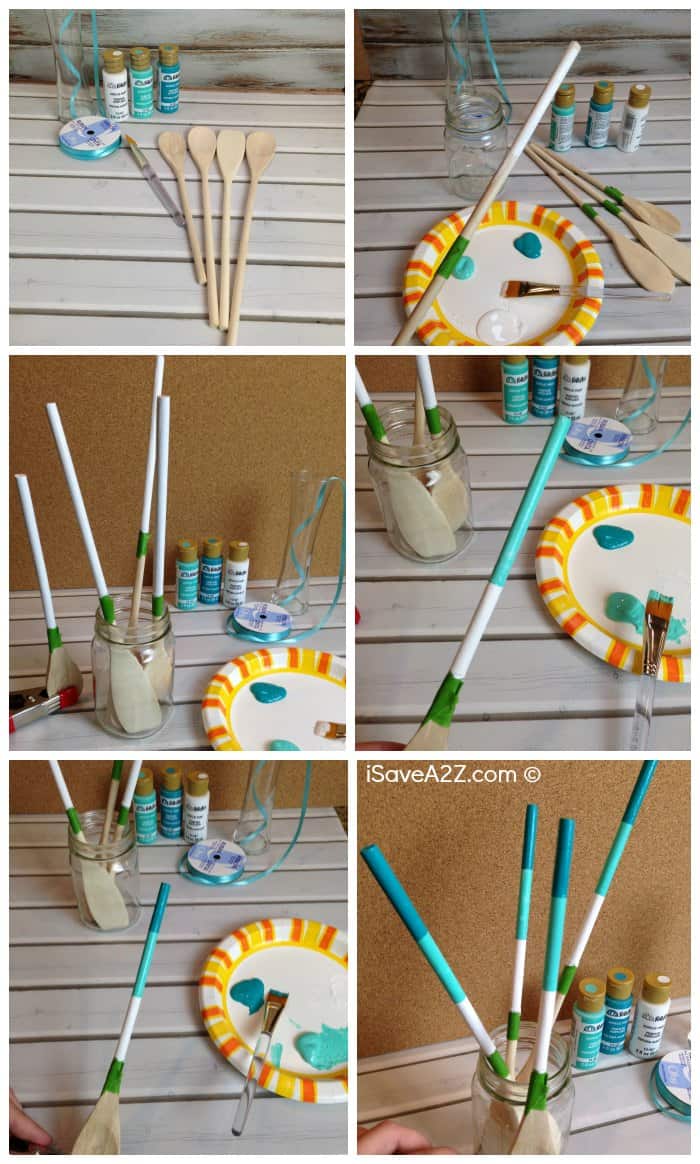 Instructions for your Painted Wooden Spoons:
1. Start by masking off the spoons with your painters tape (just like this Painters Tape on Amazon). You want to mark off where you want the paint to stop.
2. I squirted a bit of each acrylic paint color out on a paper plate before I started. Then I painted the first color on the spoon handle. The acrylic paints don't take too long to dry. It only took about 20 minutes max for each color.
3. After the first color is dry, start painting the next color. If you want to use the masking tape again be sure the paint is completely dry before taping it on the painted part. I ended up just painting a straight line where I wanted to start.
4. Lastly, paint the final color on the bottom of the handle.
5. Once they are completely dry, they will be ready to wrap in a ribbon or place in a decorated mason jar.
Voila!  That's it!  You're done!  Wasn't that fairly simple?  So what do you plan on getting Mom for Mother's Day?
Here's another cute wooden spoon craft idea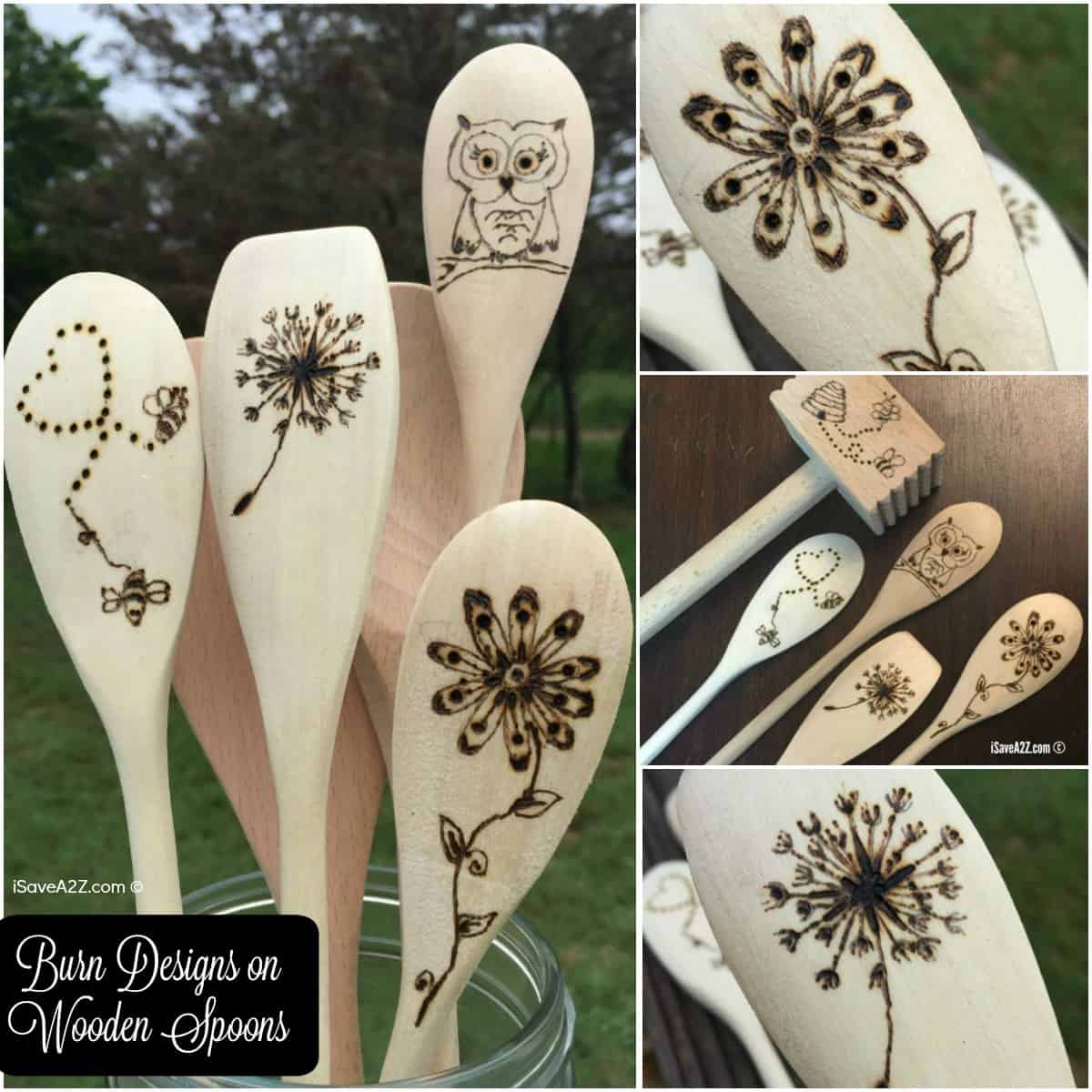 Now, if you don't want to do all the work of crafting your Mother's Day gift idea with these wooden spoons, you can buy these Long Handled Wooden Measuring Spoons and I promise Mom will love them!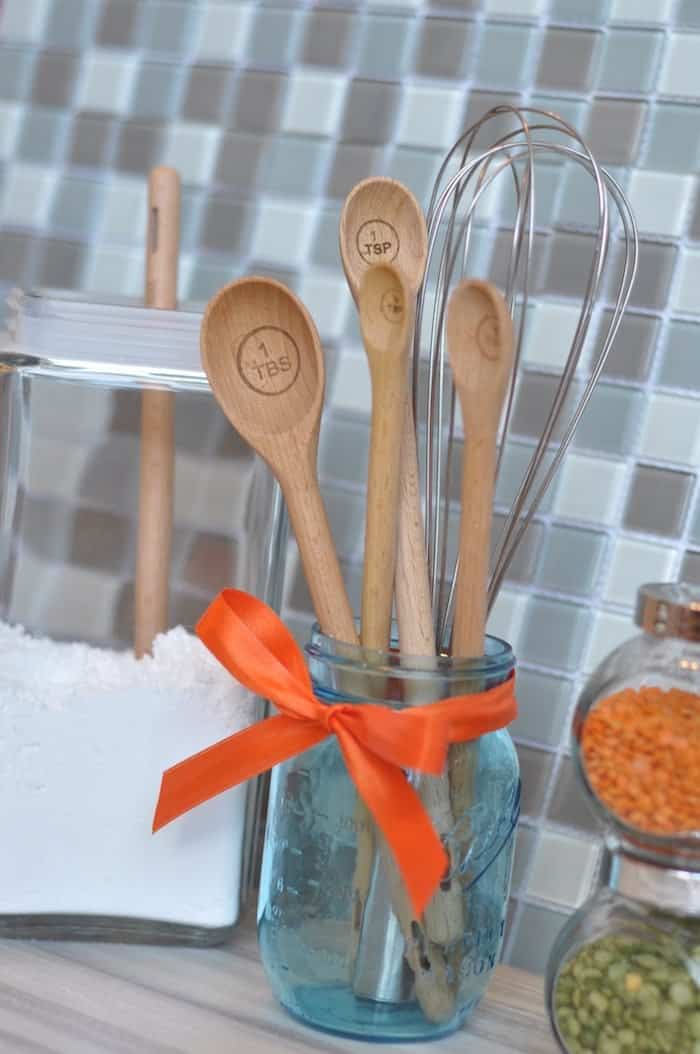 Enjoy!