How to Burn Designs on Wooden Spoons
I just learned how to burn designs on wooden spoons and I think I might have created a new addiction for myself.  Besides, there's nothing quite like a cute and crafty project to take your mind off of everyday stresses.
The inspiration came from Pinterest or Etsy.  Doesn't it always?  I remember seeing a super fun mandala design on a spatula.  It was a while ago but I vividly remember thinking that I wanted to attempt wood burning on some sort of surface sometime.  Some time had lapsed and I completely forgot about my project idea until I hit my local Walmart store.  They had a wooden spoon set for only 88¢!!  That wasn't a sale price either.  They are called the Mainstays set of 4 Wood Spoons and they are hanging with the other kitchen gadgets.   They don't sell them online at that price.  Only in the stores.  These are perfect to practice on.  The only downfall is that they are a bit small.  I did buy another bigger Wooden Spoon set exactly like this one on Amazon.
I wanted to do some sort of nature designs so I google searched "nature doodles" to get some ideas.  I tried to draw a few acorns but that didn't go over so well.  Who would have thought that acorns would have been hard to draw anyway?
I ended up doing an owl (my favorite), bees, dandelion and a flower.  I put my own twist of design on the doodles that gave me inspiration.  This project was way easier than I thought!
Here's what you need to burn designs on wooden spoons:
Pencil for drawing
Eraser
Optional:  Extra set of Wood Burning Tool Tips
How to burn designs on wooden spoons directions:
Draw your favorite design on your wooden spoon with a pencil.  Be sure to trace it lightly just in case you make a mistake.  Have a good eraser on hand just in case you need to erase any mistakes.  Be sure not to press down too heavily when drawing because you don't want those indentions on your wooden spoon.
Now start warming up your wood burning tool.  I have this exact Wood Burning Tool and I love it because it has an on/off switch, extra tips and a handy stand to lay the tool down when it's not in use but yet still hot.  There are other wood burning tools out there but they are cheap and not worth the price.  I have a few and love this new one.  I've also noticed that the tips that come with any of the wood burning tools are softer and bend easily when they are heated.  I ended up purchasing an Extra set of Wood Burning Tool Tips here.  It was well worth it because the metal seems to be harder and doesn't bend as easily as the tips that come with those units.
Once the wood burning tool is heated up (it only takes a few minutes), then start lightly tracing over the pencil design you have drawn on your spoon.  Don't press too hard.  The harder you press the deeper the burn color looks.  Keep this in mind when you want a portion of your design to be darker or you need to add a bit of shading to a design.  Man, I love the smell of wood burning.  It reminds me of camping!
Guess what!  I was able to find a Wooden Meat Mallet to decorate too!  They even have a wooden meat mallet with a meat tip!
These would make excellent personalized gift ideas.  I can see where I could easily use my Silhouette Cameo vinyl cutting machine and make some super cute stencils on the harder designs that I might not be able to draw.  Remember back when I made my first paper flower in our Easy Silhouette Project idea post?
That's it!  Once you've completely traced your design with the wood burning tool, you are done!  I'm off to purchase a wood cutting board so I can create my next design!  What design do you think I should add to a cutting board?  I need inspiration.  Leave a comment below and let me know.  Stay tuned for that next project too.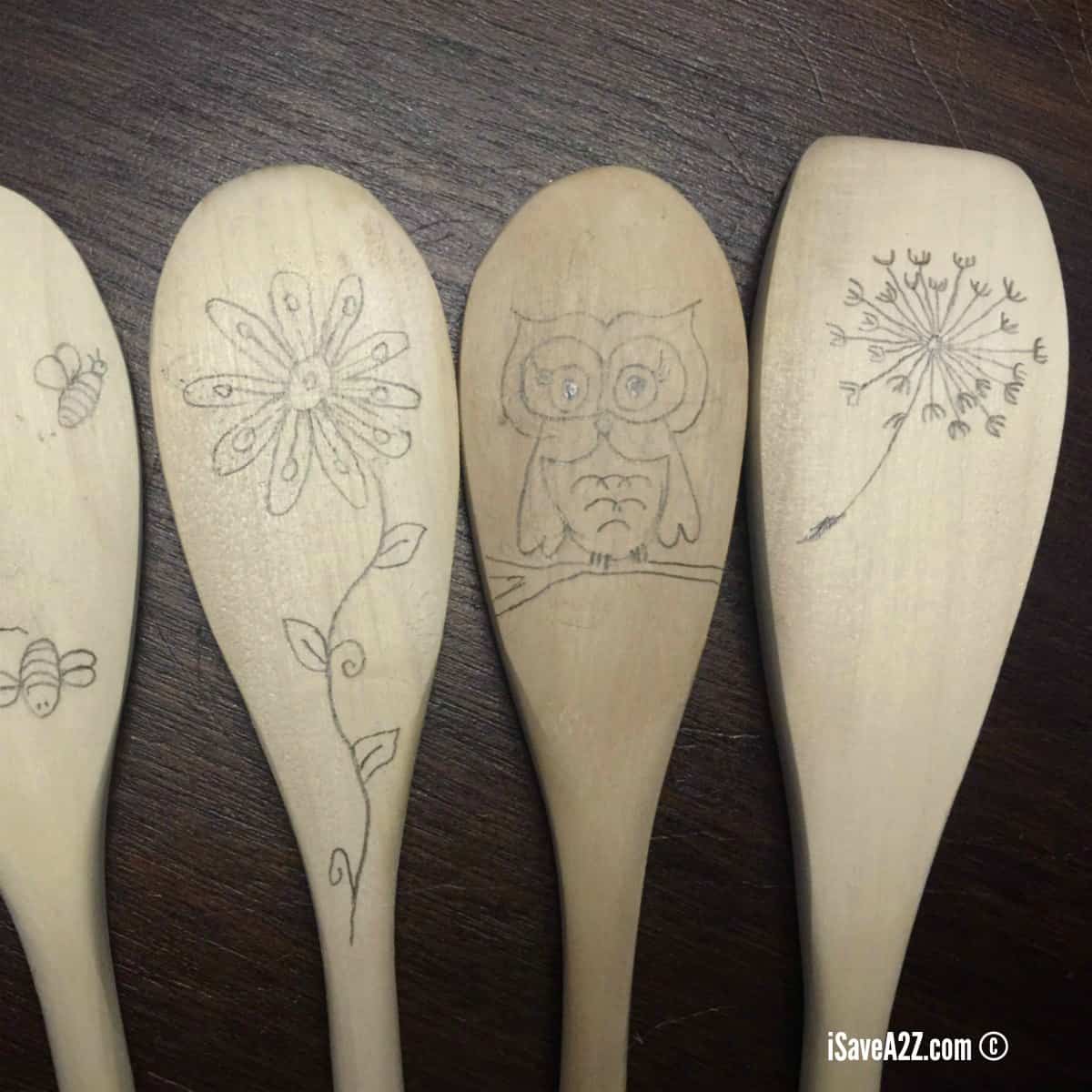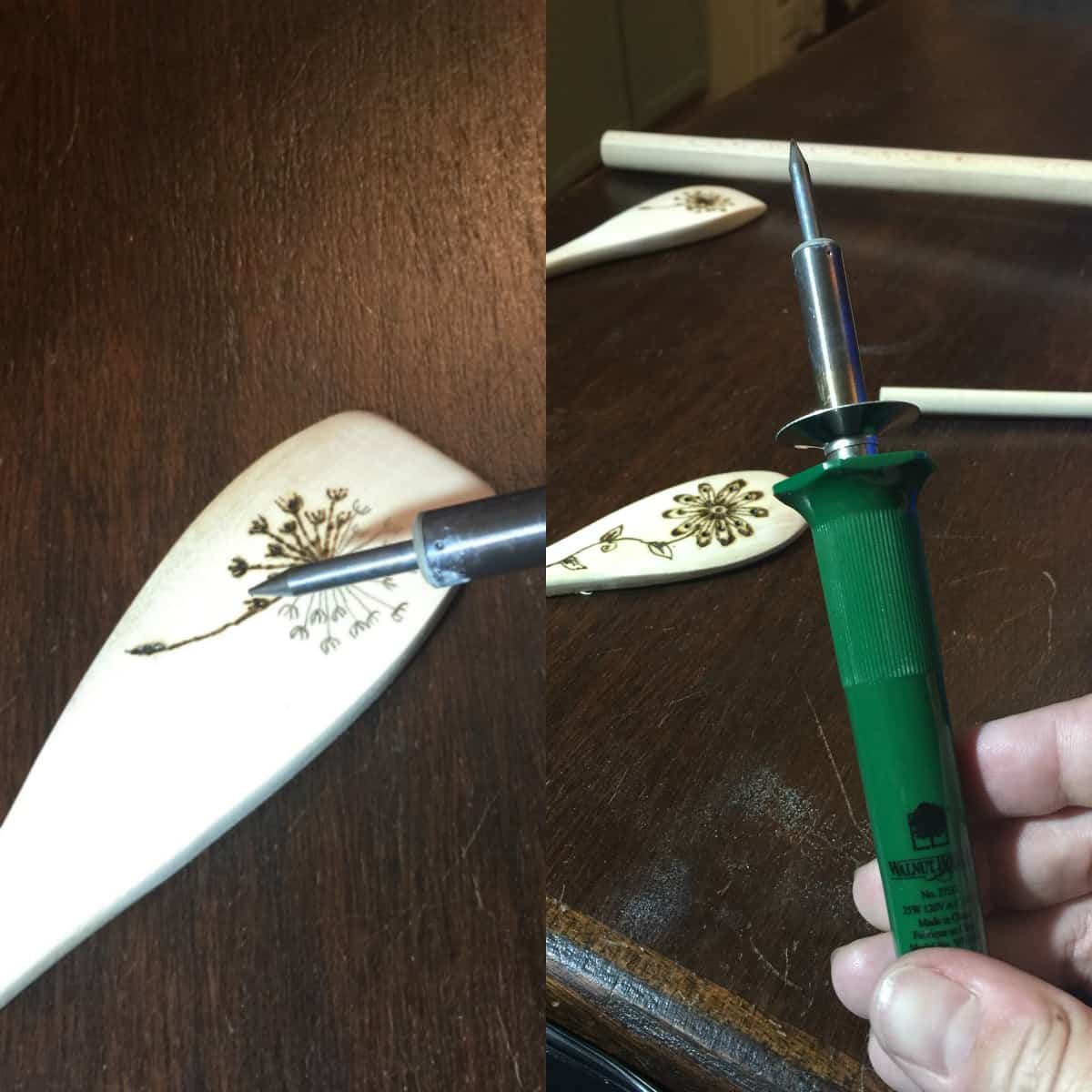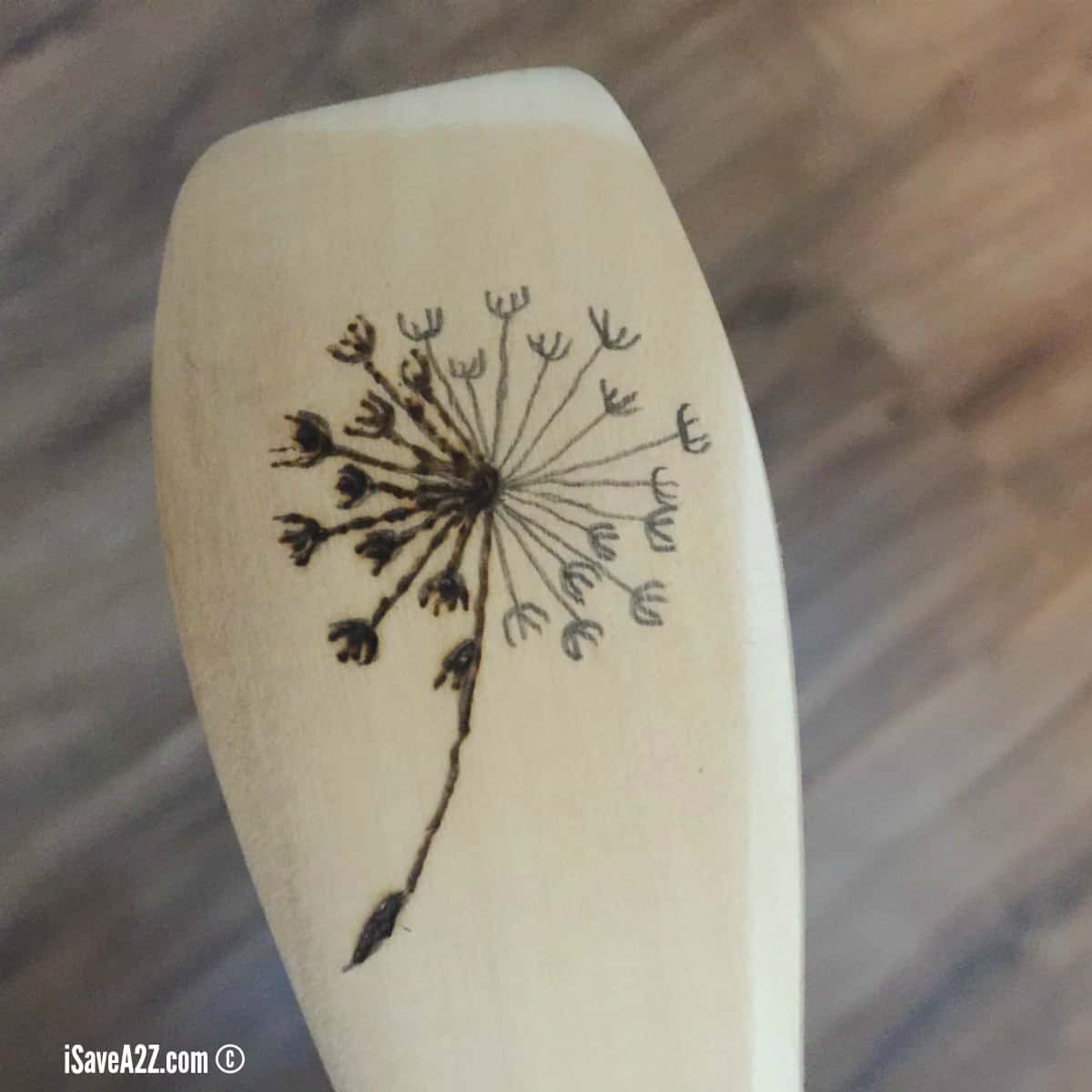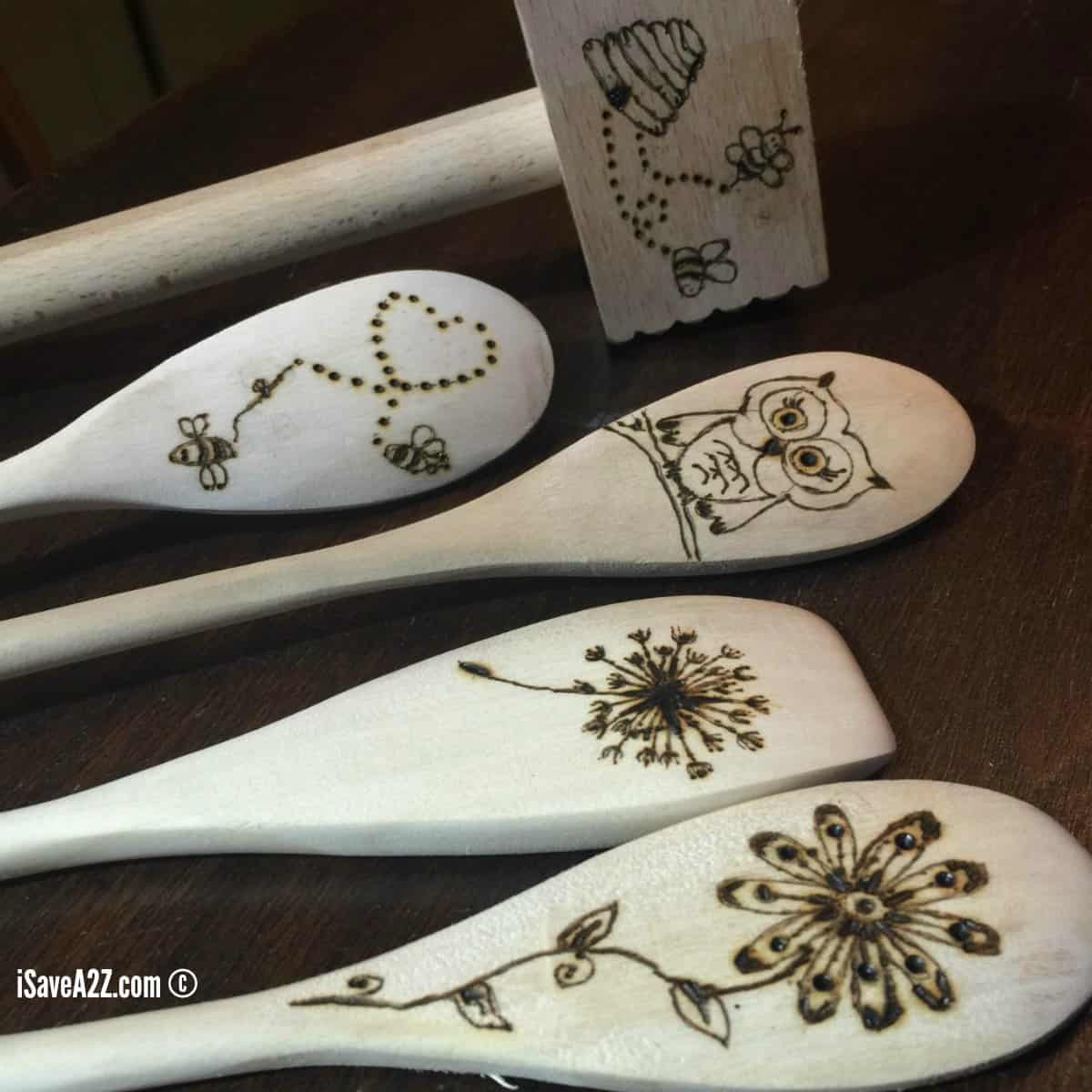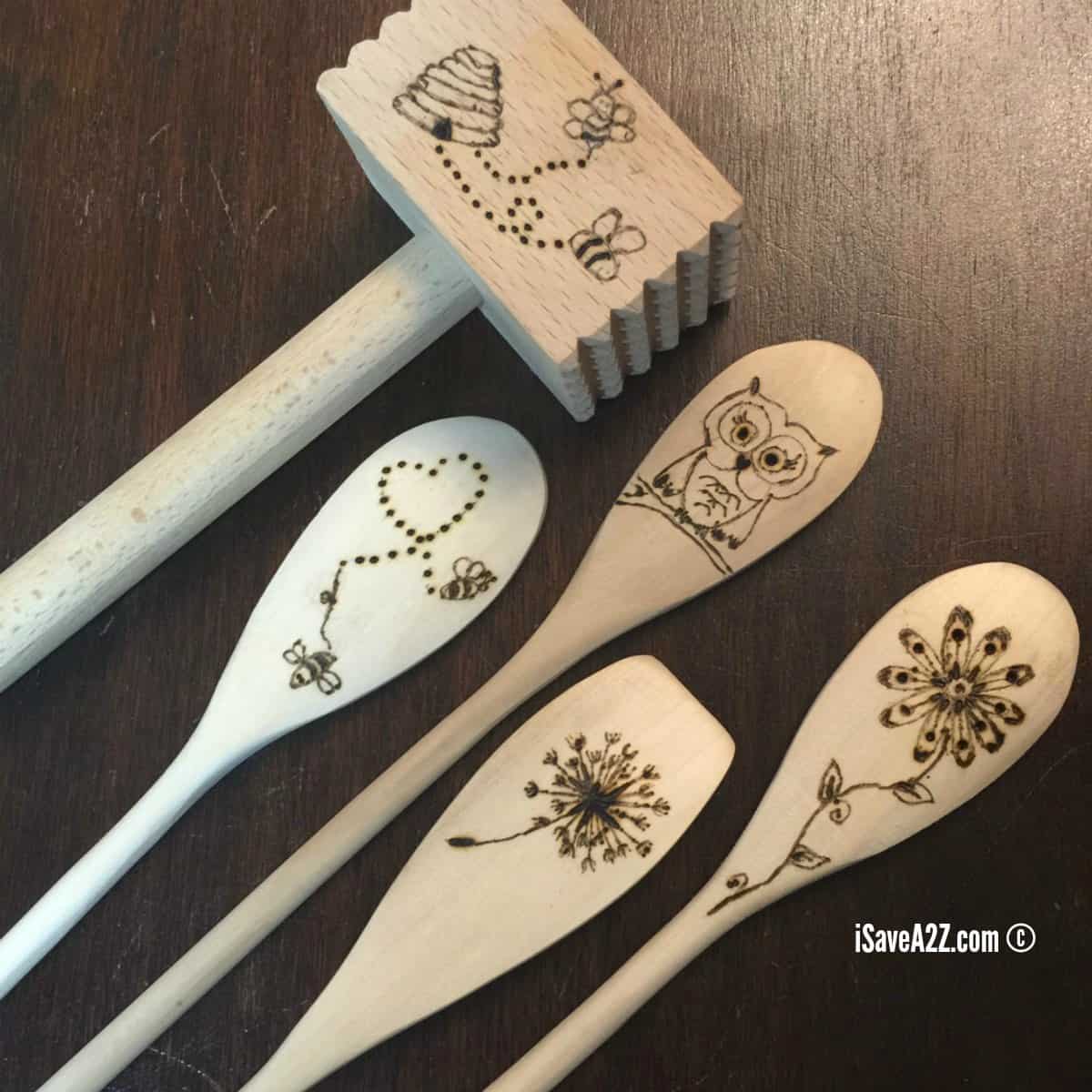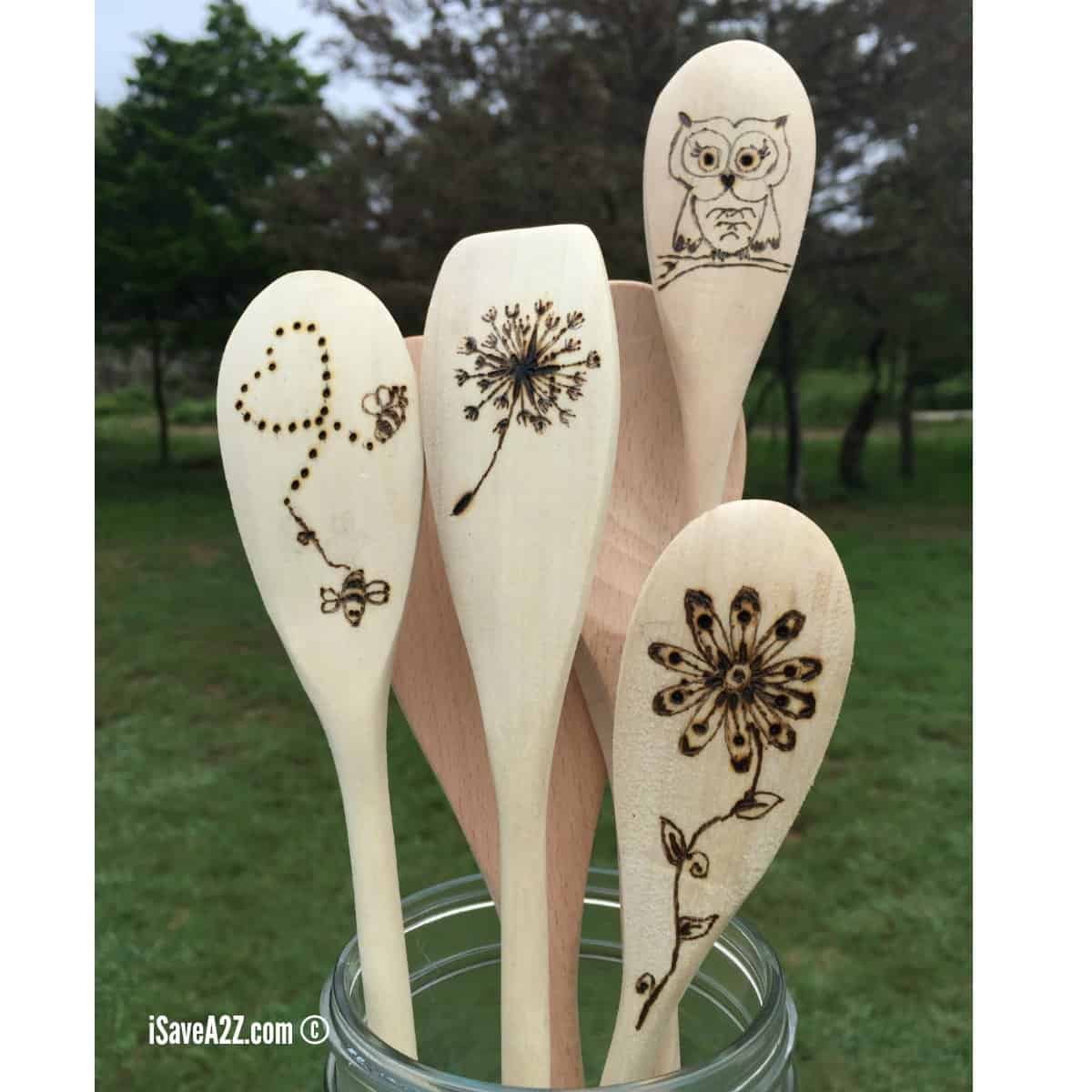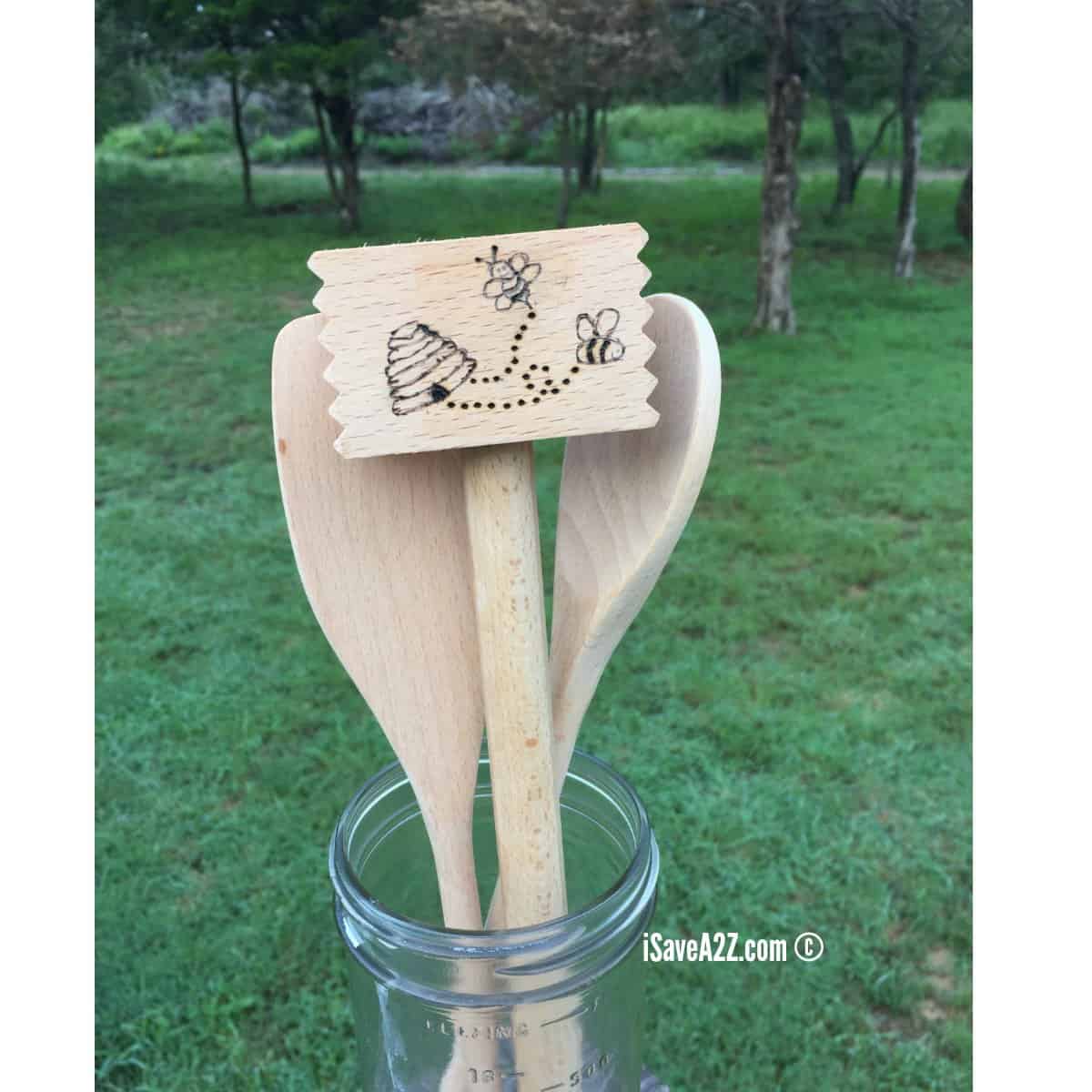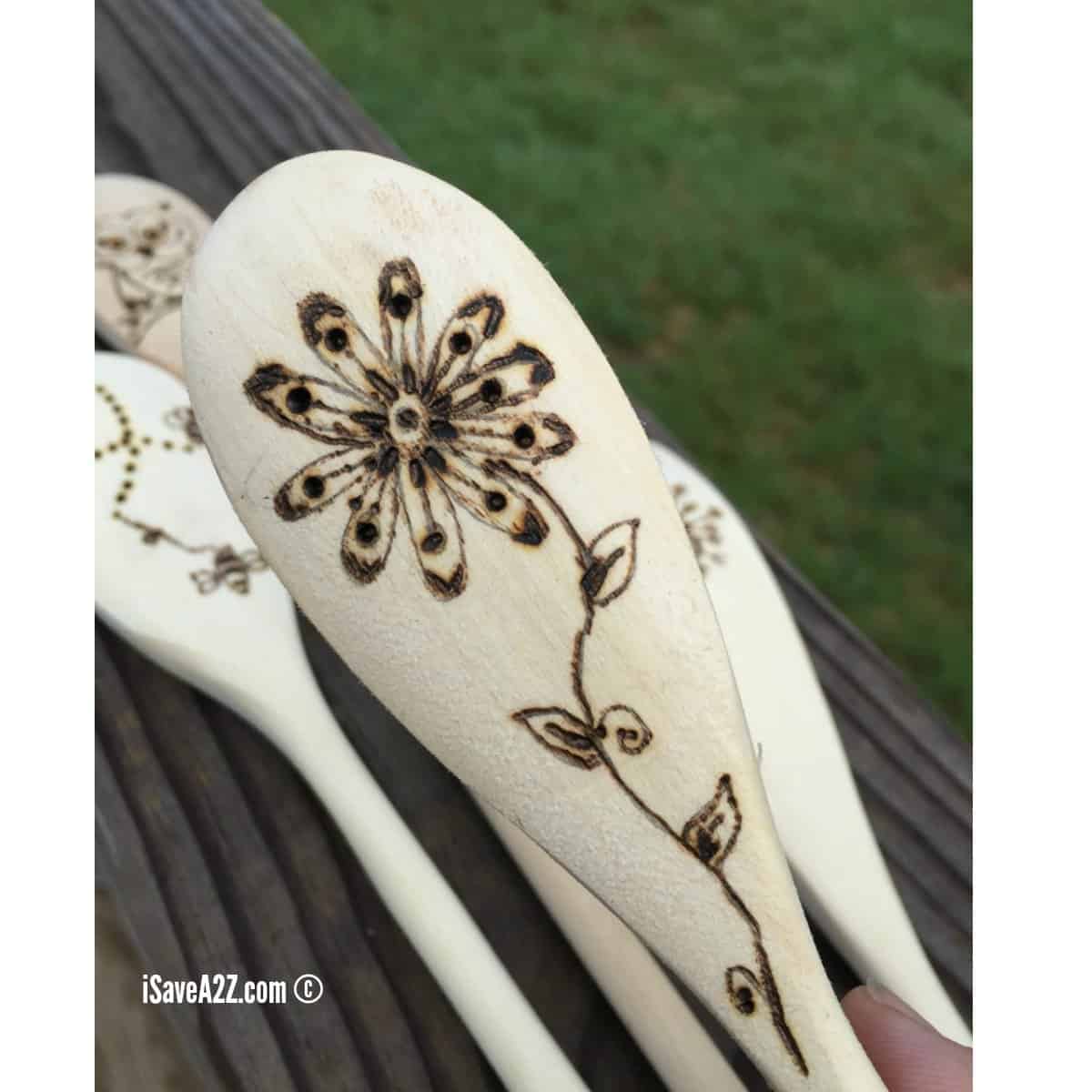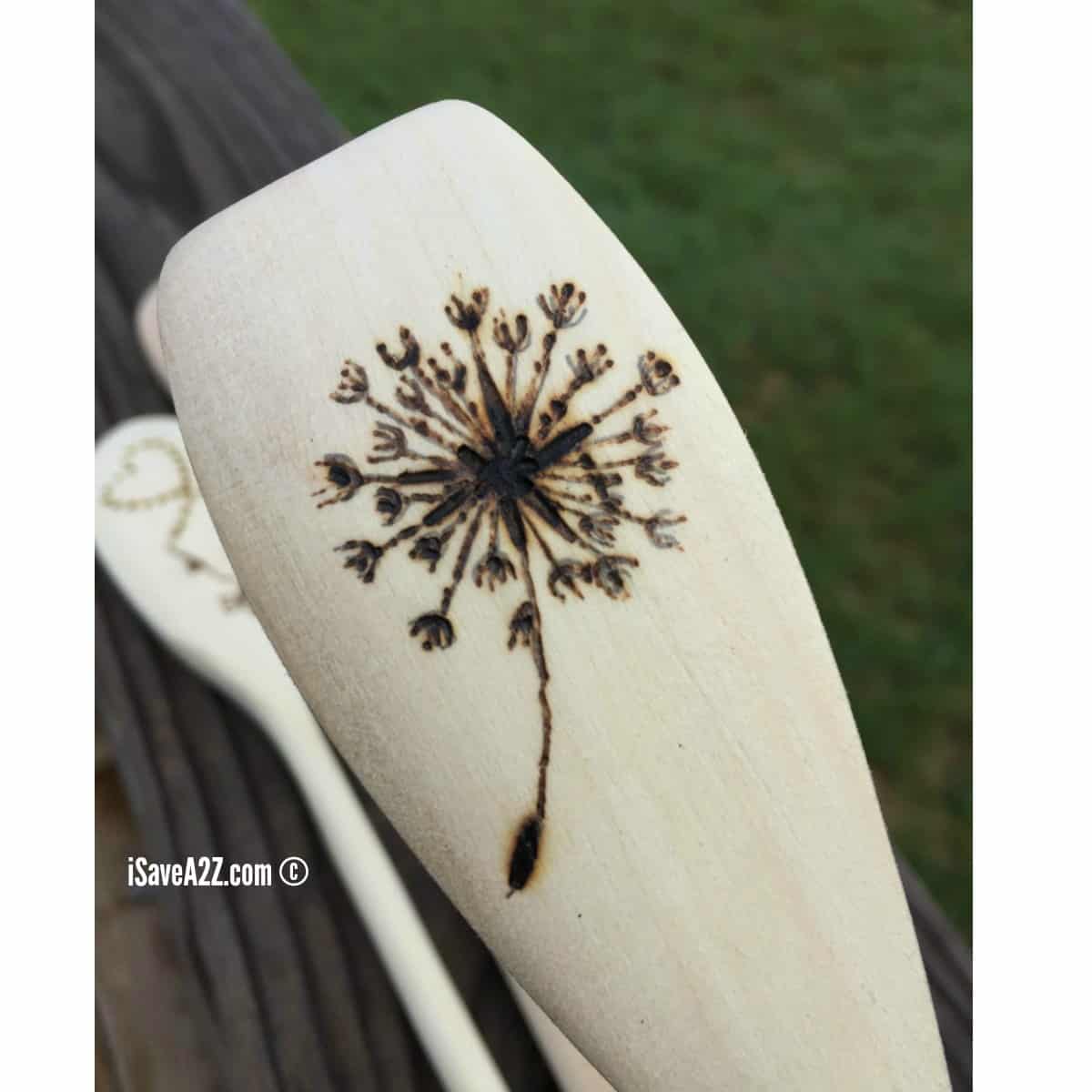 Feel free to Pin this idea for later here: