Pork Dry Rub
Check out this neat recipe for a great Pork Dry Rub seasoning! If your pork is getting to be a little old, or maybe just plain or bland, then this dry rub will be one of the best things you can do to spice up your pork for your meal! All this recipe is, is a simple seasoning with lots of different ingredients to give it interesting, new, and great flavor. The upside is that this recipe will be really easy for you then! All you have t di is mix these ingredients in a large bowl, and tada! Anyone can do it! If this helped you out, then maybe you're a pork fan! We have got a few great pork recipes floating around here on this site. You might want to try out some of our pulled pork too! Like our Crockpot Pulled Pork, or even our Dr. Pepper Pulled Pork! Both of these recipes are incredibly delicious, and you are sure to love them!
If you've gone this far, you're sure to be someone who loves pork! If that's right, then you should go all the way! There's this great cookbook here dedicated just to pork itself! It's got the Whole Hog right in one cookbook available on amazon!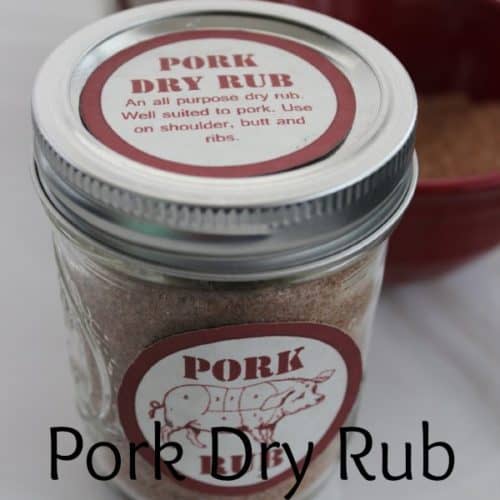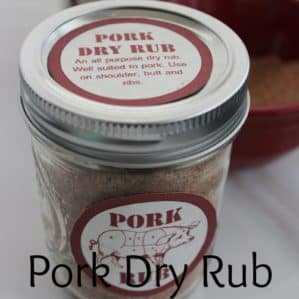 Pork Dry Rub
Instructions
Mix ingredients in large bowl.

Seal in airtight container.
Nutrition facts are provided as a courtesy.
Hope you enjoy! If you like this recipe be sure to PIN IT here!  Follow us on Pinterest too so you don't miss anything!