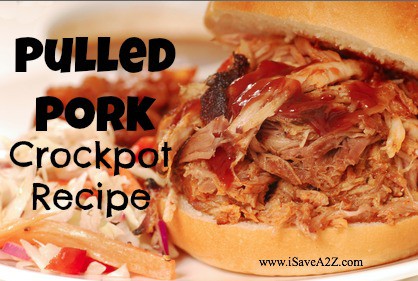 Pulled Pork Crockpot Recipes
Here's a recipe you just have to add to all of your Pulled Pork Crockpot recipes!  This sandwich is so tasty and moist!  I live in Texas and boy, let me tell you something!  Texans take their barbecue very seriously!  If you look in the stores, most of the rub seasonings are called "Texas" something or another!
Don't even bother warming up the oven to cook this one!  Here's a crockpot recipe for pulled pork that you are sure to enjoy!
All you need is four simple ingredients to make the most unbelievably moist barbeque sandwich in the world!  Can anyone guess the secret ingredient?
Pulled Pork Crockpot Recipes
Ingredients
4 lbs Pork Roast (I use the Pork Shoulder or better known as Pork Butt)
2 Large Onions diced
1 cup Ginger Ale, Coke or Rootbeer (Whichever you prefer)
1 bottle of your favorite bbq sauce
Instructions
Spray the crockpot with oil to keep it from sticking
Add the Pork Roast
Add the onions
pour the cup of Coke/Soda/Pop (however you say it!) over the Pork Roast
Cover it and cook on low for about 6 hours.
Remove the meat and drain the liquid
Shred the pork with two forks
Add your bbq sauce and return it to the crockpot on low for another 30 minutes to an hour
Serve over hamburger buns