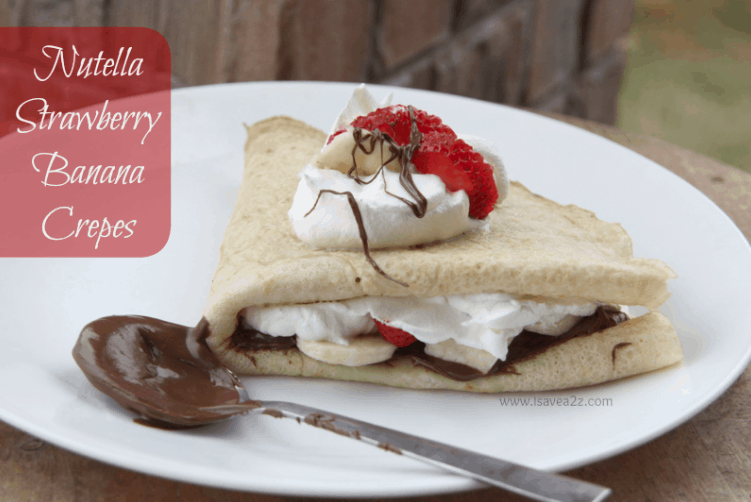 How To Make Crepes
Here's a tutorial on how to make Crepes.  I was inspired by this amazing little Crepe restaurant downtown Austin, Texas called Cafe Crepe.  If you visit downtown Austin this place is a must visit!
I was in their one day talking to one of the chefs and I asked her if it was difficult to make crepes.  She said absolutely not.  These tasty delights were so delicate that I really didn't want to attempt to make them myself but after she explained the process I was fully inspired!
It turns out you really don't need all those expensive crepe tools to make a delicious crepe treat.  I ended up making them with the tools I had in my own kitchen.  A large frying pan, a large spatula and a good crepe recipe with the your favorite fillings!  Before writing this post I've tried a few recipes and the good old fashion Better Homes and Garden (red and white) antique cookbook by far has the best recipe yet!  This recipe has a light and fluffy crepe taste without the rubbery texture yet it holds up nicely when you go to flip it in the pan!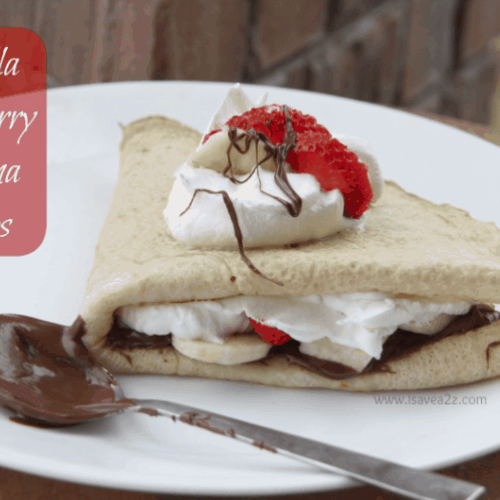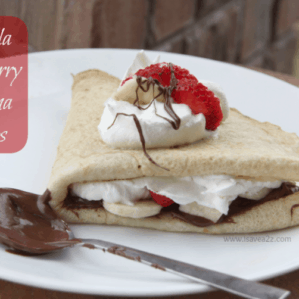 How To Make Crepes
This recipe makes 4 large crepes (Change this recipe up with any filling ingredients you desire)
Ingredients
Instructions
Combine all the ingredients in a small bowl

Beat until it's smooth

Use a skillet on medium heat and grease lighty (or use butter)

Pour about 2 tablespoons of batter (Tip: I never measure this part. I pour the batter until it's about 1/2 the size of the crepe I want and then I lift the skillet and turn it in a circular motion so the batter spreads throughout the full pan in a very thin layer)

Once you see tiny little bubbles form you know it's time to flip the crepe (or you can lift it to see if it's slightly browning underneath too)

Once the crepe has been flipped, brown the other side (this whole process goes very fast)

Once it has been browned on both sides, add the crepe to the plate you plan to serve it on.

Fold it over once (making a 1/2 moon shape), then add any filing you desire

Fold it over one more time and top it with the remaining filling ingredients

Serve warm and enjoy
Nutrition facts are provided as a courtesy.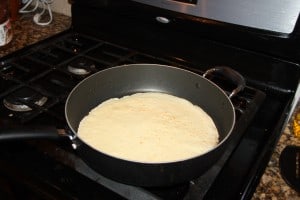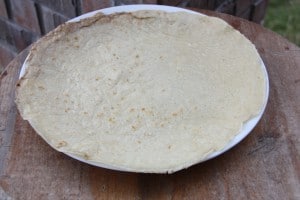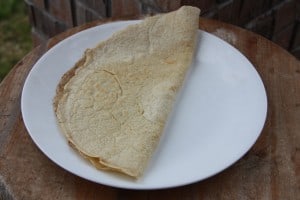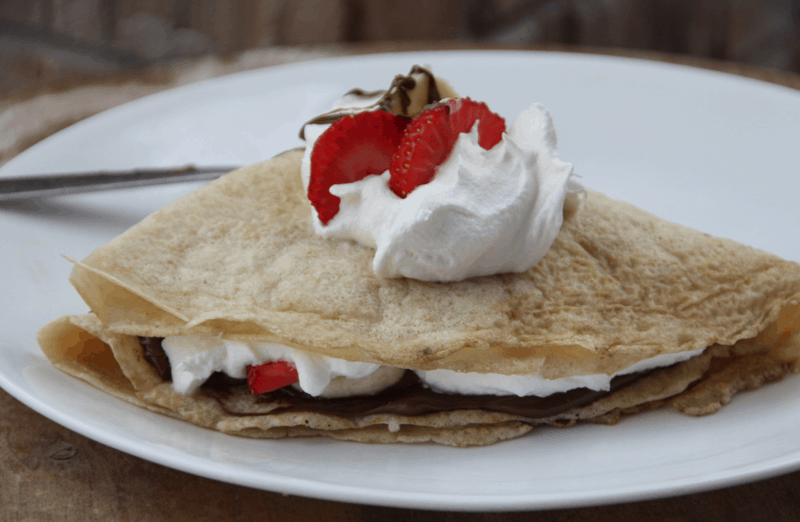 There does seem to be a trick in making a perfect crepe though.   Thanks so Better Homes and Gardens antique cookbook for the recipe!
I think the batter recipe is the most important.
Next if you spread the batter thin enough it will cook evenly.  I will be investing in a Crepe Spreader
tool because the chef at Cafe Crepe told me that was the secret to a perfectly flat and round crepe.  Although I know you can make a really good tasting crepe at home using the method above, I plan to make these more often and would love this handy little gadget!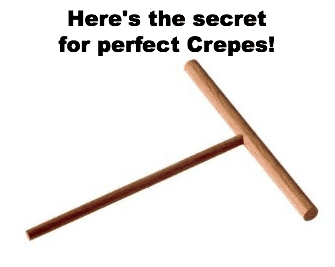 But wait!  If you get this Crepe Spreader tool, there's a certain technique on how to use it too.  Once you pour your batter in the pan you dip this tool in water and lay it with one end in the middle of the batter.  Use your wrists (don't push down) and slide this tool in a circular motion and it will form a perfect circle as it spreads the batter evenly!
Stay tuned for more crepe recipes to come!  I plan to do a ton of Crepe Filling Recipes in the future!  I plan to make healthy crepe options that will include shrimp, avocado, onions and more!
Enjoy