Crunchy Snack Ideas (other than chips)
Crunchy Snack Ideas (other than chips)
You know what's hard about trying to make better choices in my diet?  The crunch factor.  I love (and I mean really love) the crunchy snacks!  I can down a small bag of potato chips or extra butter popcorn in no time flat.  I find it hard to go to the movies without ordering popcorn with butter.  My waistline will pay the price if I continue.  I had to find something that would calm the cravings of crunchy textured foods that were a much better option than a bag of chips.
Here's a list of some of my favorite crunchy snack options that you might also enjoy.
vlasic Pickles
vlasic pickles have an amazing crunch and amazing flavor!  I put pickles to the top of my list because they satisfy my cravings for a salty snack that has a crunch.  We all love the vlasic kosher dill pickles but ave you tried the new Farmer's Garden by vlasic?  You need to give them a try!  They are just as good as our homemade 3 day sun pickles and that says a lot because our family prides themselves on that age old recipe! It's the perfect combination of cucumbers, garlic, peppers, carrots, herbs and spices that come together to create a bold new flavor!!  Seriously, these are amazing!  The cute little jar is a bonus for me because I repurpose it!  My husband loves to take the vlasic bread and butter pickles as a snack when he brings his lunch because he likes a hint of sweetness with his crunchy snack.  These pickles really are the perfect low calorie snack option and definitely way better than a bag of chips!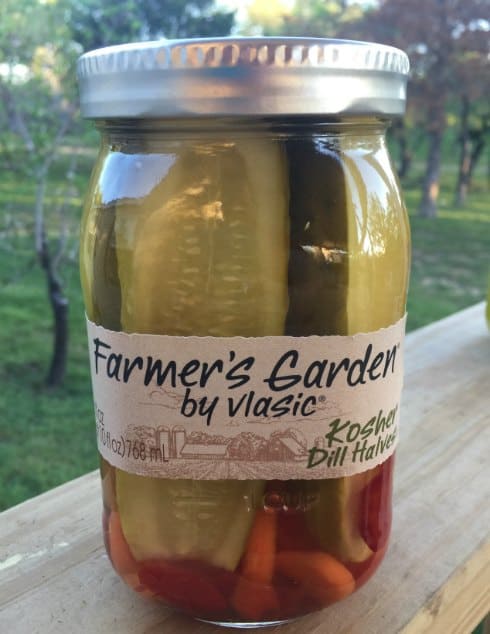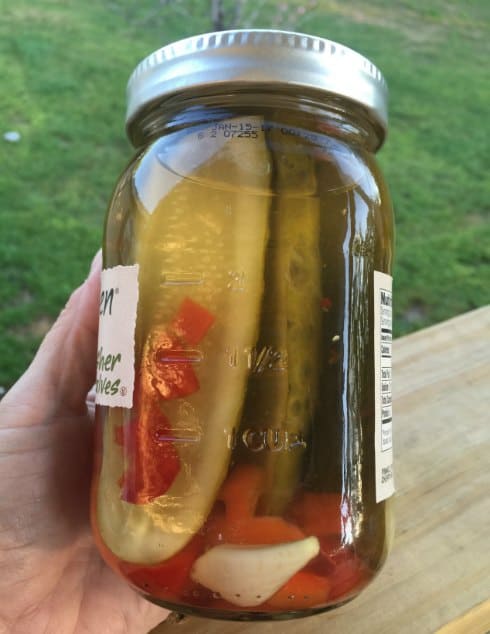 Here's a photo of my husbands lunch today!  Always with pickles!  He takes a frozen chicken breast with frozen veggies in a lunch container with a side of vlasic bread and butter chips!  This is how he preps his meals for work because he works out in the field all day long.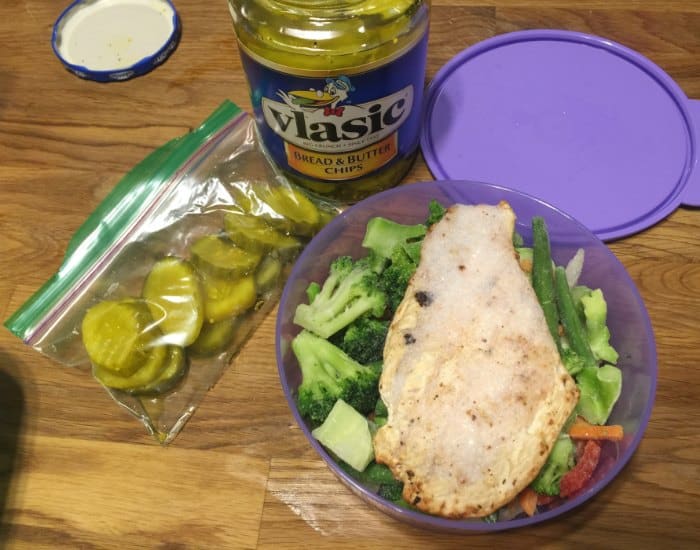 Did you know:
Vlasic Dill Pickles are a delicious, zero calorie snack that has no fat and only one gram of carbohydrates, but unlimited crunchy satisfaction. For just a few more calories, you can enjoy one of our other flavor varieties, too!  A serving of Vlasic Dill Pickles contains 4.2 calories.  The FDA allows a 'calorie-free' claim when calories are less than 5, as it is dietarily insignificant.  Alternately, our 'bread and butter' and sweet pickles contain just 20 to 30 calories per serving.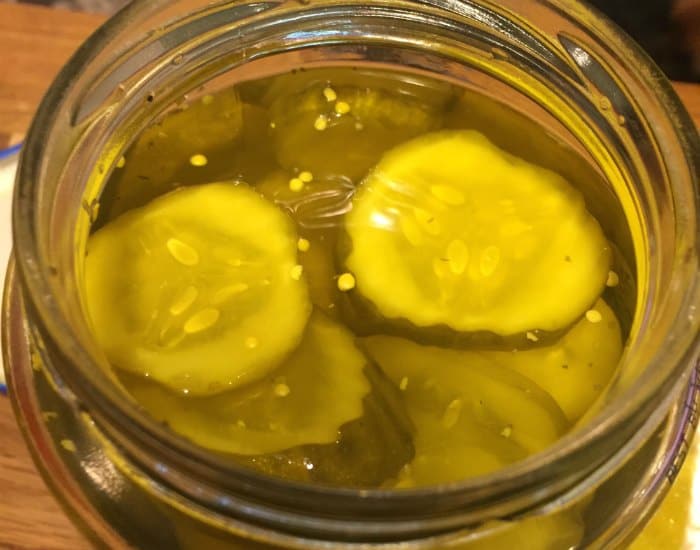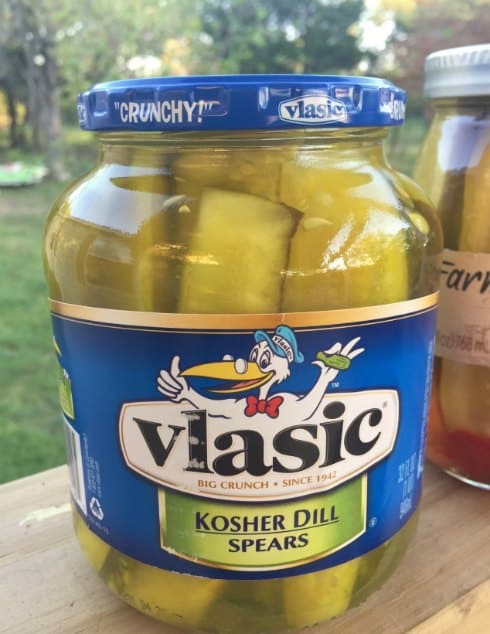 Snap Peas
I also like to munch on a few snap peas.  I have to add a bit of hummus to give them some flavor though.  Snap peas also give an amazing crunch and are just as easy to take on the go!
A small handful of almonds are another snack idea that is worth talking about.  They may not be as flavorful (if you get the plain kind) as pickles or snap peas with hummus but they will definitely curb your crunch cravings.
Apples
If you want a bit of sweetness with your crunchy snack then the apple is for you.  My husband also enjoys and apple as a morning snack idea.
Carrot Sticks
I put carrot sticks in here because they do offer a crunch.  I'm not a big fan of carrots unless they are doused in a ranch dressing but I know lots of people enjoy them and they are definitely better than a bag of chips any day.  I do enjoy the carrots in my Farmer's Garden vlasic pickles though because they have an amazing taste of garlic!
Frozen Grapes
Frozen grapes will give you somewhat of a crunch and are perfect on a hot day!
What are some of your favorite crunch snack ideas if you want to stay away from chips?