Easy Parmesan Zucchini Crisps
Easy Parmesan Zucchini Crisps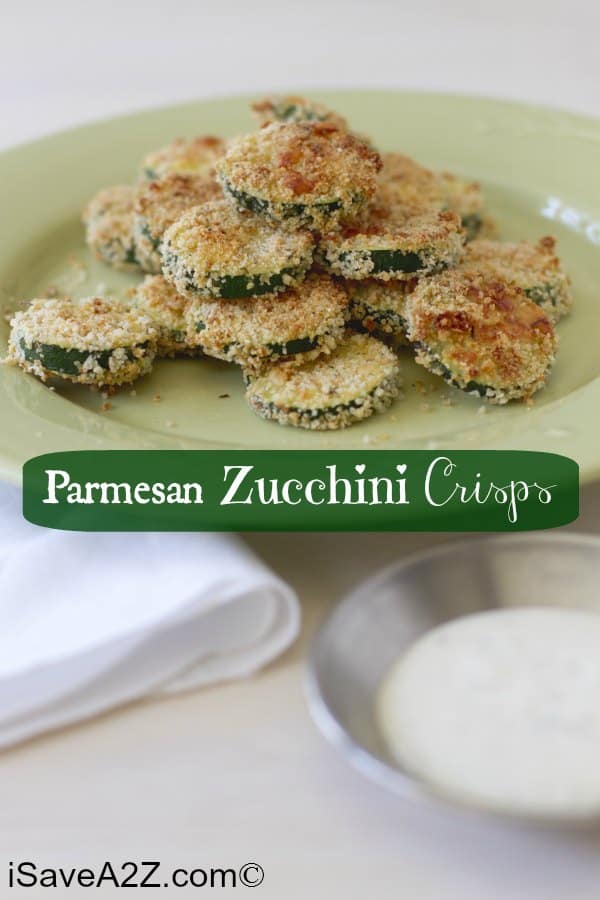 As you may know, we have been trying to make healthier food choices in our house. We don't want to deprive ourselves of really good food or feel like there are foods we can never have. Finding better alternatives can be a challenge, but with all the fresh vegetables available in the spring and summer your choices are endless. These Easy Parmesan Zucchini Crisps make a great snack. What makes them even better is that they are BAKED NOT FRIED!! This recipe uses every day ingredients that you may already have on hand and you can whip them up very quickly.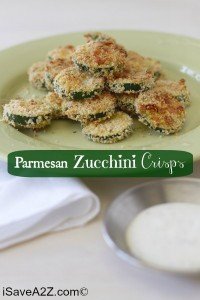 Easy Parmesan Zucchini Crisps
Ingredients
2

medium zucchini

1

tablespoon

of olive oil

1/4

cup

of grated Parmesan

1/4

cup

of plain

dry bread crumbs

1/8

teaspoon

salt

ground black pepper to taste
Instructions
Preheat oven to 450 and spray a baking sheet with cooking spray.

Wash and slice the zucchini into 1/4 inch slices.

In a medium bowl, toss the zucchini with the olive oil to coat.

In a small bowl, add the Parmesan, bread crumbs, salt and pepper. Stir to mix well.

Dip slices of zucchini in the bread crumb mixture, one by one, making sure to coat each side evenly. Press the coating on to make it stick.

Lay the "breaded" zucchini slices on the baking sheet, in a single layer, and bake until browned and crisp. About 25 to 30 minutes.

Remove from baking sheet and serve immediately.
Notes
It's hard to say how many this recipe will serve. These are really good so they may go quicker than you think.
Nutrition facts are provided as a courtesy.
You can have these Easy Parmesan Zucchini Crisps done in no time! My son likes to dip these in a little bit of ranch dressing. You could also try marinara sauce, a basil dipping sauce or maybe something a little spicy!
Be sure to check out all of our amazing recipes HERE!
Looking for more great recipes with fresh and healthy ingredients? Check out the Power Foods Cookbook! It's over 150 delicious recipes and the Kindle version is only $13.00!