Check out our neat recipe for our Easy Condensed Cream of Mushroom Soup! If you have been looking for some nice soup recipes for this cold season, then you can look no further! The recipe below will bring you through all of the steps that you will need to take in order to make this amazing Easy Condensed Cream of Mushroom Soup! If you happened to like this recipe, then you should definitely check out some of our other amazing soup recipes! Such as our Crockpot Chicken and Dumplings, our Spicy Pumpkin Soup, our Salmon Chowder, or even our Minestrone Soup recipe! If any of these recipes seemed to have caught your attention, then there are plenty more for you to check out! Be sure to take a look at our great soup recipe archives!
Still not enough soups for you? Then try out this neat cookbook! It has so many soup recipes that you can try a different one for each day of the year! With this cookbook in your hands, you shouldn't have any trouble finding the perfect soup recipe ever again!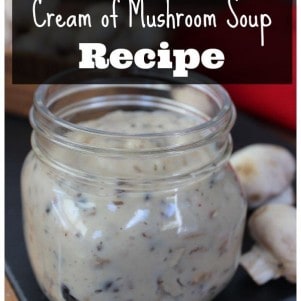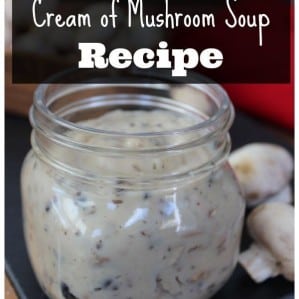 Easy Condensed Cream of Mushroom Soup
Ingredients
3/4

cup

of finely chopped Mushrooms

1/3

cup

of Flour

2/3

cup

of Milk

1 1/4

cup

of Vegetable Broth

1

tsp

of Onion Powder

1

tsp

of Garlic Powder

1/4

tsp

of Celery Salt

1/4

tsp

salt

1/4

tsp

of Pepper
Instructions
Boil the vegetable broth to a boil in a large pan.

In a bowl, whisk together the milk and the flour until the flour is dissolved.

Add in the remaining ingredients and continue whisking it until it is incorporated.

Add the milk/flour mixture to the broth, whisking it to combine.

Reduce heat to medium, allow to cook until thickened (3-5 minutes) stirring constantly.

Remove from heat.

Use immediately or store in airtight container in refrigerator.