Peppermint Sugar Scrub Cubes
Peppermint Sugar Scrub Cubes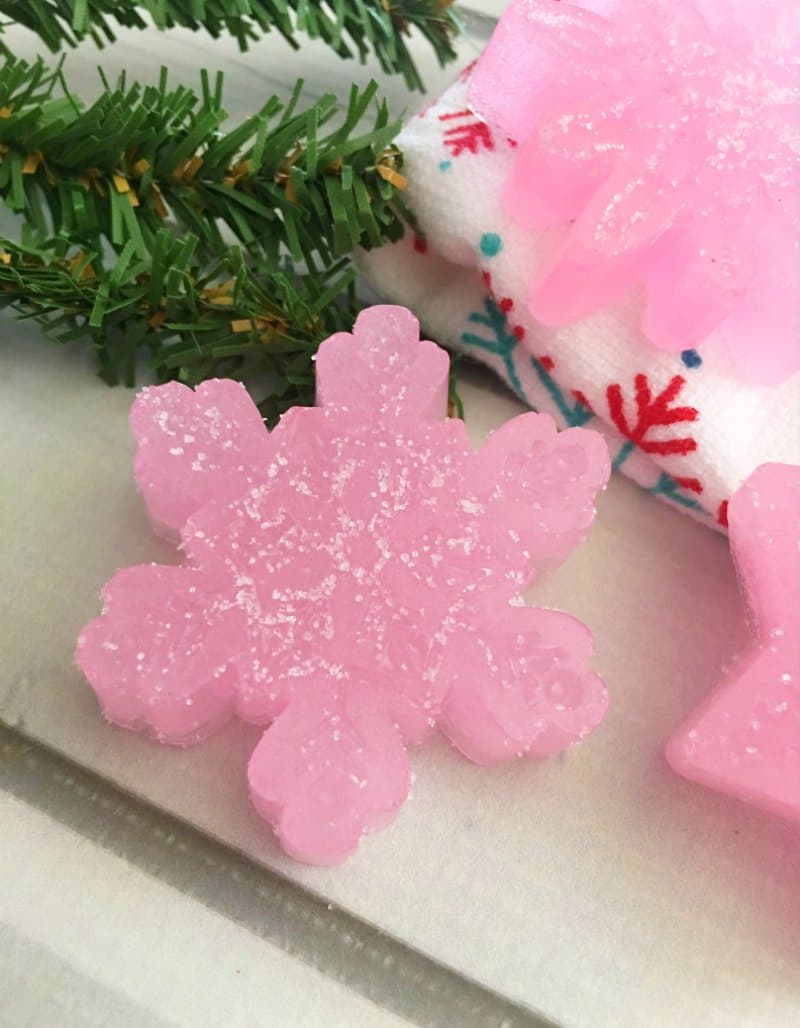 These cute little Peppermint Sugar Scrub Cubes make a perfect homemade gift idea! They don't take long at all to make and the smell heavenly! We use peppermint essential oils in this sugar scrub but you can use any color or oil you prefer. I've done these same sugar scrub cubes in lavender as well with a light purple color.
To dress them up as a gift, simply place them in a wide mouth mason jar. Use a small square piece of cloth placed just under the lid (in the same color pattern) and then wrap the outside of the lid with a pretty little ribbon. Add a small gift tag and you have a wonderful gift for someone special!
Check out these easy sugar scrub bars we made that are green!
Peppermint Sugar Scrub Cubes Ingredients
1/3 pour and melt glycerin soap
3-5 drops therapeutic grade peppermint essential oil
1/2 drop pink soap colorant (optional)
Wilton snowflake silicone mold
If you decide to use a different soap base besides the glycerin, I highly suggest adding vegetable glycerin to your recipe. Glycerin does wonders for the skin as it helps to trap moisture to keep your skin smooth and soft. This is why it feels so good on your skin when you use glycerin soap.
Peppermint Sugar Scrub Cubes Instructions
1. Place about 4-5 ice cube sized pieces of your pour and melt soap into a glass measuring cup and heat in the microwave for 30 seconds or until completely melted.
2. Mix in your peppermint essential oil and 1/2 drop of pink soap colorant (optional just to tint the soap).
3. Quickly mix your sugar and pour into your silicone molds (once the sugar is added, the mixture hardens quickly so work fast).
4. Set in the freezer for 15 minutes and push up on the bottom of your molds to remove each sugar scrub snowflake.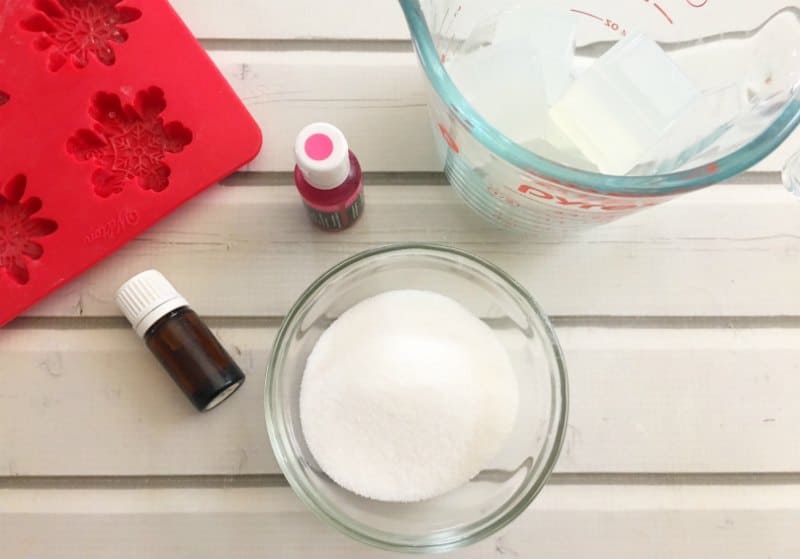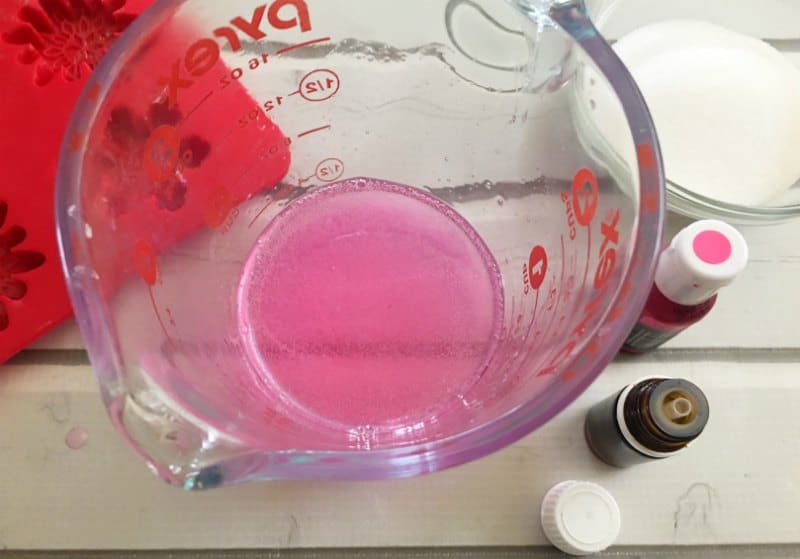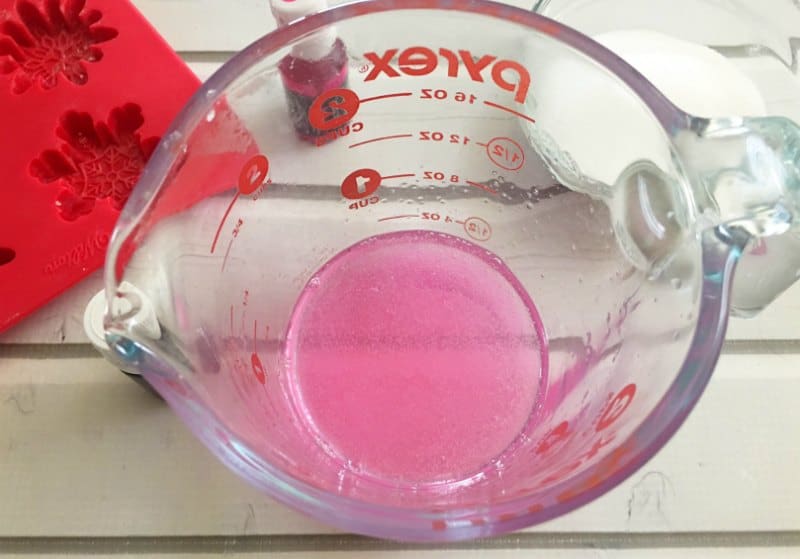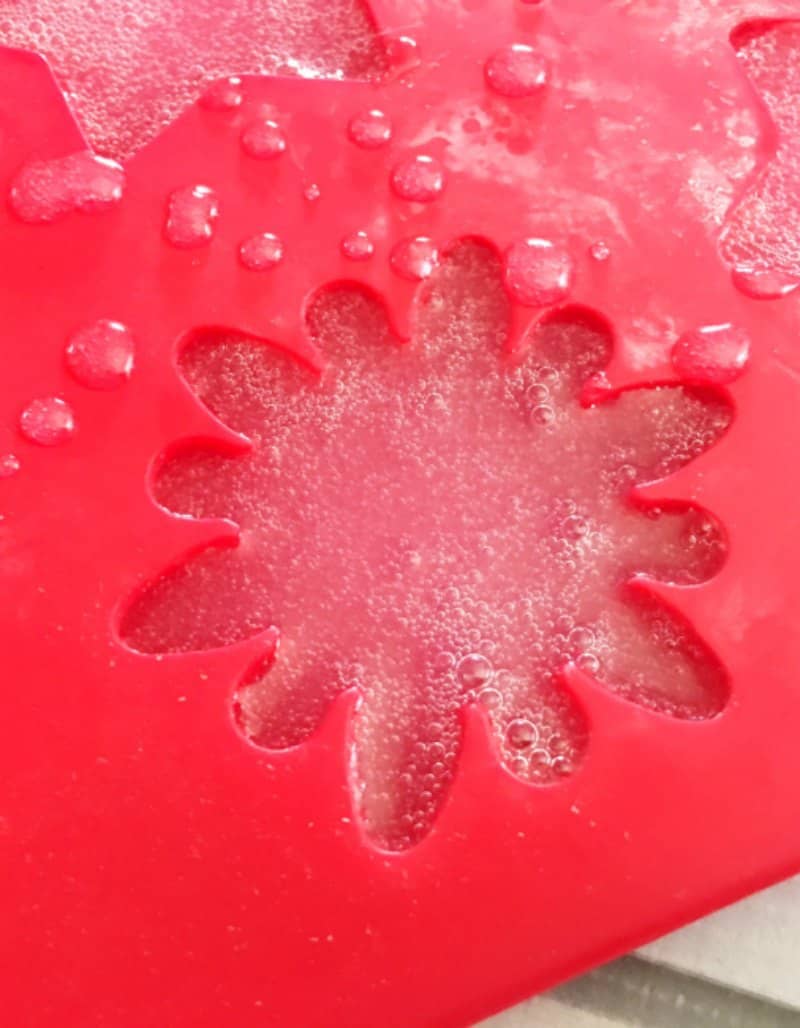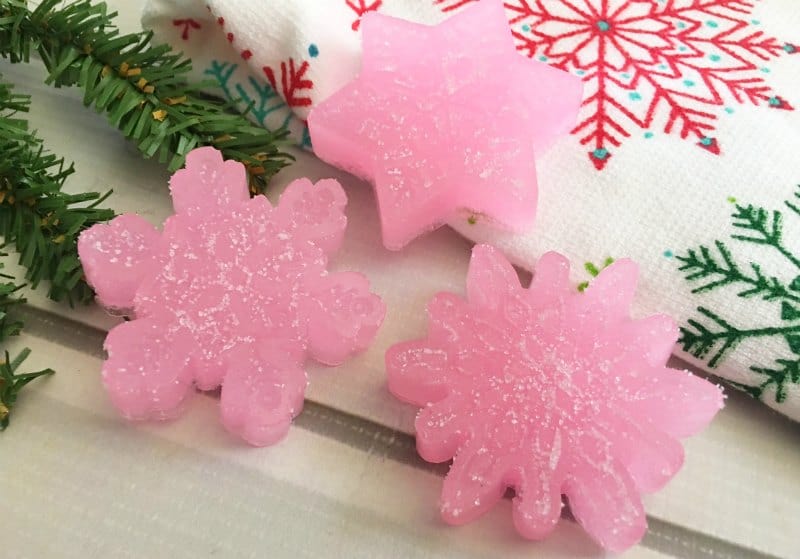 Don't forget to Pin It on Pinterest for later!