Felt Tree Ornament Craft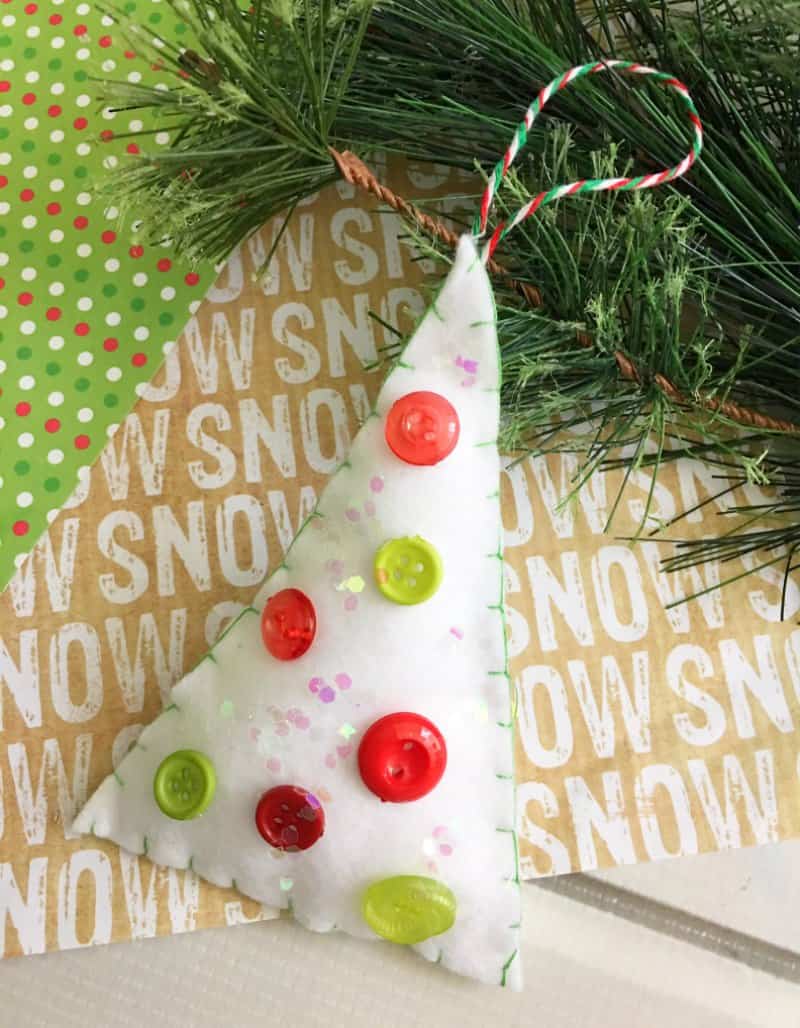 This Felt Tree Ornament Craft idea was super fun to make with the kiddos.
It can also give an intro to sewing with a needle and thread for age appropriate kids too. It's fun to see them accomplish something on their own. It really helps to boost their self-esteem but more importantly, it teaches them real-life skills they will use in the future. Just think of how many times you needed to sew on a button that came off or maybe even hem up a pair of new pants you wished fit you better?
This craft project idea could lead to a love for sewing! Next thing you know you will be at the craft store scooping out the sewing section for a brand new sewing machine. I say this because this is exactly how my kids got started sewing! Not many kids today know how to sew. I don't think they've been introduced to it to even know if they might enjoy it or not.
Felt Tree Ornament Craft Supplies Needed
White felt
Christmas twine
Green thread
Needle
Cotton balls
Red and green buttons
Clear glue and white glitter (optional)
Hot glue/hot glue gun
Christmas Tree Felt Craft Instructions
1. Cut two of the exact same triangles from your white felt and place one on top of the other.
2. Thread a needle with your green thread and sew the edges together with a basic blanket stitch leaving a small opening.
3. Stuff cotton balls into the small opening until your tree is full, sew the opening together and tie the ends off into a knot.
4. Cut a 6″ piece of Christmas twine, tie the ends into a knot and glue the knot to the back of your tree.
5. Carefully glue your red and green buttons all over the front of the tree.
6. (Optional step) Rub a small amount of glitter onto the white of the tree, sprinkle with glitter and let dry.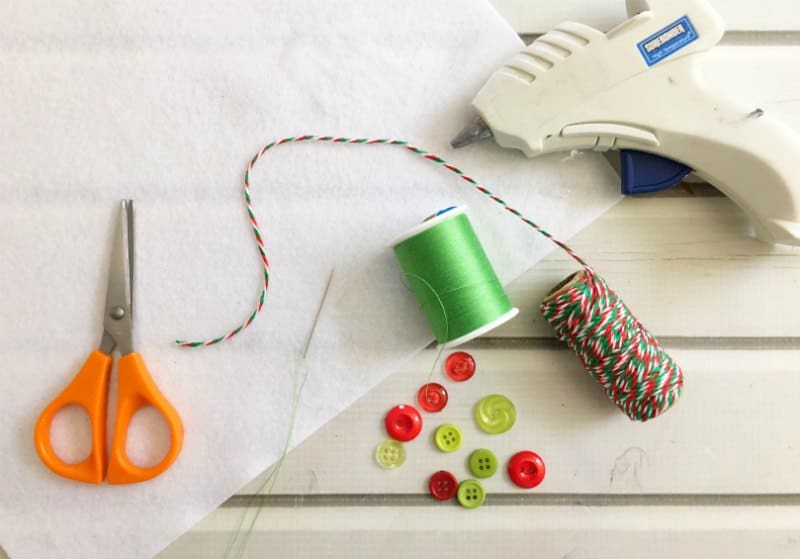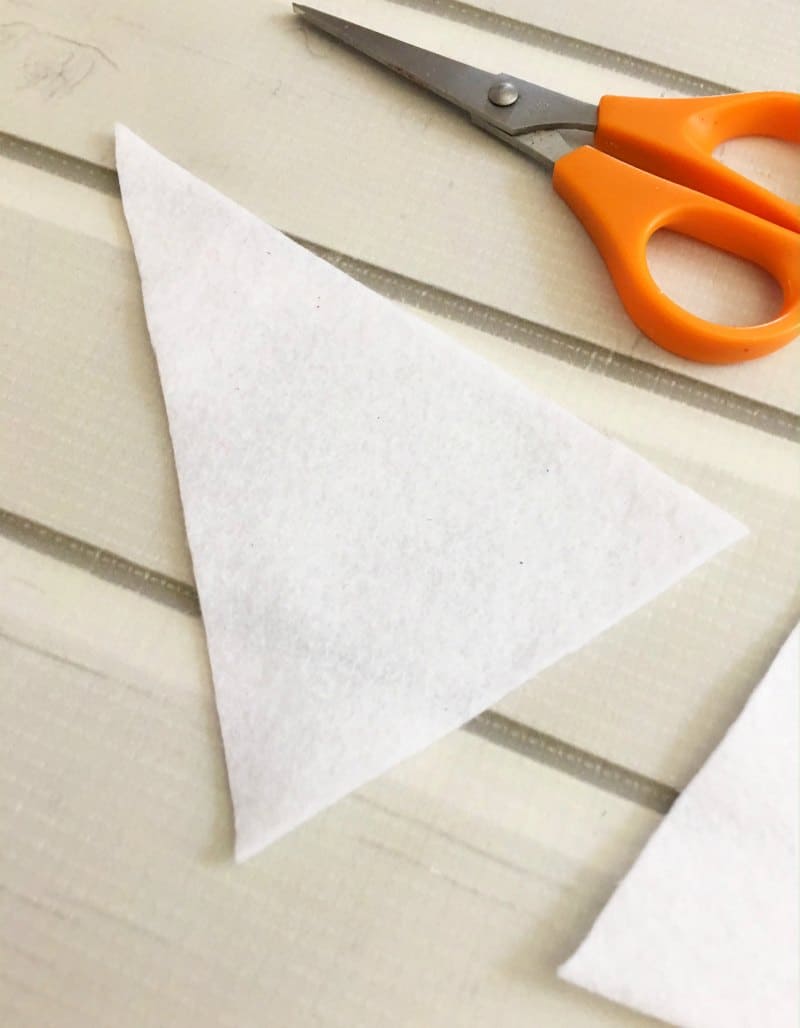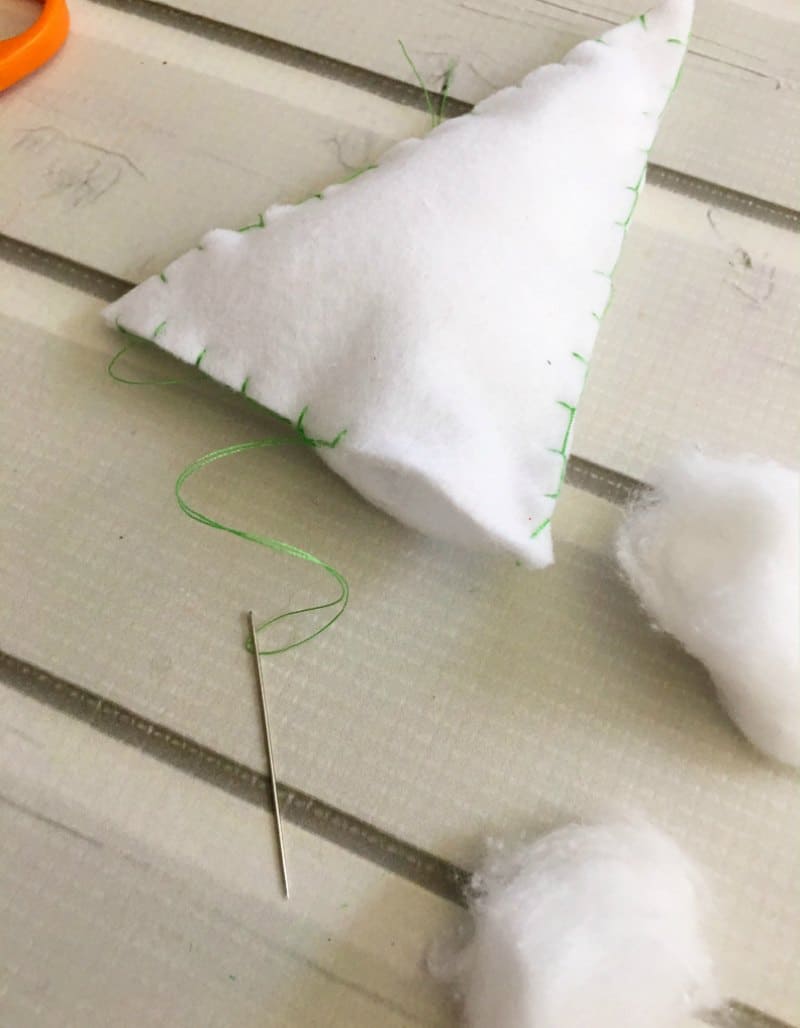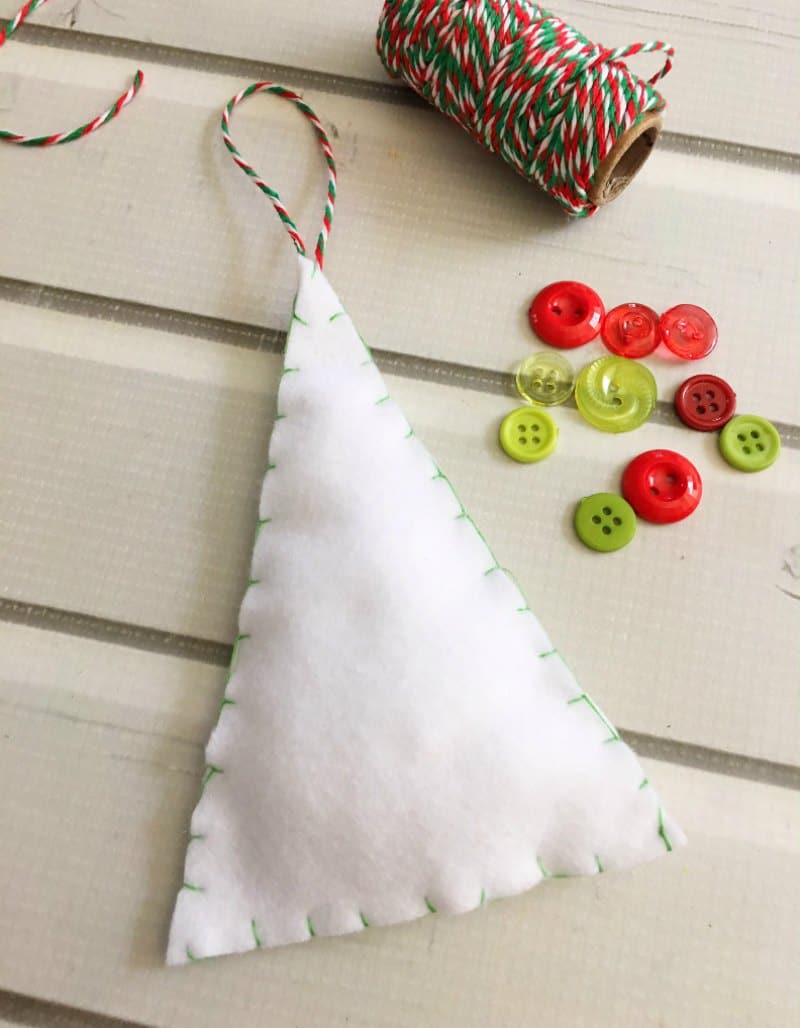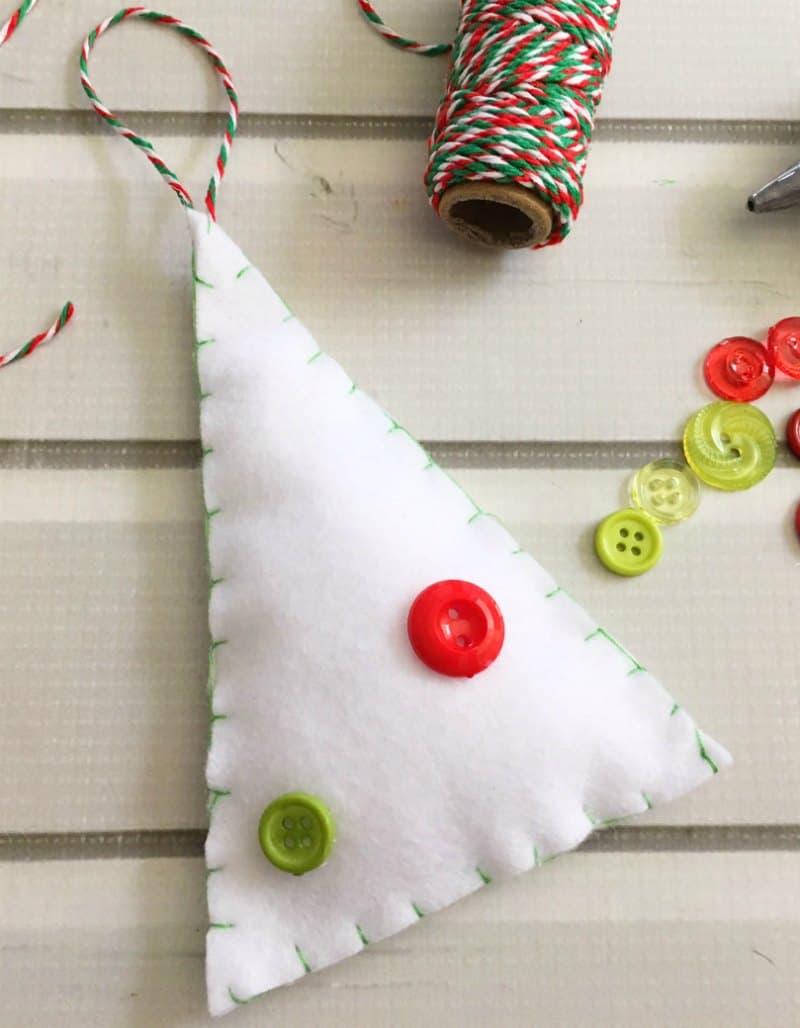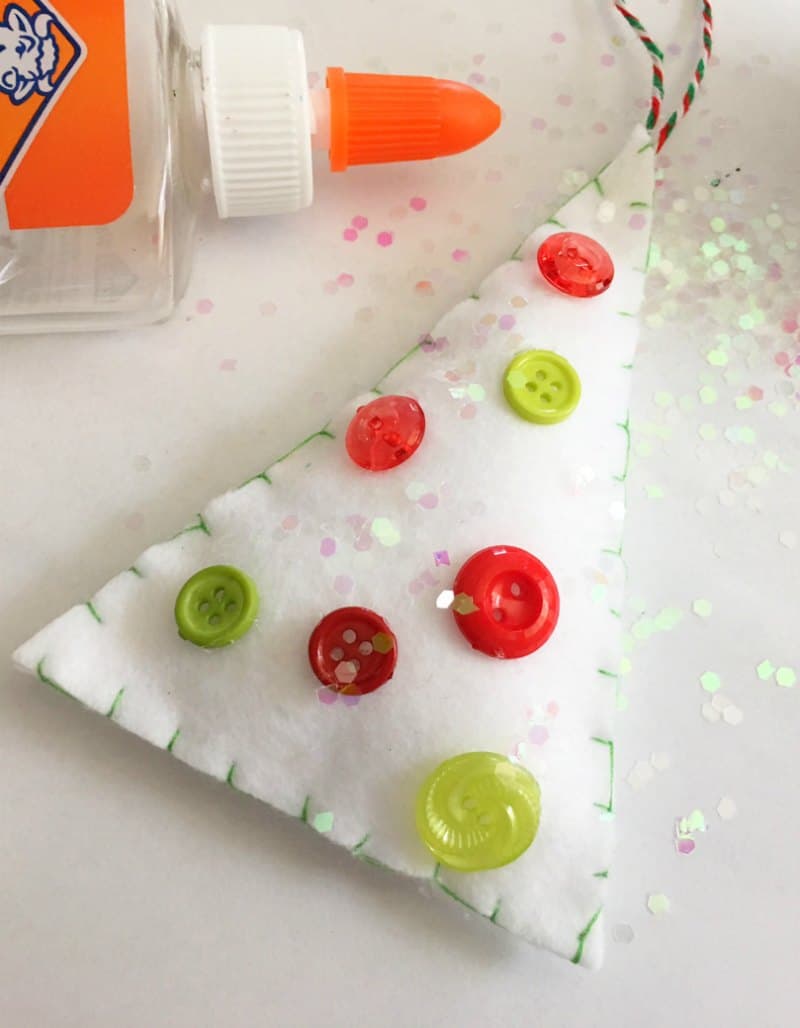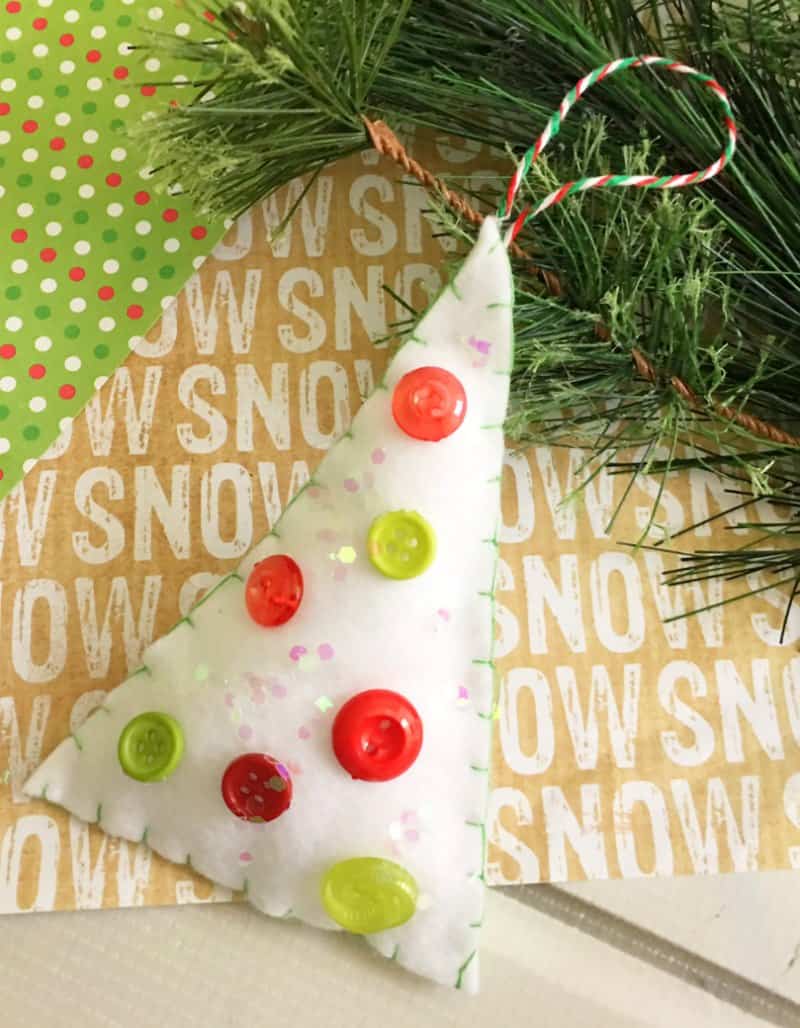 Don't forget to Pin it on Pinterest for later!