Zucchini Patties
Check out this absolutely amazing recipe for some amazingly delicious Zucchini Patties! Just because these patties are made of zucchini, does not mean they can't be delicious! Try them out for yourself! The recipe below will bring you step by step into making these great Zucchini Patties! If you're vegetarian, and this recipe helped you find something delicious to eat, then you can look no further! There are plenty of vegetarian recipes for you to try here on this site! You might want to try out our Vegetarian Korma, our Vegetarian Risotto Recipe, or even our Vegetarian Lasagna!
Looking for more great tasting recipes like this?? Check out this Easy Vegetarian Recipes cookbook that is FREE (the kindle edition) on Amazon right now!! This cookbook should help you with any kind of meal you may be wanting to prepare! Who needs meat, when you have an amazing cookbook like this?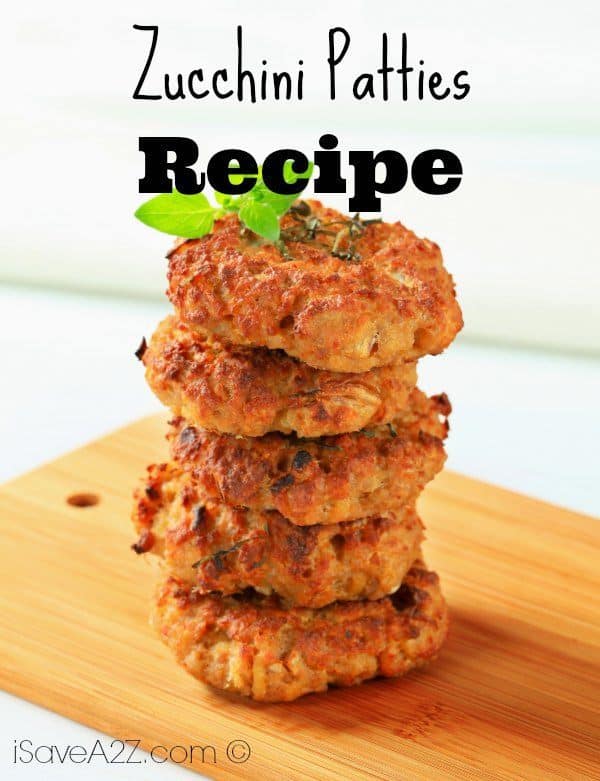 Zucchini Patties
Ingredients
2

cups

grated zucchini

2

eggs

beaten

1/4

cup

chopped onion

1/2

cup

all-purpose flour

1/2

cup

grated Parmesan cheese

1/2

cup

shredded mozzarella cheese

salt to taste

2

tablespoons

vegetable oil
Instructions
Take out a medium sized bowl, and combine the zucchini, eggs, onion, flour, parmesan cheese, mozzarella cheese, and salt together. Be sure to stir well enough so that the ingredients distribute easily.

Now you are going to want to heat up a small amount of oil in a skillet that is over a medium high heat. Drop the zucchini mixture you mixed together earlier by spoonfuls, or however big you want your patties to turn out to be. Cook this for a good few minutes before flipping to the other side. Make sure each side of the patties are a nice golden color! That is when you know you are ready to serve your zucchini patties.
Nutrition facts are provided as a courtesy.