Vegetarian Risotto Recipe
Vegetarian Risotto Recipe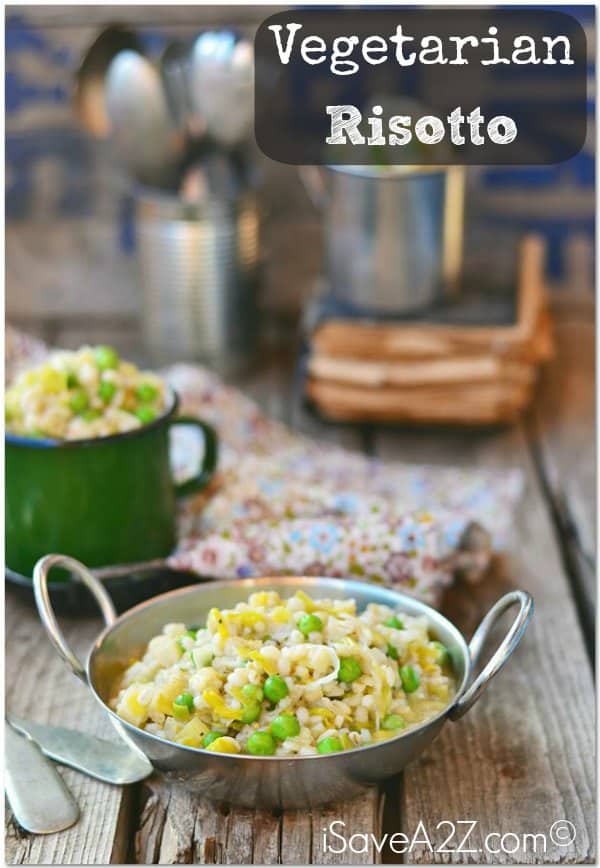 My family and I are trying to make better and healthier eating choices this year. Risotto is something I have always been a little scared of. I see them cook it on Top Chef all the time, so it must be fancy, right? Well, it's just a different kind of rice than I am used to. This Vegetarian Risotto was something I really wanted to try because it has bright green peas in it which makes it look (and taste) amazing! Even though you have to be a little careful with risotto, this is a pretty simple recipe.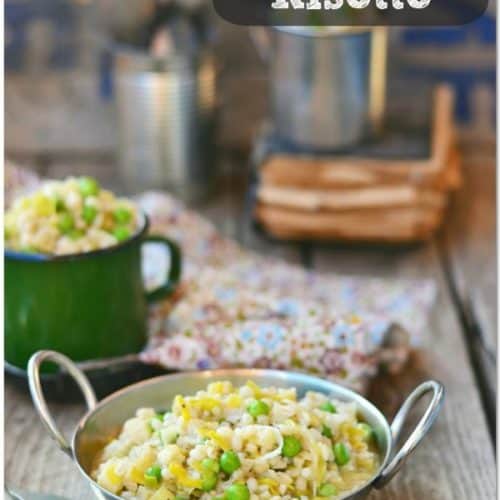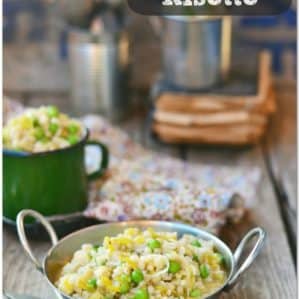 Vegetarian Risotto Recipe
Ingredients
5

cups

of water

2

tablespoons

of vegetarian chicken soup mix

2

tablespoons

of butter

1

onion

finely minced

1

celery stalk

minced

1 1/2

cups

of risotto rice

1

cup

of dry white wine

2/3

cup

of grated parmesan cheese

1

cup

of frozen peas
Instructions
In a medium pot, mix water and vegetarian chicken soup mix. Bring it to a boil and then lower the heat and keep it at a simmer. It's always better to have a little more stock than you need, rather than not have enough.

In a pan, melt the butter and saute onion and celery for about 2 or 3 minutes. You don't want to brown them, just saute until translucent.

Add the rice and stir until the it is completely coated with saute mixture. Be careful not to break the rice.

Add half of the dry white wine and stir constantly until it is absorbed.

Add the chicken stock 1/2 cup at a time, stirring until each addition is absorbed. Cook for about 18 to 20 while continuing to add the stock and stir until risotto is tender but also al dente.

Remove risotto from heat and immediately stir in the rest of the wine, the parmesan cheese and peas.
Nutrition facts are provided as a courtesy.
Looking for more great tasting recipes like this Vegetarian Risotto Recipe?? Check out this Easy Vegetarian Recipes cookbook that is FREE (the kindle edition) on Amazon right now!!
You can also get all of our other amazing recipes HERE! There's a little bit of something there for everyone.
Enjoy!