Easy Chicken and Rice Casserole
Easy Chicken and Rice Casserole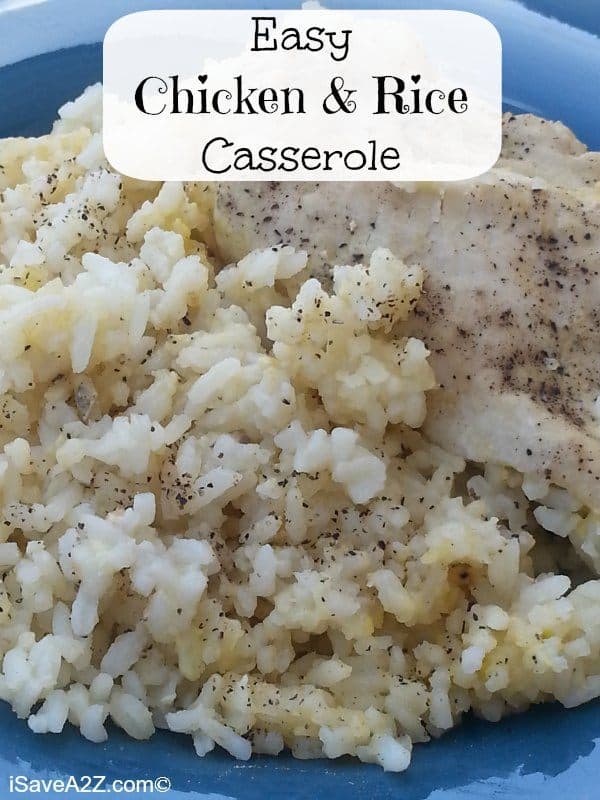 I'm sure you've noticed that we LOVE our easy recipes around here. Well, here is another one you can add to your list! This is my Easy Chicken and Rice Casserole Recipe! I shouldn't say "my" recipe because it was passed down to me but you know what I mean 🙂 My whole family loves this dish and since there are just four of us we always have left overs for the next day. This Easy Chicken and Rice Casserole only takes 4 ingredients!! You can do your prep work in no time and then it just bakes in the oven.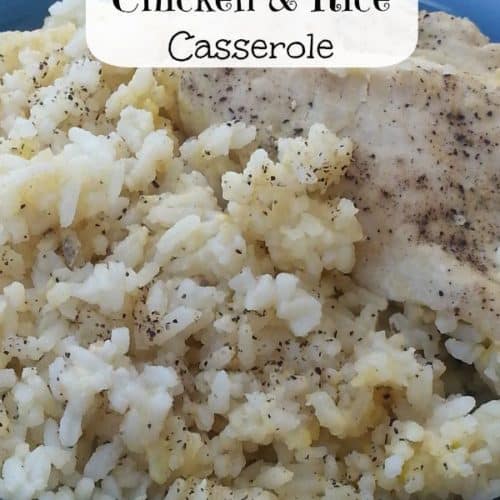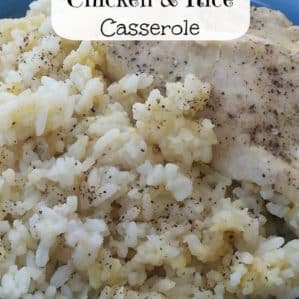 Easy Chicken and Rice Casserole
Ingredients
1

14oz box of instant rice - make sure it is the smaller box or you'll have too much rice.

4-5

boneless

skinless chicken breasts
Instructions
Preheat oven to 350 degrees Fahrenheit and set a 9x13 baking dish to the side.

In a medium saucepan, on medium heat, add both soups and then add two soup cans of water. Stir frequently and cook until most of the lumps are gone.

While that is cooking, pour the entire box of rice into the baking dish and spread out evenly.

When soup is done, pour 2/3 of the mixture on to the rice. Stir to make sure all of the rice is moist.

Lay chicken breasts on top of rice and season with salt and pepper to taste. I push the chicken down slightly so it sits in the rice. Then pour the rest of the soup mixture on top.

Cover dish with foil and cook for 1 hour.

Take the dish out of the oven, remove the foil (be careful of the steam), turn chicken breasts over (you can salt and pepper the other side if desired) and press back into the rice.

Cook un-covered for an additional 25 to 30 minutes.

Remove from oven and serve warm.
Nutrition facts are provided as a courtesy.
You can check out all of our delicious recipes HERE! Looking for more easy chicken dishes? Check out 101 Quick and Easy Chicken Dishes! You can get the Kindle version for just $2.99!