Artichoke Spinach Dip
Check out this new and amazing recipe for an absolutely delicious Artichoke Spinach Dip! This recipe is super easy, and it is one of my personal favorites when it comes to dips for your corn or tortilla chips! The recipe below will bring you step by step into creating this amazing recipe! Best part about it, is that there isn't much work you have to do for prep, and most of the time put into making this amazing dip is in the baking process! So gather your ingredients and get ready to taste one of the best chip dips ever! If you're looking for some other great recipes like this one, then look no further! Check out our Roasted Red Pepper Dip, our Cilantro Jalapeno Dip Recipe,  and even our Crockpot Mexican Dip Recipe!
Have a party or a special occasion coming up in which you will need multiple different types of dips available? This cookbook will be sure to help you out then! Get as many party dips that all of your guests will love in this one cookbook! Go check it out!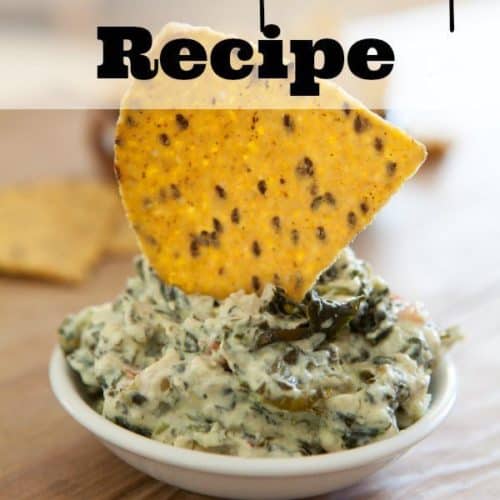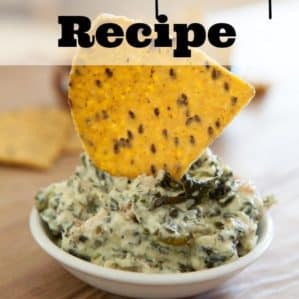 Artichoke Spinach Dip
Ingredients
4

cloves

of garlic

1

10 ounce package of frozen chopped spinach, thawed and drained

1

10 ounce container of Alfredo-style pasta sauce

1

cup

of shredded mozzarella cheese

1/3

cup

of grated Parmesan cheese

1/2

8 ounce package of cream cheese, softened
Instructions
Preheat your oven to 350 degrees F

Take out a small baking dish and place garlic in it. Bake this in the preheated oven for 20 to 30 minutes or until it is soft. Remove this from the heat. When it is cool enough to touch, squeeze the softened garlic from the skins.

Now take an 8x8 inch baking dish, and spread your roasted garlic, spinach, artichoke hearts, alfredo style pasta sauce, mozzarella cheese, parmesan cheese, and the cream cheese.

Bake this in the preheated oven for 30 minutes, nor until the cheeses have been melted and are bubbly. Serve this warm.
Nutrition facts are provided as a courtesy.