Shrimp Scampi Sauce Recipe
This post was sponsored by Pompeian and Smiley360 but all opinions are 100% my own.
Shrimp Scampi Sauce Recipe
I have got the best Shrimp Scampi Sauce Recipe ever!  It's easy to make and all you have to do is bake it!  This recipe is easy but you couldn't tell it by the taste!  It tastes amazing!  I've always wondering what the trick to amazing Shrimp Scampi was and now I know!  It's the combination of the olive oil and seasonings!
We ended up making this Shrimp Scampi Sauce recipe and put these delicious bites on top of a salad to make a complete and healthy meal!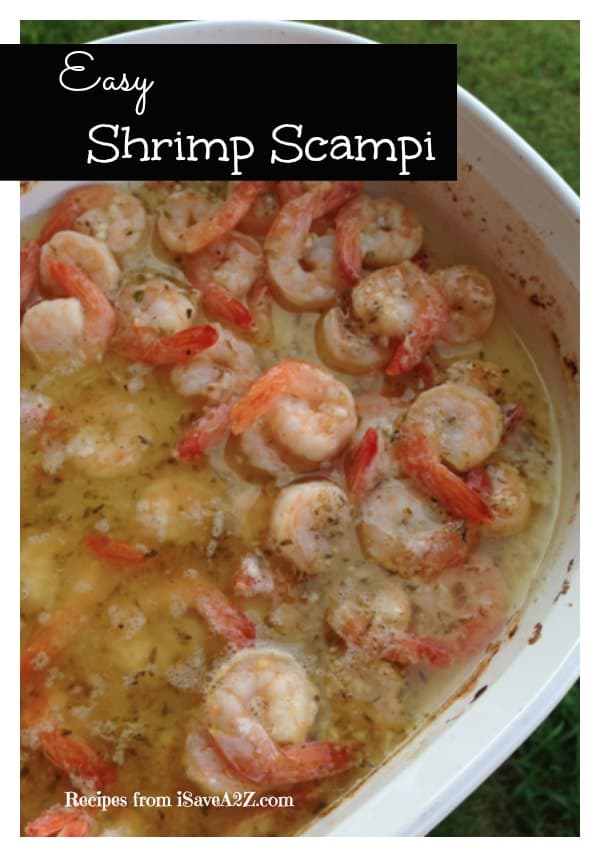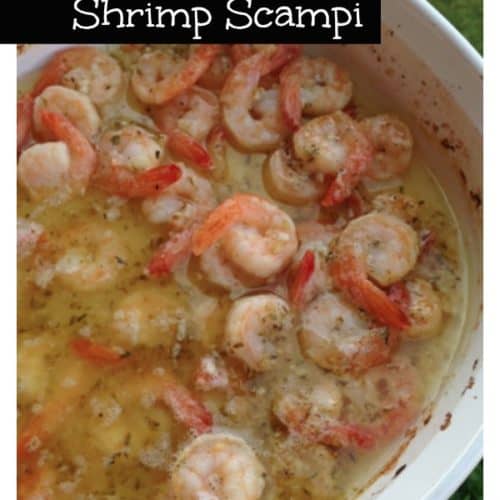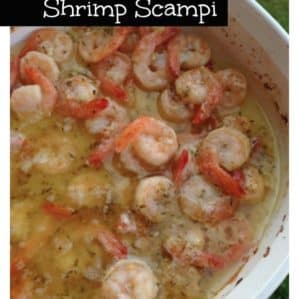 Shrimp Scampi Sauce Recipe
This is one of the easiest and best tasting Shrimp Scampi Recipes I have ever tried. All you have to do is combine the ingredients and bake it! Easy!
Instructions
Combine the lemon juice, salt, pepper, garlic and oregano in a bowl and whisk it until all the salt crystals have dissolved. Stir in the Pompeian Olive Oil. As an optional ingredient, add 1/2 teaspoon of red pepper flakes if you like a little heat in your dish.

For this scampi recipe I used a pound of 20 count pre-cooked frozen shrimp. Pour the frozen shrimp in a deep baking dish and cover it with the scampi sauce you just prepared. Bake it for about 5 to 10 minutes on 350 degrees. (You will bake it just enough time for the frozen shrimp to heat if it's precooked shrimp)
Notes
This recipe makes about 1 1/2 cups of Shrimp Scamp Sauce. This sauce can also be used to baste any kind of seafood. It's enough for up to 3 pounds of seafood. The sauce will keep for several days in the before using it if you need to make it ahead of time. Simply stir before using.
Nutrition facts are provided as a courtesy.
There are a few tricks to making this recipe tastes just like a professional made it.  First, I always use fresh ingredients.  Use fresh garlic cloves and fresh oregano.  It really does make a simple dish taste amazing.
The next thing I did to make this recipe tastes amazing is I used the Robust Flavor Olive Oil.  Don't be fooled by Olive Oil.  They are not all the same.  If you look closely at the ingredients you will find that some Olive Oils are mixed with regular oil and sold for almost the same price.  My personal favorite is the Pompeian Extra Virgin Olive Oil – Robust Flavor.
Just like this photo below.
They always say the secret is in the sauce and yes, with the fresh ingredients it really is!
Give this recipe a try and be sure to come back and tell me what you think about it.