Peppermint Chocolate Fudge Recipe
I've got a really easy Peppermint Chocolate Fudge Recipe for you today!  This one is made using the microwave!  I love fast and easy recipes.  This fudge recipe is a great homemade gift idea and perfect around the holidays.  We love all kinds of Peppermint recipes.  If you haven't already tried our Peppermint milkshake or our Peppermint Sugar Cookies, you should check them out!
These are fun to give as gifts for neighbors, postal workers, Doctors, teachers etc…  You could easily pack these in a cute little gift container too.  We do lots of baking around the holidays and we just love giving little goodies to everyone.
We love using the Ghiradella chips in this recipe but you can use any you prefer.  The Ghiradella chocolate chips are rich and full of smooth yumminess!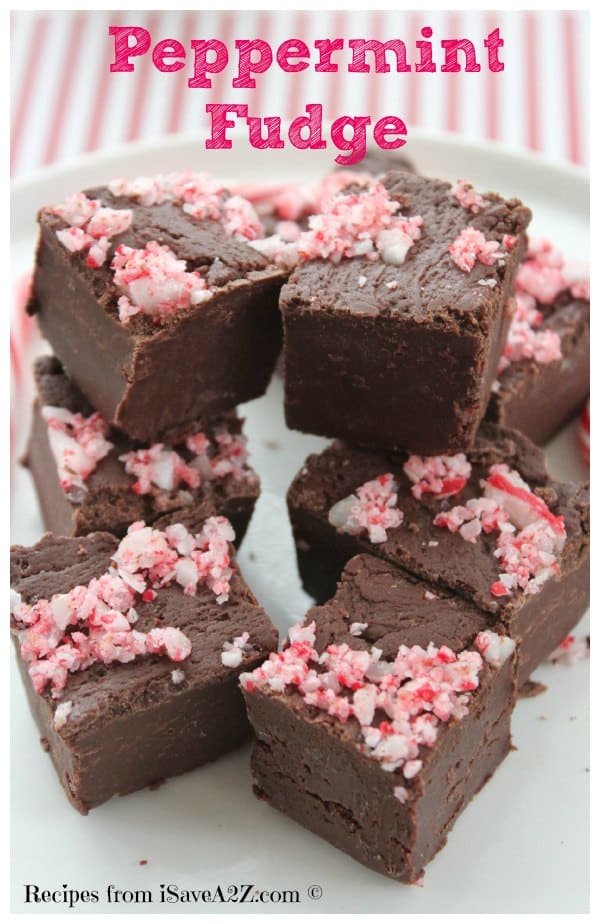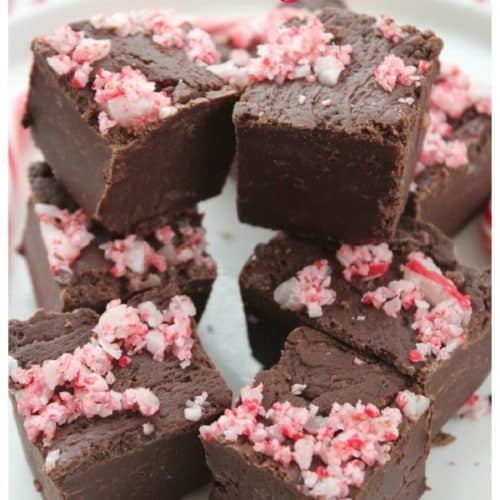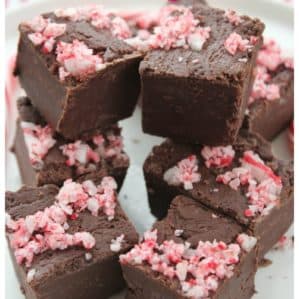 Peppermint Chocolate Fudge Recipe
Rich and yummy Peppermint Chocolate Fudge Recipe!
Instructions
Place candy canes in a food processor or crush inside of plastic bag

Place chocolate chips in a large bowl

Add condensed milk

Add peppermint extract

Stir

Microwave for 1 minute and then stir

Return to microwave for an additional 1 minute

Mix until smooth

Pour mixture into a greased 8X8 pan

Top with candy cane pieces

Refrigerate for 1 hour
Here are photos of our process: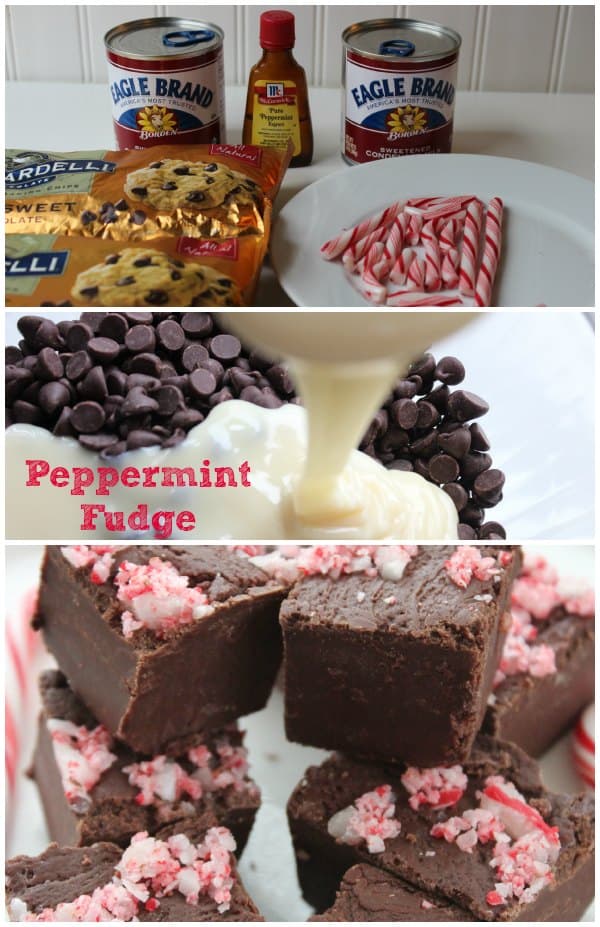 Here are a few other posts that are perfect for this time of year!
Now if you like to give homemade Gifts in a Jar, then we have a few good ideas for you to try:
All of our Sugar Scrub recipes are extremely popular and worth trying!
We also have a ton of very popular holiday recipe ideas if you are looking for something edible!  Try anyone of these: