Easy Christmas Treats Idea: Rudolph Reindeer Truffles
Easy Christmas Treats idea: Rudolph Reindeer Truffles
If you are looking for a cute party treat you have got to see this easy Christmas Treats Idea we call our Rudolph Reindeer Truffles Recipe!  My absolute favorite truffles are those made by Lindor!  If you haven't try them, do so now! Careful though, they are very addicting!
I'm always trying new recipes to make my Christmas celebration fun and exciting.  These Easy Rudolph Reindeer Truffles will definitely be a hit!  I've also created Gingerbread marshmallow pops, Santa Rice Krispies and even a Donut Snowman on a stick!  You've got to see those too!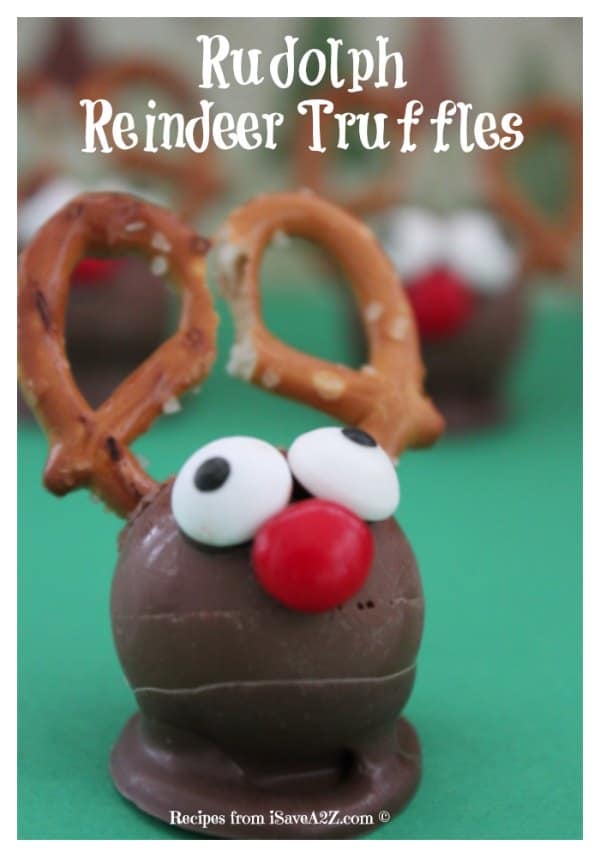 Here's how you make the Easy Rudolph Reindeer Truffles: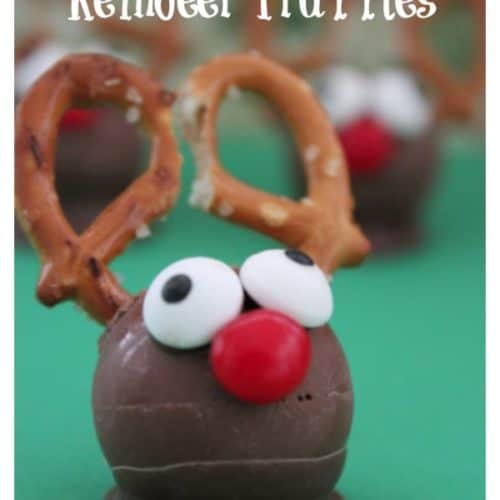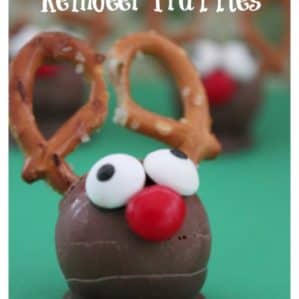 Easy Rudolph Reindeer Truffles
Perfect for parties and oh, so easy to make!!!
Instructions
Using a toothpick, poke holes on each side for Pretzel antlers.

Heat Candy Chips in large bowl by microwaving for 30 seconds stirring and repeating until melted.

If Truffles are not flat on bottom, dip bottom of truffle in chocolate and place on wax paper.

Allow to set.

Using toothpick, gather up small bit of melted chocolate and paint on back of red "nose" and place on truffle. You may need to hold in place for a moment.

Repeat this process with each eye.

Allow chocolate to set.
Nutrition facts are provided as a courtesy.