DIY Easter Flower Arrangement
DIY Easter Flower Arrangement
Check out this super easy DIY Easter Flower Arrangement we made!  Can you believe Easter is right around the corner?  It just seems like the kids just barely started school but yet it's almost Easter time.  You can create this same exact look with just a few items from your local craft store or even the dollar store and some fresh flowers!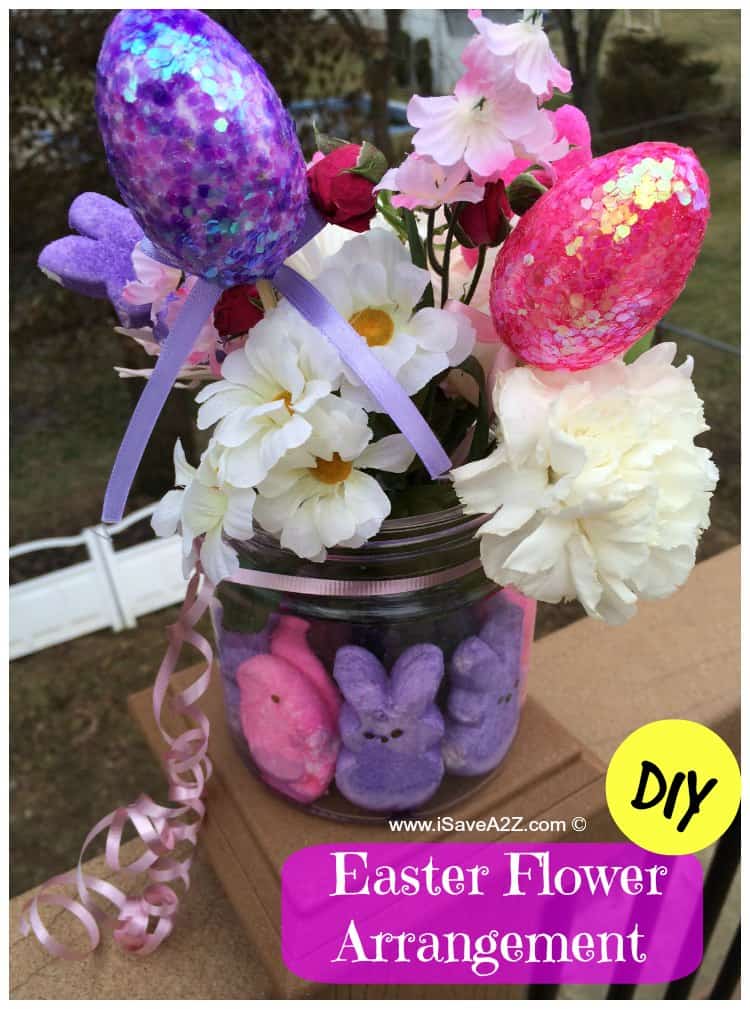 I love a fresh floral arrangement but they can really get up there in price.  Especially if you have them delivered.  You can make this super cute Easter Flower Arrangement yourself for a fraction of the cost.  We love pinks and purples around this holiday but you can use the colors you like too.  Yellows are always nice for Easter too.
Here are the supplies you need to make this beautiful Easter Flower Arrangement:
-A clear Vase  (A mason jar would work too!)
-Pink and Purple Peeps
-Flowers (Various Colors and you can choose to use real or fake flowers, depending on how long you would like it to last!)
–Sparkly Eggs (Available at the dollar store)
-Skewers
-Ribbon
-A glass
Instructions to make this beautiful Easter Flower Arrangement:
-Start with tying your pink ribbon around the top of the vase and curl the ends with a pair of scissors
-Put your glass in the vase in the middle
-Around the glass, put your peeps in! You can choose to alternate the colors do one chunk of one color and one chunk of the other color!
-Place your flowers in the glass inside the vase! Being sure that you evenly distribute the colors of the flowers if you have various colors
-Put your eggs and a few different peeps on skewers and place throughout the arrangement of flowers!
All Done! See, that was easy right?! You now have a beautiful, seasonal Easter Flower Arrangement that will look awesome for your Holiday and Gatherings throughout the Spring season!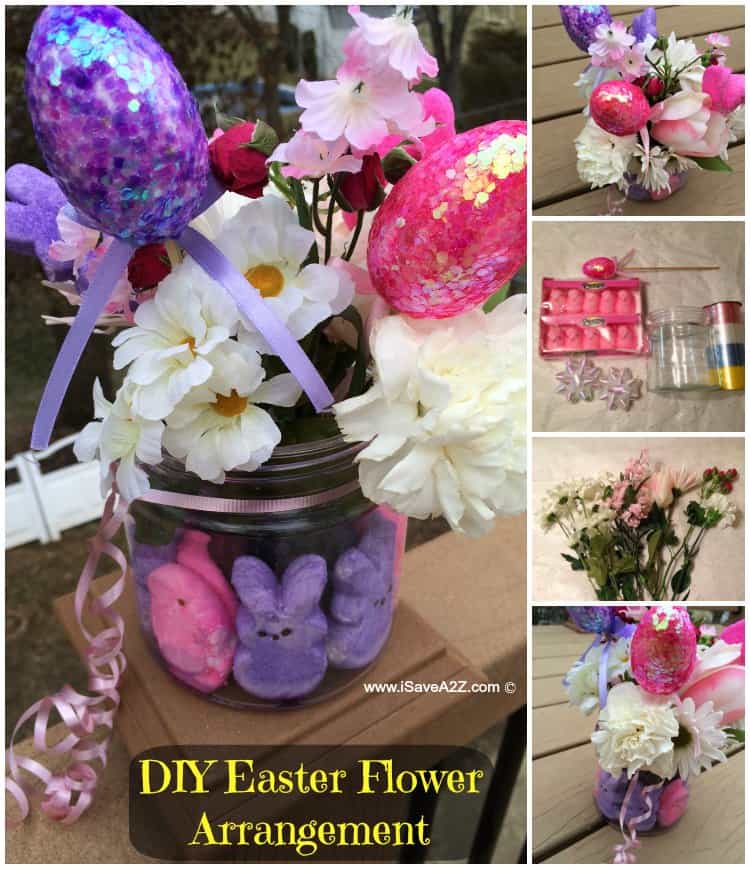 If you need a few other Easter Ideas you have got to check out our Easter Dessert Ideas  like our Easter Cookies or even or Peeps Birds nest edible treat!  The kids go crazy over these!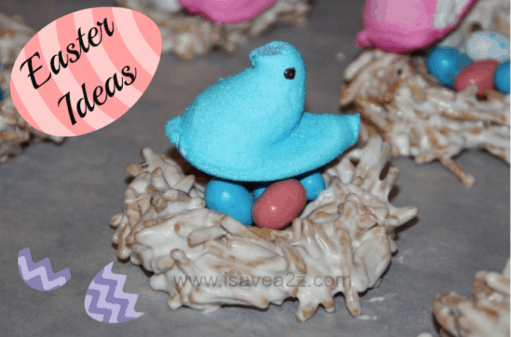 If you are looking for Easter Supplies I highly suggest you check out your local dollar store for some amazing deals. I've also found some pretty good deals here on Amazon too!