Baked Apple Chimichangas
Check out this neat recipe for our amazing Baked Apple Chimichangas! If you have been looking for a nice dessert, then you are in luck! The recipe below will bring you through all of the steps that you will need to take in order to make these delicious Baked Apple Chimichangas! If you just so happened to like this recipe, then you should try some of our other great desserts! Go check out our No Bake Twinkie Strawberry Dessert, our Creamsicle Cake, and many more!
If you just so happen to bake sweets quite often, and you are looking for some new recipes to try, then this neat cookbook here might be of interest to you! With the recipes here, and the recipes you will find in that cookbook, there is absolutely no way you can go wrong! Try them out and see what you think!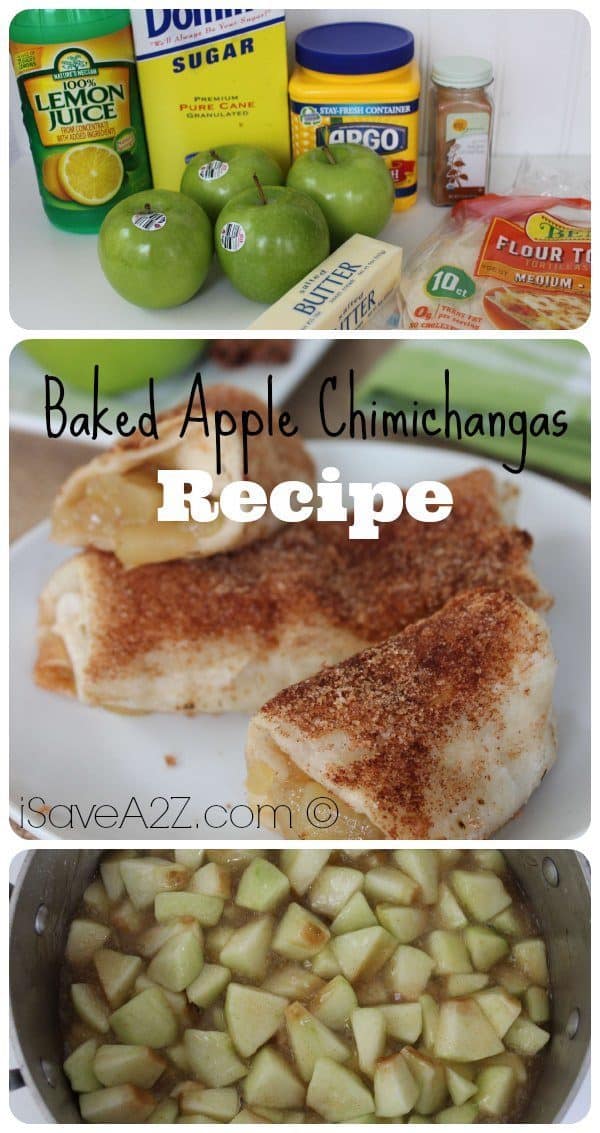 Baked Apple Chimichangas
Instructions
Core, peel and chop apples.

Combine all filling ingredients except the apples in a medium saucepan and bring to a boil.

Cook until mixture thickens (about 3 minutes).

Add the chopped apples, reduce heat and simmer 10 minutes (until the apples are tender.

Allow to cool.

COmbine cinnamon and sugar in a bowl and mix well. Set aside.

Grease a 9x13" pan.

Preheat oven to 350.

Microwave the tortillas for 30 seconds to make them more pliable for folding.

Spoon filling across the bottom third of the tortilla.

Fold in the sides of the tortilla before rolling the bottom of the tortilla over the filling, and then rolling on over burrito style.

Place in prepared pan.

Cover each enchilada with a lot of butter and then sprinkle with cinnamon sugar mixture.

Bake 20-30 minutes until tops are brown and crispy.
Nutrition facts are provided as a courtesy.