Turkey Meatballs Recipe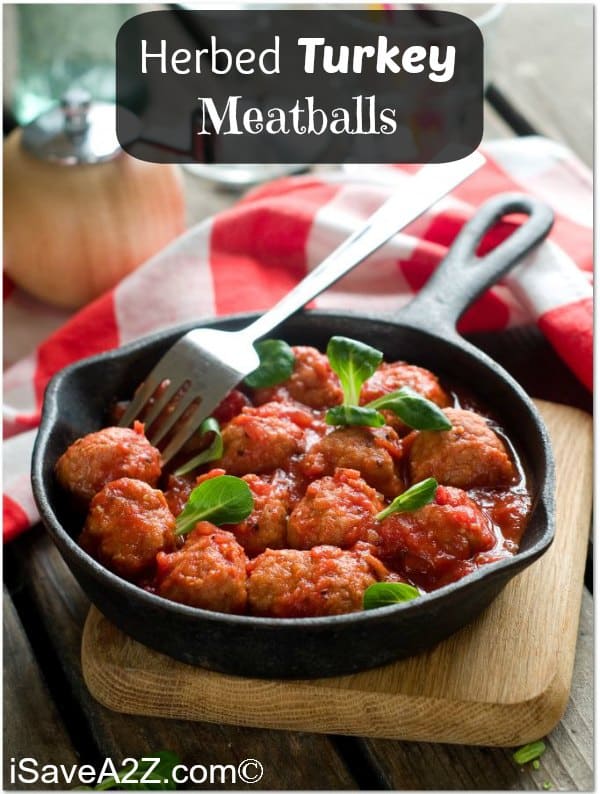 One thing that we have started doing a lot more with our meals is using chicken and turkey instead of red meat. I will tell you that using ground turkey is a little different than using ground beef. It will cook basically the same and you can use it as a substitute for almost any recipe. The only thing we change is that you need to season it more. Other than that, it's the perfect lean and healthy alternative. One of our favorite recipes is the Herbed Turkey Meatballs Recipe! They are delicious and fairly easy to make too!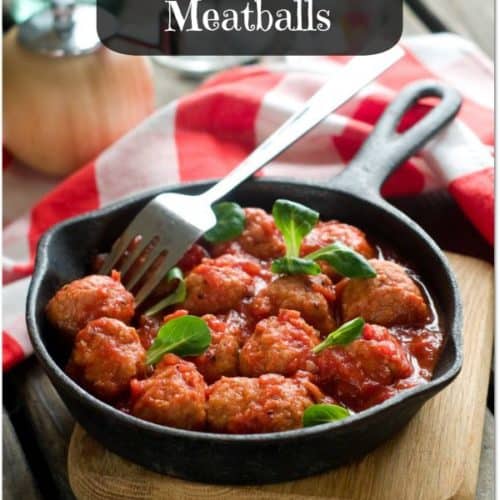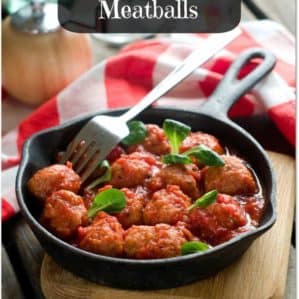 Herbed Turkey Meatballs Recipe
Instructions
Preheat the oven to 400 and line a large baking sheet with foil.

In a large bowl, mix together the bread crumbs, basil, garlic powder, oregano, salt and pepper.

Add in the turkey and egg and mix well.

Roll the mixture in your hands to form 1 inch balls and then place the meatballs onto the baking sheet.

Bake for 15 to 20 minutes, or until they are cooked through.

Mix with pasta sauce and serve over cooked pasta if desired.
Notes
This recipe makes about 30 meatballs. If there is excess liquid on the baking sheet, be sure to drain the meatballs well before adding to sauce.
Nutrition facts are provided as a courtesy.
I also like to make this Herbed Turkey Meatballs Recipe in large batches and then freeze the meatballs so they are ready for next time. We are always growing our list of healthy recipes on iSaveA2Z, and you can see them all HERE!
Although we do not eat the Paleo way in my house, I love that they only use lean meats. You can find some really amazing Paleo friendly recipes in this Practical Paleo Cookbook. And the best part is, you can get the Kindle version for only $9.99!
Enjoy!