Crock Pot Apple Cinnamon Steel Cut Oats

Crock Pot Apple Cinnamon Steel Cut Oats
Check out our new and amazing recipe for our Crock Pot Apple Cinnamon Steel Cut Oats! If you are looking for a recipe that brings along a new taste to your everyday oats, then this recipe will be absolutely perfect for you! The recipe below will bring you through all of the steps that you will need to take in order to make this Crock Pot Apple Cinnamon Steel Cut Oats right from your very own kitchen! Try it out now and make yourself some delicious oats! If you like this recipe, then be sure to check out some of our other recipes such as our Banana Oatmeal Cookies, our Weight Watchers Oatmeal Raisin Muffins, our Oatmeal Energy Bites, or even our Best Oatmeal Cookies Recipe!
If you have been looking for some other neat recipes to spice up the taste of your morning oats, then look no further! Here is a neat cookbook filled with tons of different kinds of oatmeal recipes! With this cookbook, oatmeal isn't just for breakfast anymore!! These recipes will help you turn your oatmeal into more of an any time of the day snack! These oatmeal recipes can easily be the perfect addition to most of your breads, cookies, fruit desserts, and even many different savory main dishes! With these oatmeal recipes, you won't be disappointed! There isn't any room for disappointment when you have such great recipes that you can use throughout the day!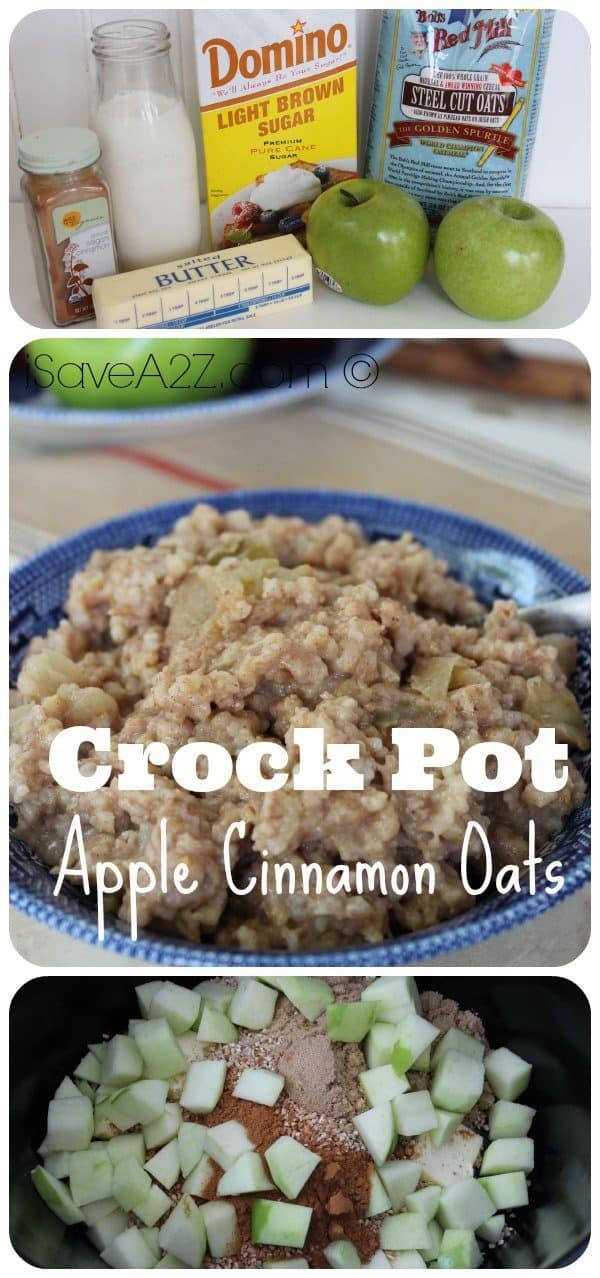 Crock Pot Apple Cinnamon Steel Cut Oats
Instructions
Core peel and chop the apples.

Spray the inside of your slow cooker with cooking spray.

Put all ingredients in slow cooker and cook on low for 7 hours or high for 4 hours.
Nutrition facts are provided as a courtesy.