Weight Watchers Oatmeal Raisin Muffins
Weight Watchers Oatmeal Raisin Muffins
Just 4 Points Per Serving

A good tip when you are on Weight Watchers is to have a few "go to" items for breakfast. I usually go back and forth between Fiber One cereal and oatmeal. Don't get me wrong…there is the occasional breakfast taco thrown in there too. It's starting to get a little warmer here and oatmeal is not as appealing to me as it was when it was cold. I like having oatmeal for breakfast though because it keeps me full longer and I can add fruit to it. So my solution to the warmer weather/ oatmeal dilemma is…..Oatmeal Raisin Muffins!  These are just 4 points per serving, so I can have a couple of them along with some fresh fruit for a filling breakfast. I also like this because you make a dozen at a time, so you can just pop it in the microwave for a few seconds and have a warm breakfast throughout the week.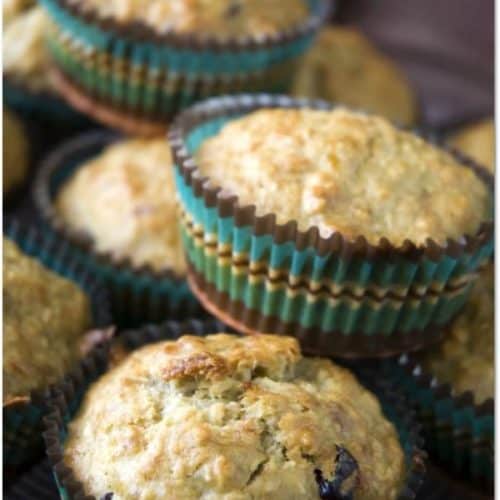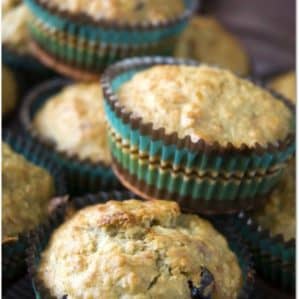 Weight Watchers Oatmeal Raisin Muffins
Instructions
Preheat the oven to 400 and line a muffin tin with liners.

With an electric or stand mixer, beat butter, sugar, applesauce and vanilla until it is fluffy.

In a separate bowl, combine both flours, salt, oats, baking soda and pumpkin pie spice.

Add about 1/3 of the flour mixture and the water to the butter mixture and mix.

Add another 1/3 of the flour mixture and the milk to the butter mixture and mix again.

Pour in the last of the flour mixture and mix until moistened.

Fold in the raisins and nuts, if you are using nuts.

Spoon the batter into the muffin liners about 2/3 full.

Bake for 15 to 20 minutes or until a toothpick inserted in the center comes out clean.

Remove muffins from tin, let cool and serve.
Nutrition facts are provided as a courtesy.
These Oatmeal Raisin Muffins make my breakfast throughout the week so easy. And the kids liked them too, so that's an added bonus! Something that I have found to also make some of my other meals easier is the Weight Watchers One Pot Cookbook. You can get the Kindle version for just $16.19!
Be sure to check out all of our amazing Weight Watchers recipes HERE!
Enjoy!