Banana Nut Bread
Check out this neat and delicious recipe for an amazing Banana Nut Bread! If you have a sweet tooth, but you don't want something along the line of cake or cupcakes, then you should definitely try this banana bread! The recipe below will bring you straight through the process of making your very own delicious banana bread, right from your own kitchen! If you like this recipe, be sure to try some of our other great desserts! If you're on the Weight Watchers program, then we even have a banana bread recipe for you too! Check it out here!
If you're looking for more recipes like this one, then you should be sure to check out this great cookbook! Inside is filled with some amazing Rustic Fruit Desserts
that you will be sure to love!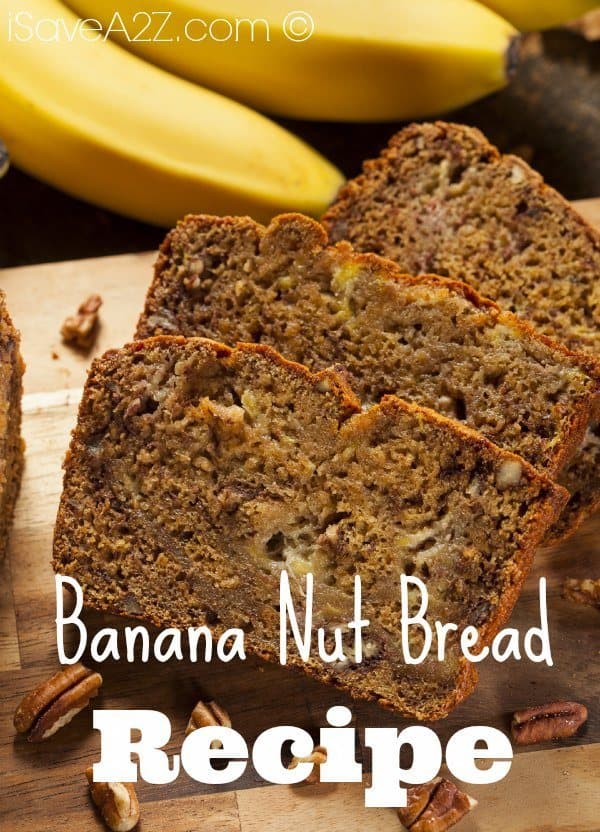 Banana Nut Bread
Instructions
Take two 9 x 5 inch loaf pans, grease and flower them, and preheat your oven to 350 degrees F.

Take the flour, baking soda, and salt, and sift into a large bowl.

In a different bowl, take the margarine (or butter) and sugar and mix until smooth.

Then take the eggs, bananas, and walnuts and mix those in until it is well blended.

Take wet ingredients into the dry mixtures and stir until blended even more.

Divide batter evenly between the two pans you had readied earlier.

Bake for 60 - 70 minutes. Or until a knife can be inserted and be able to come out clean in.

Let these loaves cool in the pans for 5 minutes at the least before moving them to a cooling rack to cool completely. Wrap them in aluminum foil to keep the moisture inside, and refrigerate for 2 hours if you feel the need to.
Nutrition facts are provided as a courtesy.