5 Super Foods to Eat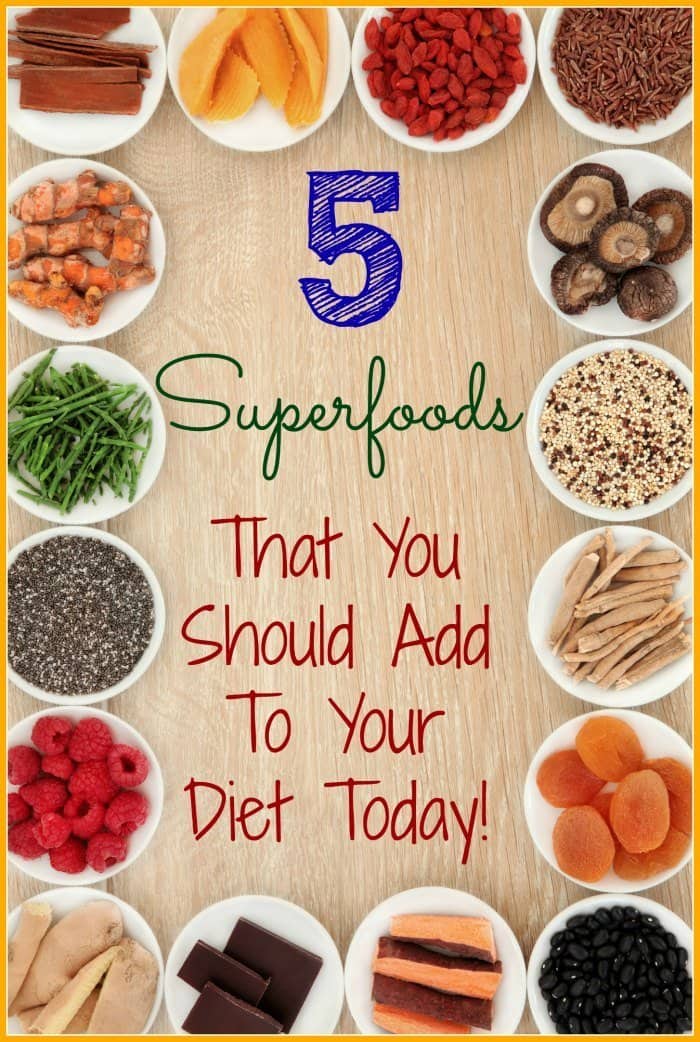 Everyone wants to live a healthy lifestyle and they should include these 5 super foods to eat! One way to start is by eating healthier. Sometimes deciphering healthy foods from the not so healthy foods can be tricky! There are so many labels such as low calorie, low fat, free range, and more on food products that it is easy to get confused. Luckily there are a few foods known as Super foods. Super foods are foods that are found to be calorie sparse and nutrient dense which basically means you get a lot of bang for your buck!
Here are 5 budget friendly, easily available and delicious Super foods that you can easily add to your diet to keep yourself and your family healthy. Eating healthy doesn't necessarily mean more expensive! These Super foods are proof that you can serve up nutritious and delicious foods while keeping your budget in check!
Broccoli
Broccoli is a great vegetable that is available all year around!
Steam your broccoli and enjoy cholesterol lowering benefits!
Rich in vitamins A, C and K making it great for your bones!
Recent research has shown that broccoli can lessen the impact of allergy-related substances on the body.
Great source of fiber.
Research suggests that broccoli can help prevent osteoarthritis (sulforaphane), reverse diabetes heart damage and if you eat broccoli three times a month you can reduce your risk of bladder cancer by 40%!
Spinach
Popeye knew what he was talking about when it came to Spinach!
Spinach is filled with lots of antioxidants!
Great source of Vitamin C.
Contains Lutein & Zeaxanthin which together acts as sunscreen for your eyes and fights against things like macular degeneration.
Good source of fiber.
Research suggests that spinach can help prevent cancer, asthma prevention, lower blood pressure, keep your bones strong and healthy, and hair and nail health!
Blueberries
Berries are some of the best fruits you can eat! And blueberries are the king of berries!
The power from blueberries comes from their color.
Great source of fiber.
Full of vitamin C and Manganese.
Great for Cardiovascular health, brain health (can help preserve memory function), insulin response and reduce your risk for cancer.
Can help preserve vision.
High water content which means it will hydrating skin and other cells of your body.
Red Bell Pepper
Peppers are great vegetables and they are really awesome for your budget!
The color of the pepper matters! One red pepper has TWO times the amount of Vitamin C as ONE orange bell pepper!
Red Bell Peppers are full of Vitamin C which will help keep your skin and blood vessels healthy and song!
Low calorie
Full of Beta Carotene and Lycopene which are antioxidants that can decrease the risk of eye diseases like cataracts.
May help prevent arthritis (or slow the progression of arthritis)
Oats
Oats are a great item to keep in your pantry! Perfect for breakfast and adding to desserts!
Oats are full of fiber!
Helps lower cholesterol.
Can lower the risk of heart disease, coronary heart disease, and reduce your risk of Colorectal cancer.
A great food for helping to keep your blood sugar stabilized.
You may think that eating healthy is the same as eating expensively! But there are so many foods that are so good for you and good for your wallet at the same time! Start your family on a healthy eating journey by adding Super foods to your diet!
Good Reads on Super Foods:
Here are a few of my favorite reads on Super Foods. All of them are very reputable and have high ratings. They are well worth their price!