Homemade Cinnamon Rolls Recipe

Homemade Cinnamon Rolls Recipe
Check out our new recipe for these great Homemade Cinnamon Rolls Recipe! If you're looking for a nice dessert to have for after your dinner meal, then this Cinnamon Rolls Recipe will be perfect for you! This recipe will take you step by step into bringing this delicious dessert right into your own kitchen! If you liked these then check out our other favorites! Like our Easy Dark Chocolate Ice Cream, and even our Chocolate Chip Pudding Cookies!
If you're looking for more great desserts, look no further! Check out this neat cookbook for super simple desserts!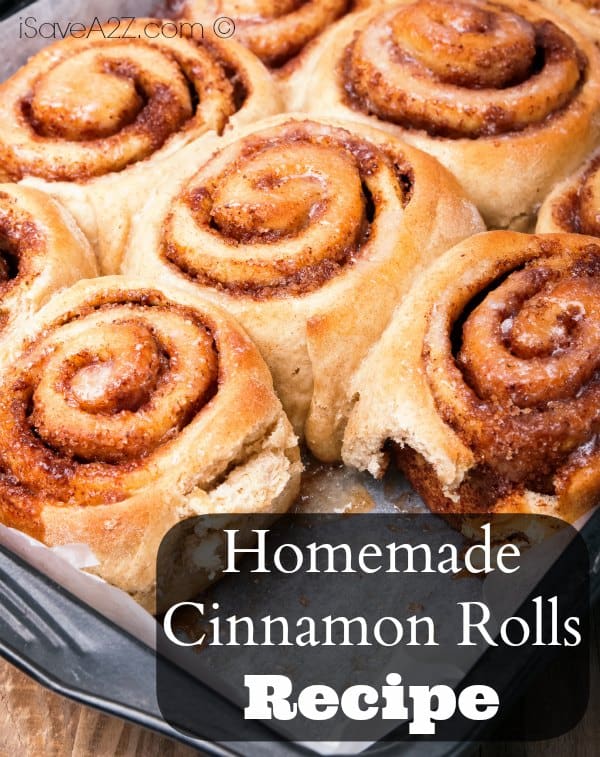 Homemade Cinnamon Rolls Recipe
Instructions
Heat milk in saucepan until it bubbles, then remove it from the heat. Mix in the margarine and then stir until it's melted. Set aside to cool until lukewarm.

In a large bowl, mix 2 1/4 cups of flour, yeast, sugar, and salt together. Add water, egg, and milk to the mixture and beat it well. Add the remaining flour at 1/2 a cup at a time and stir it well with each addition. When dough is put together nicely, place on a lightly floured surface and knead the dough until it's smooth. Probably takes about 5 minutes.

Cover the dough with a damp cloth and let it sit for about 10 minutes. In another bowl, mix your brown sugar, cinnamon, and margarine.

Roll out the dough into a 12 x 9 in. rectangle. Spread it with the margarine/sugar mixture. Sprinkle raisins in here (optional). Roll up the dough and pinch the seam to seal it. Cut into 12 equal size rolls and place (cut side up) in lightly greased muffin cups. Cover them and let it rise until doubles. Probably about 30 minutes. Preheat oven to 375 degrees F

Bake in preheated oven for 20 minutes, or until browned. Remove them to cool, and serve them warm.
Nutrition facts are provided as a courtesy.