Chocolate Chip Pudding Cookies
Chocolate Chip Pudding Cookies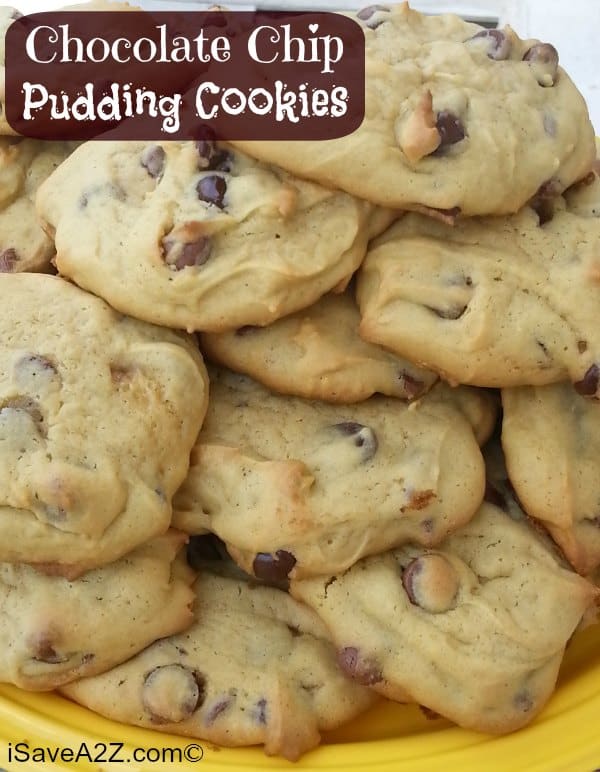 My daughter has "Cowboy Day" at school tomorrow and we were assigned to bring cookies. I'll go ahead and confess and say that normally I just go buy a package of cookies and call it a day. But it's been a little bit since we've baked together and this was special because she could take it to her class. We decided to make Chocolate Chip Pudding Cookies! I've made several different versions of the cake box cookies like these Easy Chocolate Chip Cake Cookies. But somehow the whole pudding cookie thing never caught on at our house. With these Chocolate Chip Pudding Cookies being our first try, I have to say they are DELISH!! I'm hoping we can stay out of them to actually have some to send to the school!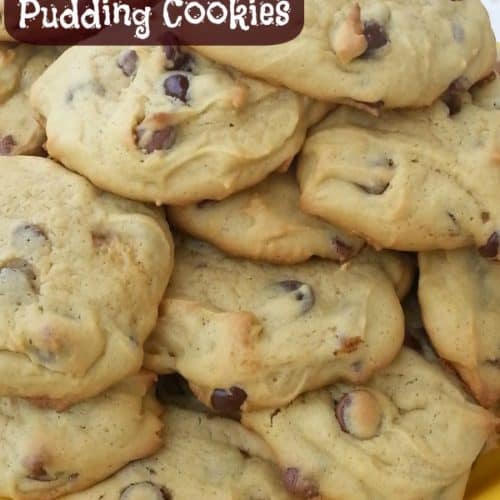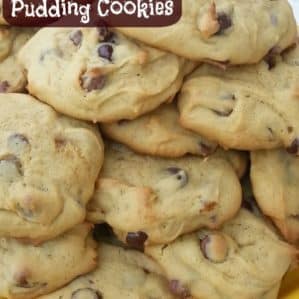 Chocolate Chip Pudding Cookies
Instructions
Preheat oven to 375 degrees F and go ahead and lay out several cookie sheets.

In a large bowl, use a hand mixer to mix the butter, both of the sugars, pudding mix, eggs and vanilla until creamy.

Add the baking soda to the mixture and then gradually add the flour, while continuing to beat on low speed until all ingredients are well mixed.

Using a spoon, stir in the chocolate chips.

Drop the batter, by tablespoons, onto the ungreased cookie sheets about 2 inches apart. (these cookies didn't spread too much)

Bake for 8-10 minutes, or just until the edges start to brown. (they will look like they are not done, but they are. Be careful not to overcook.

Remove from the oven and let cookies cool.
Notes
Since we drop these cookies by the tablespoon full, I ended up using 3 cookie sheets and had to bake them in separate batches.
Nutrition facts are provided as a courtesy.
This recipe uses really simple ingredients that you probably already have on hand!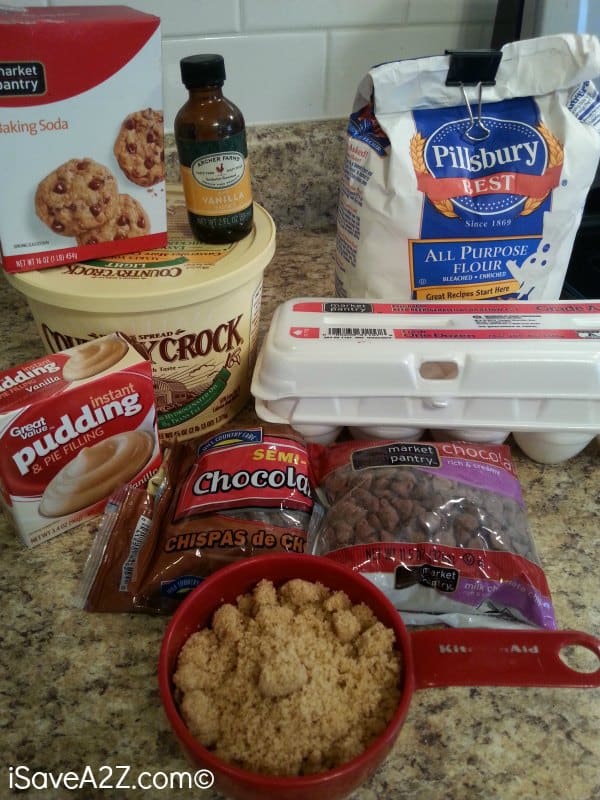 I can not believe how quickly we had these Chocolate Chip Pudding Cookies done! They are a little cake like and both of the kids loved them.
Want to have access to all sorts of cookie recipes? Check out the Betty Crocker Big Book of Cookies! You can get the Kindle version for just $9.99!
Enjoy!