Weight Watchers Caramel Cookies
Only 1 Point!!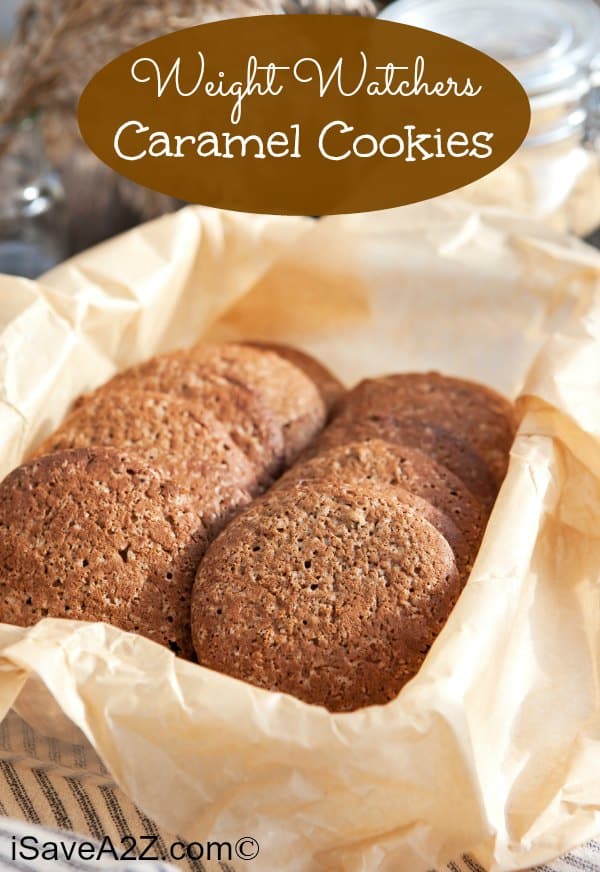 I love finding sweet treats that are points friendly! These Weight Watchers Caramel Cookies are my latest discovery!! And would you believe they are only 1 point per serving? This recipe will actually make A LOT of cookies. 60 cookies to be exact! But don't worry….you don't have to make all 60 cookies at one time….unless you want to. Once you make the dough, you can keep it in the fridge or even longer in the freezer. Then just slice off how many cookies you want to make at a time. Once the dough hardens, I like to put the extra in a freezer bag and then just get it out when I want more cookies!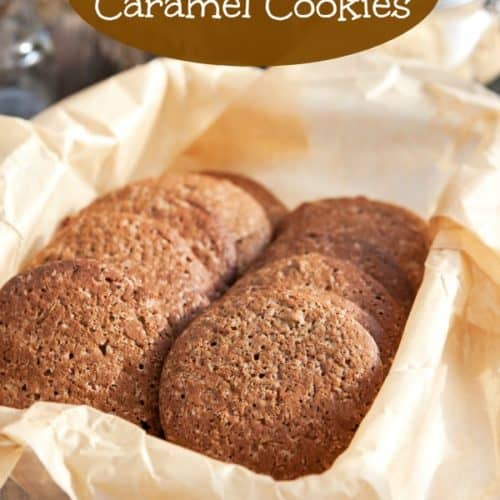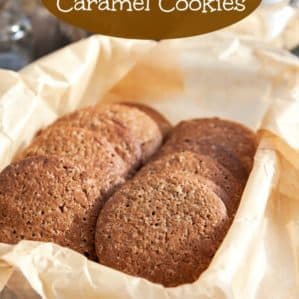 Weight Watchers Caramel Cookies
Instructions
Preheat the oven to 400.

Use an electric mixer to cream the butter, sugar, egg and vanilla extract in a large bowl.

Add in the rest of the ingredients and beat until completely mixed.

Lay out a large piece of plastic wrap. Scrape all of the dough out of the bowl onto the plastic wrap and then roll it into a log. Make it about 2 1/2 inches wide.

Wrap the dough completely with the plastic wrap and place in the refrigerator until it is firm. At least 20 minutes or you can leave it in there overnight.

Once the dough is firm, slice it into cookies (about 1/8 of an inch thick) and place them on ungreased cookie sheets about 1 inch apart.

Bake for 8 to 10 minutes or until they are lightly browned around the edges.

Allow cookies to cool completely.
Notes
1 cookie = 1 point. You can also add a pinch of cinnamon and nutmeg to the batter to give them a little extra spice (optional).
These Weight Watchers Caramel Cookies are so YUMMY! Want to try more Weight Watcher Desserts? Try the Weight Watcher Guru Heavenly Desserts Cookbook! The Kindle version is only $4.97! You can see all of our other Weight Watcher recipes HERE!
Enjoy!