Homemade Pressure Cooker Applesauce Recipe
Homemade Pressure Cooker Applesauce Recipe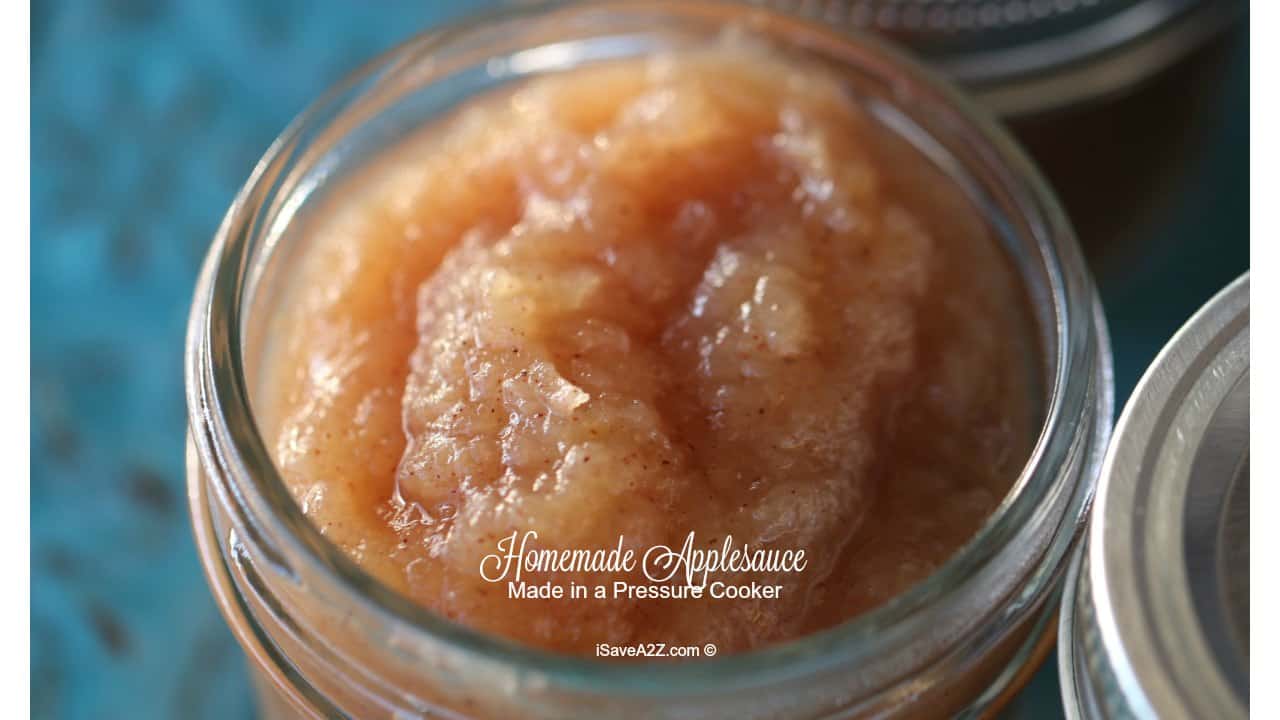 I can nearly guarantee that once you make this homemade pressure cooker applesauce recipe that you will never buy it from a jar every again.  It's that good!  I think my youngest said it best when she said it tastes like warm apple pie without the crust when it comes right out of the pressure cooker.  The hardest part about this recipe is peeling the apples.  The preparation is totally worth it and you can make some big batches of this and store it in these tiny wide mouth mason jars for the week.  They are the perfect size for snacks.
For those of you that don't have an electric pressure cooker yet but are interested in trying it, I highly suggest getting the Instant Pot ip-duo60 7-in-1 programmable pressure cooker seen here on Amazon.  I purchased the 6 quart model because I love to make big meals ahead of time for the week.  It's the best machine I've ever tried.
Pressure Cooker Applesauce Ingredients
8 to 10 Apples (any kind you like)
1 teaspoon cinnamon
1 teaspoon vanilla
1/2 cup water
1/4 cup of sugar (if you like it sweeter you can add 1/2 cup of sugar)
Pressure Cooker Applesauce Directions:
First we gathered all of your ingredients.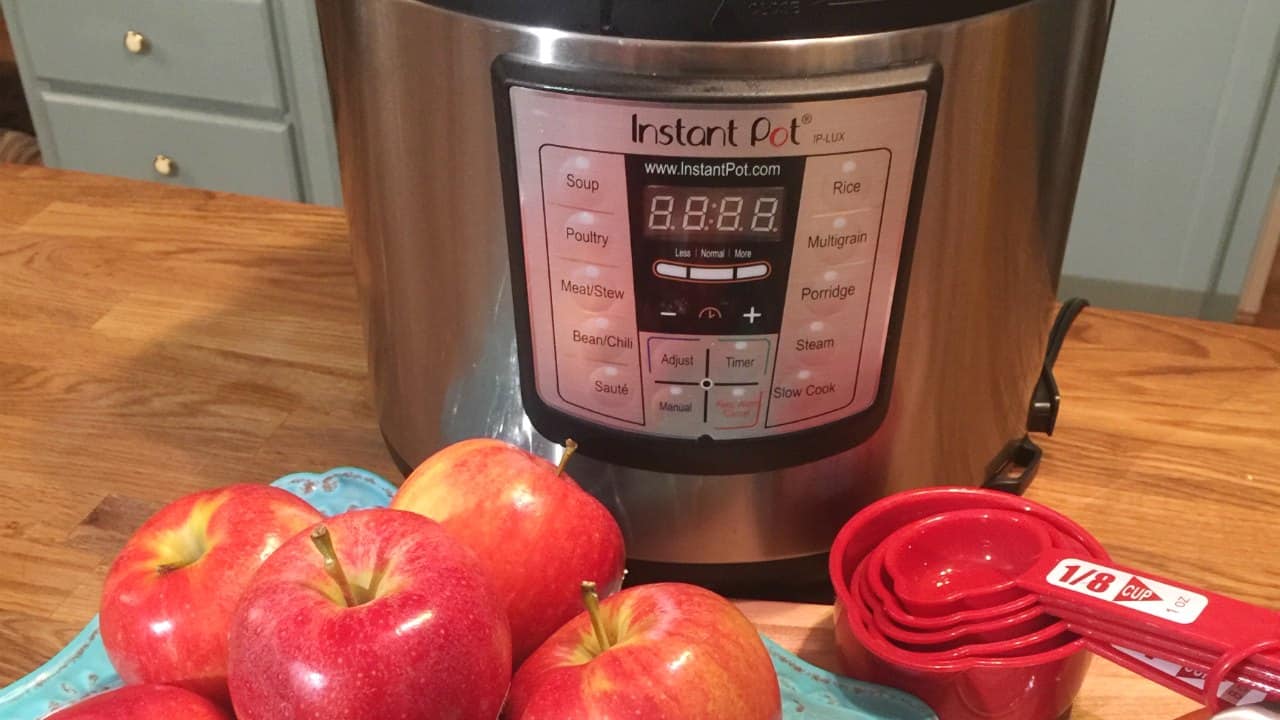 We started to peel all of the apples.  My kids helped me with this part.
You can leave the peel on if you want but it will leave bits of chunky hard pieces that are a bit bitter in your applesauce.  It all depends on what you like and prefer.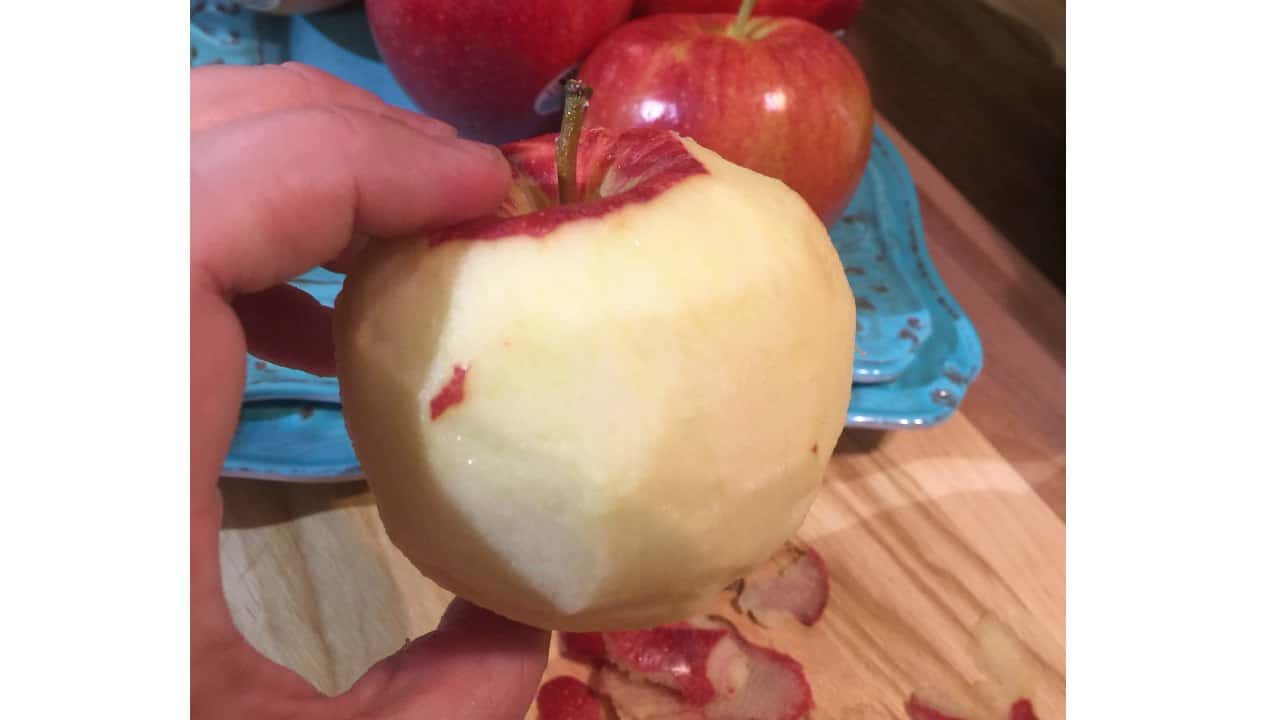 Remove the core of the apple.  I love this apple slicer tool because it removes the core and slices them at the same time.  My youngest did the prep of this apple.  I went back and removed the little pieces of peel that you see on it.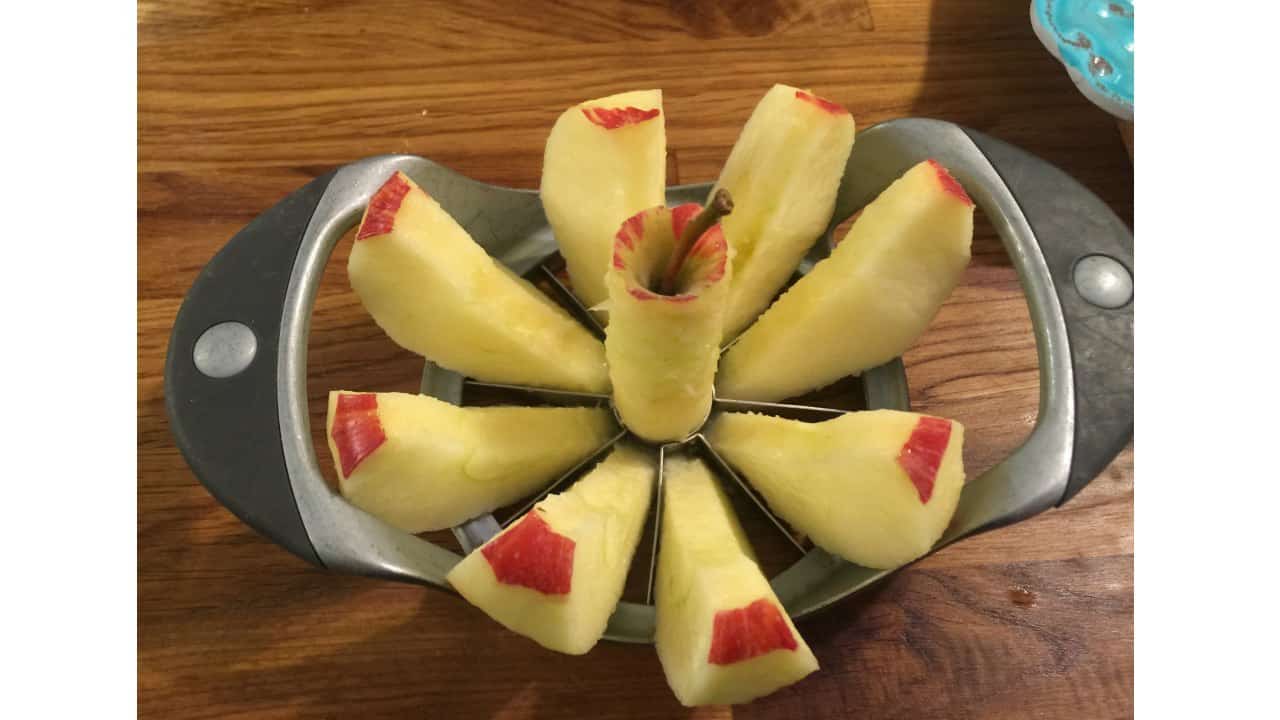 This recipe is very forgiving.  I've used the same recipe with 7 apples and again with 12 apples.  Seven apples makes about 10 small jars of applesauce when I filled them all the way up in the wide mouth mason jelly jar.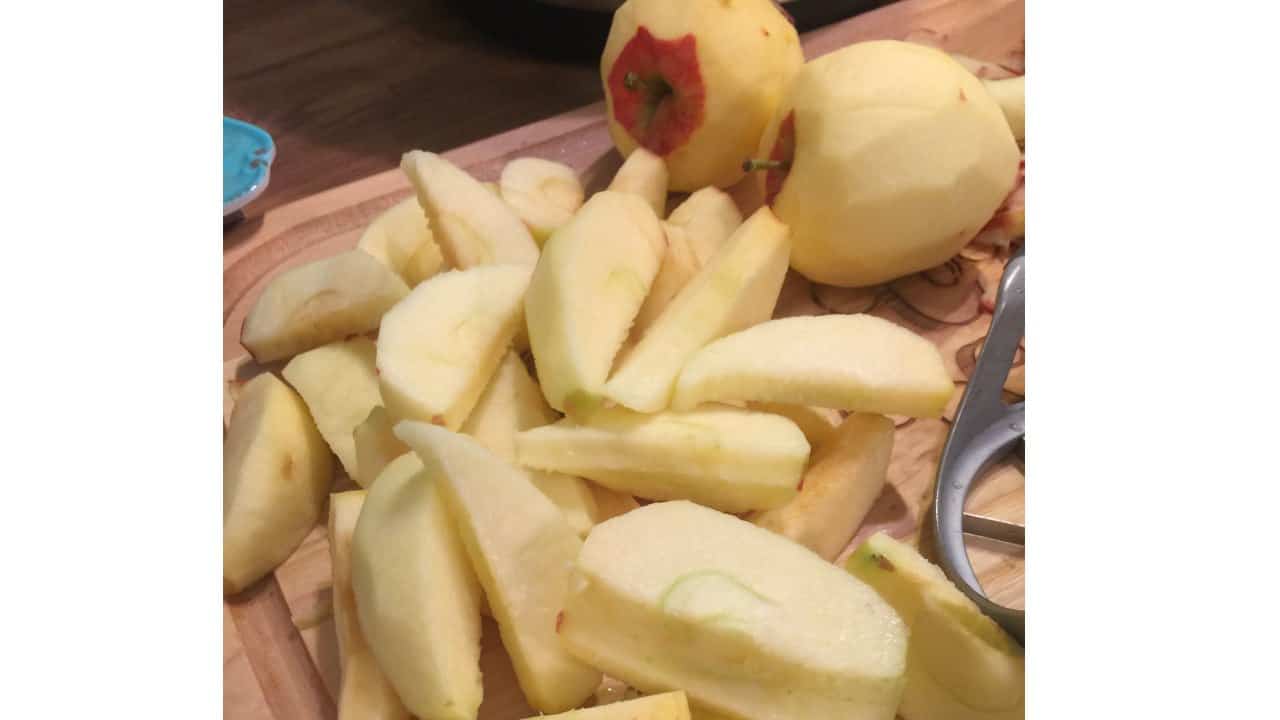 Now add the apples, cinnamon, water, sugar and vanilla to your electric pressure cooker.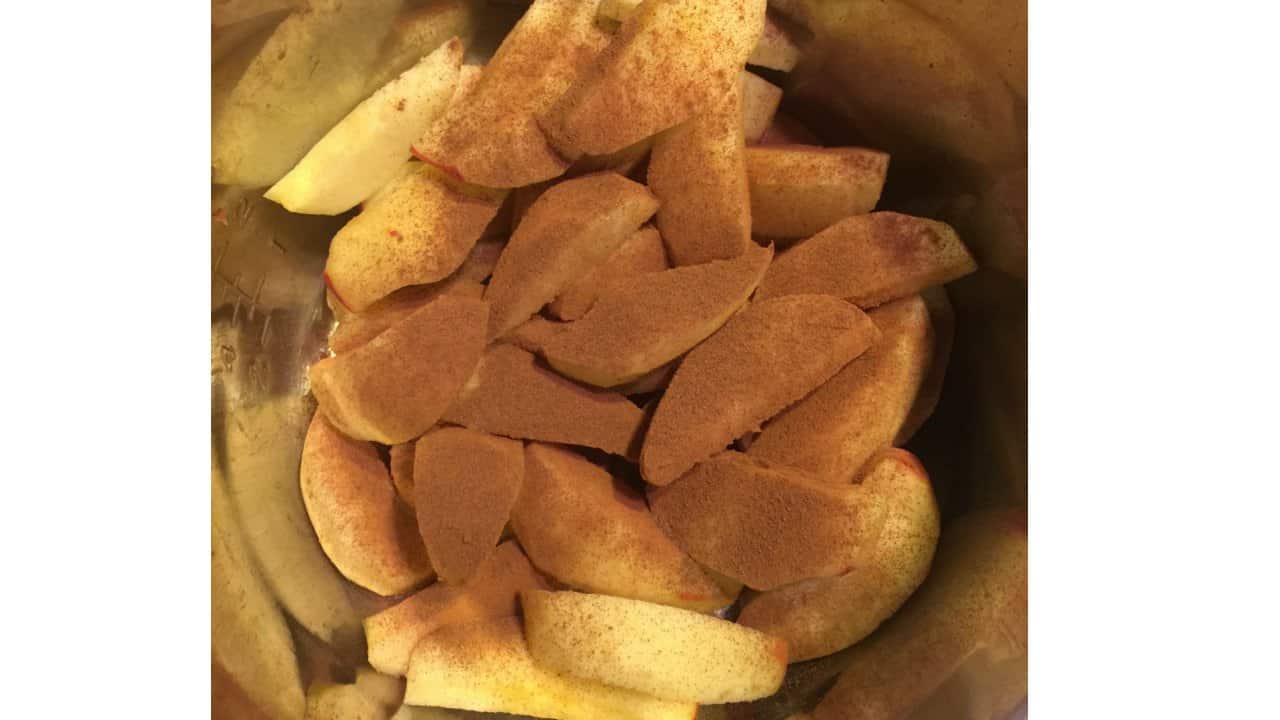 You will set the vent to seal and manually set the timer for 5 minutes.  It takes about 10 minutes (or so) for your pressure cooker to heat up. When it's done cooking you can do a quick release and carefully remove the lid once all the pressure is done.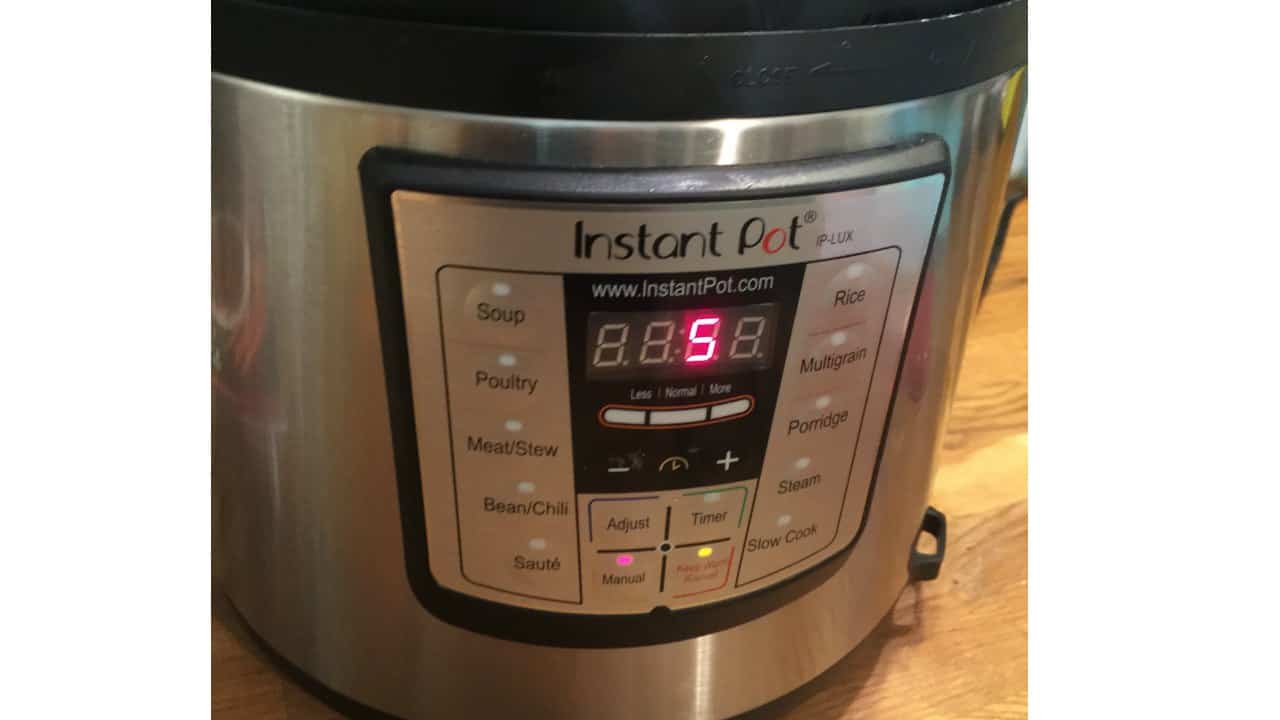 This doesn't look really pretty when it's done but your house will smell amazing and the whole family will be drooling waiting for you to say it's ready!
At this point I grabbed a bender and quickly blended it for about 2 minutes or so.  Careful thought because it's really hot when it first comes out of the pressure cooker.  If you like it chunky you can use a potato masher or even a large spoon with wholes to mix it.  These apples are so soft that they will mix very easily.  If you like it smooth I suggest using a hand blender.  This is where my immersion hand blender comes in handy.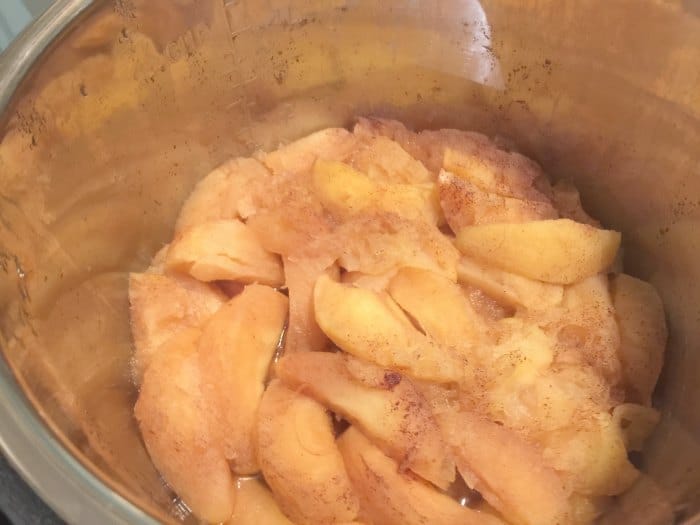 This photo was taking right after I blended it and added it to the jar.  You can see the bits of cinnamon in it and it tastes live Heaven on Earth!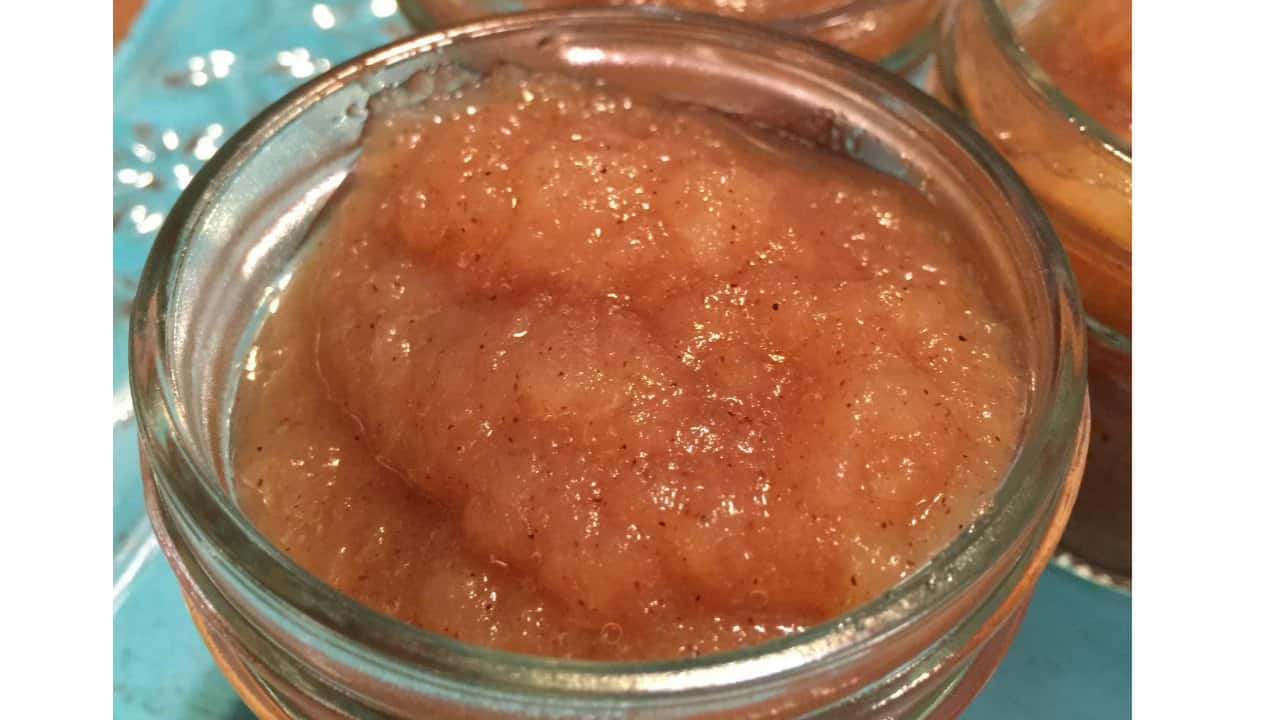 If you enjoy electric pressure cooker recipes be sure to stay tuned.  I am stepping out of my comfort zone later today and I plan to attempt a try at making some Mexican Rice the old fashioned way but in my pressure cooker.  Fingers crossed it turned out.  Be sure to follow our Pressure Cooker recipes board on Pinterest here too.
Feel free to Pin It on Pinterest with this photo for later: