Rosemary Lemon Chicken Recipe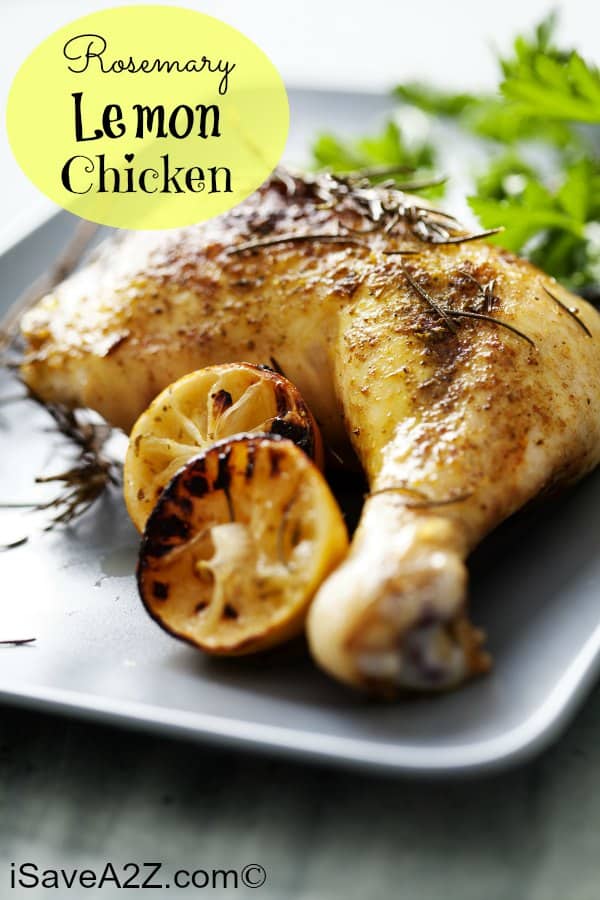 I have another mouth watering chicken recipe to share with you! This Rosemary Lemon Chicken Recipe is the perfect portion for a dinner for two. Add some quick potatoes or brown rice and veggies and you've got a delicious and well balanced meal. You need to let the chicken marinate a bit before cooking, but after that this dish comes together pretty quickly.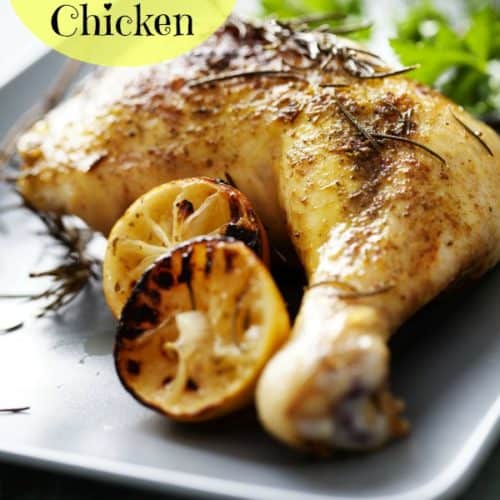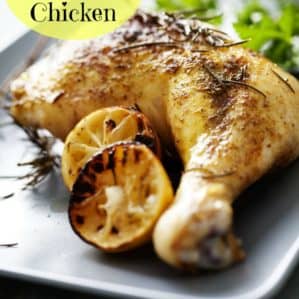 Rosemary Lemon Chicken Recipe
Ingredients
4

large pieces of chicken

bone in and skin on. Thighs and legs work best.

3

tablespoons

of olive oil

1

tablespoon

of dried rosemary

1

whole lemon

sliced

1

teaspoon

salt

1

teaspoon

of black pepper
Instructions
Place the chicken in a small dish and drizzle the olive oil over it. Sprinkle on the rosemary, salt and pepper and lay the lemon slices on top.

Cover the dish and let the chicken marinate in the fridge for at least 30 minutes. Can marinate for up to 4 hours.

Preheat the oven to 350. Set an 8x8 baking dish to the side.

Preheat a skillet on medium high heat. Then drain chicken of any extra oil and place chicken in skillet , with the skin side down. You can leave the lemon slices on if you wish.

Sear both sides of the chicken, until they are golden brown (about 4 to 5 minutes on each side). Then place the chicken in the 8x8 baking dish.

Bake for 20 minutes and then test the deepest part of the chicken with a food thermometer. It should read 165. If chicken is not ready, place back in the oven at 3 minute intervals until it is done.

Let chicken rest for 5 minutes before serving.
This Rosemary Lemon Chicken Recipe is DELISH! I cooked up some rice and green beans and it was a total hit! We have LOTS of other easy and yummy recipes you can try, check them out HERE!
If you're looking to change up some of your chicken meals, then I highly recommend the Weight Watchers Ultimate Chicken Cookbook! It has over 250 fabulous chicken recipes and you can get the Kindle version for only $12.74!