Easy Breakfast Pizza Recipe
Easy Breakfast Pizza Recipe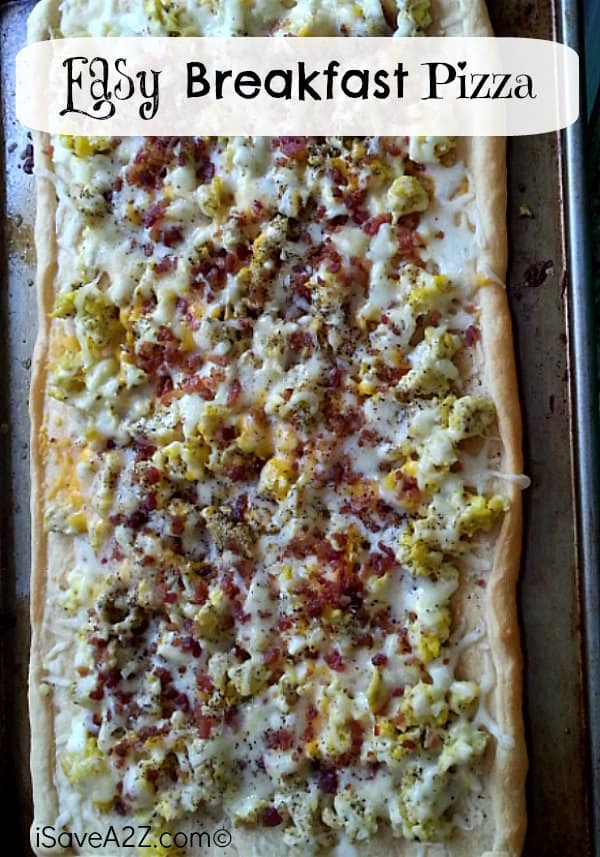 On school days, we are doing good if I can get my son to have a Pop Tart and some milk before he's out the door. But on the weekends, I really like to cook or give him something a little more substantial. Yesterday morning, he told me that a little girl in his class had a breakfast pizza and he wanted to try it. First, I got excited, because he was excited to try something he hadn't had before! Then I realized, what a simple idea that is! Even though I had never made breakfast pizza before, we thought we would give it a try. We looked in the fridge and found what we thought would make a yummy breakfast pizza. Well, guess what? We had it put together in no time, and we all liked it. It was really good, and I found myself wondering….why haven't I ever thought of this before. So here is our Easy Breakfast Pizza Recipe!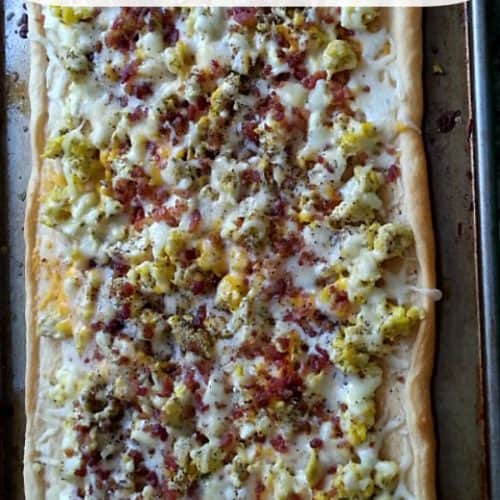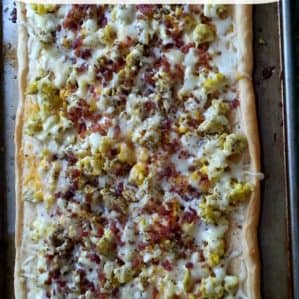 Easy Breakfast Pizza Recipe
Ingredients
1

can

1 sheet of refrigerated, seamless crescent dough

4

eggs

1

cup

of shredded cheese

we used cheddar and mozzarella. You can add more or less to your liking.

salt and pepper to taste
Instructions
Preheat oven to 375 and spray a cookie sheet with cooking spray.

Lay out sheet of crescent dough on cookie sheet and press with your fingers to thin it out slightly.

Using your fingers, gently roll the edges of the dough inwards to form a crust.

Bake the crust, by itself, for about 10 minutes, or until light golden brown.

While crust is baking, go ahead and scramble your eggs in a small skillet and set to the side.

When the crust is ready, pull from the oven and add toppings. We put the eggs on first, then sprinkled with cheese and bacon bits. Then we seasoned with salt and pepper.

Bake pizza for about 5 minutes, or until the cheese is all melted.
Notes
We made a bacon, egg and cheese breakfast pizza. But you can use any topping you like. Breakfast sausage, re-fried beans or Canadian bacon are just a few ideas.
Nutrition facts are provided as a courtesy.
Here is what our "crust" looked like once we rolled the edges up.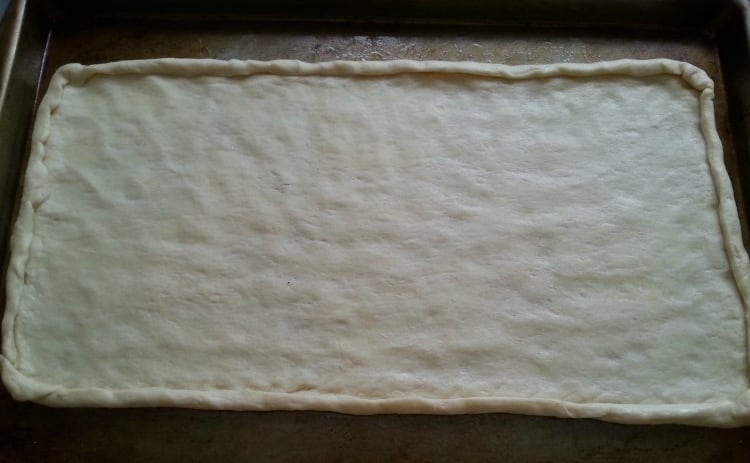 You might be surprised to find out that there are no baking directions on the refrigerated sheet of crescent dough. I looked it up, and it is recommended to bake at 375 for 9 to 12 minutes. The dough itself was delicious and is great to use for a thin crust on many recipes.  I was so surprised how quickly we put this Easy Breakfast Pizza Recipe together. We will definitely be making this again. Be sure to check out all of our yummy recipes HERE!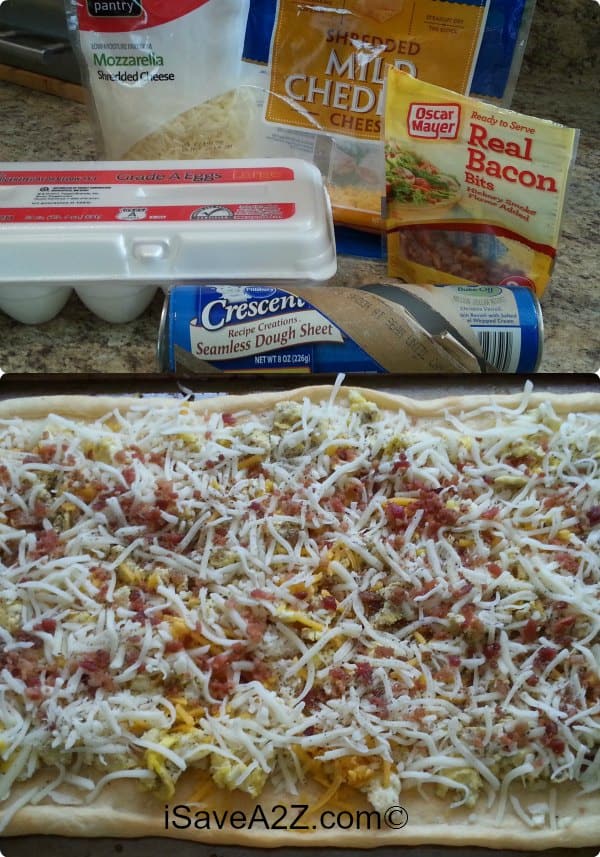 Need more easy and quick breakfast ideas? Check out the 50 Quick and Easy Breakfast Recipes! You can get the Kindle version for just $2.99!
Enjoy!