Sesame Garlic Asparagus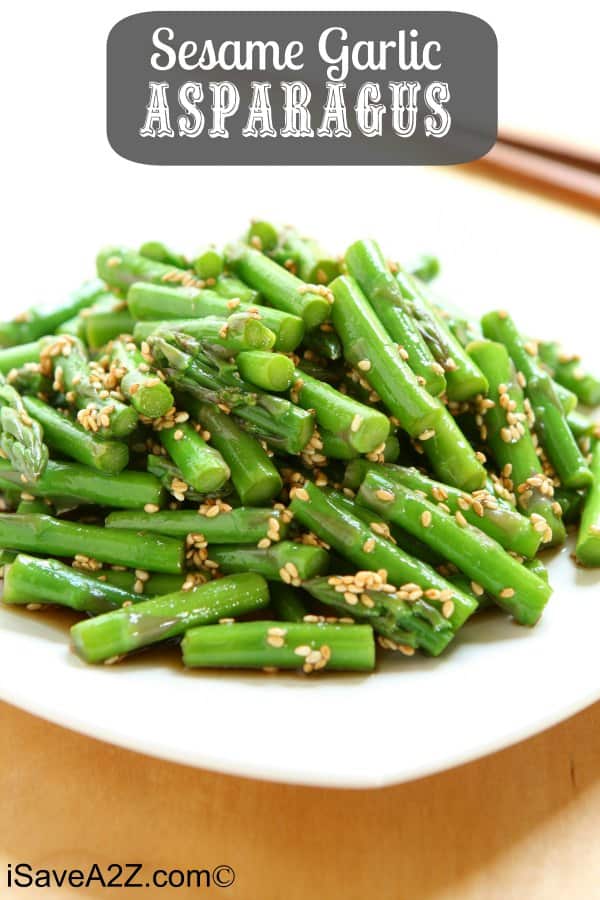 Asparagus is one of those vegetables I'm just not sure about. I'm funny with vegetables anyway. I like most of them raw….but when they are cooked, I don't really care for them. I've tried asparagus a couple of different ways and didn't really fall in love with it. BUT…..this Sesame Garlic Asparagus Recipe may have just changed my mind! I think that sesame seeds on anything can make it better. It's kind of like bacon…..okay, maybe not as great as bacon. But you know what I mean.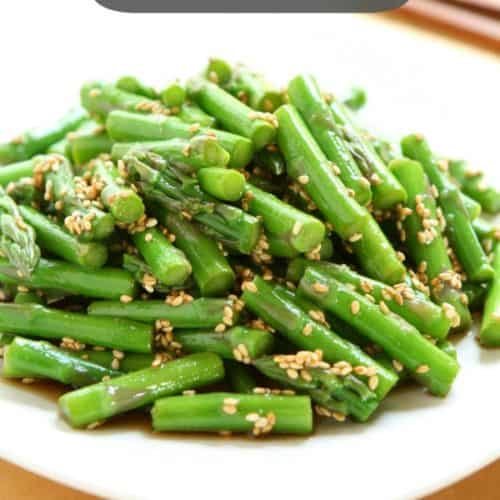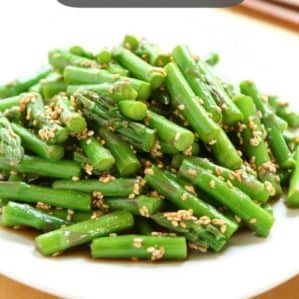 Sesame Garlic Asparagus
Instructions
Preheat oven to 425 degrees F and set a large baking sheet to the side.

In a large bowl, add the asparagus, olive oil, sesame oil and garlic. Toss until well combined.

Lay the asparagus onto the baking sheet in a single layer and sprinkle generously with the sesame seeds.

Season to taste with salt.

Bake in oven for 15 to 20 minutes. Asparagus should be done but still crisp.

Remove from oven and serve immediately.
Nutrition facts are provided as a courtesy.
I'm telling you, this Sesame Garlic Asparagus is T-A-S-T-Y!! My husband loved it and I think at least one of my kids enjoyed it…..I have some picky eaters. We have a huge list of other amazing recipes and you can see all of them HERE!
Looking for more ways to help your family enjoy their veggies? Try this Vegetable Cookbook! It's full of family friendly vegetable recipes and the Kindle version is only $2.99!
Enjoy!