Crockpot Carnitas
Check out this amazing new recipe for our delicious Crockpot Carnitas! If you're looking for someway to cook your pork meat for a nice evening dinner, then this recipe is perfect for you! The recipe below will bring you step by step into making your very own Carnitas with your slow cooker! Make sure you have the time, though! With great taste comes patience! If you're looking for some other slow cooker, or crockpot recipes, then you are in luck! Check out our Crockpot Root Beer Chicken Recipe, our Crockpot Chicken Tortilla Soup, our Crockpot Breakfast Casserole Recipe, our Crockpot Bean Soup Recipe, our Crockpot Potato Soup, our Crockpot French Onion Soup, our Crockpot Mac and Cheese Recipe, or even our Crockpot Mexican Dip Recipe!
That is a lot of crockpot or slow cooker recipes! If these recipes don't seem to be enough for you, then there is no need to worry! You can check out this amazing cookbook dedicated to only the most loved slow cooker recipes! With that cookbook, and the recipes here on this site, you should be able to have all of the slow cooker recipes you could ever want! Check it out!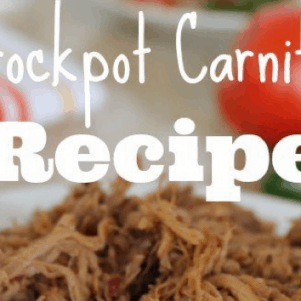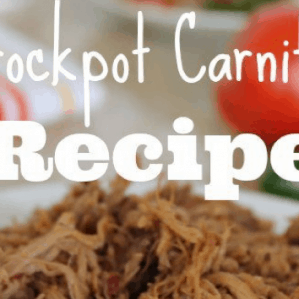 Crockpot Carnitas
Instructions
Heat oil in large pan and brown pork on all sides.

Place pork in slow cooker and add remaining ingredients on top of pork.

Cook on low 8-10 hours.

Remove pork and shred (remove if it was not boneless).

Remove bay leaves.

Drain about half of the liquid.

Add shredded pork back to juices in the crock pot.
Nutrition facts are provided as a courtesy.